When it comes to finding accommodation options for your staycation in Ireland, you have so much choice in the Boyne Valley. From 3- and 4-star resort hotels, pretty bed and breakfasts, glamorous glamping, and everything in between. One accommodation choice that suits everyone, whether you are planning a family holiday in Ireland, a friend's reunion, or a romantic trip for 2, is self-catering. If you are unsure of all the benefits, then read on and let you tell you about our 8 reasons to love self-catering in the Boyne Valley this summer.

1.    Our location

The Boyne Valley is conveniently located so close to everywhere in Ireland. With our fantastic roads you can reach us in less than an hour from Dublin, 90 minutes from Belfast and no more than 3 hours from Cork. Pack up the car and you will be here in no time. Check the location of all of our self-catering providers here. 

2.    You do not HAVE to cook!
Self-catering can be so convenient when you are thinking about meals. There are no time restrictions for breakfast, you can snack on food from the fridge at any time of the day and always have your favourites on hand. The beauty about self-catering in the Boyne Valley is that you have so many options to eat out too! If you do feel like cooking, then you are in the best place to pick up some amazing local produce. Check out our blog here about food experiences and products in the Boyne Valley this summer.
3.    Perfect Picnics spots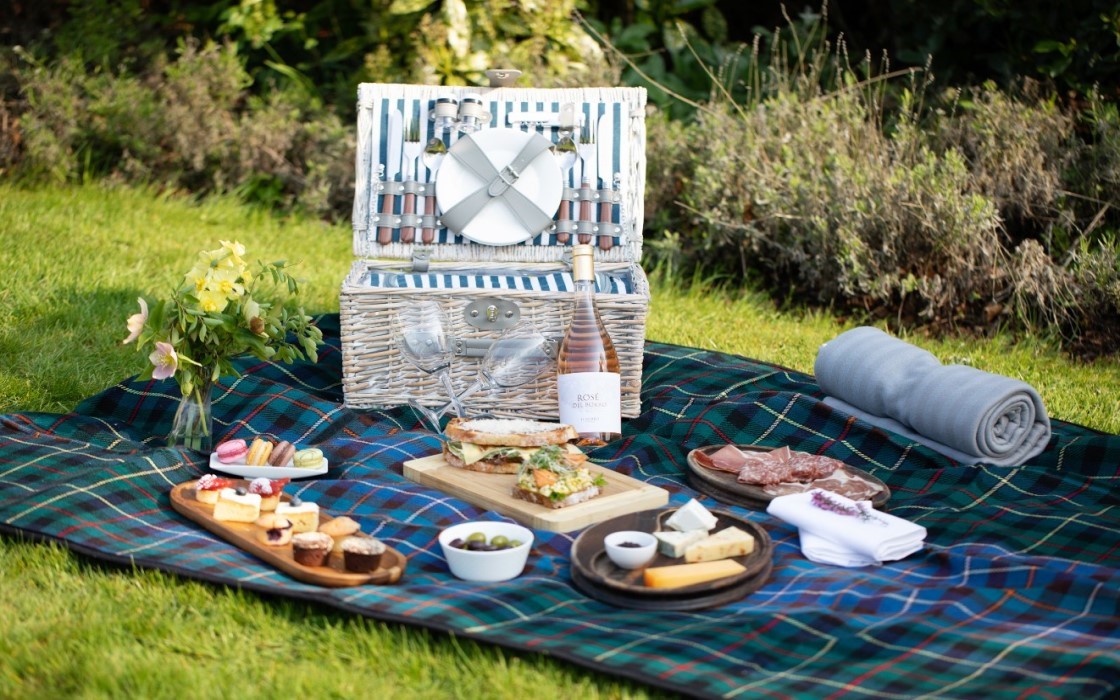 There is nothing better than organising a picnic when on holiday and treating yourself to an alfresco experience. Did you know that the Boyne Valley has some of the most perfect picnic spots in Ireland? Check out our blog here on perfect picnic spots and some hotels and restaurants that provide a takeaway option.  

4.    Enjoy your own space
One of the big pluses of self-catering is having your own space to socialise with the entire family. A communal area where everyone can have breakfast, have a chat in the evening or just watch a movie at night. A lot of our providers also have an outside area for their guests to enjoy. Check out the courtyard at Decoy Country Cottages, the landscaped gardens at Gaulstown House, the gardens at the Hideaway at Foxhollow, the BBQ and picnic area at Kilcloon Self-catering. Discover the farm at Kiltale Holiday Homes, the Lime House at Rock Farm in Slane or Slane Farm Cottages, the picnic area and outside decking area at Newgrange Lodge, the many beautiful outdoor spaces in Slane at Orchard Holiday Village self-catering or the award winning gardens at The Cottages in Bettystown.

5.    Self-catering is great value
As holiday accommodation goes, self-catering is usually a great option for the pocket. If you are looking for a longer stay in the Boyne Valley, then this is the perfect option. Many accommodation providers offer better value the longer you stay.

6.    The variety of self-catering in the Boyne Valley
You really are spoiled for choice when looking for self-catering options in the Boyne Valley. We have cottages in the country (Decoy Country Cottages, Gaulstown House, The hideaway at Foxhollow), cottages on the farm (Kiltale Holiday homes, The Lime House, Slane Farm Cottages), cottages near activity providers (Newgrange Lodge, The Lime house, Orchard Holiday Village) and even cottages with an equestrian centre (Kilcloon self-catering).

7.    There are so many things to do in the Boyne Valley
From some of Irelands best Greenways and Blueway's, to Castles and heritage sites around every corner, rollercoasters, adventure centres and everything in between, there is so much to keep all ages entertained in the Boyne Valley. Check out our website here on everything there is to do in the Boyne Valley.

8.    Enjoy our safe environment
Whether you decide on self-catering, a hotel or B&B, you are guaranteed a safe and relaxing environment in the Boyne Valley. Many of our accommodation and activity providers have completed the Faílte Ireland safety charter to keep your mind at ease when you visit. 
Self-Catering may not be for everyone. If you prefer to get pampered during your holiday then check out our list of hotels here. You will also find a great variety of Bed and Breakfasts, Glamping and camping spots and Guesthouse accommodation when you visit the Boyne Valley this summer.
To keep up to date with our special offers and updates, sign up to our newsletter here. 
Featured Image