Afternoon tea, often referred to as "high tea," is a tradition that originated in 19th-century England but quickly spread across the Irish Sea. In Ireland, it has become a cherished pastime and a way to connect with friends and family while enjoying the finer things in life. The Boyne Valley, with its charming tearooms and historic settings, provides the perfect backdrop for this time-honored tradition. Here are our top spots for Afternoon Tea in the Boyne Valley.

Bective Tea Rooms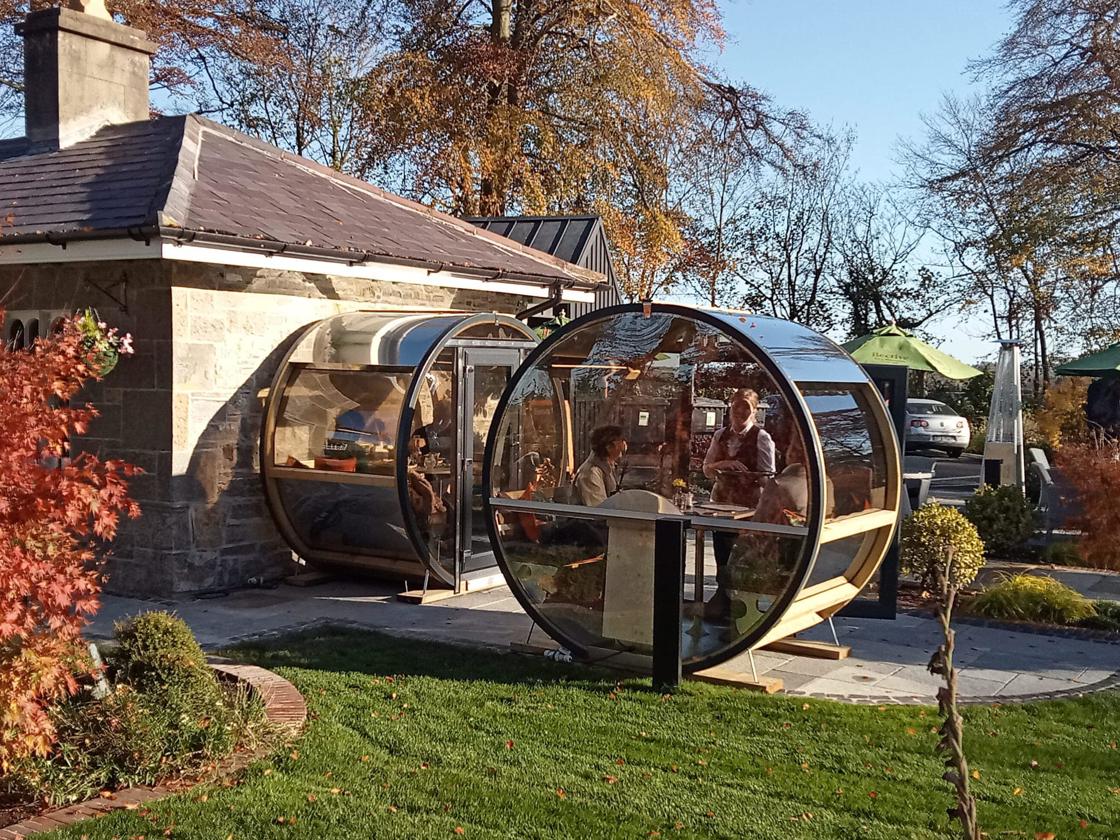 Enjoy afternoon tea in style at Bective Tea Rooms between Trim and Navan. Why not invite friends or family to relax and enjoy an array of mouth-watering delicious treats with some of the ingredients foraged by their Chef on the Estate? Kindly note Afternoon Tea is by reservation only. Advanced booking is recommended to avoid disappointment. The next date for afternoon tea is Sunday September 24th. 
The Hamlet Court Hotel
Treat Yourself to Sumptuous Afternoon Tea at the Hamlet Court Hotel. Their Head Chef has created the exceptional Medley of Treats for you to enjoy.  Finger Sandwiches perfectly crafted Mini Dessert's and Homemade Scones with Strawberry Jam and Clotted Cream. All served with Freshly Brewed Tea, Coffee or Herbal Tea.
Tankardstown House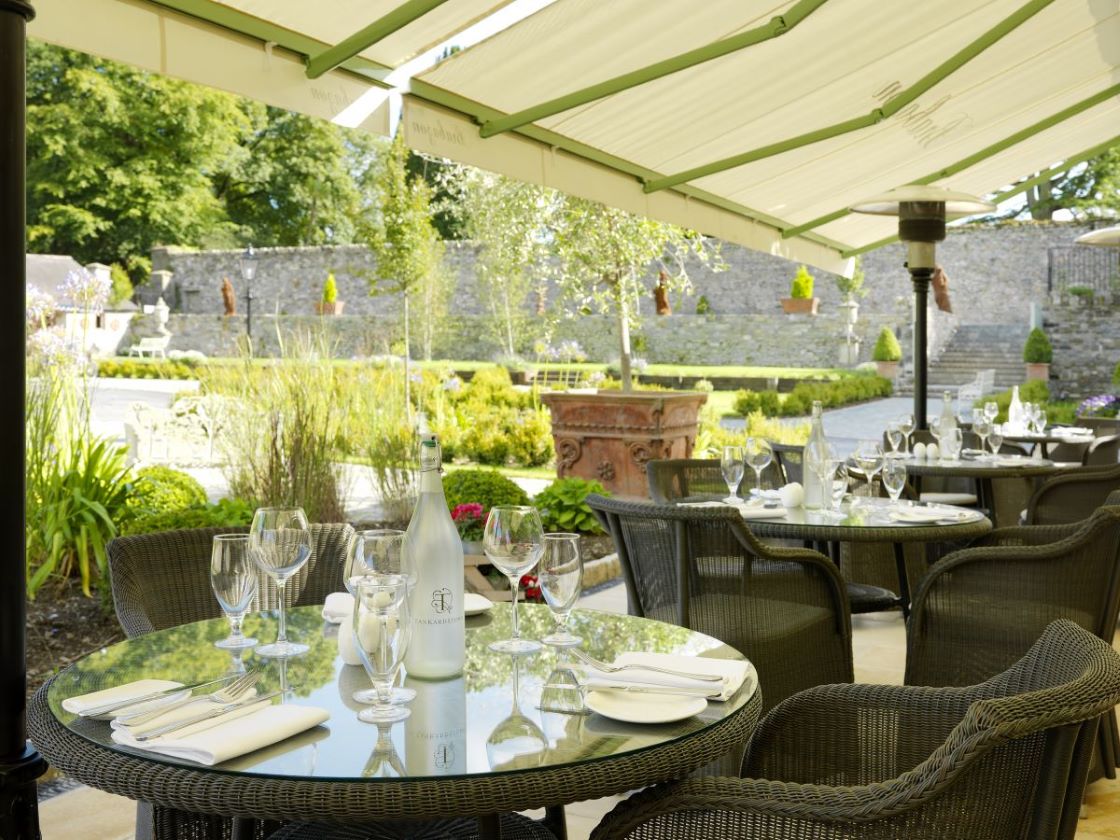 Enjoy this time-honoured tradition Wednesday – Friday at Tankardstown House, served in the beautiful surrounds of the Morris Suite at Brabazon Restaurant, or alfresco on the picturesque terrace when the weather is clement. Step into a world of elegance and treat yourself to an afternoon of pure indulgence. Their traditional Afternoon Tea stand features a delightful assortment of scrumptious sandwiches, scones with clotted cream and jam, and an array of irresistible bakes and cakes. Served with a selection of freshly brewed teas, both classic and exotic, to satisfy your palate. For a truly special occasion, we recommend adding a glass of refreshing Prosecco or Deutz Champagne. 
Newgrange Hotel
Enjoy a sumptuous afternoon tea 7 days a week in the spacious and comfortable lobby of the Newgrange Hotel. Relax the afternoon away with friends or loved ones and enjoy an afternoon of gastronomic delights.
Conyngham Arms Hotel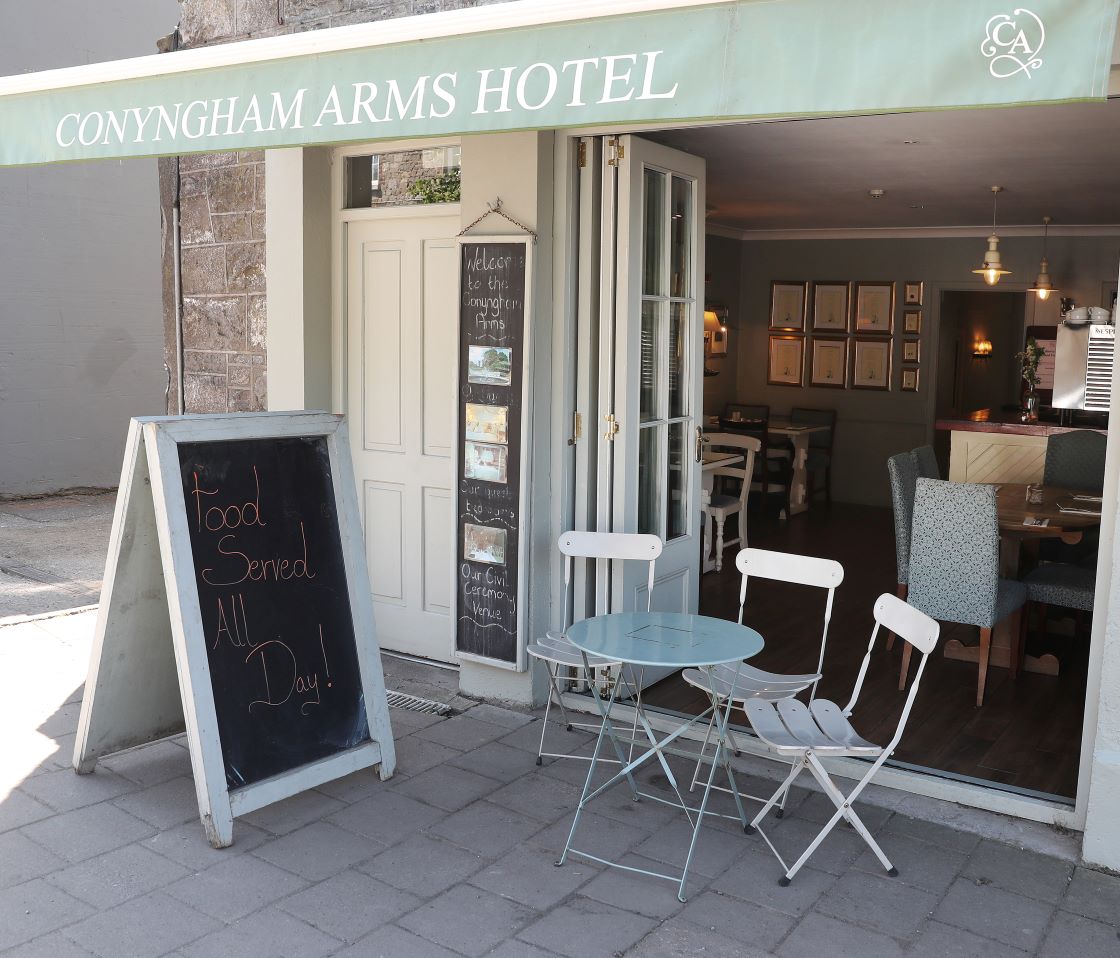 Sit back and relax with Afternoon Tea at the stunning Conygham Arms Hotel in Slane. Enjoy a selection of scones, sandwiches and sweet treats served from Wednesday to Saturday.
Ardboyne Hotel
Experience Afternoon Tea in the newly refurbished lobby of the Ardboyne Hotel outside Navan. Afternoon tea is served 7 days a week. Relax the afternoon away with friends or loved ones and enjoy an afternoon of gastronomic delights.
Trim Castle Hotel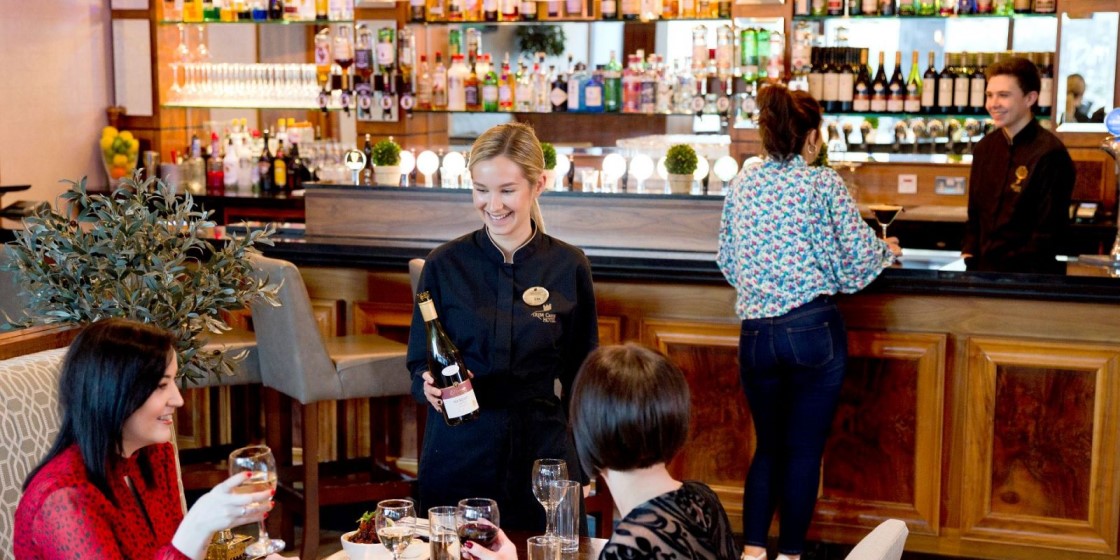 Book into Trim Castle Hotel for a delicious Afternoon Tea in the Bailey Bar. Savour assorted finger sandwiches, open sandwiches, homemade scones with jam and cream, ever-changing selection of cakes and sweets treats.
Bellinter House Hotel
Spend a perfect Afternoon at Bellinter House Hotel outside Navan and enjoy their Afternoon Tea menu. If the weather allows, dine alfresco or in one of their many reception rooms. 
Knightbrook Hotel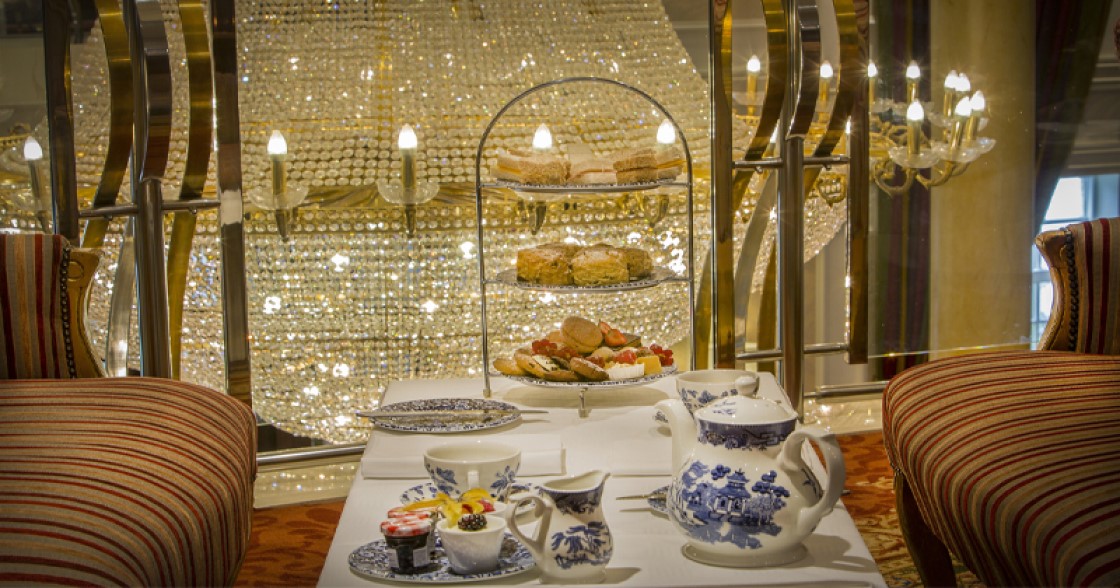 Why not treat yourself to elegant afternoon tea in Knightsbrook Hotel on their Mezzanine level overlooking our beautiful chandelier and foyer. 
Sage and Stone
Why not treat your friends or family with one of the delicious Afternoon Tea Caddies from Sage and Stone. Bring it to a friend or have it at home with friends. Why not take a blanket to the park or beach and pick up this beautiful caddy for your picnic.
Scholars Townhouse Hotel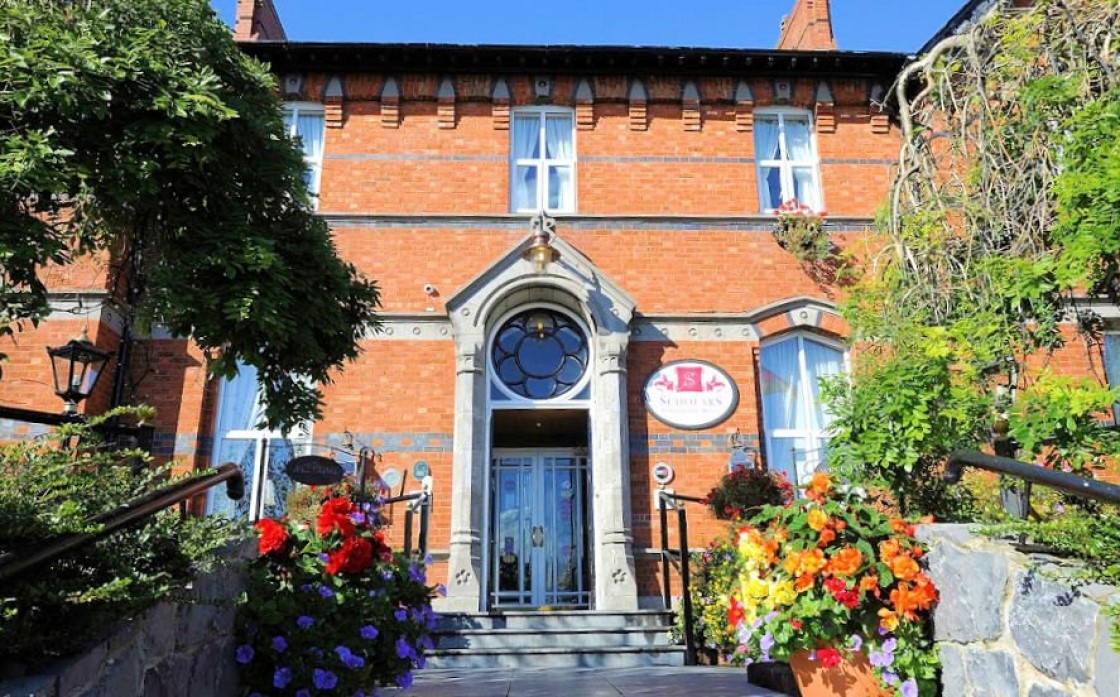 Served daily between 12pm-4pm, the afternoon tea offering at Scholars Townhouse Hotel mixes great food with an authentic setting. Enjoy a three-tier menu of sandwiches, sweet treats, and scones, all freshly made by their in-house pastry chef. They offer a vast selection of loose leaf tea and beautiful barista style craft coffee and Prosecco. Served in the Gastro lounge or private rooms the Victorian décor offers a unique atmosphere for an enjoyable afternoon.
City North Hotel
Enjoy Afternoon Tea for two or mark a special family occasion at CityNorth Hotel. Nibble on delicate sandwiches, scones with clotted cream, pastries and other little niceties. A quintessential custom has never gone out of fashion because it offers the opportunity to enjoy a get together with close friends and family.
Darnley Lodge Hotel



Enjoy Afternoon Tea at the Darnley Lodge Hotel in Athboy. Savour a selection of finger sandwiches and open sandwiches, freshly baked scones with preserve, cream and butter and a selection of cakes and sweet treats.
Dunboyne Castle Hotel
A beautifully sweet midweek or weekend treat in Co. Meath. Dunboyne Castle Hotel and Spa boasts a decadent Afternoon Tea menu. This unique menu features an array of sweet and savoury treats fit for royalty, served in the luxurious surrounds of Dunboyne Castle in Royal County Meath.
The Station House Hotel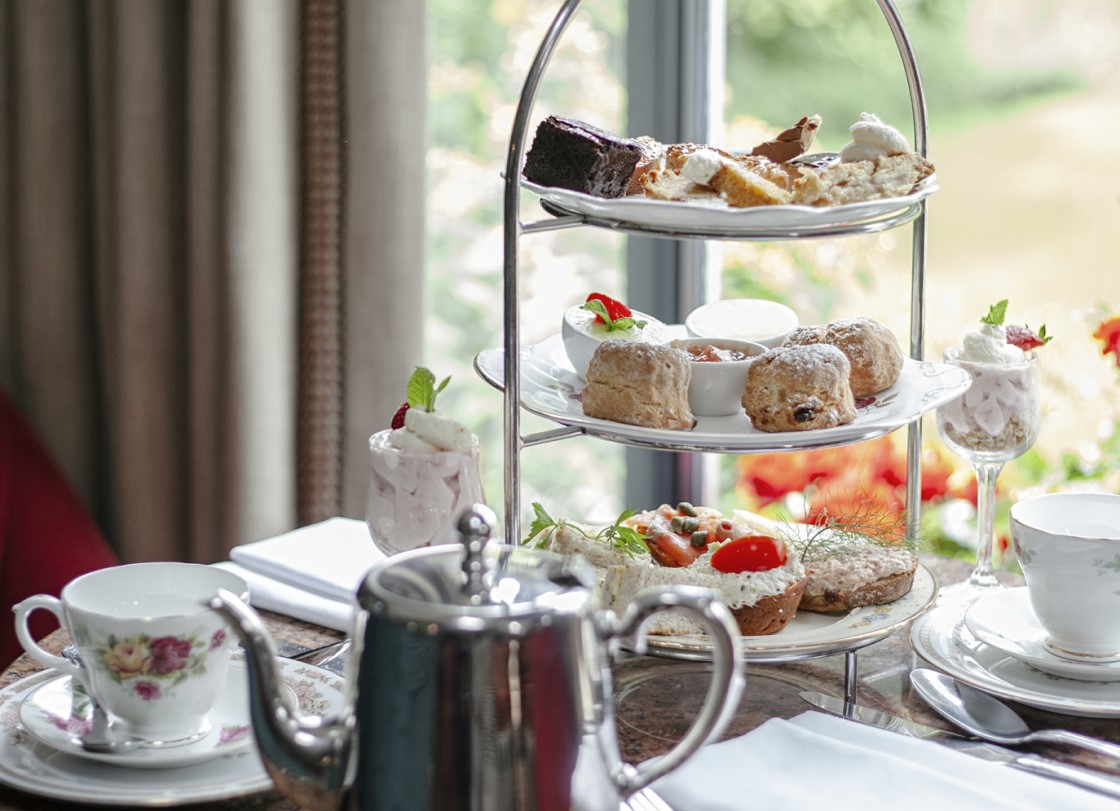 Afternoon Tea at the Station House Hotel is an exquisitely civilised affair. It includes freshly made gourmet sandwiches, pastries, cakes and scones baked on the premises by their dedicated pastry chef and served with Thelma's home-made jams – made using fruits handpicked in their very own gardens – topped with fresh, whipped cream. In addition to quality teas, they offer a selection of herbal infusions and freshly brewed coffee or, for a truly indulgent experience, may we recommend a glass of Prosecco or Champagne? Both pair particularly well with Thelma's Gooseberry jam. Go on, treat yourself!
The Headfort Arms Hotel
The Headfort Arms Afternoon Tea Special is a  classic for those who like to relax in the afternoon, including finger sandwiches (made to your choice), mini-open scones with jam and fresh cream, fruit cake with a pot of freshly brews tea or coffee. 

With sixteen amazing locations to enjoy Afternoon Tea in the Boyne Valley, there is nowhere better to catch up with friends and family! We look forward to welcoming you.
To keep up to date with all our news and special offers just sign up to our newsletter here.  
 
Featured Image