Welcome to the seventeenth edition of Armchair Archaeology, a special Hollywood edition! During the summer this series looked at the famous and the less well-known sites in the Boyne Valley. As we once again are advised to explore our local counties, let Boyne Valley Tourism take you on a virtual tour of some of our favourite sites in Meath and Louth.
This afternoon we explore Bective Abbey, but from a rather different angle. Last time we discussed its archaeology and history but today we are looking at the recent news that Bective Abbey and Bective Bridge and the River Boyne itself have been used as a shooting location for Ridley Scott's latest movie The Last Duel, starring Matt Damon, Adam Driver, Jodie Comer and Ben Afleck.
The movie is set in medieval France and centres around the last legally-sanctioned judicial duel in French history. Bective was chosen as a location for a village scene and we can't wait to see it translated onto the silver screen, hopefully in late 2021. Other scenes had been previously filmed in Wicklow and Kildare.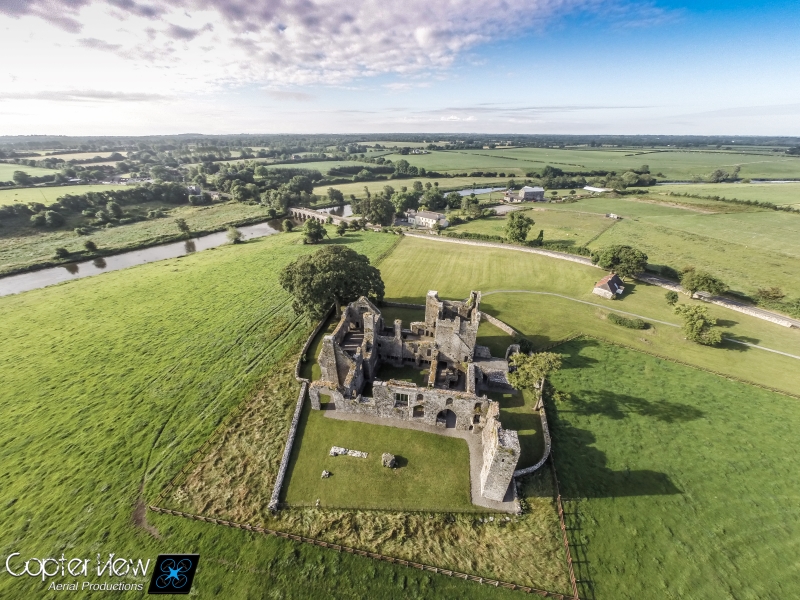 Bective Abbey (Photo: CopterView Ireland): the medieval village was assembled on the opposite side of the river Boyne.
What many people do not know however is that Bective Abbey has been used twice before by big Hollywood movies.
The first was in 1955 when Captain Lightfoot starring Rock Hudson, the biggest star of his day, was filmed at several Meath locations including Bective Abbey. The movie follows the story of how Hudson becomes a famed highwayman, and Bective features near the end, as an assembly point.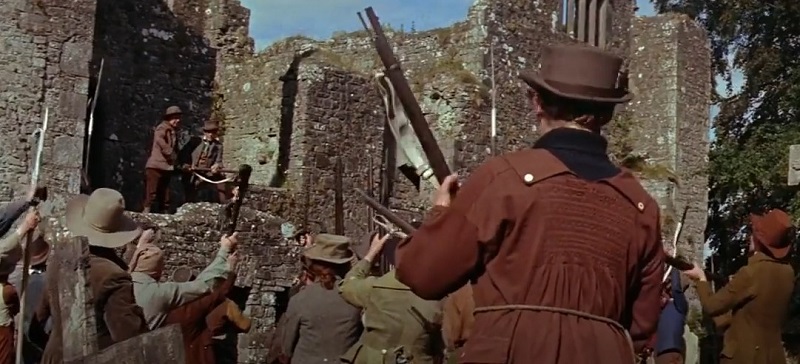 Forty years later in 1995 Bective Abbey was once again on the big screen, this time as part of the Scottish epic Braveheart, starring and directed by Mel Gibson. The abbey was used for two scenes; once in which the French princess Isabella (played by Sophie Marceau) converses with her maid about the daring rebel William Wallace (Gibson), in the distinctive cloister of Bective.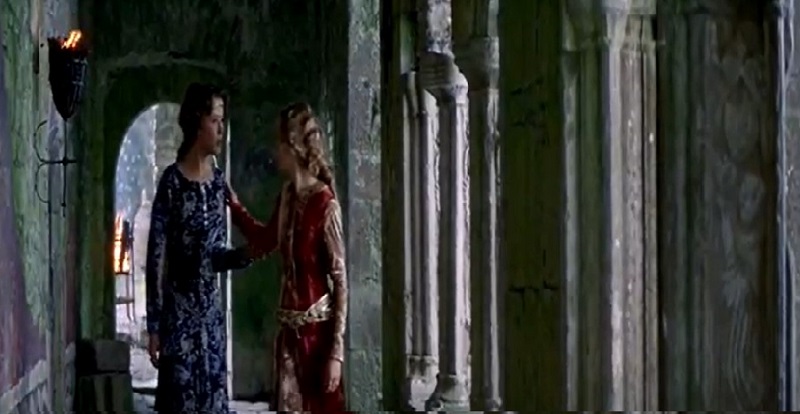 One of rooms in Bective Abbey doubled as a dungeon in another scene in which Wallace is held captive by his enemies.

Lots of Meath locals were very excited about The Last Duel filming and Boyne Valley Tourism Officer Michele Whelan spoke to RTÉ News about the importance of events like this for the region.
The enigmatic ruins of Bective Abbey is well worth a visit at any time of the year, for details see here and for the next few weeks make sure to Rediscover Your Boyne Valley.
These are not the only times the Boyne Valley has been used by Hollywood to add authentic history and beauty to its movies: stay tuned for more movie locations in future posts!
Featured Image