Welcome to the fifteenth edition of Armchair Archaeology! In this series we look at the famous and the less well-known sites in the Boyne Valley. As restrictions ease and we plan on where to explore once again, let Boyne Valley Tourism take you on a virtual tour of some of our favourite sites.
This afternoon we are going to the seaside! Or to be more technical, the 'intertidal zone' at Seapoint/Baltray Strand Co. Louth to explore an intriguing wreck.
In 1974 the MV Irish Trader ran aground on Baltray beach in Co. Louth. It was carrying fertiliser to Drogheda but never made it, and now lies rusting on the sand.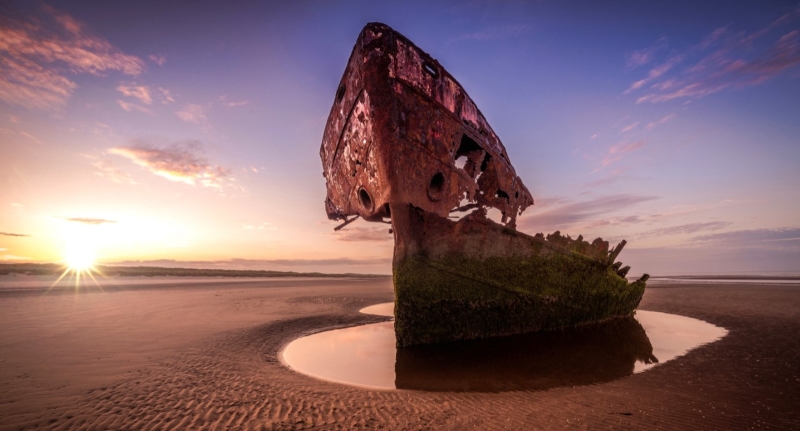 The wreck, slowly disintegrating due to erosion, is accessible at low tide, but caution is advised as the sand is very soft.
While you're in the area don't forget to visit County Louth Golf Club or "Baltray" as it is more affectionately known. For rest and relaxation Arden B&B in nearby Termonfeckin is a great choice.
Drogheda is just to the south and offers a wealth of different thing to see and do.
Featured Image