Located in the world heritage site of Brú na Boinne, sitting alongside the river Boyne, beneath the tomb of Newgrange, visitors can experience various boat building projects and explore skills of the past, associated with tradition of skin boat making.
By recreating our Neolithic past, using only tools and methods that were available 5,000 years ago, we aim to heighten our senses that illustrate for us our own unique culture and heritage.
We welcome visitors to come and see our ongoing projects in traditional boat building and to learn about the history and folklore of traditional currachs.
Take part in our education workshops, take a trip on the river or just come in and browse.
Open by appointment only. Admission €3 per person.
Featured Image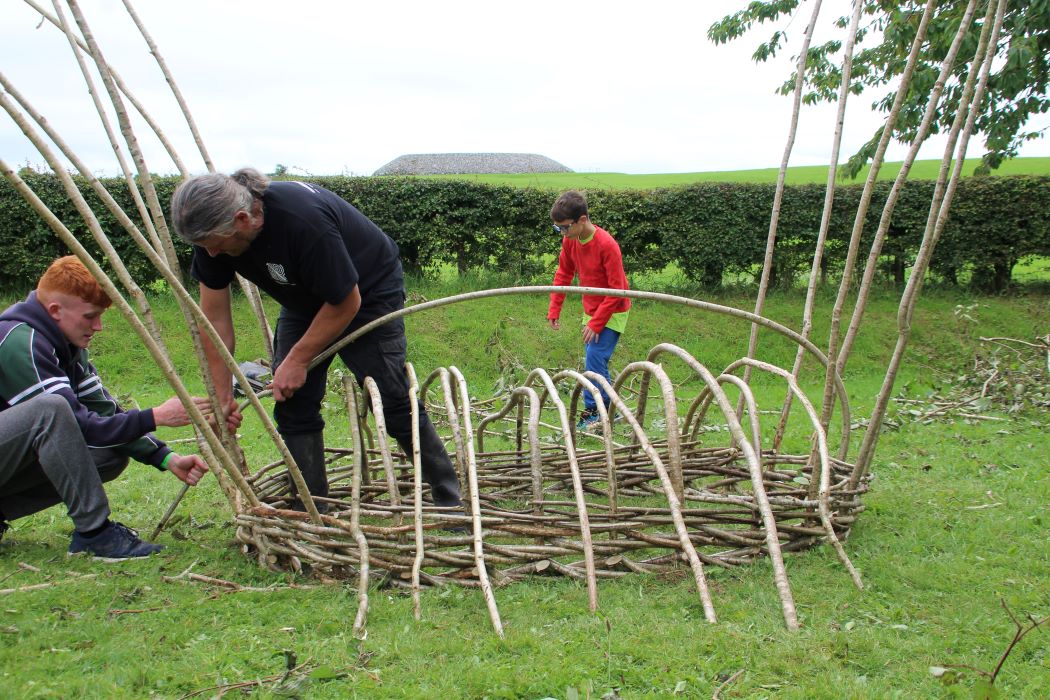 Email Address
boynecurrach@gmail.com
Address
Dun Uabhair, 
Droichead  Atha, 
Co na Mi
Facebook
https://www.facebook.com/newgrangecurrach
Twitter
https://twitter.com/BoyneCurrach
Latitude
53.689290031829124
Longitude
-6.459293458755055