Travelling and visiting new places on your own can be quite daunting. It can also be the best thing that you have ever done. You can go where you like, whenever you like, eat in the restaurants you like and visit the places that interest you! The number one spot in Ireland (in our opinion) to take a solo trip is to the beautiful Boyne Valley. There is so much to see and do here that is perfect for the solo traveller. Read on to hear about the top spots in the Boyne Valley that you can discover on your own! 

Visit our heritage sites

 
We are very lucky in the Boyne Valley to be located right at the heart of Ireland's Ancient East. The Boyne Valley is renowned for its rich heritage. Visit the majestic Anglo-Norman castle at Trim or the 5,000 year old UNESCO World Heritage Site of Brú na Bóinne. Roam through the monastic site at Kells in the footsteps of St Colmcille or visit the Drogheda, Gateway to the Boyne Valley, with its distinctive Barbican gate and Martello Tower. Marvel at the high crosses in Monasterboice or take in the view from the Hill of Slane where St Patrick lit the pascal fire to introduce Christianity to Ireland. With lots to explore you will learn so much of Ireland's unique history here in the Boyne Valley. You can also discover all these sites on the Boyne Valley Drive. Download the map here.

Discover our tracks and trails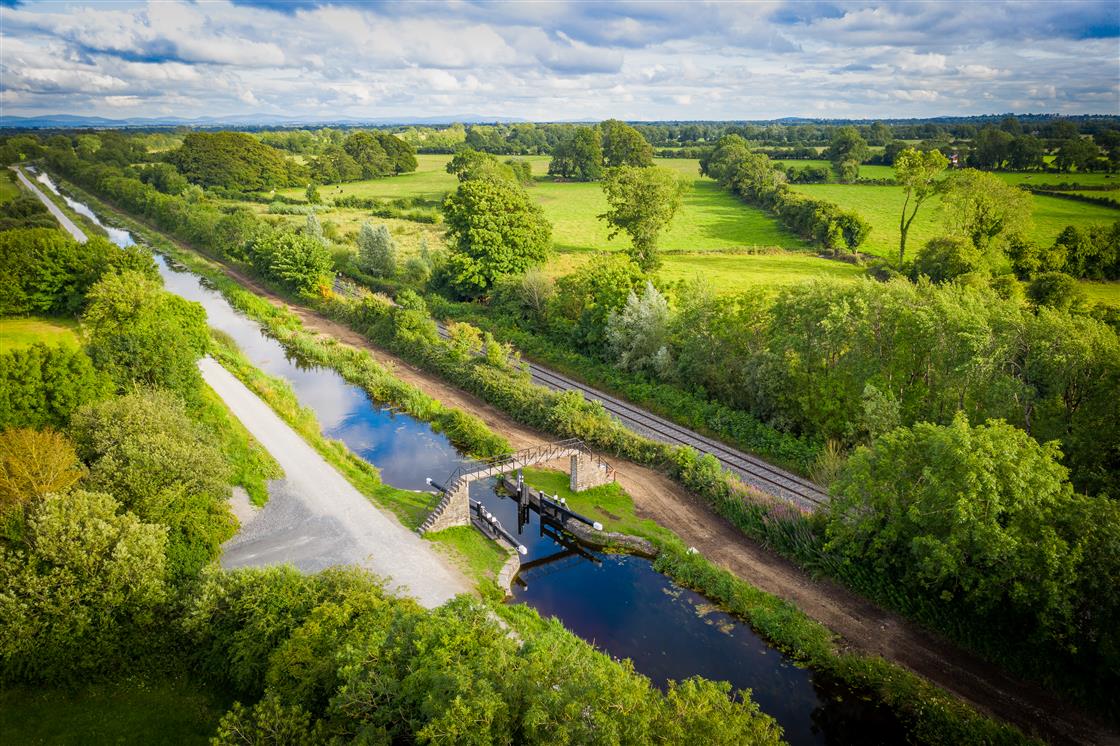 If getting out in the fresh air and discovering new walks and trails is your thing, then you will be spoiled for choice in the Boyne Valley. The new Royal Canal Greenway was launched in 2021 and 22kms of it can be discovered in County Meath. 
The Boyne Greenway runs 1.9km from Dominic's Park on the south bank of the River Boyne near the Bridge of Peace in Drogheda and takes you along the river close to the Mary McAleese Cable Bridge and then along the Boyne Canal to the Battle of the Boyne Visitor Centre at Oldbridge.
The Boyne Valley Camino is a self-guided, 25km looped walk from Drogheda, which forms part of the Celtic Camino series.   It was created by the Boyne Valley Walking and Drogheda Walks teams. The walk goes along the Boyne, through beautiful Townley Hall woods, via two OPW sites of Mellifont Abbey and Oldbridge House, through the village of Tullyallen, along the Boyne Canal, and returns to Drogheda along the stunning Boyneside Trail.   
For a list of all of the walks and trails in the Boyne Valley visit our website here. 

Visit our historic gardens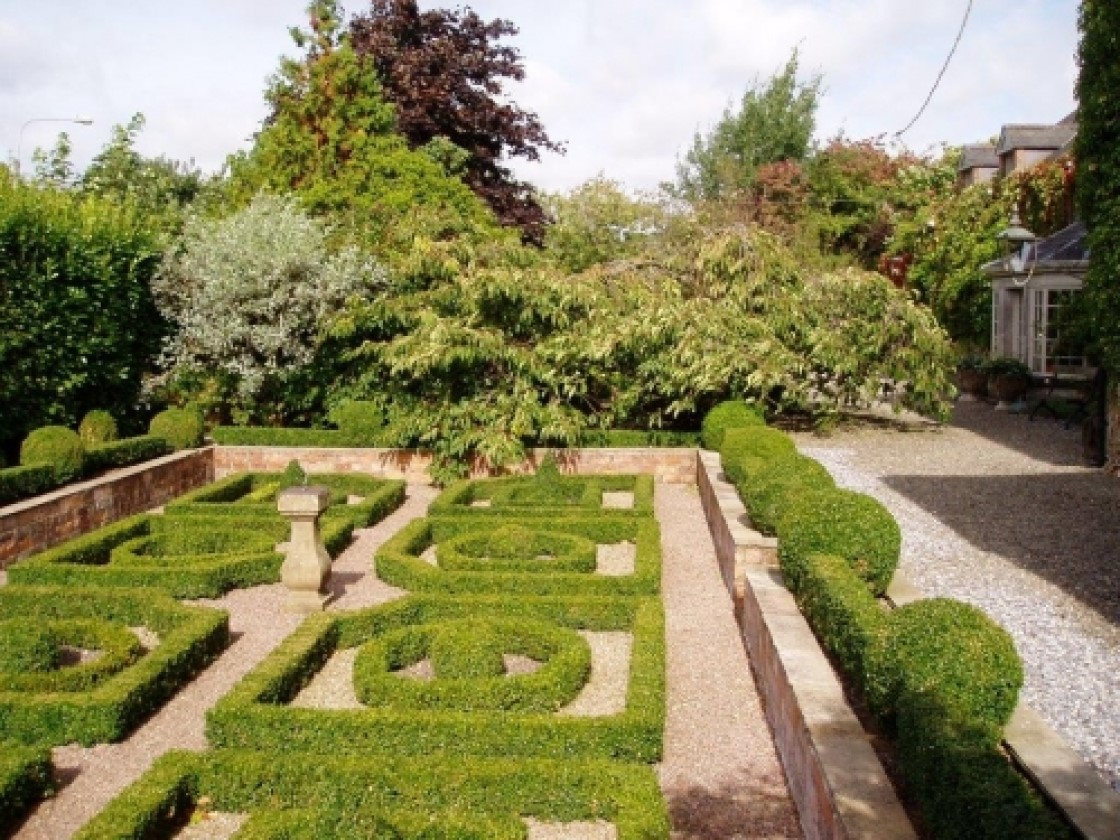 The Boyne Valley is home to some of the most historic gardens in Ireland. The Boyne Valley Garden Trail offers a variety of historic and modern, country and village gardens in private and public ownership and they are waiting to be explored by you. This is the perfect solo traveller expedition. Three award-winning designers' garden centres are listed on the trail, as well as cafes, garden shops, galleries and information about guided tours/talks and outdoor events. 

Take the perfect picture
Our region is one of the most picturesque in all of Ireland. Bring your camera and spend your stay getting that perfect picture of our heritage sites, the beautiful River Boyne, our historic towns and villages or our amazing food! 

Take a relaxing spa break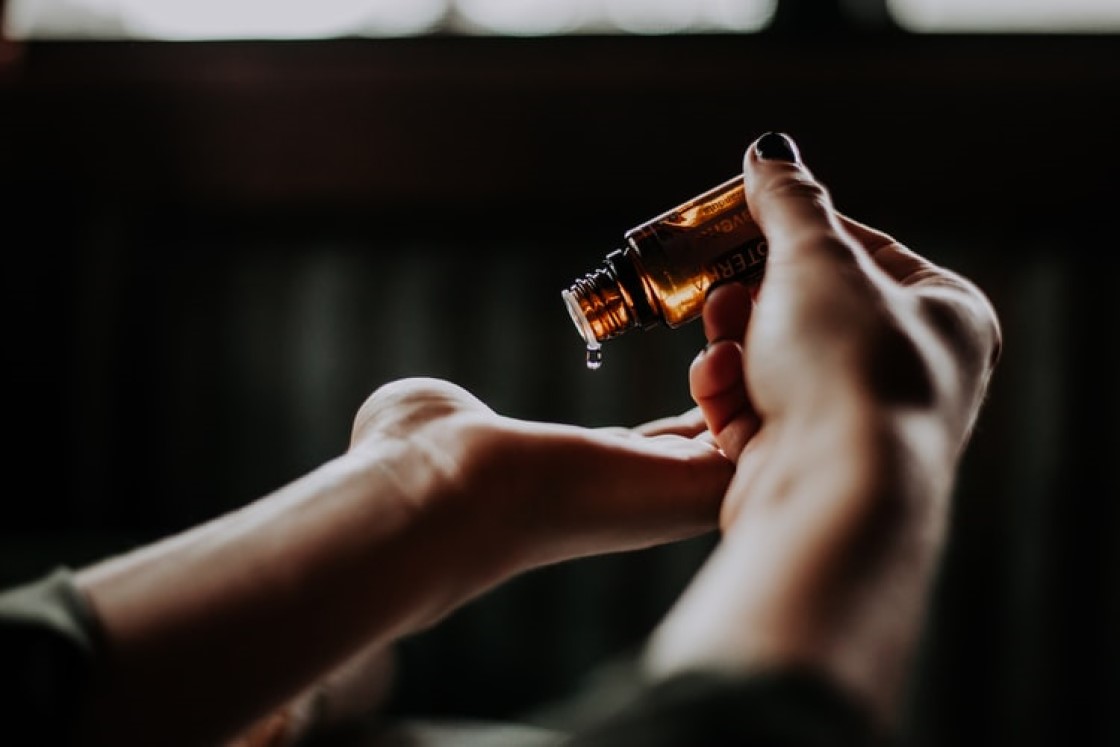 Treat yourself on your solo trip and take a break to one of our relaxing spas based in the Boyne Valley. The benefits of a spa break are known to improve cardiovascular health, relieve stress, relieve muscular pain, improve your sleep, and give you healthier skin and joints. Who doesn't need one or all those things? Read our recent blog post here on relaxing spa breaks in the Boyne Valley.
Tee off on one of our Golf Courses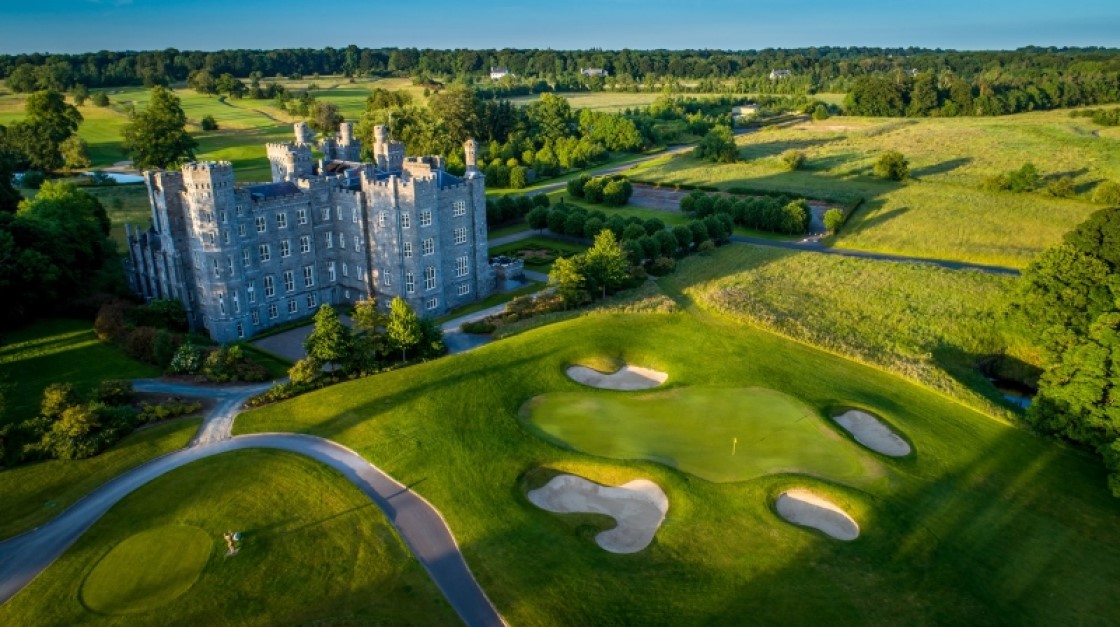 Golf is one of those sports that can be played solo or as part of a small group. If you felt like company for the day, you could even ask to join a few fellow golfers on the course. There are 10 amazing golf courses to choose from in the Boyne Valley and they can all organise an accommodation package for you too. Read our recent blog post here on Tee time in the Boyne Valley.

Experience our food and drinks offerings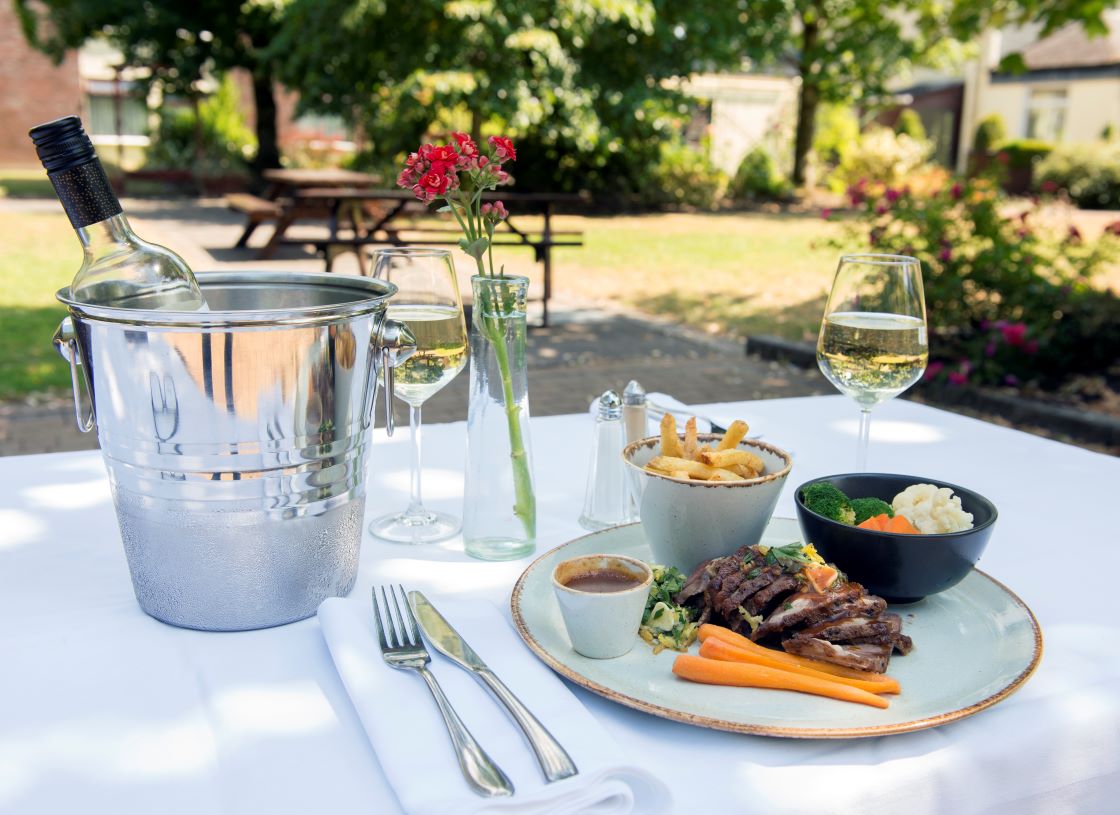 You don't need company to enjoy a food or drink experience in the Boyne Valley. Visit one of our many distilleries for a tour, enjoy afternoon tea in one of our many hotels and restaurants, sit back and relax in a Boyne Valley pub, or visit one of our many restaurants for the perfect solo meal.  

Bring the dog!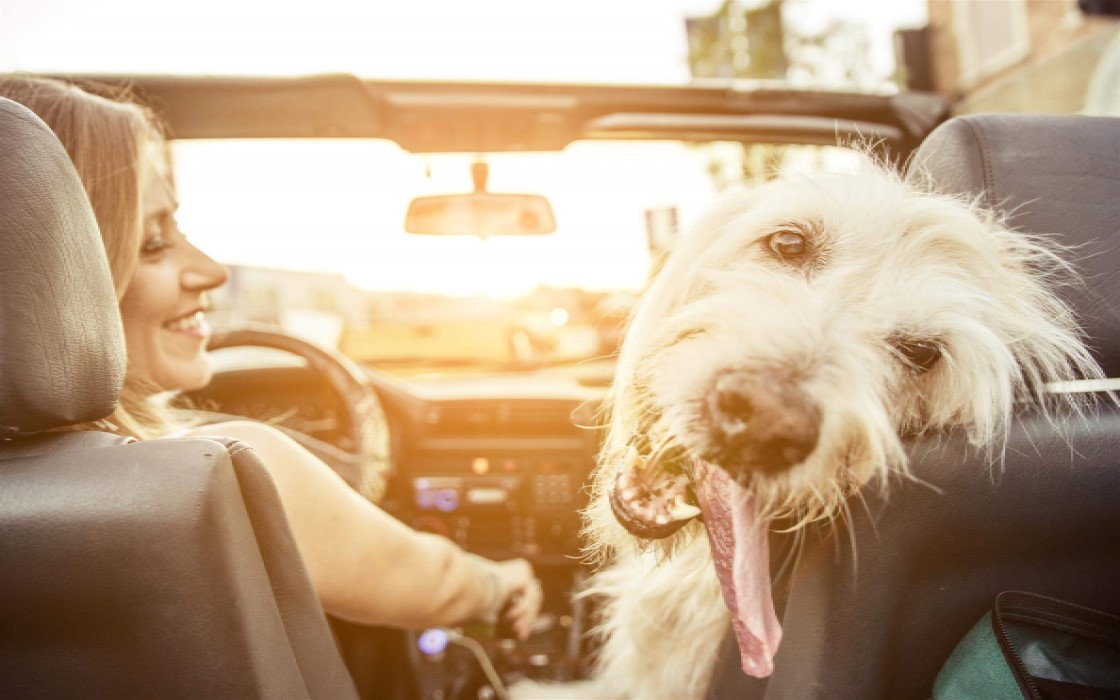 Your trip doesn't have to be completely solo if you fancy bringing your furry friend with you. Check out our blog post here on the best places to visit, eat and stay with your dog in the Boyne Valley. 
All of our accommodation providers cater for solo travellers and you will find some great special offers on their pages. You can find their Autumn special offers here as well as some inspiration on more personalised, smaller accommodation in the Boyne Valley here. 
A wise man (or woman) once said "Traveling alone will be the scariest, most liberating, life changing experience of your life. Try it at least once." And be sure to visit the Boyne Valley!
To keep up to date with all our news and special offers just sign up to our newsletter here.  
Featured Image