In 2020-2021 Discover Boyne Valley is taking part in the commemoration of the 1500th year's anniversary of the birth of one of Ireland's patron saints, Colmcille.
Discover Boyne Valley would like to explore the saint's connection with this part of the country and particularly the town of Kells in County Meath.   
We will be exploring these connections over a series of blog posts in the coming weeks and months, whilst also highlighting the events and research of the wider Colmcille 1500 project.
As the project website reminds us 'The saint and his rich legacy have shaped the language, culture and history of Ireland, Scotland and the north of England. The legacy continues to transcend borders and to inspire cooperation, not least in the Gaelic traditions of Scotland, Ireland and the Isle of Man.' 
Colmcille had an interesting early life, which forms part 1 of our blog series. Continue reading below as we explore the links between Colmcille and Kells.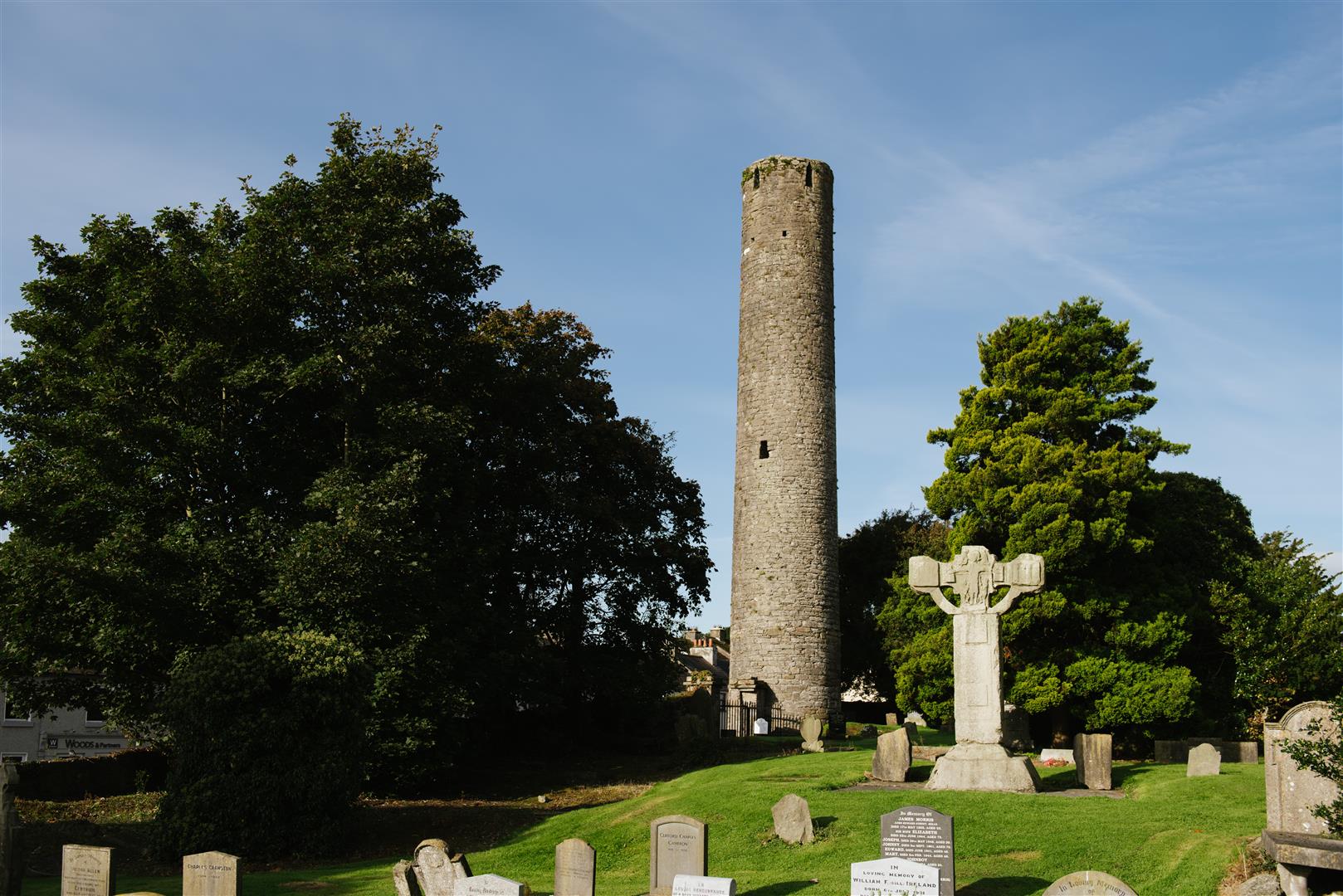 Colmcille, Kells and Iona
By the age of 20 Colmcille had become a monk and also ordained a priest. Once he was ordained he began travelling throughout Ireland and setting up monasteries such as Durrow, Swords and Derry as previously mention because his cousin who was a prince had given him some land to do so.  He was also given some land in Meath by the High King Of Leinster who was residing at Tara, Diarmait  Mac Cearbhaill. This land was Ceannas Mor or Great Fort which is now the town of Kells.   The Monastery that was created by St Colmcille would go on to be one of his greatest.
During the 6th Century   or Early Middle Ages  monasteries were places of great importance as they were a place where travellers could stay  as there were very few inns during that time. They also helped to feed the poor, take care of the sick, and provided education to boys in the local community. The monks of Ireland were responsible for recording in their writings historic event that would have been lost to us today. With their great knowledge they developed a type of writing that would later be used when creating the Book of Kells, it was known as insular script and it was unique to these educated scholars.  People would travel from all over Europe to come study with these men.
St Colmcille would travel about from all his monasteries that he had created, teaching Christianity. He had such a great love of books that he would copy other great books and distributed them to the monasteries. This is what eventually would lead to his down fall in Ireland. The story is that Colmcille secretly copied a psalter belonging to St Finnian at Movilla. King Diarmaid the High King was asked to determine the owner of the copy. King Diarmaid ruled as follows: 'To every cow her calf and to every book its copy.' This gave ownership to Saint Finnian. Colmcille was extremely angry over the High King Diarmaid's ruling that he travelled north,  up to his own family in Donegal  and gathered them all  together  with the intention of going  into battle. They headed south where they met King Diarmaid's men heading north, a bloody battle ensued. Over 3,000 men were killed and it became known as the Battle of Cul Dreimhne. Colmcille's side was victorious.  You would think this would make him happy but he became very remorseful for what he had done so it was decided that he would put himself into exile as a punishment.
In the year 561, St Colmcille and 12 other monks left Ireland in a boat and headed towards Scotland, disembarking on an extremely small island called Iona. Here the monks set to work under the leadership of St Colmcilles and they established what was to become another very successful monastery.
Our blog will continue on 4 March, to coincide with the latest Colmcille 1500 event. Keep an eye on our social media and that of the Kells - Colmcille 1500 committee for further details.
Featured Image