This year will be the summer of the outdoors. And how better to spend it than by exploring and discovering some of the Boyne Valley's extensive gardens. From Garden centres to historic houses and everything in between, there is no better way to spend a relaxing afternoon than experiencing one of these beautiful settings. Why not stay the night in one of our accommodation providers, sample our gastronomic delights and take your time discovering the Boyne Valley Garden trail? You can download a copy of it here.
Below is a list of gardens now open for your enjoyment in the heart of Ireland's Ancient East. 

Augustinian Garden of Remembrance, Drogheda
Adjoining the Augustinian Church and drawing on its monastic heritage the garden holds the names of loved ones to be remembered in a peaceful setting formed by pleached lime trees and standing stones surrounding a water memorial. Holly, Juniper, soft fruit trees, flowering herbaceous varieties and aromatic herbs fill the garden.
Open:  Apr-Oct 9am - 6pm, Nov-Mar 9am -3pm
Fee:  Free 
Barmeath Castle, Dunleer
Unique, C18th landscape designed by Tomas Wright includes fine specimen azaleas and rhododendrons.  A recently restored walled garden restoration project is a joy to visit with opulent herbaceous borders and kitchen garden plots. 
Open:  Open by appointment and for Heritage Week 2021 from 14th to 22nd August. 
Fee:  €5.  Children Free 
Battle of the Boyne, Oldbridge House and Gardens, Drogheda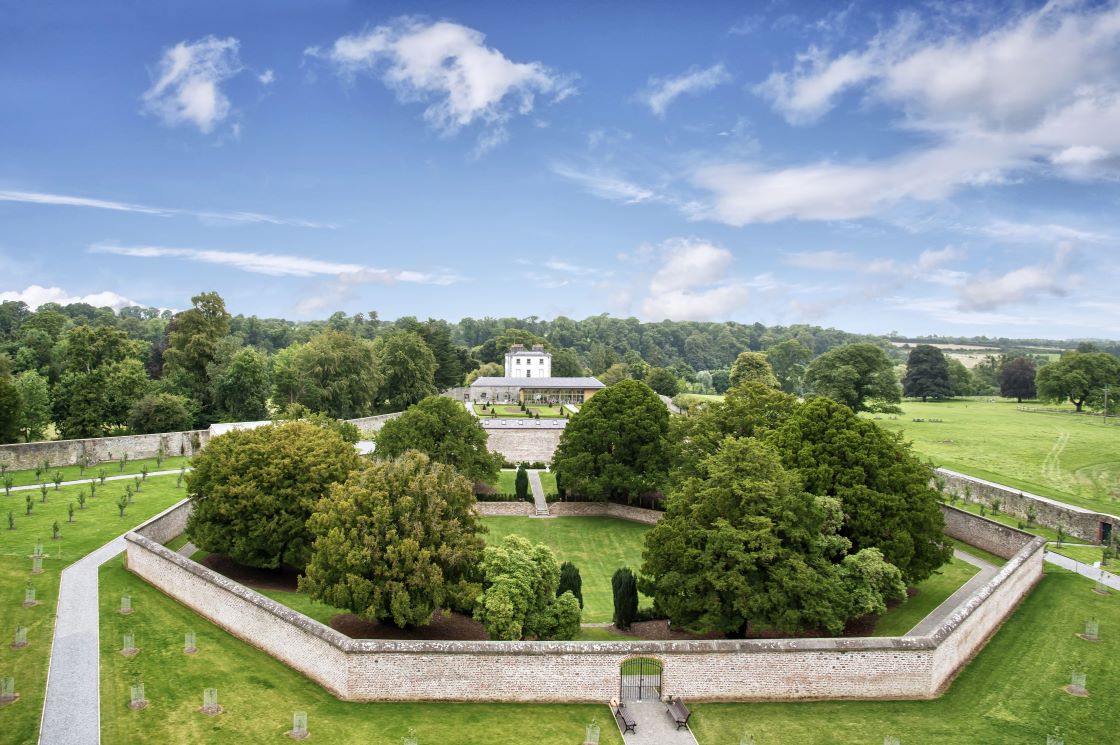 Walled garden with newly restored sunken octagonal garden, peach house, apple orchard, newly planted herbaceous borders, and historic garden exhibition in the Bothy.  Tea Pavilion overlooking the gardens.
Open:  All year except Christmas and New Year
Fee:  Gardens are free.  Bookings are required for the Visitor Centre which has free admission for 2021. 
Francis Ledwidge Museum, Slane
World War I poet and soldier, Francis Ledwidge was born and raised in this restored C19th labourer's cottage containing memorabilia.  The pretty cottage garden reminds us of the poet's love for nature deep in the countryside of Slane
Open:  7 days: Mar-Oct 10am -5pm, Oct-Mar 10am-3.30pm
Fee:  €3 adults, €2 seniors and students, €6 family
Killineer House and Gardens, Drogheda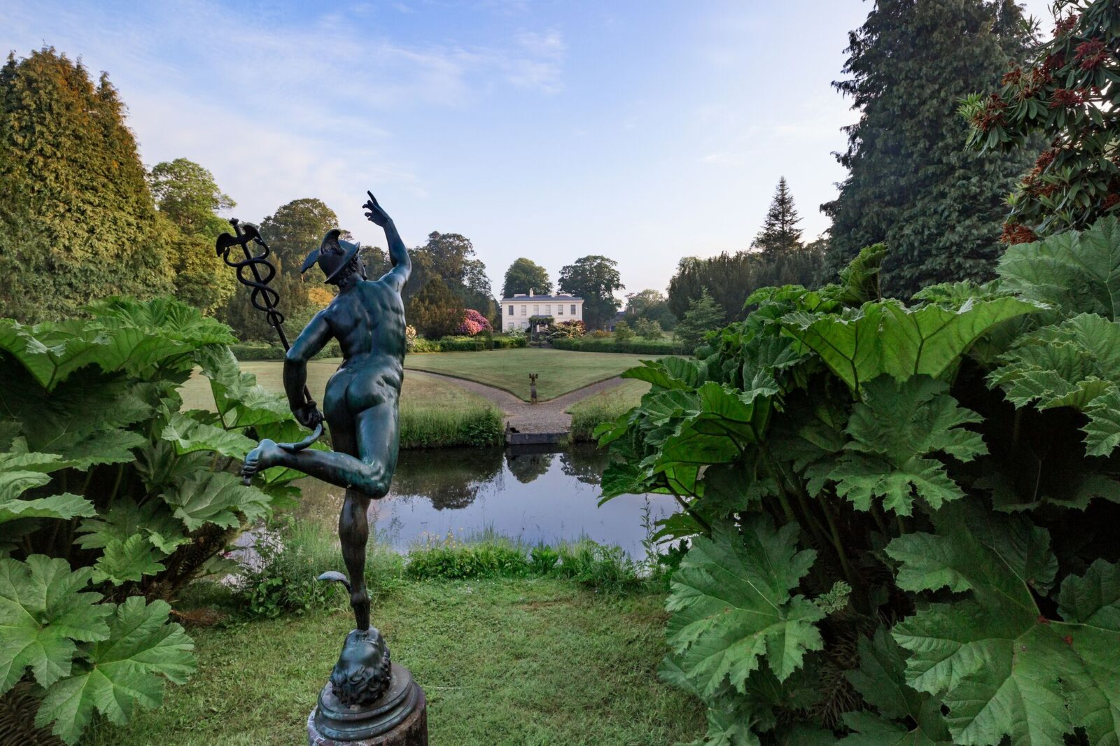 Early C19th gardens with formal paths descending from terraces and lawns to a woodland walk, beautiful lake, swans, and a summerhouse.  A visit to the 1.5 acre walled garden with fruit trees, herbaceous borders and vegetables is heavenly.  Groups by appointment.
Open:  Aug 14th- 28th
Fee:  €6 garden tour
Rokeby Hall, Dunleer
Built by architect Francis Johnston in the C18th, Rokeby won the An Taisce Ellison Award in 2013 for the restoration of its Turner designed conservatory.  House and garden can be visited at times listed on website.  Groups of 8 by appointment
Open:  14th- 22nd August 2021 for Heritage Week. Also, open Monday to Saturday in September. 
Fee:  €7 adults, €5 students/children
Balrath House and Courtyard, Slane / Navan
Superb Georgian House dating to 1750 surrounded by 1.5 acres of lovely landscaped gardens in the centre of the Boyne Valley.
Open: Garden by appointment 
Beaulieu House and Garden, Drogheda
C18th walled garden overlooking the river Boyne, planted with a vibrant double herbaceous border, fruit trees, knot garden, lawns and restored C18th pavilion. 
Open:  By appointment for Groups 10-15 until 30 September and Heritage Week 14th-22nd August (numbers will be managed in accordance with Covid-19 restrictions)

Bee Wise, Kilmessan
 
A five-acre nature trail comprising of a variety of young woodland, flowering/ fruiting hedgerows and wildflower areas planted to encourage a diversity of wildlife. A 1.5km path has information points and benches along the route and a large working observation hive gives an insight into the life of the honeybee. 
Open: Open Sundays, Wednesdays (July/August) and by Appointment for Private Tours (10 or more). For private bookings or tours please contact Paddy.
College Hill House, Slane
College Hill House, built in 1795 as a parochial house, is set in 3 acres of exciting gardens with all- year-round interest. Features a fine quality example of ancient rock art and other architectural stone works. 
Open: By appointment only
Collon House, Collon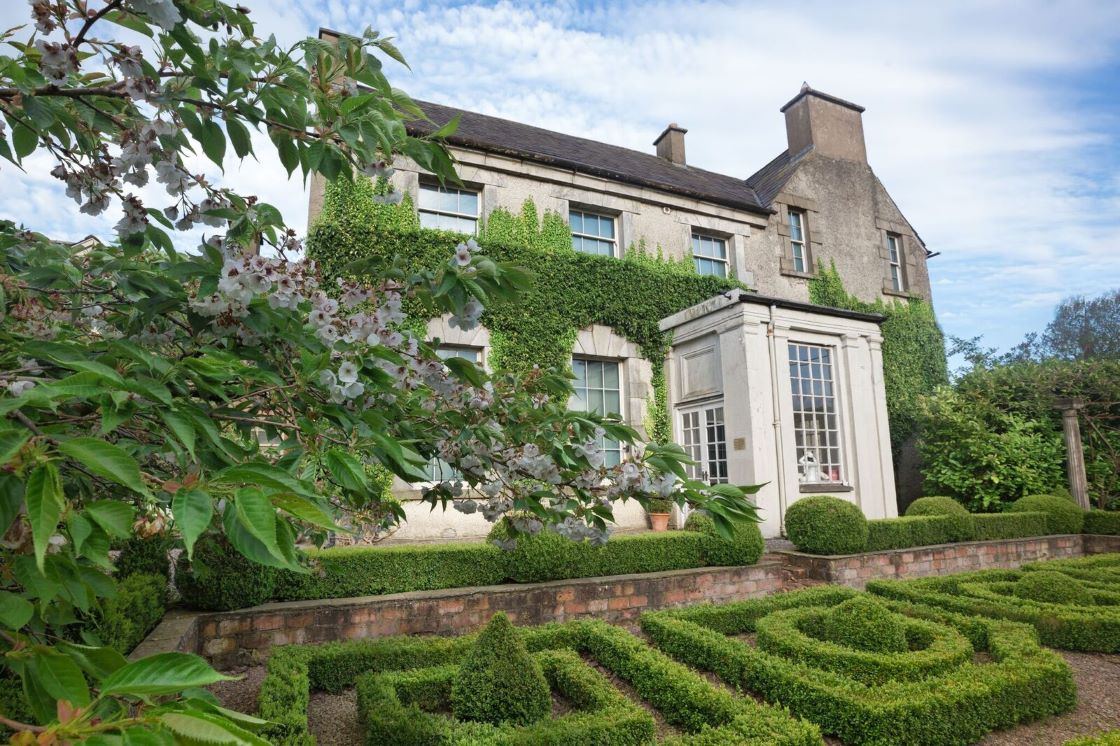 Historic home built in 1740, with fine Georgian interiors and an enclosed, ornamental garden with period planting.  Award winning period accommodation is offered.  Tea/Coffee by arrangement.  
Open:  By appointment only
The Cottages, Bettystown
The Cottages are a dreamy hamlet of 300-year-old thatched cottages, set in large organic flower gardens, by the seaside. 
Open:  By appointment September and October for groups of 10 or more. 
Herberts' Garden, Navan
Designer James McConnell's Garden features a formal beech garden, boxwood parterre and a rose garden with a folly. Enjoy the lime walk, hornbeam arbour and vistas of parkland beautifully laid out around an early C19th farmhouse. Conveniently accessible from the M3 motorway and close to Navan, Trim, Kells, Athboy
Open:  Saturdays and by appointment. . Group's pre-book.
Fee:  €5 pp. No dogs. Not suitable for small children
Julianstown Village Garden, Julianstown
This Award-Winning Village Garden has an orchard, woodland, flowerbeds, soft fruit bushes, herbs, pond and scattered seating.  Plants for pollinators and biodiversity encourage bees and butterflies.  
Open:  Open All Year
Fee:  Free. Guided tours €5 pp
Kilgar Gardens, Kilcock
Kilgar Gardens covers an area of 3 acres comprising of beautifully planted formal & informal garden rooms, graduating to a more naturalistic style of planting towards the outer reaches. Tearooms are now open every weekend serving sweet treats
Open:  Weekends May -Sept. Groups by appointment.
Fee:  €5 per person
Rosemount, Julianstown
 Once upon a time, "Rosemount" was a commercial orchard, sloping down to the treacherous river Nanny.  Today, it is an enchanted riverscape garden set on ten acres, studded with a collection of unusual trees and outhouses.  Teas, apéritifs, music lectures, political and economic talks by arrangement.
Open:  Open by appointment only until 30th September
Fee:  Group guided tour €5 per person, min €75 per group
Sonairte Visitor Eco-Centre & Gardens, Laytown
Sonairte is a great place for a family day out; developed around a traditional C18th Irish farmstead.  Visit the productive walled garden and nature trail along the pretty River Nanny and learn about bees at the Bee Museum.  Craft and food fairs all year round.  Coffee shop on-site.  
Open: Friday, Saturdays and Sundays and Bank Holiday Mondays. 
The Station House Hotel, Kilmessan
The Station House is the Boyne Valley's top country house hotel with exquisitely tended gardens creating an oasis of relaxation. Country-style afternoon teas, with a special discount to Trail visitors can be booked year-round. 
Open: All year
Tankardstown House, Slane
Tankardstown comprises 80 acres of woodland, parkland, courtyards, and walled gardens.  A 500m lime tree avenue leads up to the late C18th Manor House with wonderfully tended gardens and surrounds.  The walled kitchen garden supplies the award winning Brabazon Restaurant.  
Open:  Garden by appointment only
Boyne Garden Centre, Slane
Multi-Award-winning Garden Centre, with several 'Best in Show' & eight successive Gold Medals at Bloom. Renowned for their unique selection of top-quality plants, grown in their own nursery, with special emphasis on plants that encourage pollinators and biodiversity. Members of ISNA [Irish Specialist Nursery Association].
Open: March-September: Wednesday- Saturday 9.30am-5pm* Sunday 2pm-5pm.
*Open Easter, May, June & August Bank Holiday Monday.
October- February: Weekends only. Saturday 9.30am-5pm Sunday 2pm-5pm
Ratoath Garden Centre, Ratoath / Ashbourne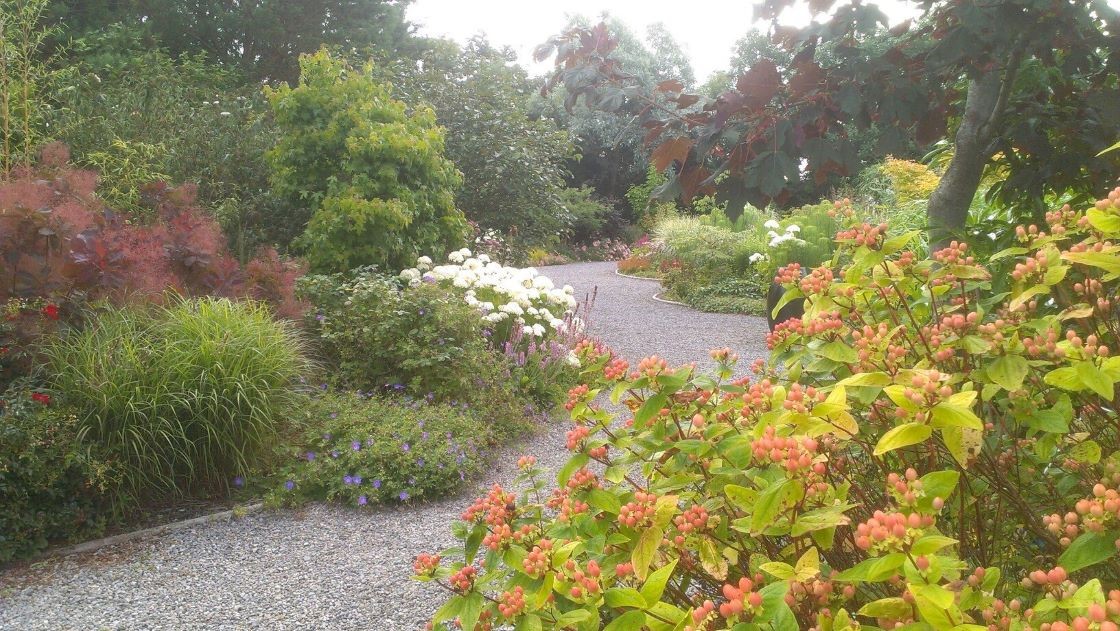 A garden centre in a garden with beautifully planted borders.  One of the largest show gardens in Ireland.  Please check website for free informative summer gardening talks.  Sample tasty treats at the Wildflower Café and shop in the eclectic gift shop.  
Open: Summer, Mon-Sun 10am-6pm. Winter, Mon-Sun 10am-5pm.
Riverlane Nurseries, Trim
Owned by John and Eileen Eivers – winner of Gold, Gilt and Silver medals at BLOOM, the nursery specialises in herbaceous perennials and cottage garden plants.
Open:  Summer hours: April-July - Monday to Saturday 10am-5.30pm, Sunday 12pm-5.30pm
Autumn: August- Oct Monday to Saturday 10am-2pm
Winter: Nov-Jan: Saturday 10am-4pm
Spring: Feb- March Monday to Saturday 10am-2pm
.
Pack your walking shoes, have the sun screen ready and start planning your visit to the Boyne Valley Garden trail this summer. Be sure to check opening times for all the gardens above and if appointments are necessary. 
Featured Image