There has never been a better time to get out and about in the great outdoors and discover nature around the Boyne Valley. Our stunning landscape is the perfect destination this year for a camping or glamping trip. As well as being a more cost-effective way of taking a holiday with family and friends, its also great fun! The Boyne Valley is home to plenty of sites that will immerse you in the beautiful outdoors. Here are our top destinations.

Boyne Valley Glamping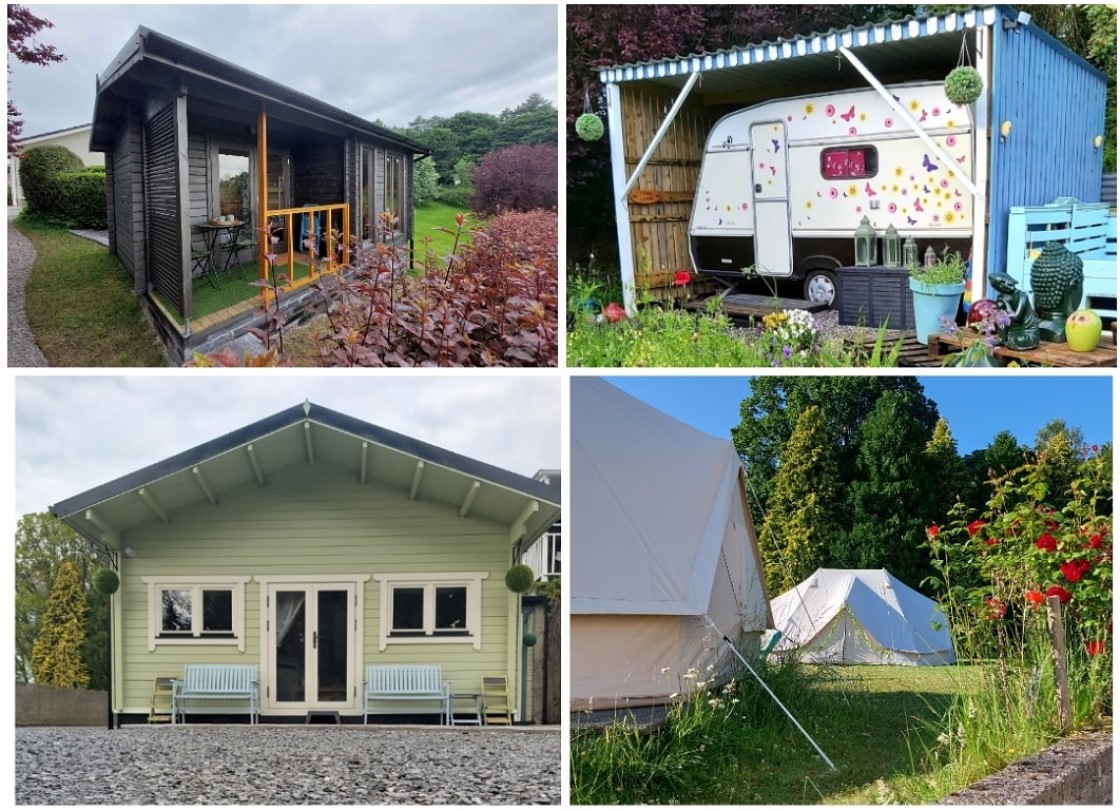 Boyne Valley Glamping is the perfect place for families, couples, or even lone wolves to take time out and recharge their bodies and souls. They are situated in Fordstown just outside Kells in County Meath. They offer four different accommodation types, each with their own unique style and experience.
The Cabin is a self-contained unit with all the luxuries of your home. It can sleep up to 7 people. The Emperor Tent is palatial, with room for all the family or a group. The sleeping consists of two doubles for a group of four or a double and three singles for parties of 5. The Lodge is a luxury timber loghouse with stunning views of the Meath countryside. It sleeps 4 (double bed & bunk bed). The Vintage Caravan is the perfect place for couples or friends to stay.
The team here offer a continental breakfast at an extra cost but there is a full Glampers' Kitchen onsite if you wish to cook a hot breakfast. Each unit has a mini fridge for food storage. 
Nearby in the town of Kells you can discover Kells Courthouse and Cultural Tourism Hub. Take a walk of the monastic sites in Kells, or treat yourself in one of their many restaurants and bars. 

Loughcrew Megalithic Centre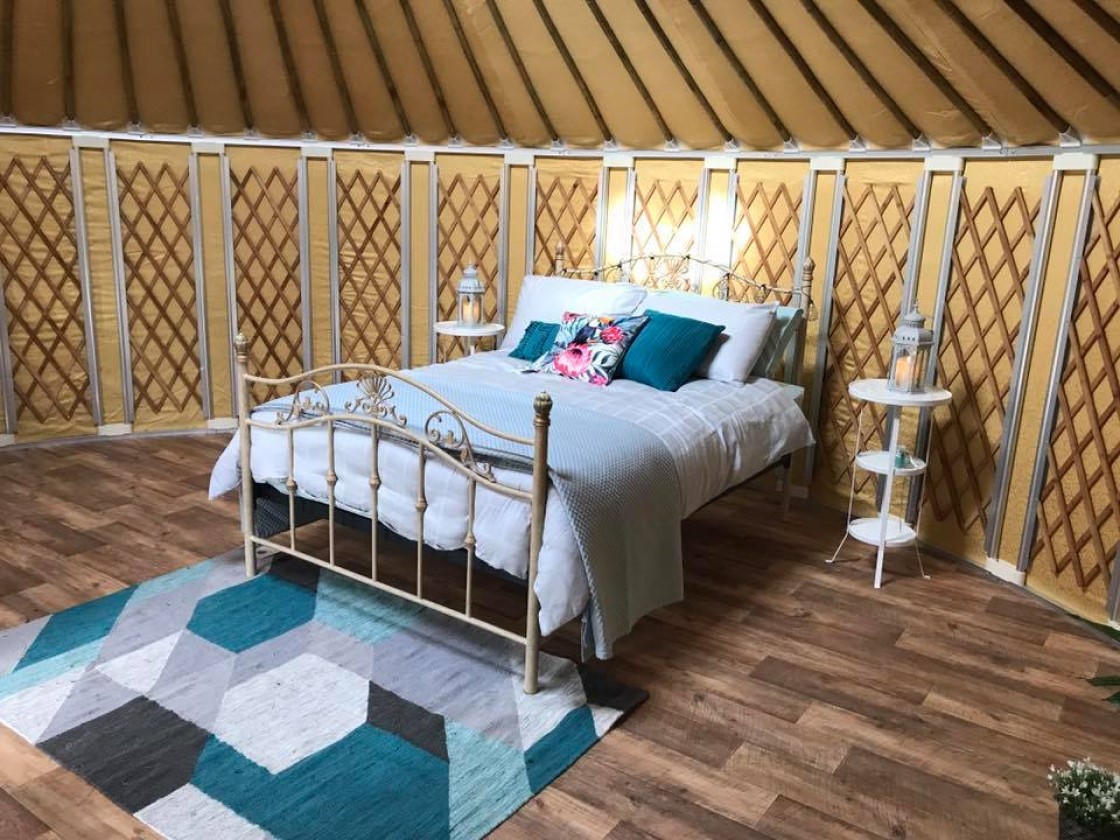 Loughcrew Megalithic Centre provides Glamping in their spacious yurts, caravan and Motor Home pitches as well as camping facilities. Situated within walking distance of Loughcrew Cairns, this is the perfect Country escape for your camping or glamping holiday.
Guests can also make use of their playground, tv room and games room. A full camper's kitchen is also onsite. After a short hike to the highest point in the Boyne Valley, you can relax in the traditional Irish courtyard with a hot chocolate from Nelly's Kitchen café or go back in time with a tour of Maggie Heaney's Cottage. 
Situated close by is the town of Oldcastle where you can visit some of the local bars or restaurants. Loughcrew Gardens are located nearby for a walk around their beautiful estate. 

Rock Farm Slane Glamping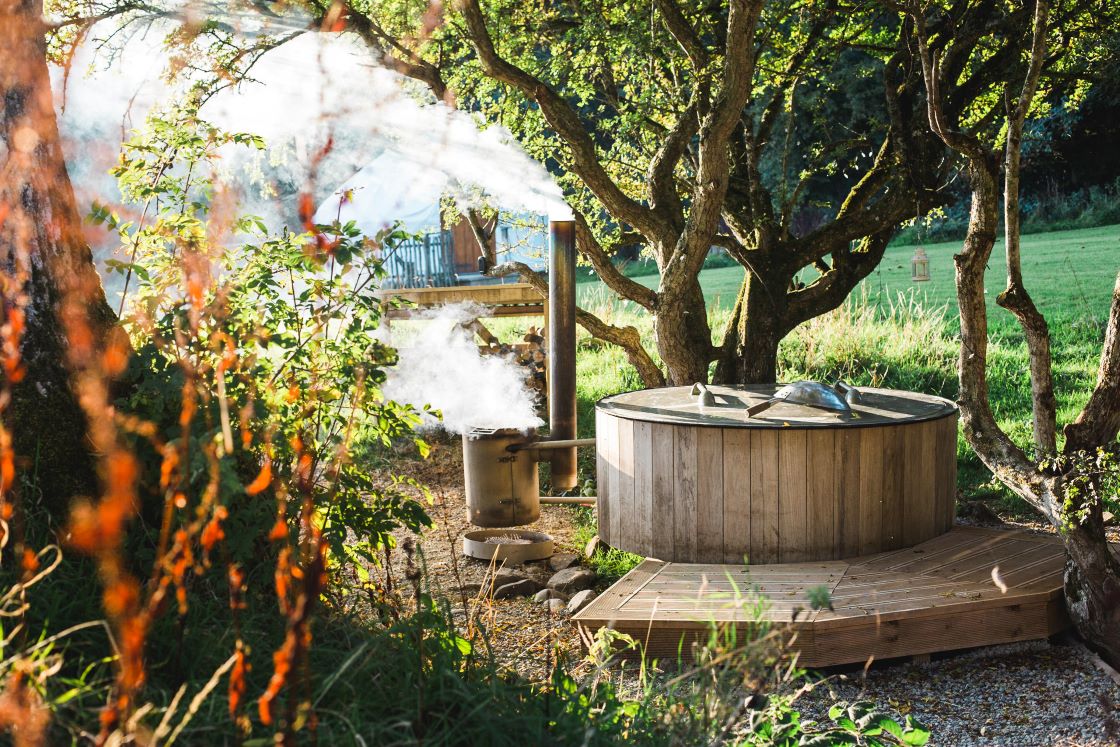 The luxury Eco Glamping at Rock Farm is nestled on a beautiful hillside overlooking Slane Castle. Their Yurts, Huts and Bell tents are enclosed in a secret grove of parkland trees overlooking meadows and the demesne woodlands on the North bank of the river Boyne. The Glamping boasts quick access to the beautiful Boyne Meadow along the River Boyne and the Boyne Navigation Ramparts Walk below which will take you into Slane. 
The site boasts self-catering kitchen facilities – including a gas hob, fridge, cups, glasses, cutlery, pots, pans, plates, bowls, kettles, toasters – bottle openers!! An outdoor wood burning hot-tub, outdoor clay oven for pizza, a large communal fire pit and so much more! 
Take a walk into the quaint town of Slane and visit some of the beautiful restaurants and bars, take the Slane historical trail, visit Slane Castle, Slane Distillery and so much more!
Slane Farm Camping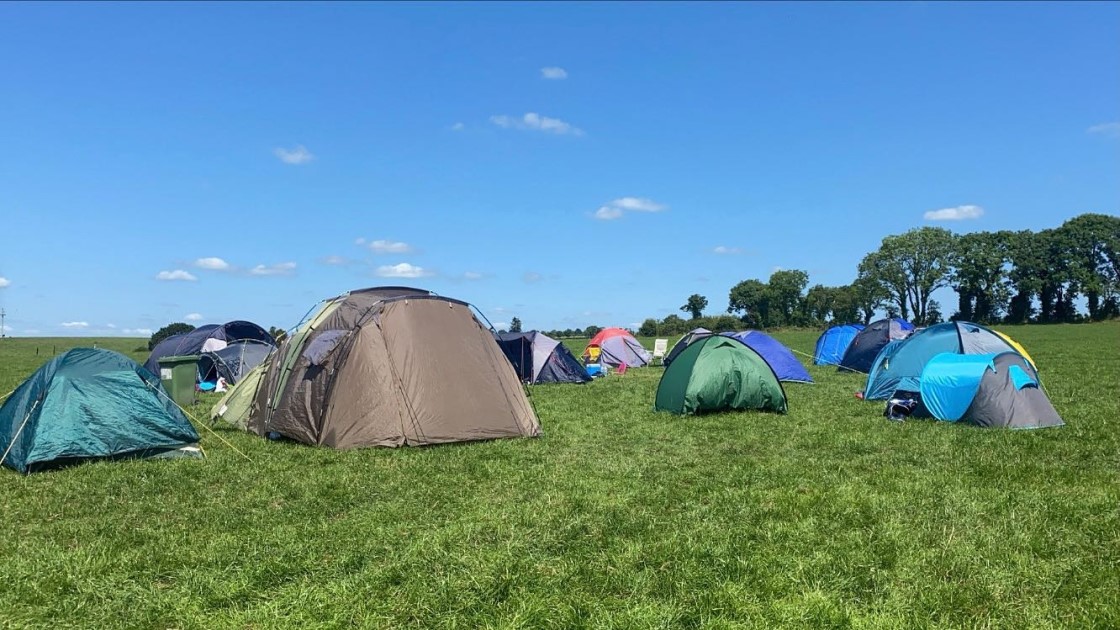 Situated just outside the village of Slane is Slane Farm Cottages and camping. Set on a large working farm in the heart of the Boyne Valley, this spacious campground provides a secluded spot for family groups and a perfect base for discovering the historic landscape close by. There is also parking space for campervans.
Campers have full use of all the facilities in the adjoining hostel including showers, bathrooms, and the full kitchen. Feed 'Jack' our donkey or 'Michelle' the goat during your visit too. 
Visit nearby Slane and take in the Hill of Slane, make a trip to the Irish Military War Museum or get your kicks at Whiteriver Karting. Slane Castle and Distillery are also located nearby. 
There really is something for every budget when you visit the Boyne Valley this summer. Have a look at a full list of free things to do here during your visit. Whether you are travelling as a couple, family or a group of friends- a camping or glamping holiday in the Boyne Valley will always be a great choice!
To keep up to date with all our news and special offers just sign up to our newsletter here.  
 
Featured Image