Kells is one of the most historic towns in Ireland. Made famous as the place where the Book of Kells, a highly ornate version of the four gospels in Latin, was created. It was written around the year 800, though it remains unclear whether it was written in whole or part at Kells. Being a historic destination is only the beginning of the story in this beautiful town. It's also bursting with festivals, trails, amazing food, and lively bars. Here are our top ten reasons why Kells should be on your bucket list for 2022.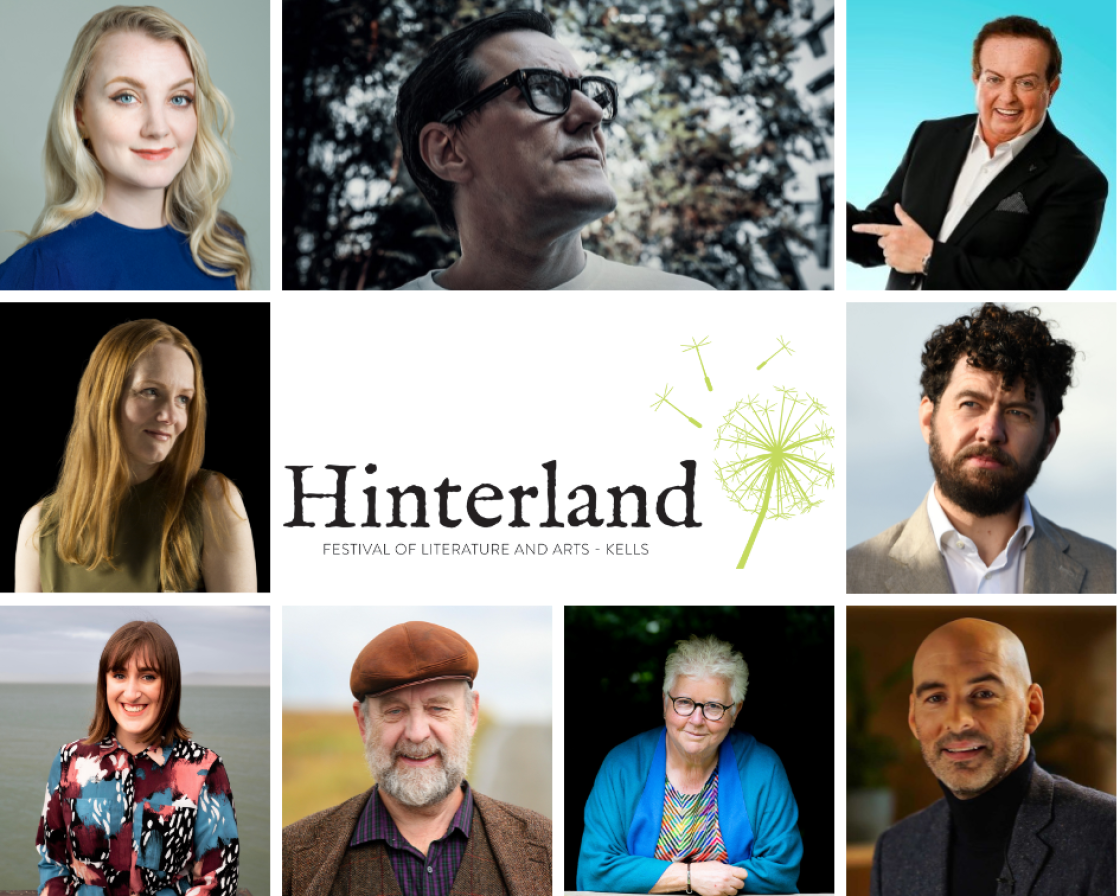 Now in its 10th year, The Hinterland festival is an annual multi-disciplinary arts festival based in the spiritual home of the Book of Kells. This year's festival promises an illuminating journey of debate, discussion, reflection, and imagination – on the world as it is, and how it might be. 
The Hinterland festival began life as the Hay/Kells Festival in 2013, in collaboration with the Hay (Wales) Literary Festival. In 2017 they evolved into Hinterland and have now run numerous events under this name. Since 2013, guests have included all the leading Irish fiction writers (Colm Tóibín, Sebastian Barry, Roddy Doyle, Anne Enright, Joseph O'Connor, John Boyne, Liz Nugent) and several major UK writers and artists (Germaine Greer, Jung Chang, Jeremy Paxman, Brian Eno, Ben Okri, Hanif Kureishi, Jeannette Winterson, Louis de Bernières). The festival brings a buzz and energy to the town like no other- and there are over 60 events this year! This year's Hinterland Festival runs from 23rd to 26th June.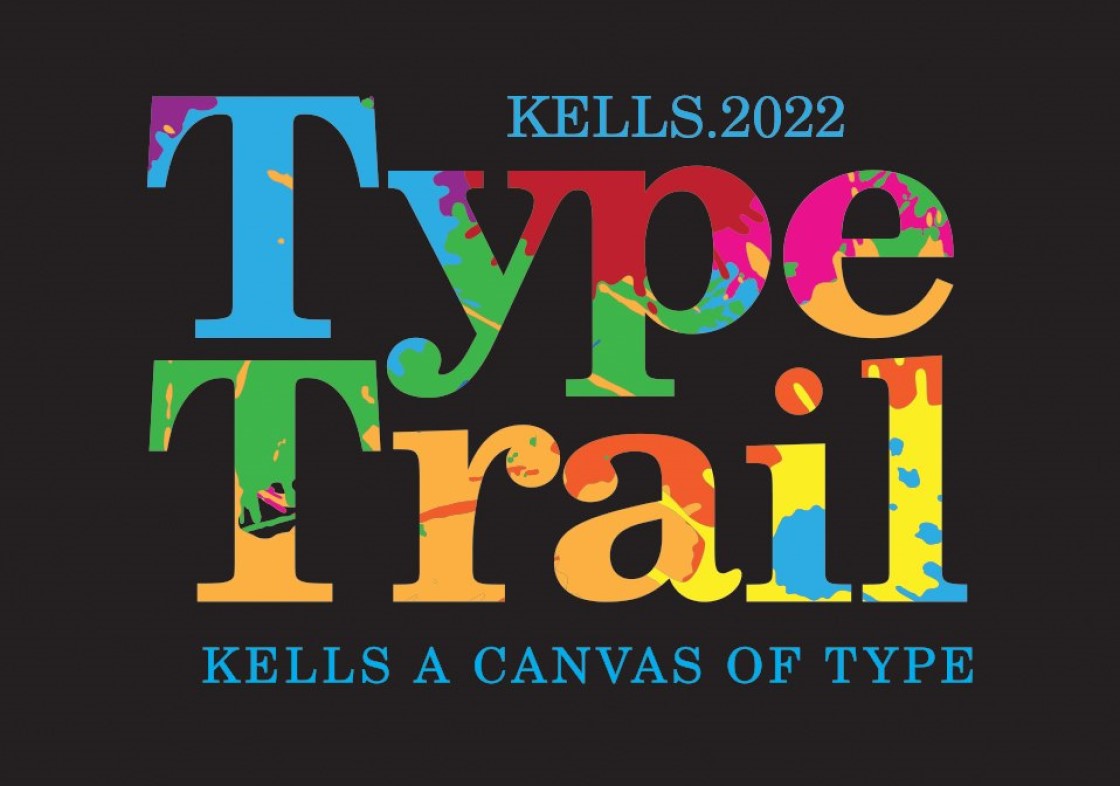 The Kells TypeTrial has presented a rich tapestry of multi-disciplinary arts from within the community and beyond for over 12 years. Their mission, to promote Kells and showcase emerging and established, local and visiting artists, while fostering awareness, appreciation of, and community participation in the use of type as an art form. Each year one word is translated into a variety of languages reflecting the diversity of the community in Kells with the aim of providing a means to bring individuals and groups together. This year's word is 'now'.
Artist & founder Mark Smith & his creative team use the streets of Kells as their canvas. This takes the form of up to 30 indoor and outdoor art installations which form a walking trail around the town. Mostly temporary in nature, each year one piece is chosen as a TypeTrail legacy piece with the long-term objective of a permanent TypeTrail presence in the town.  A great way to get to know the town on your next visit. This year's Kells TypeTrail launches on Thursday, 21st June, at 7pm in the Church of Ireland, Kells.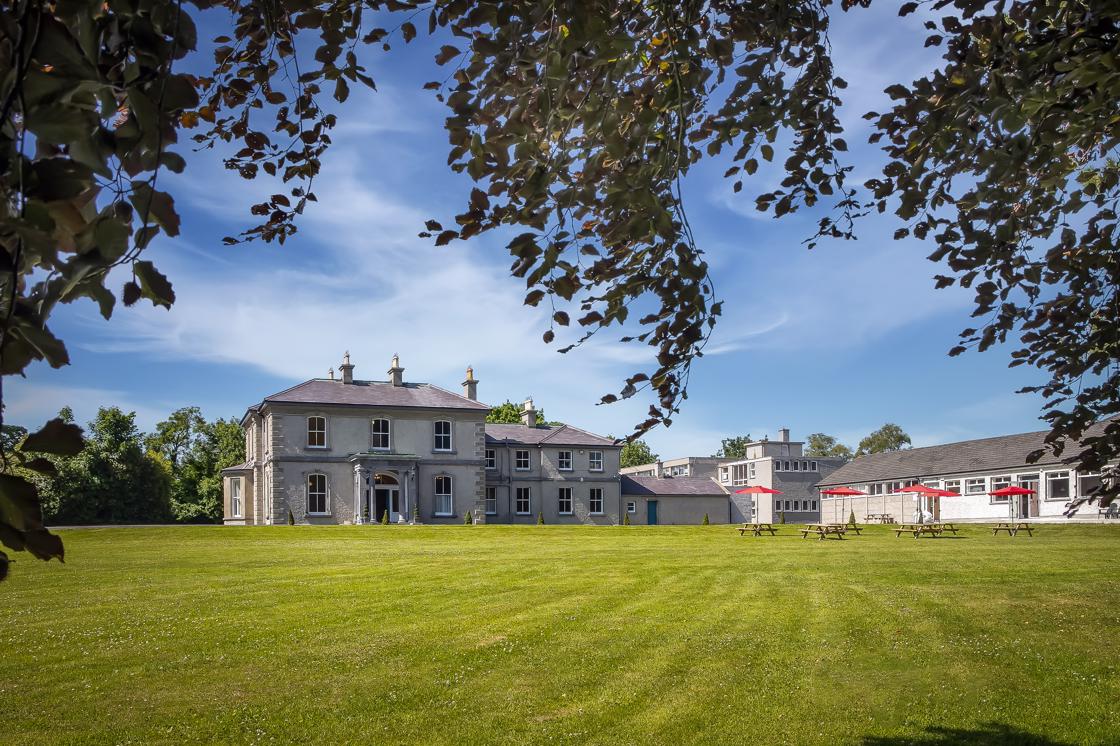 The Boyne Valley is packed with amazing local producers, artisan bakers, distilleries and more. Kells is just on of the towns that showcases our rich foodie landscape well. Enjoy breakfast in Eureka House- an old secondary school in the town. Tuck into local fare at the beautiful Bective restaurant. Discover the ultimate in low food miles at the Vanilla Pod restaurant or the Keltic bar at the Headfort Arms hotel or spend an afternoon at the Park Rí destination stop and food court. 
Many visitors are known to visit this pretty town for the food alone! 

Kells Courthouse, Tourism and Cultural Hub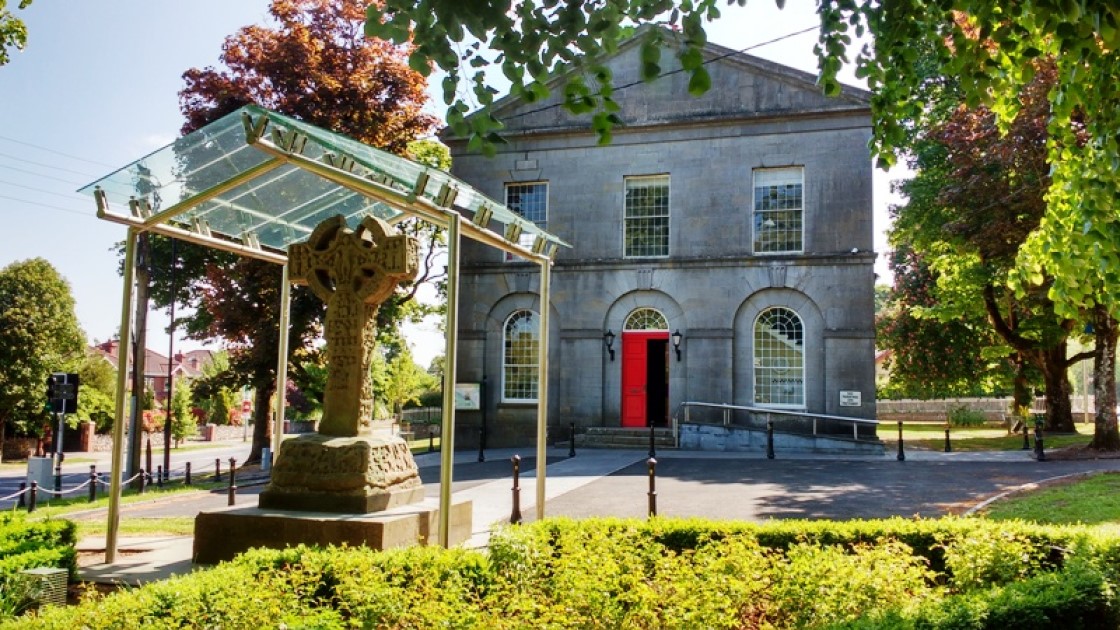 Your first stop when visiting Kells should be Kells Courthouse Tourism and Cultural Hub. Libby is a fountain of knowledge and can tell you all about the amazing places to visit and things to do in the area. 
Once a courthouse and then a local library, the building now holds impressive Interactive multimedia touch screens, with video to engage and inspire visitors to the exhibition to explore Kells and the surrounding Boyne Valley. A facsimile copy of the Book of Kells, a replica of the Kells Crozier (an elaborately decorated staff that was a symbol of the office of a bishop or abbot), and the Kells town model are all on view.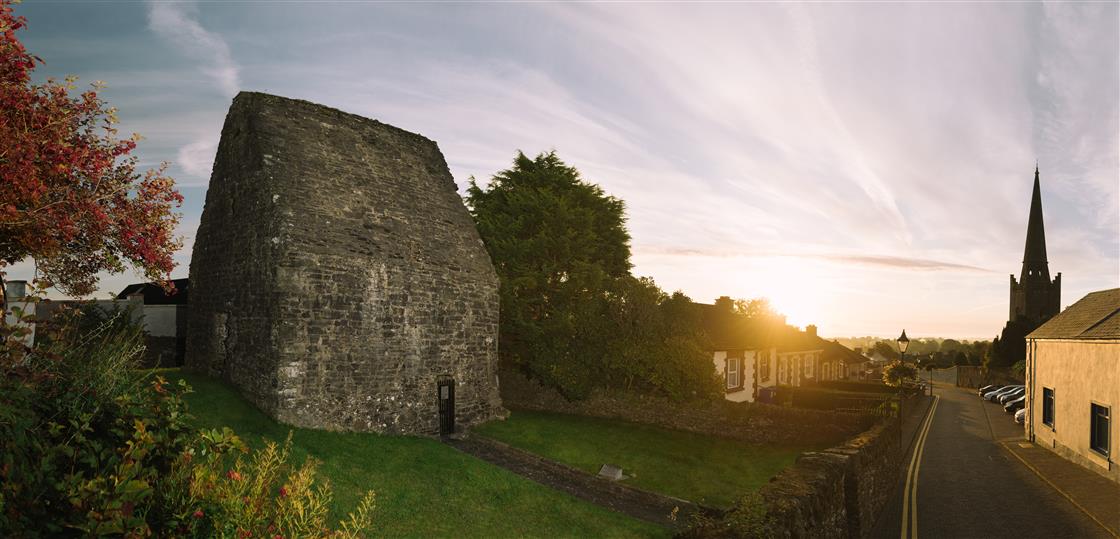 Whether you are a historian looking for a holiday filled with wonder, a family looking for something different or a couple wanting to explore new trails, Kells monastic sites will always impress. Discover 'Kells` round tower, the high crosses, St Colmcille's house and more.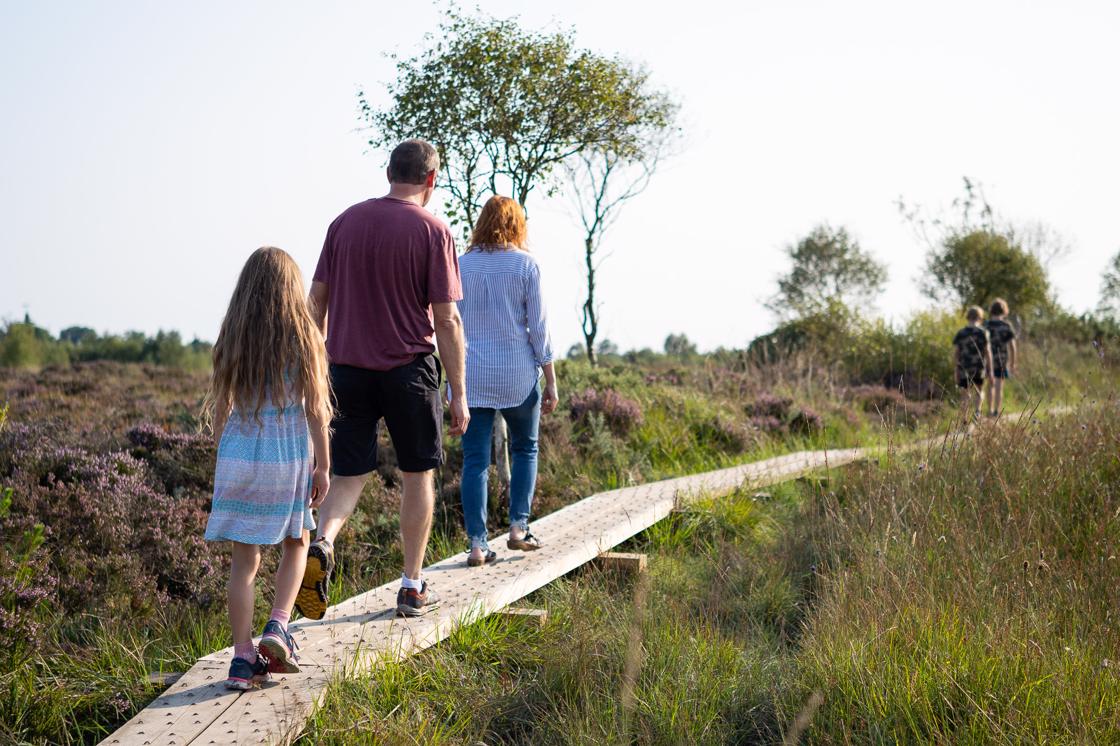 If you are looking for a walking holiday in Ireland then Kells is the perfect destination. As well as being situated close to some of our beautiful Greenways, there are also plenty of walks to take around the town. Kells historic trail features 12 points of interest with most of them accessible by foot. With a direct link to the past all around, spending an hour or more exploring the landmarks of this unique town is a wonderfully inspiring way to reach back over the centuries.
Kells Walkabout Tours is made up of volunteers that will take you on walking tour of their town. From the early medieval monastic site to the Georgian quarter, the volunteers will share with you the local stories and hidden gems of Kells.

 
If you have ever travelled on the M3 towards Cavan then you would have spotted Irelands only inland lighthouse. The hill was known as Mullach Aiti, which graduates to Mulloyde and to the present-day Lloyd. The hillfort guarded the approaches from the Kingdom of Bréifne (Cavan) to the ancient Kingdom of Midhe (Meath). From the hill there are magnificent views of the surrounding countryside as far as the Mourne Mountains in County Down on a clear day.
On visiting the Spire - one can also take the Ringfort and Blackwater River Looped Walk, or enjoy the playground beside the carpark known as the people's park. (Note: the inside of the tower is currently not accessible)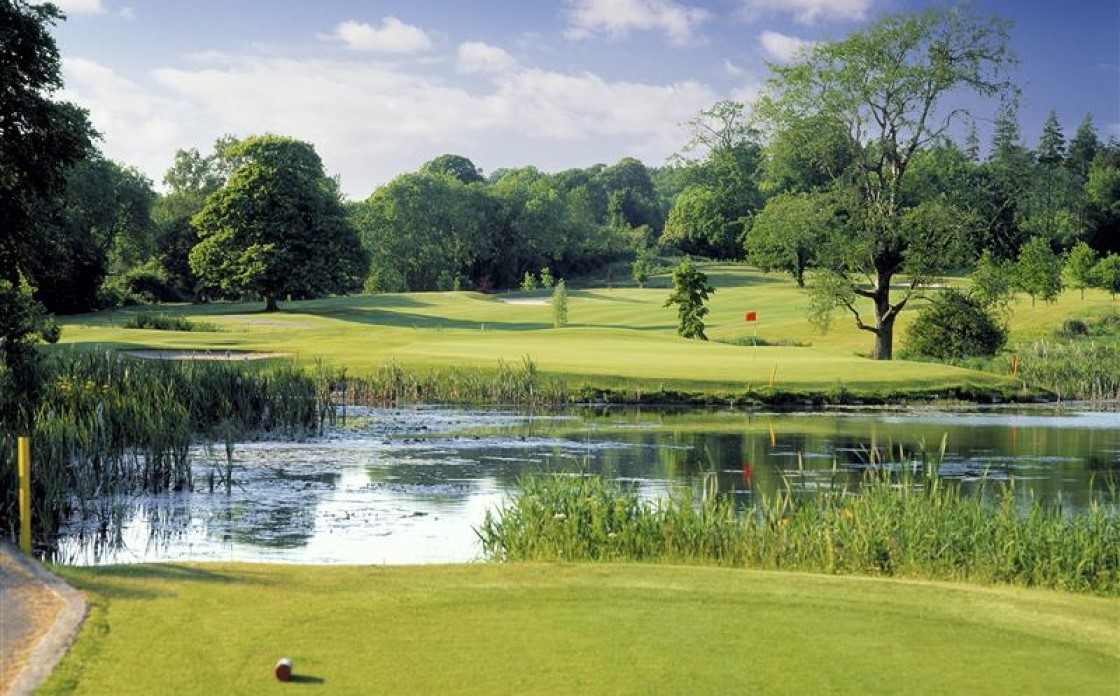 Kells is home to one of Irelands oldest and most prestigious golf clubs. Established in 1928, Headfort Golf Club is one of the finest parkland complexes in the Country. Boasting 36 holes, both courses have stunning mature trees which enhance this unique landscape.
This course is a golfers paradise and Headfort House, built in 1780, provides a stunning backdrop to both courses.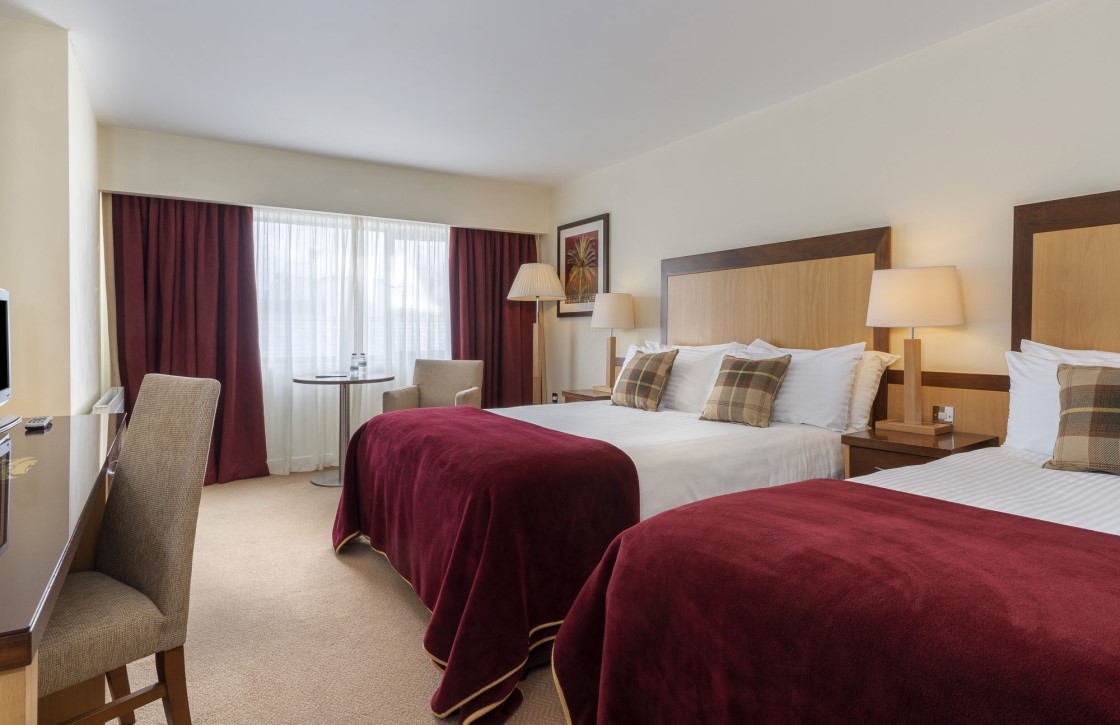 No doubt you will need somewhere to rest your head when visiting this beautiful town. As well as pretty B&B's on the outskirts of the town, The Headfort arms Hotel and Tom Blake House are fantastic options in the town itself.
The Headfort Arms Hotel has been operating in the hands of the Duff Family for 50 years. The hotel offers a great array of packages as well as 45 four-star standard bedrooms, banqueting facilities for up to 400 guests and a long tradition of hosting the perfect Wedding Day, milestone celebrations and many other family events.
Tom Blake House B&B is housed in a 130-year-old historic house in the town. combines the warmth and hospitality of a bed and breakfast within the luxurious interiors of a boutique hotel. The team here elevate your traditional B&B experience by offering beautiful rooms, highly personalised service, one of Ireland's best breakfasts and many more pleasant surprises. Prepare to feel right at home.
A food festival to rival all food festivals. And its home is right here in Kells. The Festival offers visitors oodles of fantastic events to attend over the 3 days including cookery demos, food & drink tastings, farm tours, producer visits, farmer's markets, panel discussions, kids workshops, long table suppers, poetry readings & more featuring award winning chefs, bestselling cookery cook authors, culinary experts, food writers & thought leaders in sustainability and agriculture. Save the date for Samhain 2022- 4th-6th November. 

Kells is the perfect destination any time of the year. Plan that long weekend or week long adventure, make some memories and we know you will return time and time again. For more ideas see our Memorable Experiences in Kells 1-2-day itinerary.
To keep up to date with all our news and special offers just sign up to our newsletter here.  
Featured Image