Since launching in 2021, the Royal Canal Greenway has welcomed many visitors to enjoy the 130km of off road trail in Counties Kildare, Meath, Westmeath and Longford. 22km of the trail is right here in the Boyne Valley with access points at Enfield, Longwood and the Hill of Down. 
The Royal Canal Greenway invites visitors to 'Make a Connection' this winter with green and blue spaces to help reduce stress and get active in the New Year! Waterways Ireland has launched this new winter "Make a Connection" campaign to encourage people to go green and blue this winter and enjoy connecting with the outdoor spaces of the Royal Canal Greenway in a bid to reduce stress and boost overall wellbeing in the winter months. 
 
Studies show that simply spending time in nature may be one of the best — and most accessible (and cost-effective!) — ways to boost your mental health and reduce your stress, quickly. And as a double boost to wellbeing, some studies have also found that being around water has similar positive benefits. The blend of both blue and green space, such as that the Royal Canal Greenway offers, may help ease anxiety, and relieves stress, according to a team at King's College London.

Discover winter's natural beauty 

The Royal Canal Greenway travels from cosmopolitan Maynooth, through Enfield and Mullingar to charming Cloondara in Longford. A mostly flat trail, the Royal Canal Greenway is steeped in history and was once the domain of placid barge horses. Today it has become the realm of walkers, runners and cyclists of all ages and stages. 
Many people find that packing a lunch and a taking a ramble along the flat path, passing through picturesque waterside villages is a great way to enjoy the Royal Canal Greenway.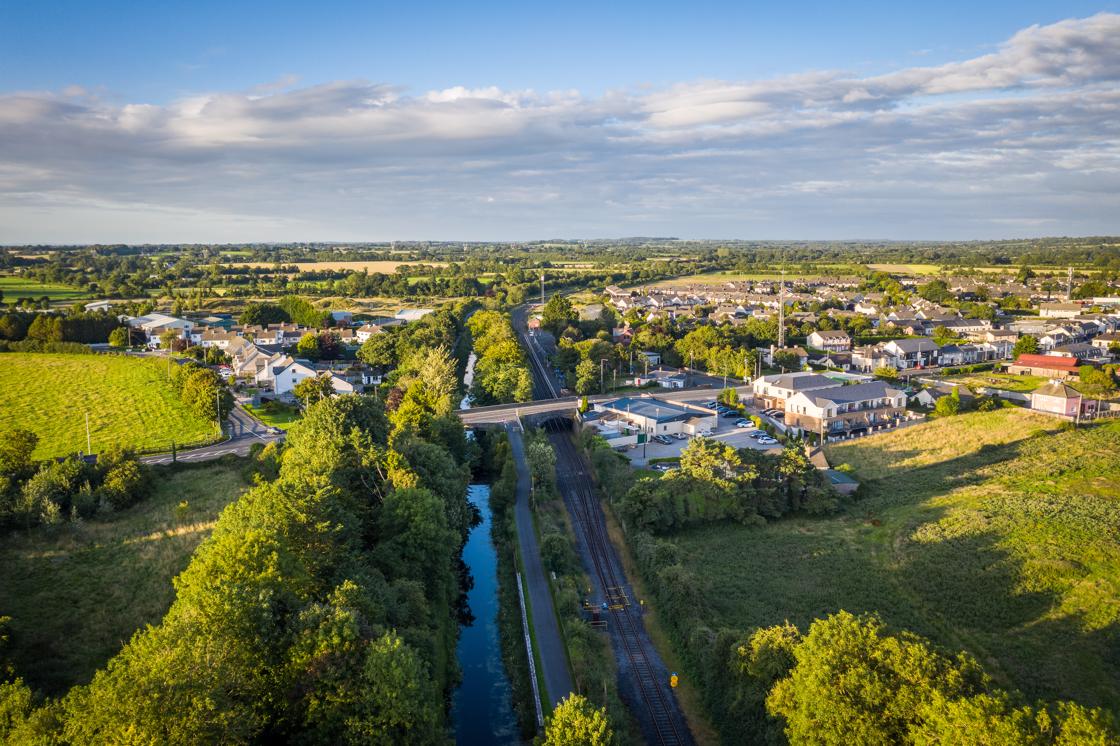 In Enfield, industrial heritage is showcased in the fine old Midland Great Western Railway buildings.  The railway station, warehouses, old railway signal boxes and towers are still in use today. Discover the magical Enfield Fairy Trail during your visit.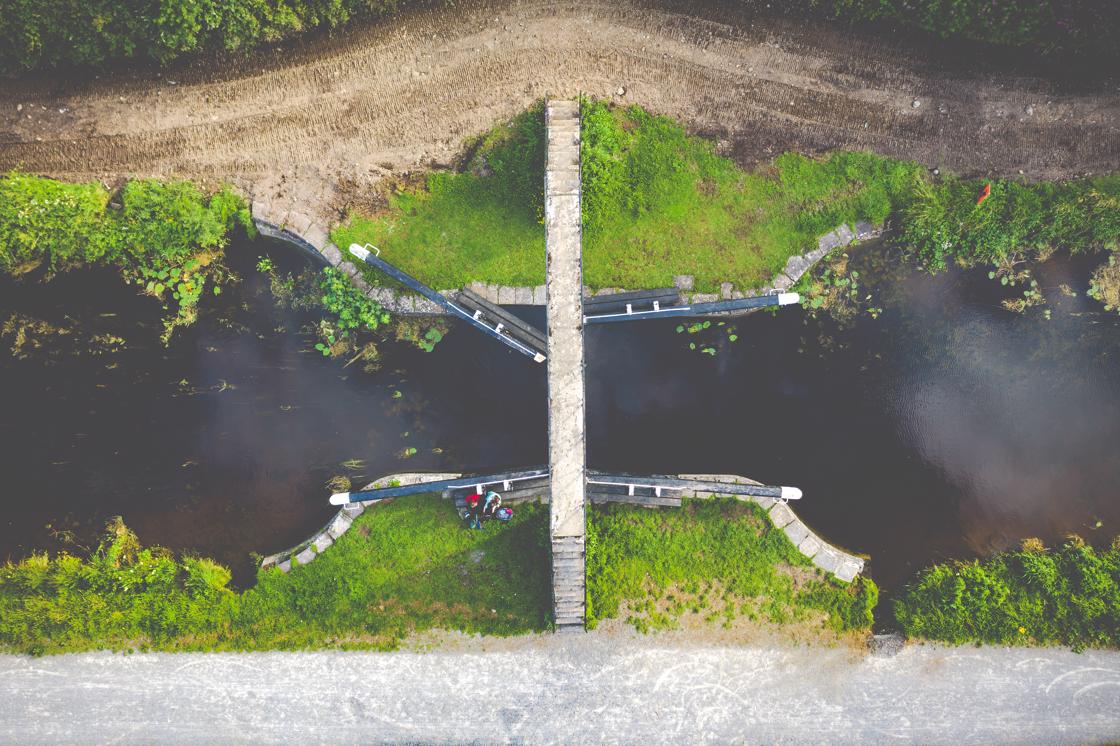 Further along the trail, after passing Furey's bar in Moyvalley, you will come across the historic Ribbontail Footbridge. This was built for mass‐goers to cross the canal on their way to the church in Longwood. At Longwood Harbour the Ribbontail Paddlers Club use a restored lock keeper's cottage as a clubhouse.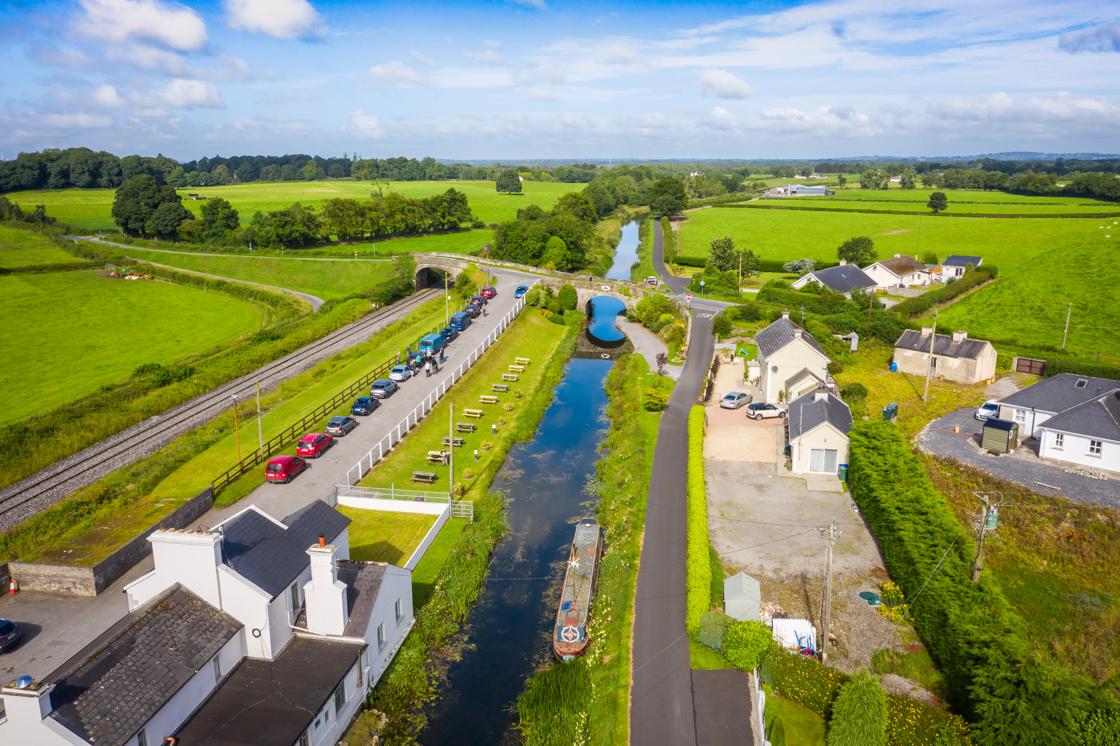 Once you reach the Hill of Down you will find a pub, shop and post office situated right on the canal. This is ideally placed for weary walkers or cyclists who are seeking refreshments. You will also notice the bronze shoe sculpture which marks the National Famine Way. 

Enjoy active experiences 
Whilst the winter months can make it more difficult to get outside, there are still a wide variety of outdoor activities that can get you moving on the Royal Canal Greenway, for all ages. There are also a number of fitness events scheduled to take place on or near the Royal Canal Greenway in the new year. 

Stay and unwind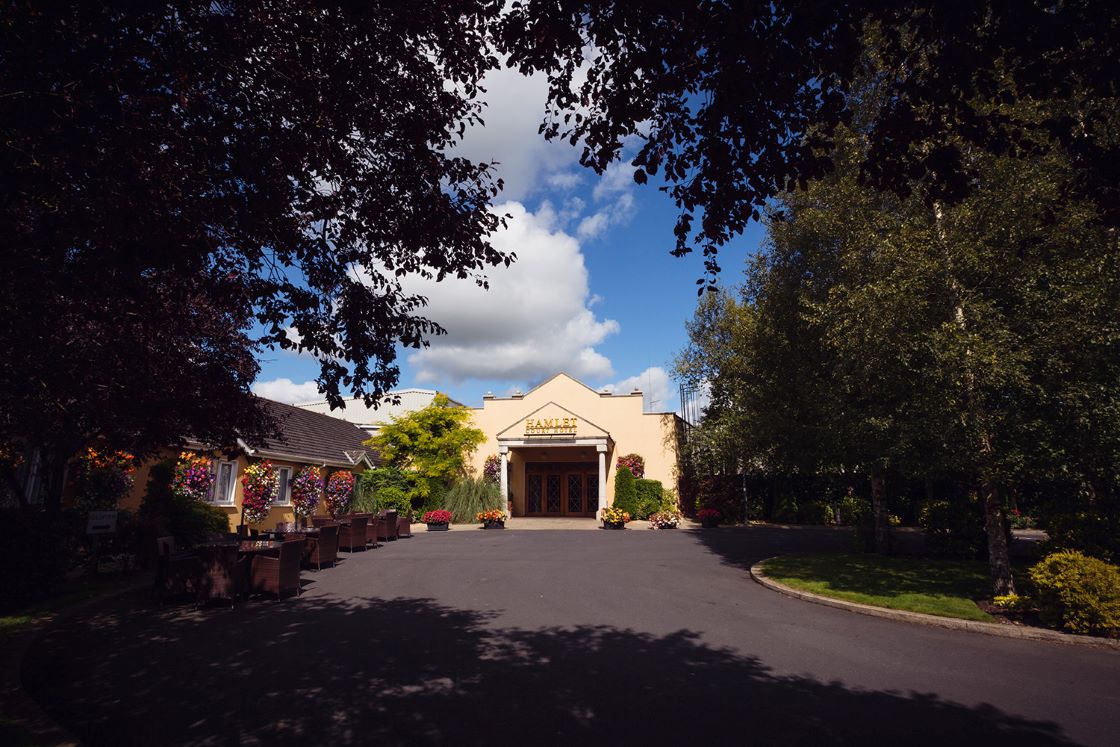 The Royal Canal Greenway, is also home to many hotels, guest houses and B&Bs. The location of these allows enjoyment of the path at a pace that suits all age-groups and abilities. As the trail passes through County Meath, you will find plenty of places to stay overnight and relax. Many are offering special winter discounts so you can enjoy a staycation at an affordable price.  Visit The Hamlet Court Hotel in Enfield where the O'Neill family are renowned for a warm welcome and personal service. For a list of their special offers just visit our website here.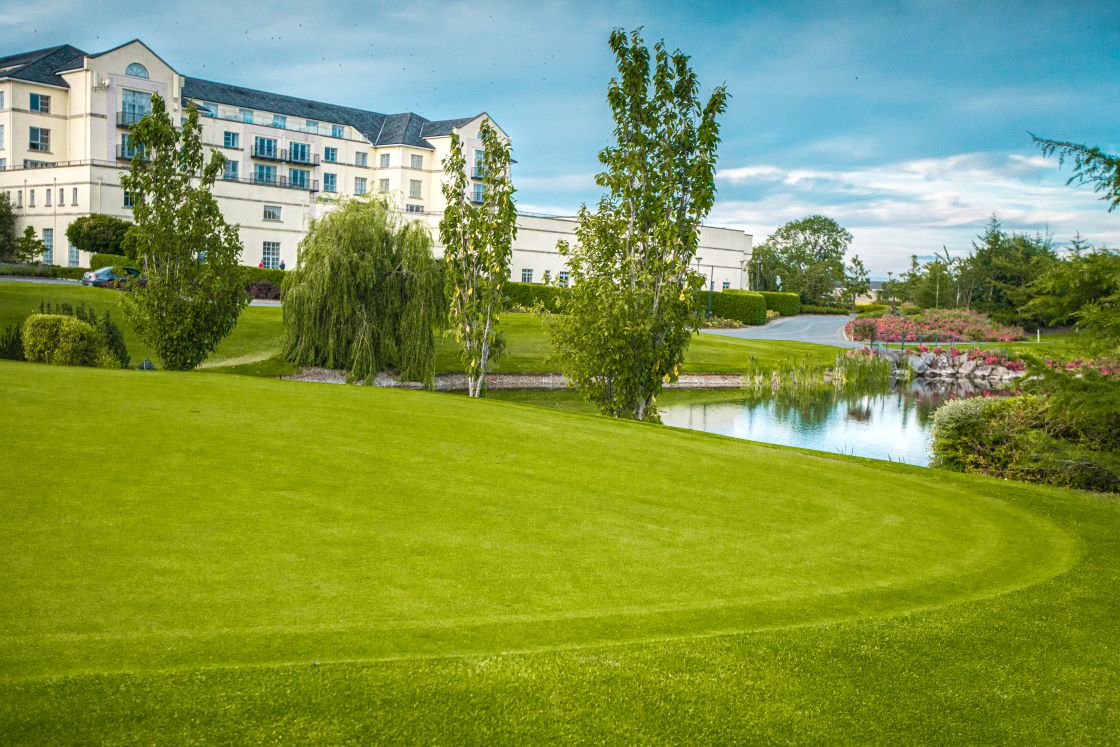 Knightsbrook Hotel and Golf Resort is situated in Trim, just a 13-minute drive from the access point at Longwood Harbour. Their multi award-winning resort not only offers superb accommodation and unparalleled scenery but also boasts an 18-hole championship golf course designed by the late former Ryder Cup Legend Christy O'Connor Jnr. Relax in their Spa during your trip and explore the heritage town of Trim before making your way back to the Greenway. To find out more about their special offers, visit our website here.

The Castle Arch Hotel is also based in Trim and offers a warm and inviting home away from home during your trip on the Royal Canal Greenway. Famous for their carvery lunch as well as their comfortable bedrooms, the Castle Arch has a number of special offers for 2023 which you can learn about here.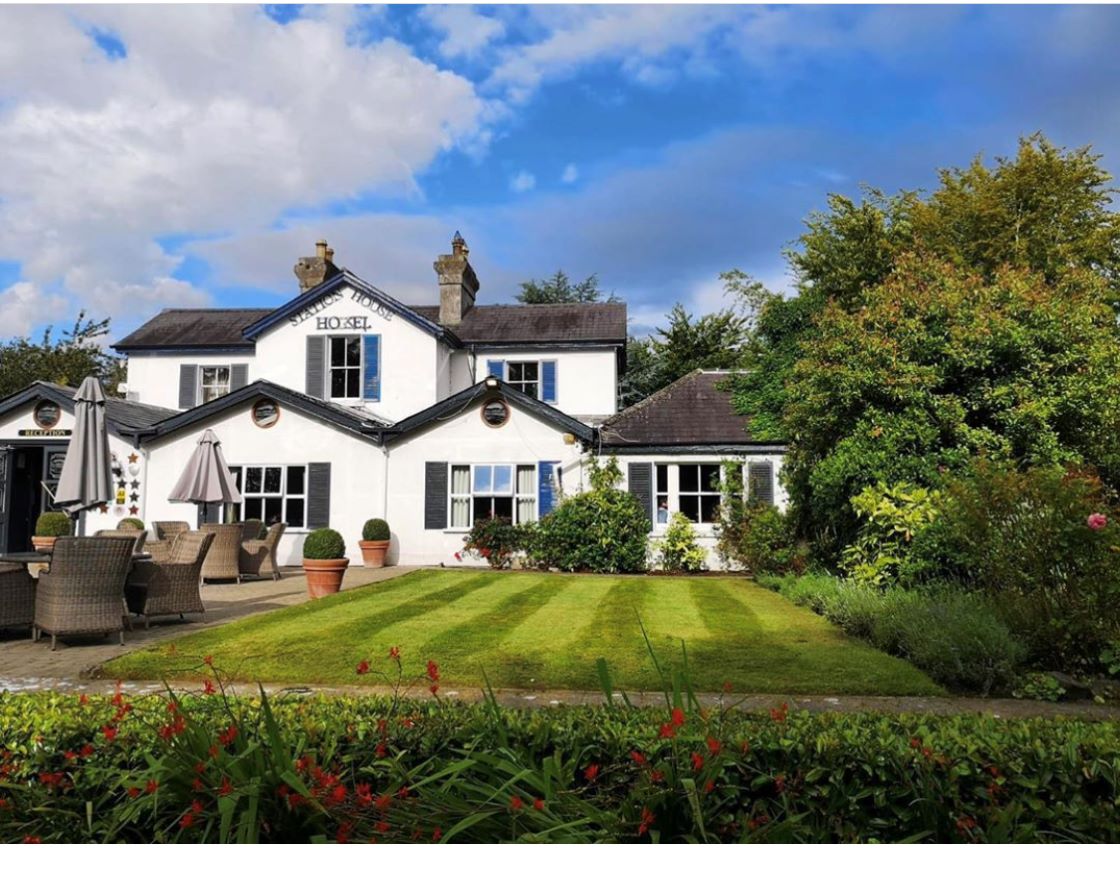 The Station House Hotel in Kilmessan is set on 12 acres of manicured gardens and woodland. The perfect escape after a long day walking or cycling. This award-winning, cosy, country house hotel has been run by the Slattery family for over 35 years. Their "Bike The Boyne" package is perfect for cycling enthusiasts! 
There are plenty of Greenways to explore in the Boyne Valley this winter but if you haven't already visited- make sure to get the Royal Canal Greenway on your bucket list. Keep calm and stay healthy this winter by booking an active staycation along the Royal Canal Greenway in the Boyne Valley!
To keep up to date with all our news and special offers just sign up to our newsletter here.  
 
Featured Image