National Heritage Week, an initiative by the Heritage Council, celebrates all things heritage. It brings together communities, families, organisations, cultural institutions, academics, and enthusiasts, to build awareness about the value of heritage and support its conservation. This year, Heritage Week is celebrating the full return of in-person events as well as continuing with digital heritage projects which attracted so many new people over the last two years. Here are our top unmissable events happening around the Boyne Valley this year. 

Battle of the Boyne Visitor Centre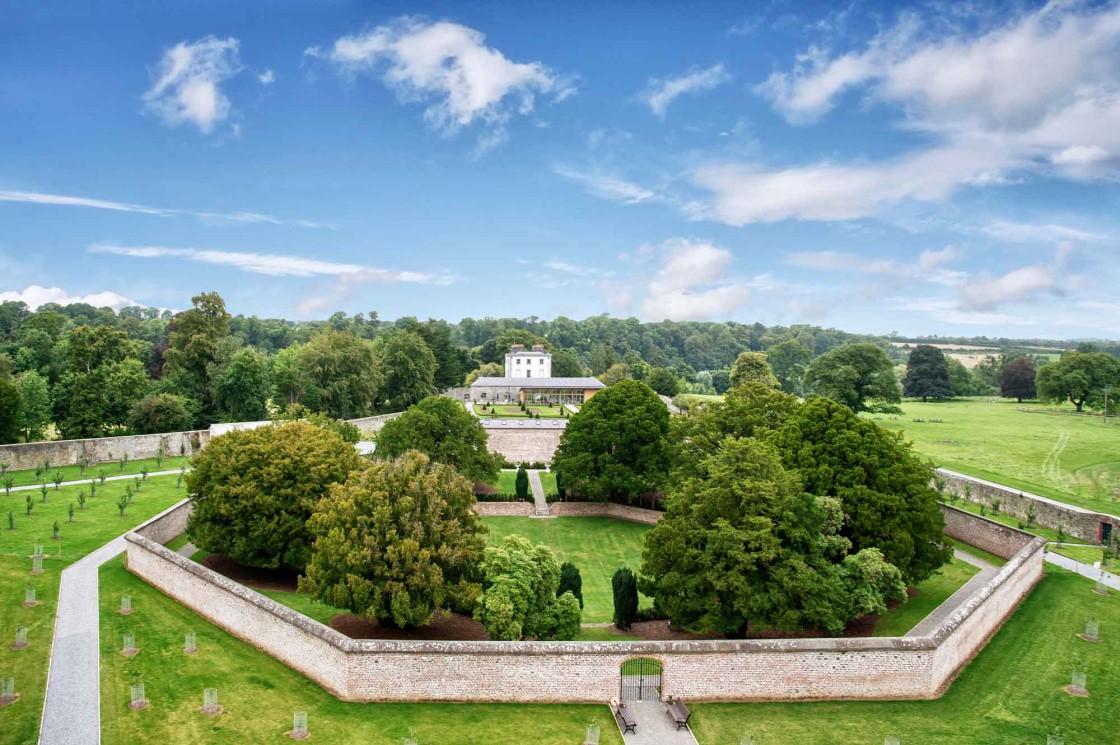 17th Century Living Hstory
Step back to life in the 17th Century and meet the Musketeer, Barber Surgeon, Pay Master and Coin Maker in the stable yard of the Battle of the Boyne exhibition. 21 August, 11am - 5pm
An Og(h)am Workshop with Dr Nora White
Dr Nora White introduces Og(h)am. She will tell you about the history and origins of Og(h)am as well as how important trees were. You can even try writing your name in Og(h)am. 18 August, 2pm - 4pm
Grassland and Meadow Field Day
Join National Parks and Wildlife Service Ecologists, Maria Long (Grassland Ecologist) and Maurice Eakin (Senior Ecologist) for a field day of identifying grasses and wildflowers on the Oldbridge Estate. Talk and walk 10am – 1pm
Battle Site Walk
Put on your walking shoes and join us on Saturday, 20th August at 2pm for a guided walk through the famous Battle of the Boyne 1690 site. Learn all about the kings and armies involved in the largest battle in Irish history. Starting Point - Front of Oldbridge House. Wear suitable footwear for uneven terrain. 20th August from 2pm to 3pm
Biodiversity Bingo
Biodiversity Bingo is a fun guided interactive walk on the Oldbridge Estate. Families can explore and discover all the treasures that nature has to offer. Family activity to be shared and enjoyed. 13th of August from 2pm to 3pm.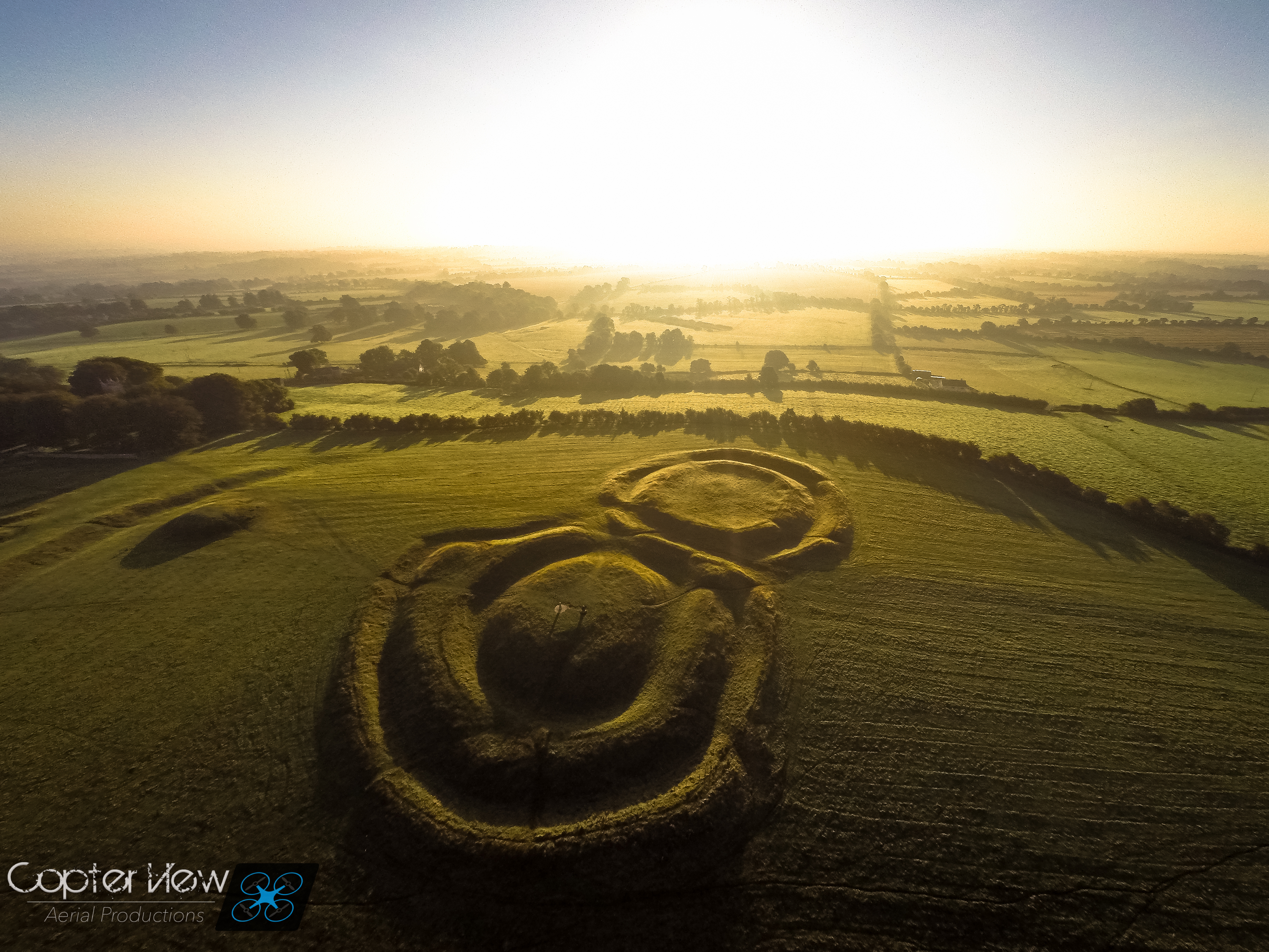 Ancient Music Ireland brings Archaeology to Life on the Hill of Tara
This delightful exhibition with intermittent upbeat performances by Simon and Maria O'Dwyer of Ancient Music Ireland, brings the audience on a journey through the ages using musical instruments. 14th of August 2-4pm
Hill of Tara Wild Child Challenge
Led by Paul O'Donnell, this hands-on session is suitable for children from 5 to 13 years of age. Children will explore the biodiversity on the Hill of Tara through orienteering, sketching and an introduction to mammals. 20th August 2.30pm to 4pm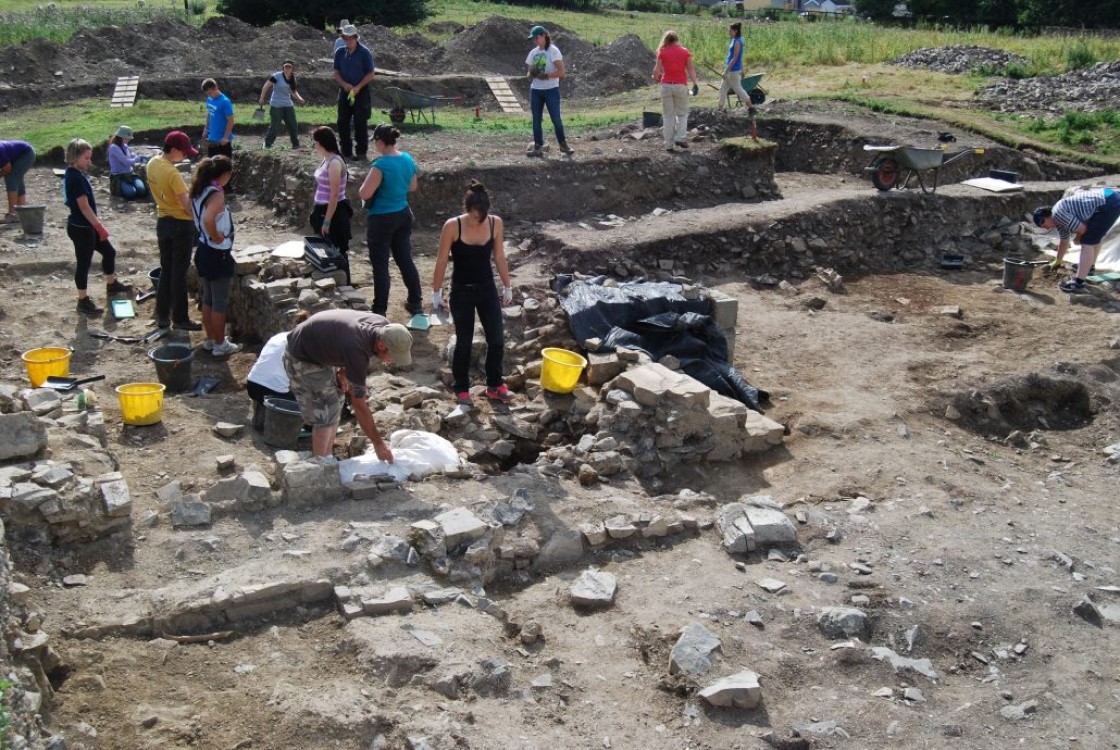 Blackfriary Community Dig, Trim
Blackfriary Archaeology Field School are running a community dig on August 18th and August 19th 2022. Volunteers can sign up by emailing info@bafs.ie. We will be excavating the medieval buildings and gardens of the Black Friary in Trim, County Meath.
Medieval Family Day
Blackfriary Archaeology Field School are hosting a Medieval Family day on Wednesday, August 17th from 3pm - 6pm. Activities include our popular 'Kids Dig', tours of the medieval excavations and artefacts show and tell.
Hiding in Plain Sight - the Town Walls of Trim
Take a walk along the Walls of the Medieval Town of Trim with Finola O'Carroll. Dress for the weather. This walk is always an enjoyable way to spend an afternoon. 16th of August- 3pm to 4.30pm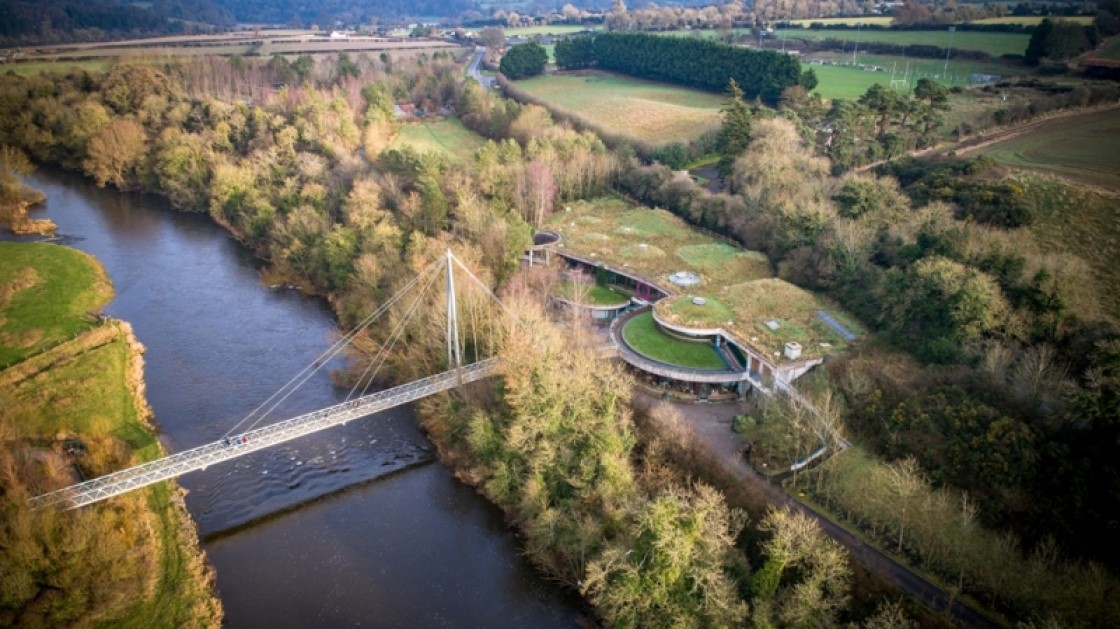 Bringing Neolithic Ireland to Life
Step into the Stone Age with Explore Archaeology and discover Meath's prehistoric past. Immerse yourself in the prehistoric technologies used in the daily lives of the monument builders of Brú na Bóinne. A perfect event for all budding archaeologists. 13th of August from 12pm to 4pm
How to Photograph a Monument - Photography Workshop with Con Brogan
Pick up some tips from the former Senior Photographer with the National Monuments Service. 17th of August- 10.30am to 1pm
Meet a Nalbinder! A Demonstration and talk about the History Of Nalbinding (Needle Binding)
When knitting and crochet were unknown, people used another very old and effective method for making warm socks, mittens and hats: Nalbinding.
Nalbinding is a way of creating a stretchy textile using short lengths of yarn and a single-eyed bone or wooden needle. This is a great event for all those who are interested in wool craft. 14th of August 2pm to 4pm.

Trim Castle
Buvinda Singers - Meath County Council Workplace Choir
Enjoy this free recital of music and poetry from this wonderful choral group. With special guests on the day, this promises to be an event to remember. Come early as space in the Keep is limited. 21st of August 3pm to 4pm
Medieval Armoury at Trim Castle
Danny Denman will give a talk and exhibit a display of Medieval Armoury. You can have an up-close and personal experience with weapons, clothing, and armour. Feel free to ask any questions! Always an enjoyable experience. 14th and 21st of August.

Discover the Medieval Walled town of Trim
Meath County Council and the Irish Walled Towns Network are delighted to host a family event on the Medieval Town Walls of Trim on Monday, August 15th at Trim Tourist Office. This event aims to engage people, young and old, in the remains of the medieval walls which survive to present. 15th of August from 3-5pm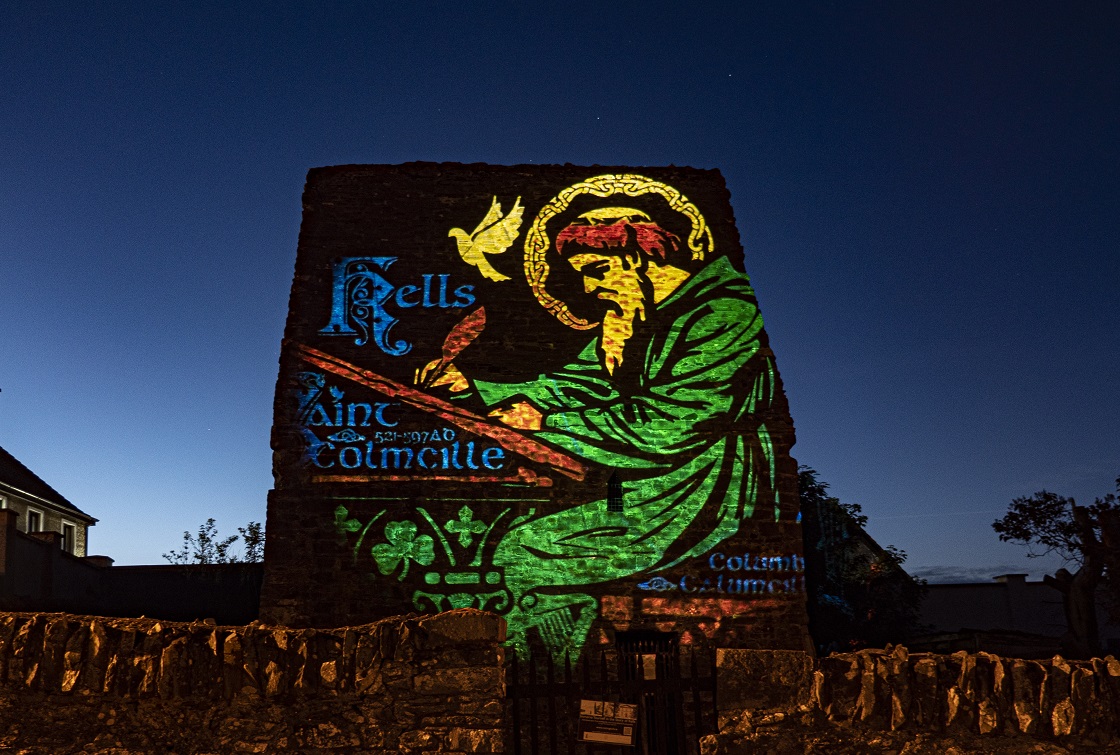 Following the success of the award winning 2021 event (National Heritage Newcomer Award) the Colmcille 1500 Kells committee will once again bring the story of St. Colmcille into life and glorious colour during Heritage Week 2022. 13th to the 21st of August from 9pm to 10pm.

Columban Way/Turas Columbanus walk in Dalgan Woods Navan
A Turas Columbanus/Columban Way guided walk through the Dalgan woodlands on Saturday, 13th August. Meet in the Dalgan visitor's car park at 10.00 am.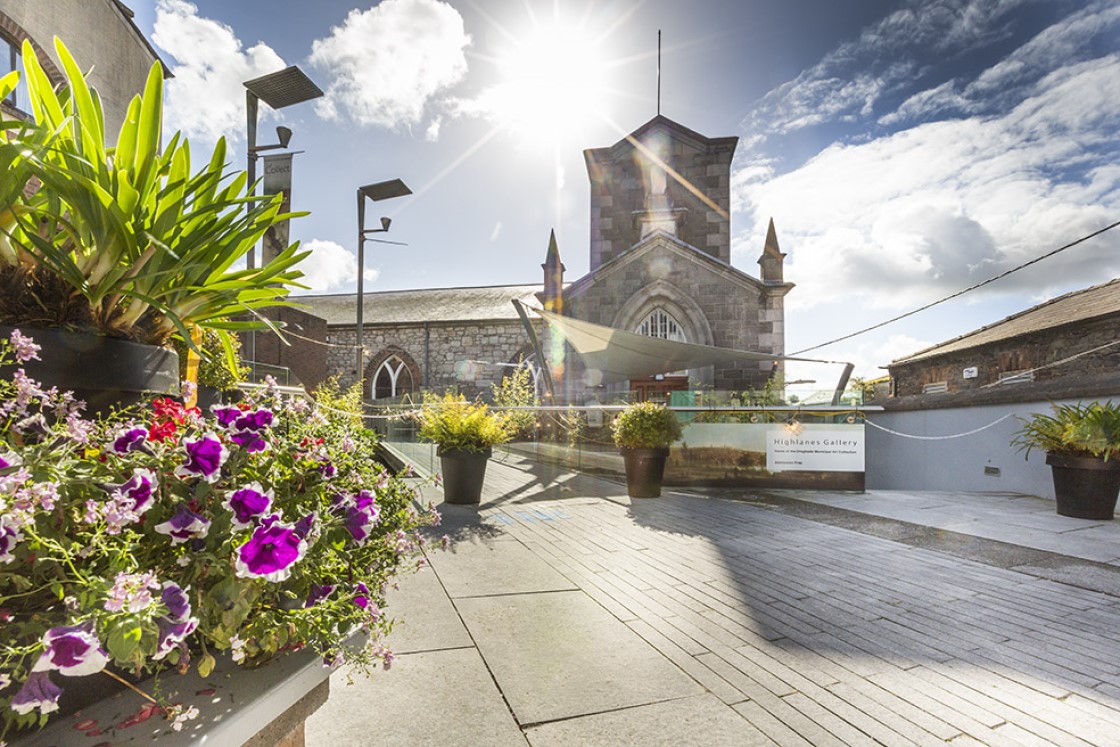 Earth Mandala Workshop with Breda Marron
Visual artist Breda Marron leads a session where you can reflect and appreciate the abundance of colour patterns and symbols within nature, during the full bloom of Summer. 17th of August- 7.30pm to 9pm
Hidden in Green - Reading from Roger Hudson
Drogheda-known writer and poet Roger Hudson gives a first reading from his latest collection of poems presented within our current collection exhibition, A Collection of Conversations. 17th of August- 11am to 12pm
In the Footsteps of Nano Reid - Walking Tour with Brendan Matthew
Explore more about Drogheda artist Nano Reid and her life as you traverse some of the streets and lanes and the most beautiful rural settings of the old market town of Drogheda, reflecting on the sights and sounds that inspired much of the artist's greatest work with community historian Brendan Matthews. 20th August 1pm to 2pm
Touch Texture Rubbings - Exploring Inside & Out
This morning session for children, with artist & facilitator Julie Duhy, begins by looking at the current exhibition S P E L L O F T H E W O O D by Liliane Tomasko, full of colour and vigour. 20th of August- 11.30am to 1pm
Girley Bog
Exploring water, the blood of the bog and peatland biodiversity at Girley Bog
Join IPCC for this walk and talk event on the 14th August from 2-4pm to explore the wildlife that call Girley Bog home, learn about how the site is managed and observe a demonstration of how the IPCC monitor the water table. We will also have a fun engaging frog search for the younger attendees. This is a family friendly event and all are welcome. 14th of August from 2-4pm

 
Get hands on with Heritage at CairnT
Step into the Stone Age with Explore Archaeology and discover Meath's prehistoric past. Through ancient craft demonstrations and a hands-on archaeology workshop, Explore Archaeology will bring Neolithic Ireland to life. This workshop is open to all ages and levels of interest! 14th of August- 2-4pm
The Loughcrew Tattoo
Get a realistic temporary tattoo incorporating Neolithic designs.
Safe, non-toxic and pain free. Come early as you may have to queue for a tattoo! 21st of August 2-4pm. 

Teltown House
Heritage Week Open Day - Martry Mill and Teltown House
The Miller's Tale, by James Tallon of Martry Mill, will open his doors for a tour & talk on the history of our 300-year-old mill, followed by tea/coffee, bread tasting, a brown bread baking demonstration with Gerry Meade and then on to Teltown House for Afternoon Tea in Cafe Tailtiú, situated in the courtyard, and storytelling by local Celtic Goddess Tlachtga performed by actress Fiona Dalton. 14th of August- 2-5pm

Moynalty Steam Threshing Festival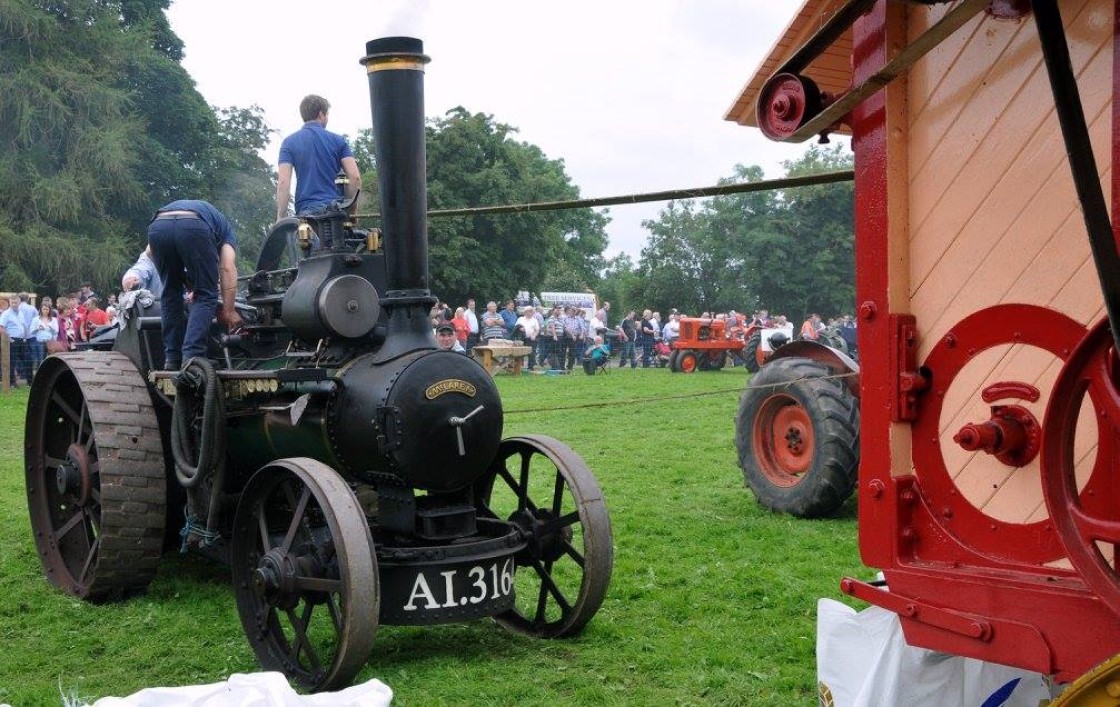 The picturesque town of Moynalty, Co Meath will once again be filled by the sounds and sights of a bygone era as the 47th Moynalty Steam Threshing Festival gets underway. On the day the stage will be set by the Steam Threshing Committee where displays of vanishing work practices and food production can be seen along-side craft making and vintage displays. 14th of August- 9am to 7.30pm
Moynalty Steam Threshing Museum Open Day
A special Open Day of the Moynalty Steam Threshing Museum will take place this Heritage Week. It's a major opportunity to see first hand the amazing collections of old engines, tractors, antiquities, vintage machinery and metalwork, household items, historical documents and curios. 21st of August from 11am to 4pm.

Open Day at Boyne Currach Heritage Centre
Come to see traditional river currachs of the River Boyne. Learn about the tradition of currach making and see the amazing display of our leather currachs - including a Neolithic Currach, Bovinda. All welcome! 21st of August 11am to 4.30pm.

 
Old Mellifont Abbey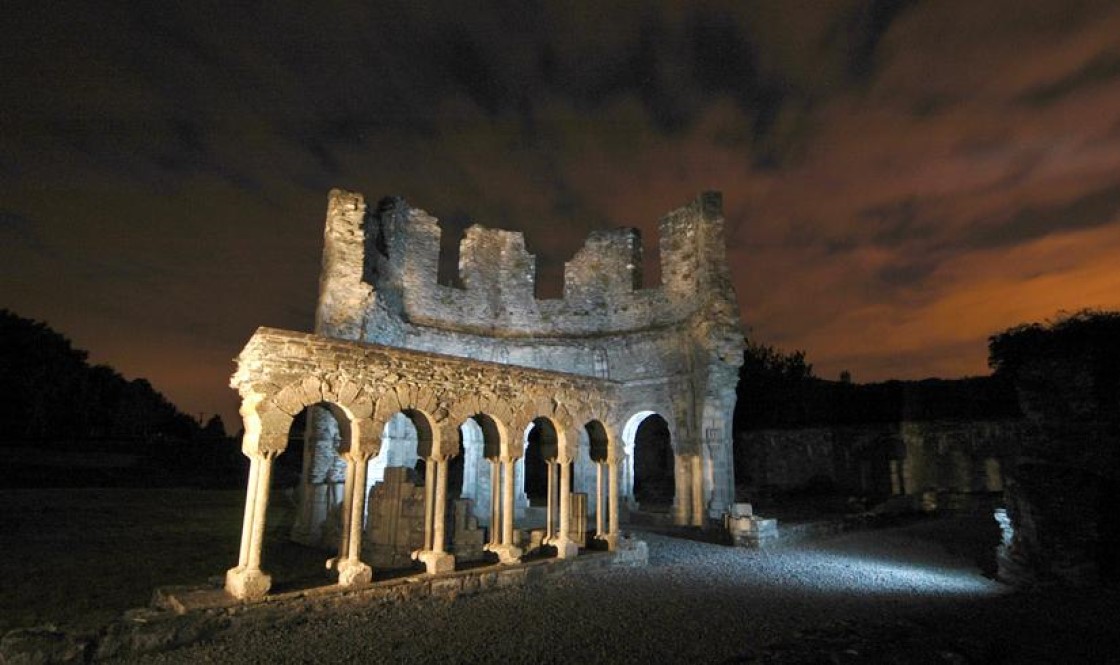 Paint your own Medieval Tile
Join us at Old Mellifont Abbey and paint a copy of the beautiful tiles found in the excavations. This event is always very popular and places at the painting tables are limited. When your tile has dried, you can take it with you and place it in your home or garden. 14th and 21st of August.
Learn about Bees at the Font of Honey
What better place to find out about Bees and Honey than at Fons Mellis. The name of our beautiful abbey is the Font of Honey and for the Medieval Monks the Bee was so important for honey, to make Mead and for their beeswax candles. Paddy from BeeWise will be in our lovely Chapter House and there will be a presentation each hour from 12noon to 4pm on August 20th. Free of charge.

Remembering Michael Collins
Trim Tourism Network present "Remembering Michael Collins" - An outdoor cinema event screening 'Michael Collins', documentary; Graphic Comic - A high quality educational resource; Pamphlet – Collins and Meath; Pamphlet - Michael Collins Quotes; Exhibition – Collins and Meath; Re-enacters of the period; ONE Salute - Last Post and Reveille; Some Songs; Clonakilty Black pudding and Clonakilty beer. Non-political. 14th of August- 12.30pm to 2pm.

Sonairte 
River Nanny - Protecting Our Natural and Cultural Heritage
In collaboration with the Local Authority Waters Programme we are delighted to celebrate National Heritage Week with a FREE event to learn more about our fascinating natural and cultural heritage. 14th and the 20th of August. 
Touching Time | John Sunderland (Droichead Arts Centre)

Droichead Arts Centre are delighted to present Touching Time, an exhibition by John Sunderland, featuring work inspired by the archaeological project, The Beaubec Project.
This exhibition which runs from 06/08/2022 – 03/09/2022 shows the result of the investigation of the two crafts of archaeology and art, drawing using archaeological soils and skills involved in excavation. John used a hybridised process to investigate the importance of touch in the excavation, something he considers to be one of the closest ways of experiencing and subsequently imagining the past directly, as it exists in the present. Book Now

There is something for everyone this Heritage week in the Boyne Valley. Where better to celebrate our old traditions and past than in the heritage capital of Ireland. All of the event above should be pre-booked on the Heritage Ireland website here.
To keep up to date with all our news and special offers just sign up to our newsletter here.  
Featured Image