teeped in both history and myth, the Hill of Tara is seen the world over as the ancient capital of Ireland and seat of its High Kings. The tales tells of magical kings, queens, sorcerers and demons, whilst the archaeology of the hill suggests it was in use for millennia as a site of burial and of the rituals of kingship and feasting.
The oldest monument on the hill is the Mound of the Hostages, a Neolithic passage tomb that dates to around 3000BC. It is surrounded by other monuments from the Bronze and Iron Ages: burial mounds known as barrows as well as large ritual enclosures. Tara was said to be the royal capital of the Gaelic province of Mide (modern day Meath and Westmeath), a sister site to the royal provincial sites of Emain Macha (Ulster), Cruachan (Conaught), Cashel (Munster) and Dún Ailinne (Leinster).
It was said that if a king aspired to be high-king of Ireland he had to come to Tara to be crowned. He would place his hand on a magical Lia Fáil (the 'Stone of Destiny') and if he was the rightful king the stone would cry out his name. Many legendary kings are associated with Tara, including Cormac Mac Airt and Niall of the Nine Hostages.
In more recent centuries Tara remained an important focal point for Irish identity and Gaelic nationalism; it was the scene of a battle between the United Irishmen and government forces during the 1798 rebellion while in 1843 Daniel O'Connell, campaigning for Irish political independence, addressed a crowd that was said to number one million people. 
Tara's rich history, archaeology and mythology are highlighted in a recent article by travel experts Expedia, featuring in their list of '12 Historic Sites in Ireland to Visit in 2018'.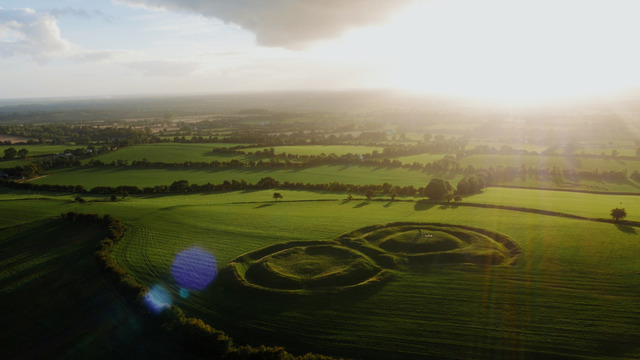 Tara is of course at the heart at the Boyne Valley Drive and within easy access of other historic sites such as Brú na Boinne, Trim Castle and Loughcrew. For more information please have a look at our guide to historic site.
The Hill of Tara is open to the public all year round and is free of charge to visit. For more information please click here and enjoy your visit to the beating heart of Ireland.
Featured Image