The months are flying by, and we are already halfway through the year! There is still lots of time to enjoy a break away to the Boyne Valley in Ireland and you will be spoiled for choice for things to do this summer! As well of lots of heritage sites, adventure parks and walking trails to explore, there are also plenty of events to enjoy. From preforming arts camps, music events, farmers markets, days out at the races and so much more. Here is a list of over 20 events happening in the Boyne Valley this July to help you plan that perfect break.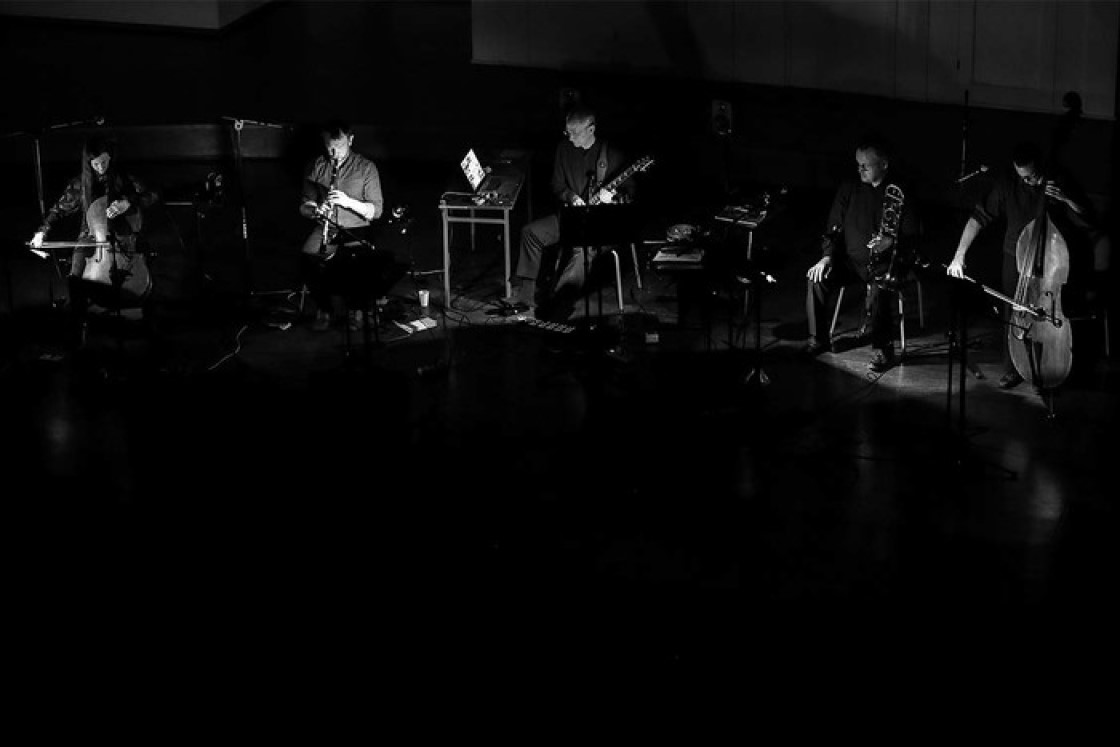 Situated in Navan town centre, the Solstice Arts Centre has something for everyone this July.  Events include the Quiet music ensemble, Cyrano, Artistic explorers summer camp and more. Visit their website for a full list of events and to book tickets

Droichead Arts Centre
This summer, Droichead Arts centre brings you DRAWDA- an Urban Art Trail throughout Drogheda that will focus on key figures and moments from our mythological past. Their mythical midsummer festival also brings outdoor theatre to Oldbridge House. An evening of solo cello with composer, producer and writer Lori Goldston, will also be held on the 9th of July. Visit their website for a full list of events and to book tickets

Headfort Arms
Save the date for the 31st of July. A summer's concert in the gardens of The Headfort Arms Hotel, with Celtic Tenor Matthew Gilsenan, Inspire Choir and some very special guests. Book your tickets on their website or call the hotel directly.

Brú na Boinne
Free Irish sign language tours will take place in Brú na Boinne on the 31st of July. Advance booking is necessary on their website.

Rock Farm Slane Farmers Market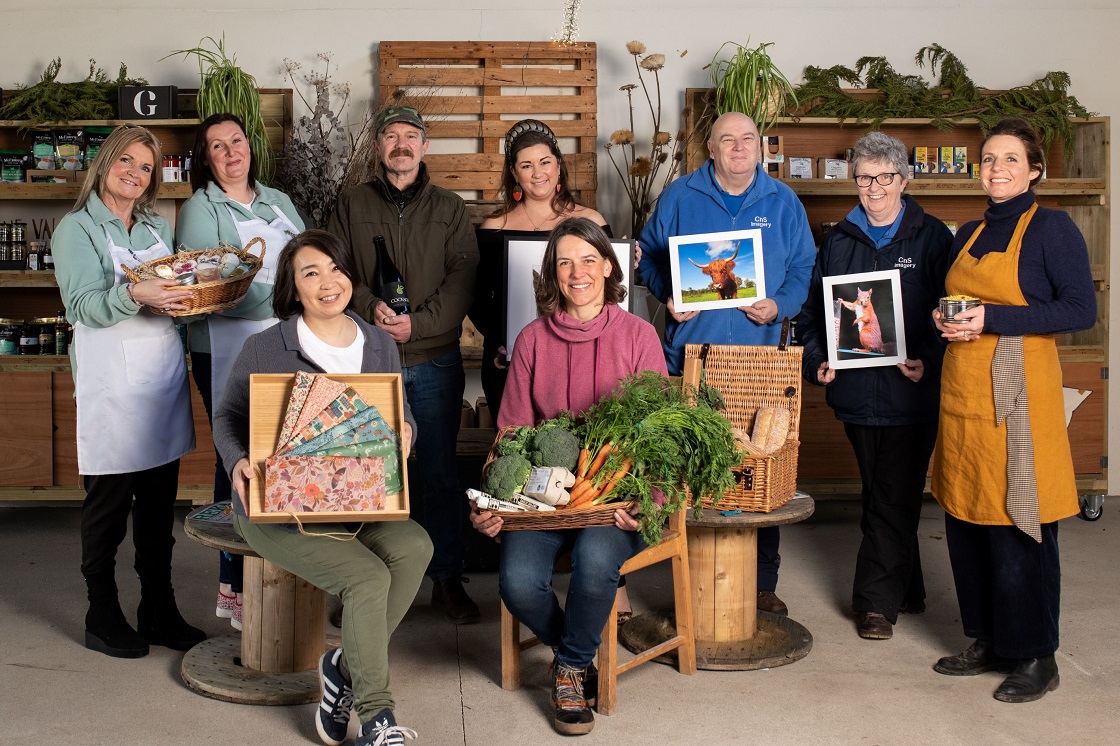 Take a trip to Rock Farm Slane every Thursday in July for their weekly farmers market. Guided tours of Rock Farm will run weekly on market day at 11am and 2pm and you can book your tickets in advance on their website.

Bellewstown Races
 The races in Bellewstown are synonymous with top class racing and glorious summer evenings with the friendly atmosphere tempting punters from far and wide to enjoy a picnic on the hill or relax and meet friends in one of our many food and beverage outlets within our enclosure. Their July raceday meeting is on the 30th of June and the 1st and 2nd of July.

Highlanes Gallery
Running from the 02nd of July to the 20th of August. For this solo exhibition, Liliane Tomasko presents two new large, frieze-like wall paintings, S P E L L and W O O D, made specifically for the unique space of Highlanes, together with a series of new smaller oil-based works on paper, a floor work entitled Magic Carpet, made of wool and fabric, from 2016, and two large works on linen from 2016 and 2018. Nano Reid's Drogheda - A Walking Tour with Brendan Matthews is also happening on the 23rd of July. 

John Boyne O'Reilly School
The annual John Boyle O'Reilly School is taking place on Saturday the 2nd of July from 10am to 4pm. The school will examine the civil war and how it played out in Drogheda and the surrounding areas.

The Cottage Market Drogheda
This month's market takes place on Saturday the 2nd of July in St Peters Church of Ireland hall from 11am to 4pm.  Over 35 stalls in this indoor setting with a fabulous selection of food and crafts made locally by talented makers.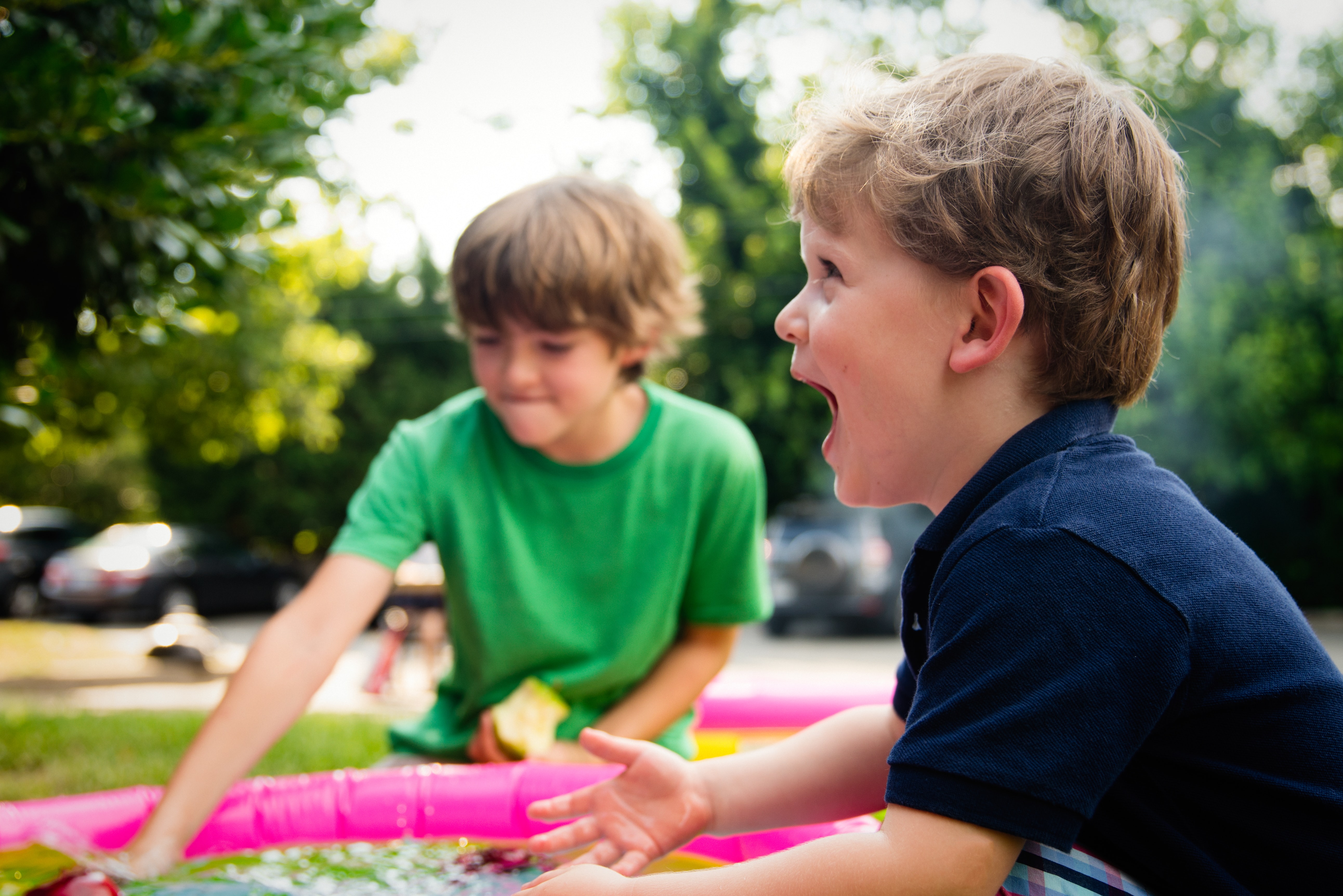 There are 5 great summer camps taking place over the Boyne Valley this July including Navan Adventure Centre, Boyne Valley Activities, Causey Farm, Lismullen Cookery School and Solstice arts centre. Read more in our blog here.  

Causey Farm Ice Cream Adventure
This year Causey Farm have extended their summer event and it now features an amazing new theme for the Willow Trail which will be Irish Foclóir stories. Listen to the myths and legends of Irish heroes' including The Children of Lir, Fionn and the Salmon, Cú Chulainn & Oisín and Tír na nÓg to name but a few. Book tickets direct on their website.

Fairyhouse Races
Fairyhouse racecourse will hold 2 racedays this July. Wednesday, 6th of July for their summer evening racing and Sunday the 10th of July for the Strokestown chase. 

National Criterium Cycling Championships in Kells
An evening of fast, furious, colourful racing is in store as Kells is set to welcome the National Criterium Cycling Championships to the town on Wednesday evening 6th July. Moynalty Cycling Club will host the event on behalf of Cycling Ireland. Racing will take place on a closed circuit of streets in the centre of Kells and around 120 of the country's top amateur cyclists are expected to take part in the men's and women's races. Come along and welcome cyclists from all over Ireland to the Boyne Valley.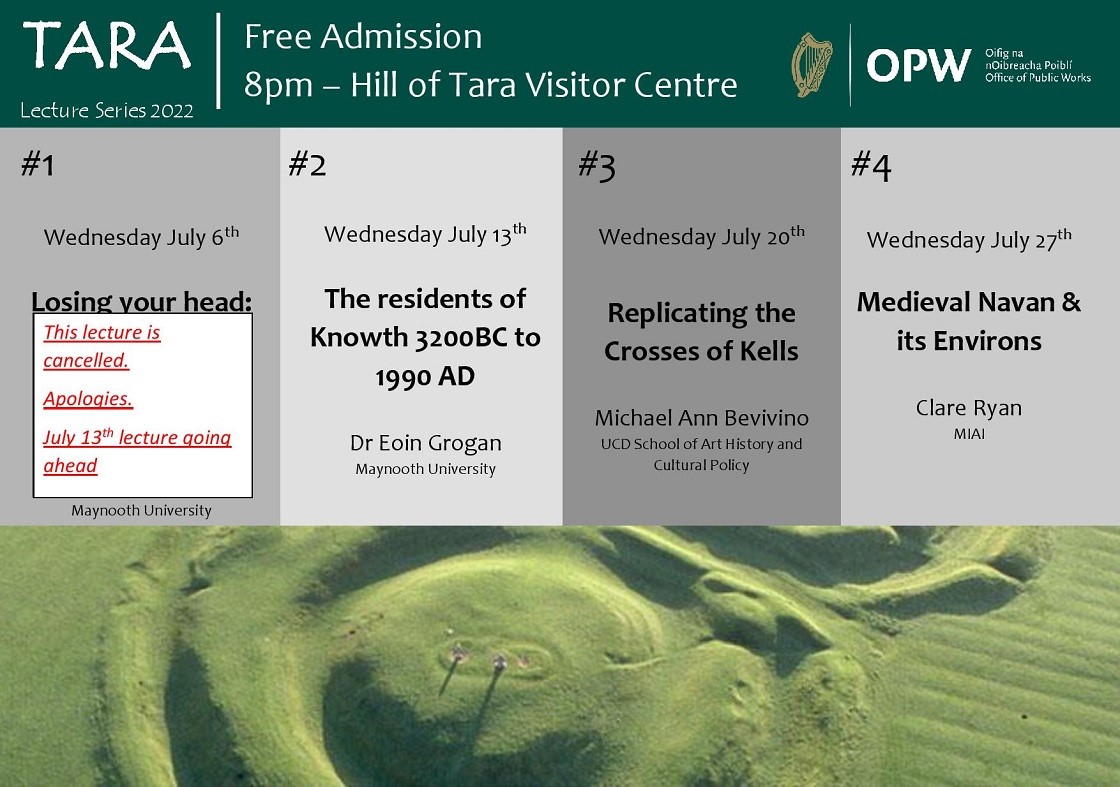 A series of lectures will take place at the Hill of Tara visitor centre on the 13th, 20th and 27th of July. Topics include the residents of Knowth 3200BC to 1990 AD, Replicating the Crosses of Kells and Medieval Navan & its Environs. The lectures are free to attend and no booking is necessary. 

Otherside Festival
Make your way to Rock Farm Slane for Otherside festival. Featuring a day-centric programme of music & comedy, engaging art, revitalising wellness, delicious food, and drink along with some late-night antics to dance beneath the stars.

Navan Racecourse Family fun day
The Boyne Valley Raceday is the perfect day out for everyone! Whether you are with a group of friends or having a family day out – there is something for everyone! A family fun area and summer BBQ will feature on the day.

Concerts at Knightsbrook Hotel
Make a night of it and enjoy acts like The Elvis Spectacular, Essentially Cher Show, the Ultimate Beatles Tribute, and a Tina Turner Tribute this July. Tickets are available for a ticket and dinner or overnight stay plus your ticket and dinner.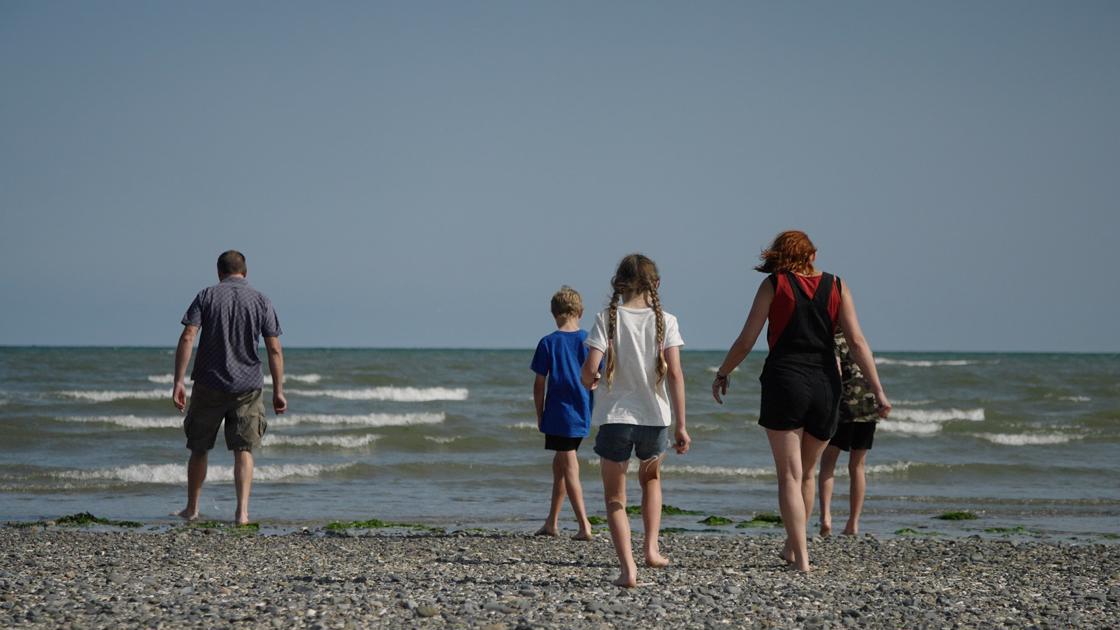 Dust off your bucket and spade as "Games on the Beach" returns to Bettystown on Wednesday July 20th! Each session will be comprised of 3 activities, beach handball with Irish Olympic Handball Association, beach cricket with Cricket Leinster, and beach volleyball with Volleyball Ireland.

Newgrange Hotel
The Songs & Stories of Rod Stewart is coming to the Newgrange Hotel which features a 5-piece band on 22nd July 2022. To book tickets for the show, show and dinner or overnight stay, show and dinner just contact the hotel directly.

Loughcrew Estate fairy festival
Happening from 12-6pm on the 23rd and 24th of July- this a day not to be missed by any fairy! The event will include preformers, workshops, storytelling and lots more.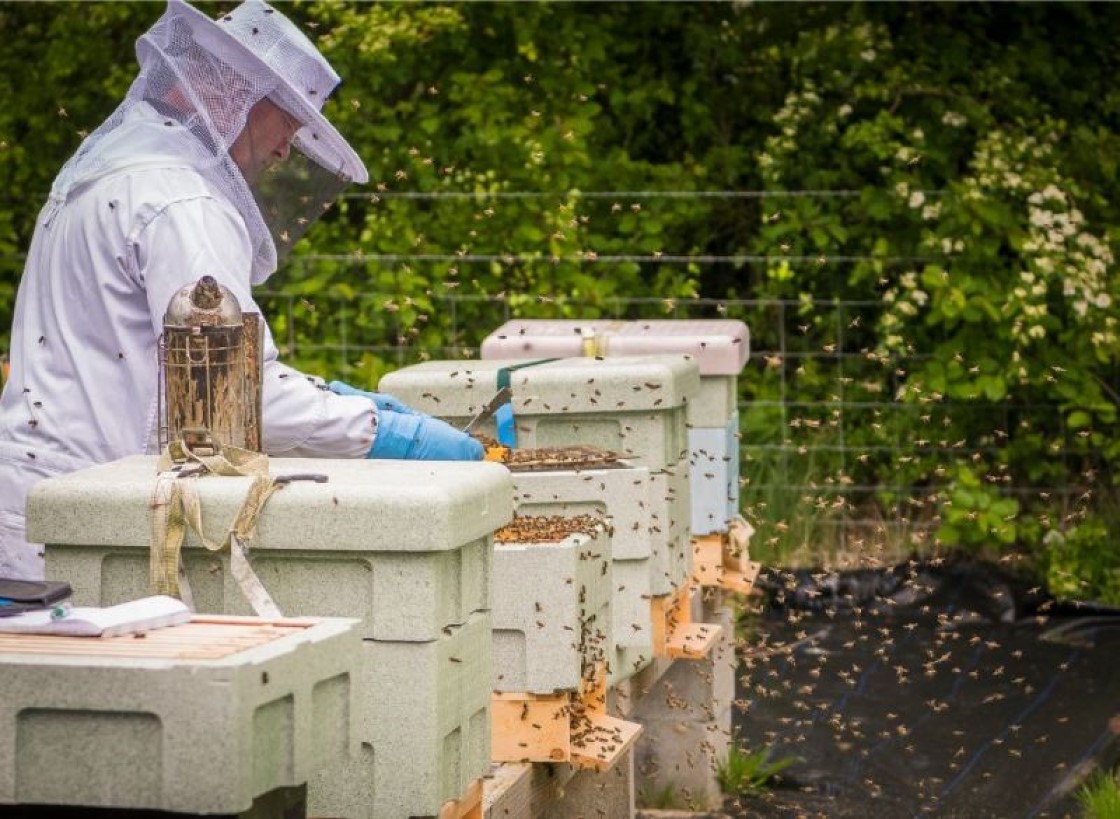 Pay a visit to Paddy at Beewise on the 24th of July. Learn all about what it is to live like a bee within nature's elaborate eco-system and cycle of life. Hear intriguing insights like how bees do an in-hive waggle dance to inform fellow bees about where to find the best nectar. 
View the honeybees through a large working observation hive. See up close the inside of a honeybee hive, from empty frame to one full of honey. Feel the difference in weight. Then watch the liquid honey flow from a frame fresh from the hive in a glass extractor.

National Sandcastles competition
 The Sandcastle Competition is back!! This annual event has been running since 2003 and it will be taking place on Sunday July 24th on Bettystown beach, starting from 2:30pm! Judging will commence at 4pm. The categories include Under 5's, Under 8's, Under 13's, Family, Junior Sculpture and Senior Sculpture. 

You may need to plan to stay for the week in the Boyne Valley this July. Check out a list of places to stay here and enjoy your summer adventure!

To keep up to date with all our news and special offers just sign up to our newsletter here.  
 
Featured Image