Today for Meet the Members we are taking to the waters, to explore the river with Boyne Boats!
Under the expert supervision of a local guide, this is a rare opportunity to explore the Boyne Valley in the actual currach boats that featured in the Game of Thrones TV series 
Native to Ireland, and rooted in its history, the currach was traditionally made with a wooden frame and sealed with animal skins and hides.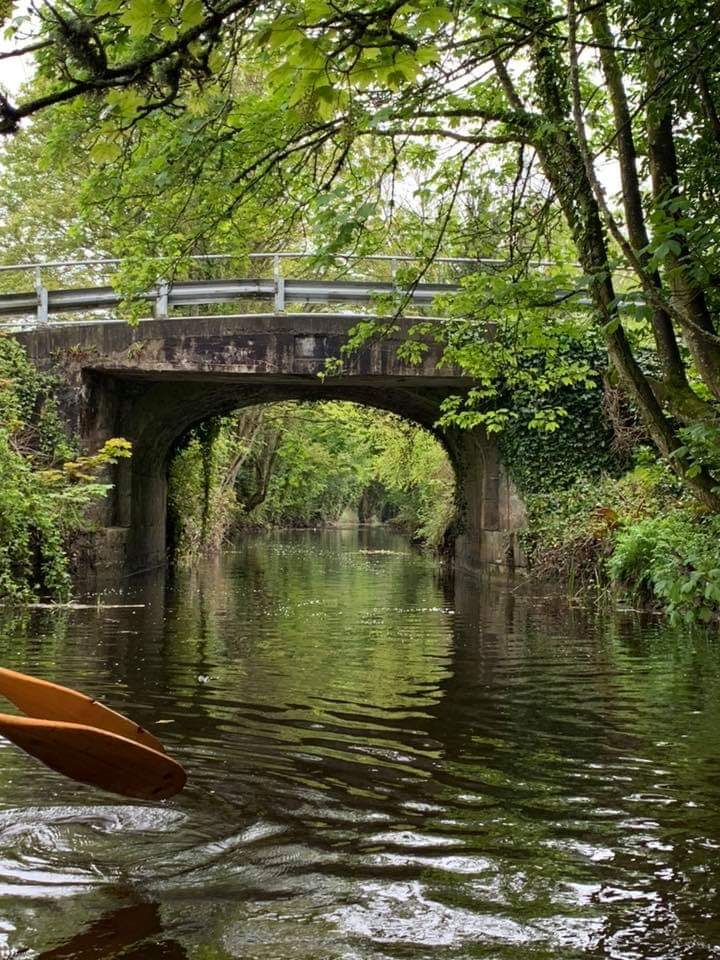 Today your adventure begins at the entrance to Oldbridge House; the very site where over 60,000 British, Irish and European combatants engaged in the mighty Battle of the Boyne more than 300 years ago.
From there, you will learn how to paddle a traditional currach along the 3 km restored route of the 18th Century Boyne Canal – Ireland's oldest canal; immersed in nature, while retracing the paddle strokes of Irish ancestors as far back as the Neolithic period 5000 years ago. The select few might even get to venture out of the canal and navigate the majestic Boyne.
And a story or two from the set of the biggest TV show in the world – Game of Thrones!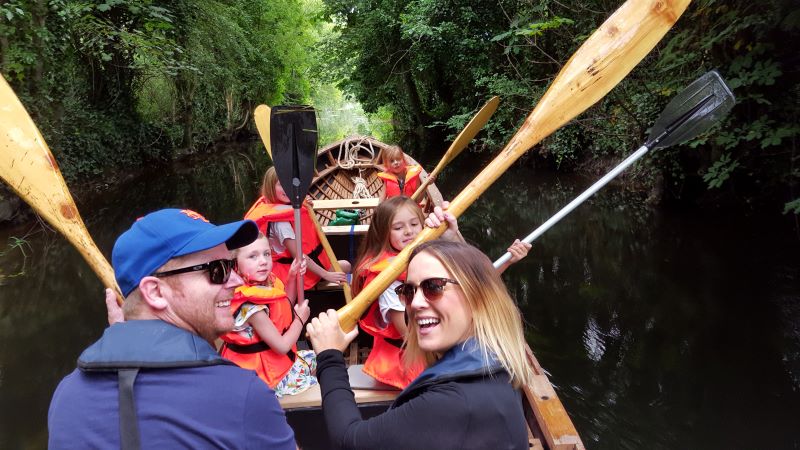 Historic Boyne Canal Experience 
Guided tour of the Boyne canal in a traditional Irish currach passing through the Battle of the Boyne site. History, heritage, mythology and outdoor fun all rolled into one.
Duration:                Approx. 90 mins 
Pax:                        Min: 2  Max: 6
Prices:
Adult x 2:                €49
Family of 4:             €69
Private Tour:            €119 Up to 6 people
June 20th  to August 31st  up to 7 days per week 3 times per day
11am, 1:30pm and 3:30pm
Other times outside of these can be arranged for private tours please contact Boyne Boats for more information.
In response to Covid_19 we have had to make a few operational adjustments:
All boat capacities are reduced from 8 to 6 participants to allow for social distancing.
Individual (1) person bookings are not possible to avoid side by side mixing on the boat
Each tour will have separate equipment – lifejackets, paddles and seat pads to avoid contamination and are bagged after each tour to be disinfected at a secure location away from the water course each evening.
The boat will be wiped down with disinfectant/sanitizer after each tour
Hand sanitizing and hand washing facilities will be available before and after each tour
It is likely you will be met by your guide wearing a face covering and gloves
If you feel more secure wearing a face covering and gloves, then we recommend you do so
If you or any member of your party feels ill or is unsure of any symptoms felt please contact us to cancel your tour and reschedule or refund no questions asked. Don't risk it!
All payments to be made online in advance. No cash payments please.
We'll still have great craic!
For bookings and availability see Boyne Boats website and social media.
Featured Image