Today for Meet the Members we're looking at Causey Farm. This popular destination near Kells Co. Meath is offering a new Ice Cream Experience, where families can enjoy the great outdoors in the Boyne Valley, with some tasty treats!
Let's see what's on offer!
Causey Farm offers activity programmes for both children and adults throughout the year, as well as hosting seasonal events.
A safe and fun day out for you and your family at Causey Farm.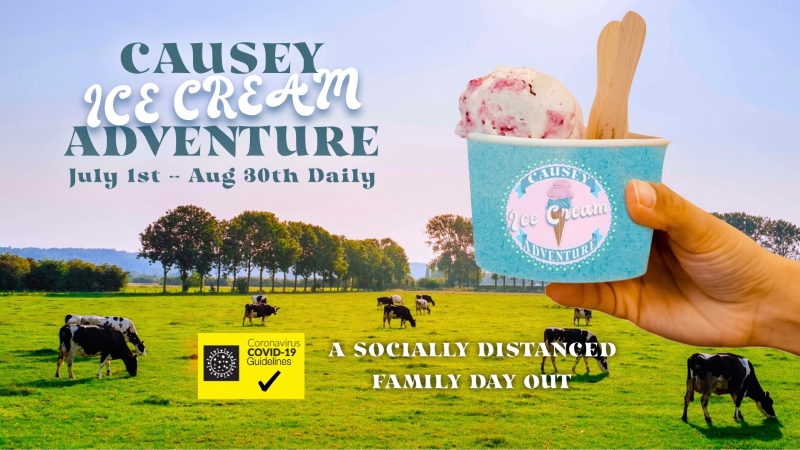 Follow our socially distanced Ice Cream Trail where you'll get a chance to meet your favourite farm animals and a few you might not expect to meet here!
Along your adventure, there'll be games to play, puzzles to solve and characters to meet, with plenty of photo ops for the perfect family pic!
Let's scream for Ice Cream – Enjoy a complimentary scoop along our trail.
Moo-Ral Art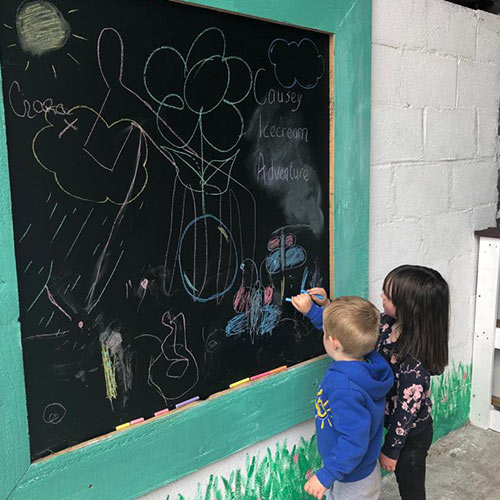 Each family will get a box of chalk and a classroom sized blackboard to draw their favourite ice cream, or produce any other artwork they want to impress us with.
Fancy Footwork
Can you guide the ball through the ice cream maze?
Toppings Challenge
See how long it takes to find all 6 ice cream toppings in our laurel garden.
UnbelieveaBubble
This never fails to keep both big and little children entertained!
Fairy Dairy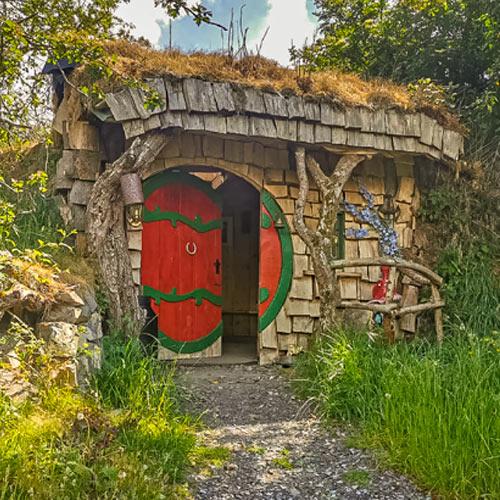 Our Fairy Dairy's bright and airy – can you spot the dairy fairies?
For FAQs see Causey Farm's website and up-to-date information on social media.
Featured Image