There is nothing better than lacing up your walking shoes and taking off for a trek around a historic walk or heritage trail. There are lots of tracks and trails in the Boyne Valley but we also have some amazing heritage trails that will educate you as you walk, as well as getting your activity in for the day. All of our heritage walks, and trails come with a handy trail map and some even have tour guides available for that extra special experience. Read on to find out about our top ten heritage trails in the Boyne Valley.

 Athboy is a town full of history and legend and the Heritage Trail map will guide you through a lot of it. This trail takes about 30 minutes and starts at St James Roman Catholic Church. The trail visits 13 sites in total and the heritage trail map will give you a detailed description on all of them. You can find out more and download the map from here. While you are in Athboy pop into Coburns bar at the Lawrence Hotel for a rest and take some time to visit the Hill of Tlachtga on the outskirts of the town.
Clonard is a place made famous by the monastic school of St Finian in the 6th century, a seat of learning  from where many well-known saints travelled to Britain and Europe. Students from all over Ireland, the British Isles, France, and Germany came to this school which at one time numbered 3000. A civilisation sprang up here, which developed and spread throughout the country. The heritage trail in Clonard takes in 15 sites and starts at St Finian's Catholic Church. Allow the entire day for this trail as there is a lot to see! You can find out more and download the map from here

 
There are 4 beautiful heritage walks in Drogheda ranging in distance from 1.5km to 6.5km. A team of Drogheda locals came together to map these four walks which highlight the natural beauty, built heritage and historical wealth of the town. You can find out more about each walk and download the map here. While you're in Drogheda make sure to visit St Laurences Gate, Millmount Museum, and take a rest in one of their many bars and restaurants. 

4.    Historic Drogheda Walking Tours
Guided walking tours of Drogheda conducted by the Millmount Museum tour guides include the key landmarks of this historic town such as the Tholsel - originally a wooden structure in medieval times and now home to the Drogheda Tourist Office, St. Peter's Catholic Church - now famous as the shrine to the martyred Saint Oliver Plunkett, St. Laurence's Gate - a well preserved 13th century barbican and lots more. For more information contact Millmount Museum.

Considered by many historians to be one of the most important monastic sites in Ireland, Kells provides so many beautiful highlights to discover on this trail. The trail starts at the town hall and covers 15 different sites in the town. The walk will take approximately an hour and you can download the map and more information here. Pay a visit to the Headfort Arms during your visit or The Bective  for a meal. 
If you prefer an expert to take you on a walking tour of Kells historic sites, then book a visit with Kells Walk about tours. You can book this free tour through Kells Courthouse Tourism & Cultural Hub.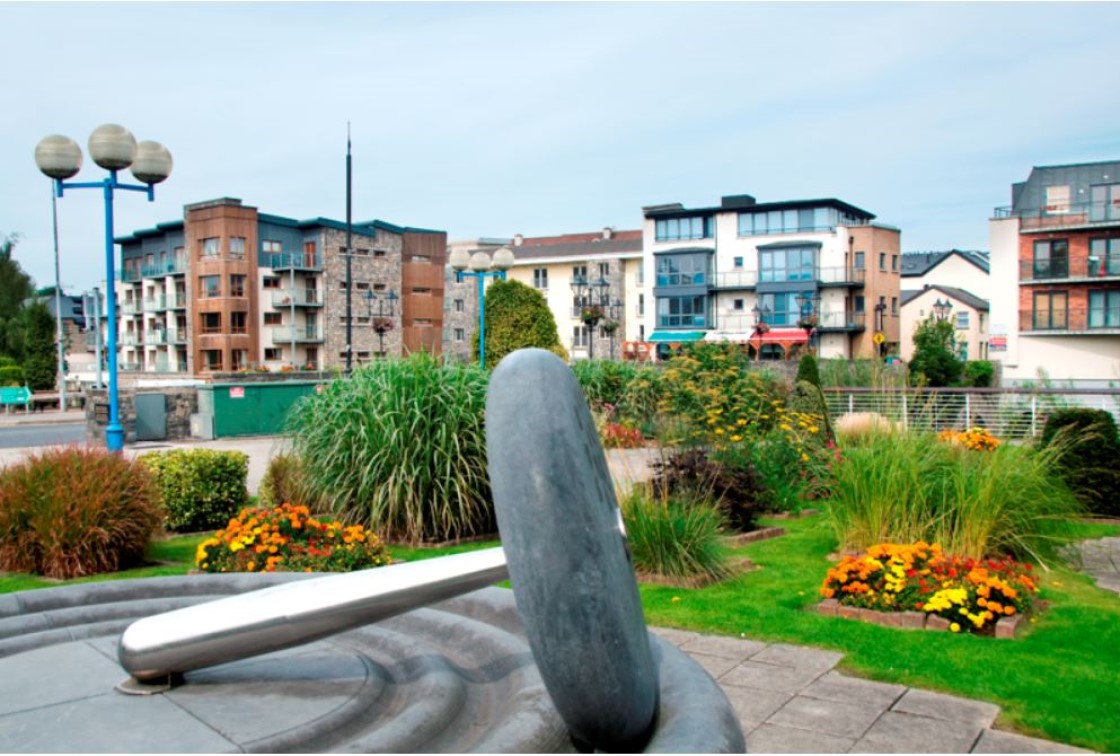 County Meath's County Town features historic sites around every corner. The Navan Points of Pride tour starts at the Solstice Arts Centre and takes in 15 points of interest over 4kms. You will also pass by the Boyne Ramparts Walk if you want to add an extra few kilometres to your walk. You can download the map and more information here. 
Slane's long and fascinating history is brilliantly outlined on the Slane Historic Trail. There is a wealth of historic sites to explore in the estate village of Slane. Its past is brought to life through a series of plaques and panels placed at points of interest along the route. The trail starts at Slane Cottages and will take approx. 1hr to take in the 2.2km walk. You can download the map and more information here.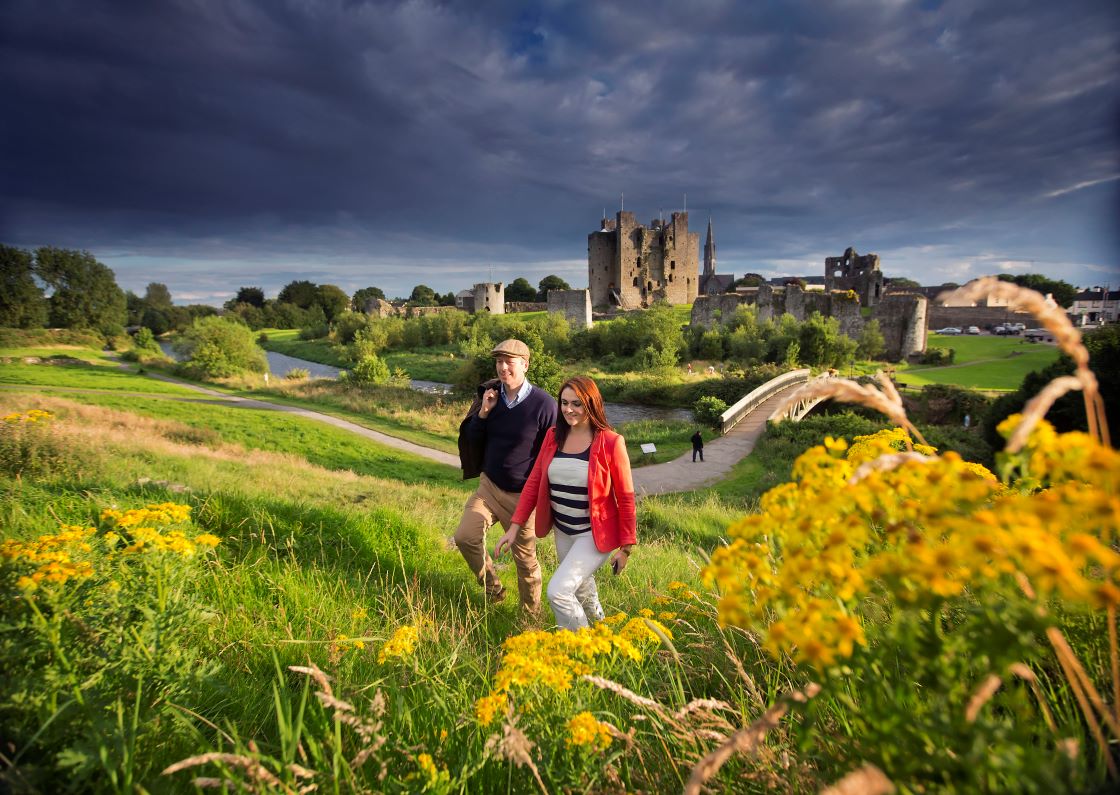 This beautiful heritage town is the perfect place to take a historical walk. From the streets of the old town to the Porchfield, you will pass by many sites of historical significance. The walk starts at Trim Visitor centre and takes approximately 60 minutes. It takes in over 20 points of interest. Download the map and more information here.
For those of us that want a full day out and pass through some beautiful places of historical interest, the Boyne Valley Camino is for you. This is a self-guided, 25km looped walk from Drogheda, which forms part of the Celtic Camino series. The walk goes along the Boyne, through beautiful Townley Hall woods, via two OPW sites of Mellifont Abbey and Oldbridge House, through the village of Tullyallen, along the Boyne Canal, and returns to Drogheda along the stunning Boyneside Trail. To download the brochure and more information just visit the website here. 
Plan a visit this year to the Boyne Valley to experience one of our interesting and enlightening heritage trails. Stay a while with one of our accommodation providers, explore more of our heritage sites and enjoy the vibrant food and drinks scene we have to offer. 
To keep up to date with all our news and special offers just sign up to our newsletter here.  
Featured Image