Make up for lost time with family by booking a reunion break at Slane Farm Hostel, Cottages and Camping. 
With accommodation for up to 50 people it is the ideal location to reconnect with loved ones.
Enjoy farm walks in the fresh air, light up the barbeque or campfire and get away from it all.  
For more information visit https://www.slanefarmhostel.ie/ or for enquiries contact 041-9884985.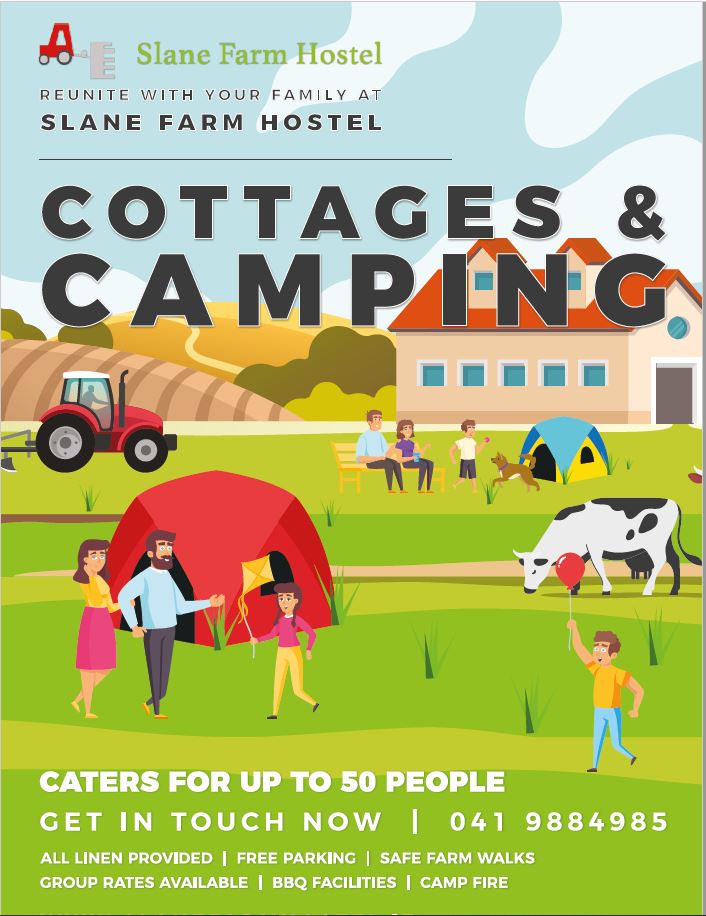 Featured Image