We are planning for a new bank holiday this year in the Boyne Valley. Named after St Brigid, the female patron saint of Ireland, the public holiday is the first Monday in February, except where St Brigid's day (1st of February) happens to fall on a Friday, in which case that Friday 1 February will be a public holiday. This year, the bank holiday will fall on Monday the 6th of February. Make a break for the Boyne Valley to celebrate this extra day off- there is so much to discover and great accommodation offers too! Here are our top picks:
Balreask Bar, Restaurant & Guest Accommodation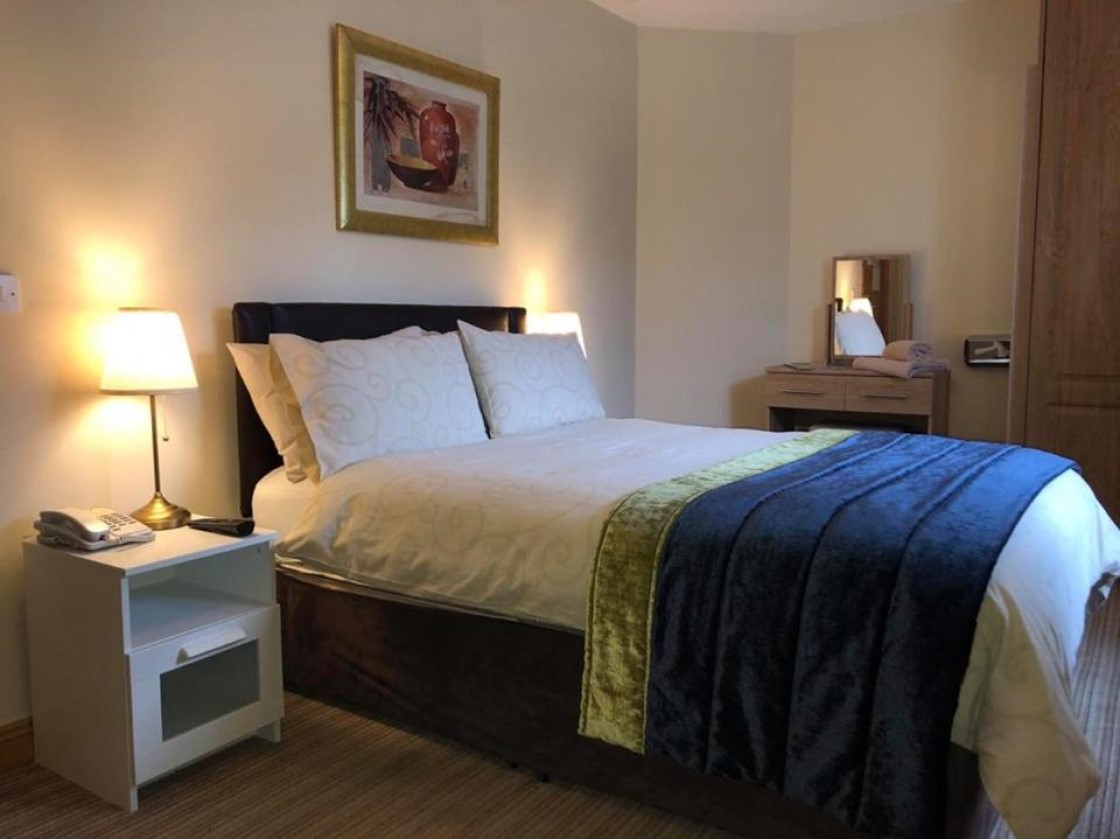 Situated just outside Navan, The Balreask Guest Accommodation offers you the best of both worlds. A country stay and only 5 minutes' drive into Navan Town Centre. Their newly refurbished bedrooms offer all you need for a great night away. Bed and Breakfast on the 5th of February starts at €130 per couple.

Bellinter House
Escape to a magnificent 18th century Georgian House, located in the heart of the Boyne Valley. Bellinter House is the perfect escape this St Brigid's Day with Bed and Breakfast from €159 per couple. You will need to be quick as they are almost sold out!

Boyne House Slane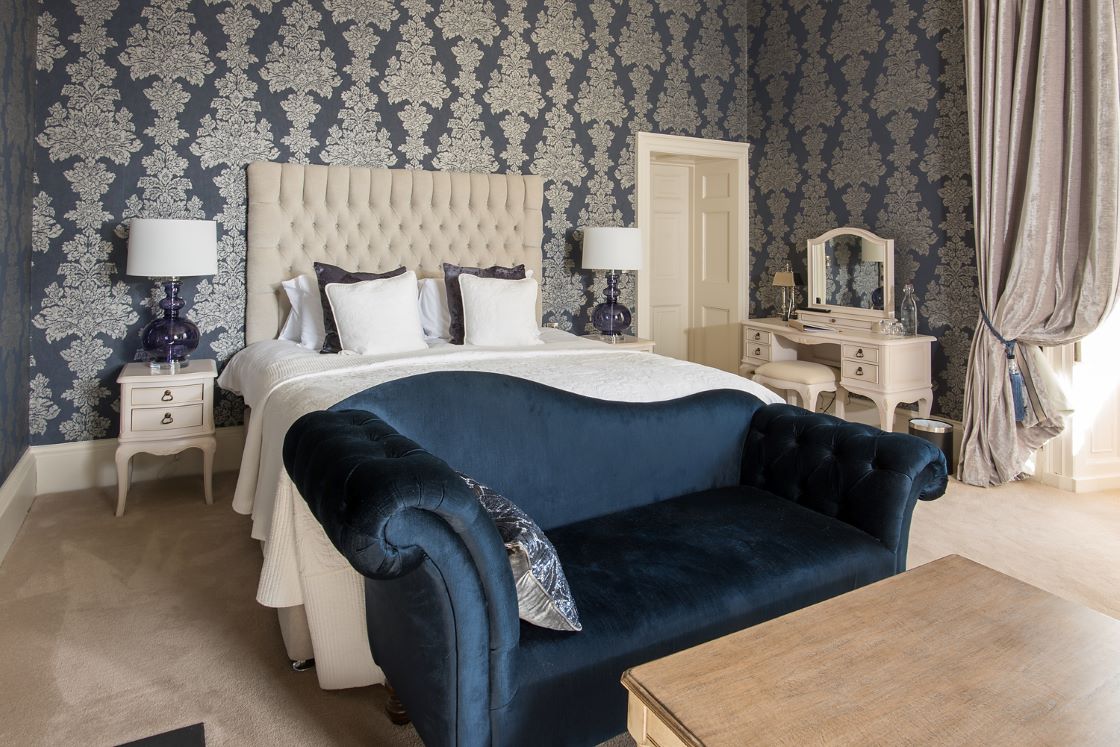 Discover the character and charm of 'Boyne House Slane', formerly Cillghrian Glebe. A recent restoration in the heart of historic manor village of Slane, Co Meath. Bed and Breakfast is available for €150 per couple on the 5th of February.

Boyne View House and Guest Accommodation
Retreat to the luxury lodges at Boyne View Guest Accommodation located just outside Trim. As well as being the perfect base for your bank holiday break, you can also relax and enjoy the nature around you. The River Boyne is only 100 metres away. There is a 2 night minimum stay for the weekend of the 4th and 5th with rates from €320 per couple.

City North Hotel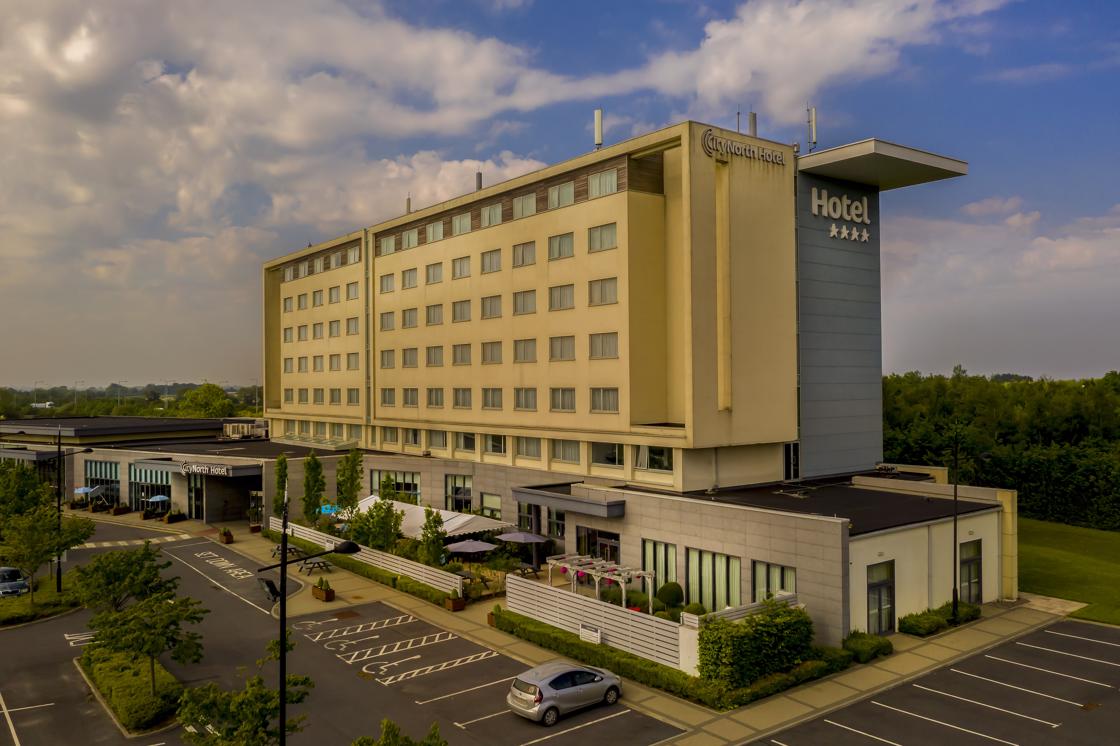 Check into City North Hotel for St Brigid's Day weekend where their January Blues offer is still available to book for the 5th of February. This offer includes a 2 course dinner, and a delicious winter cocktail, served in their wonderful Tara Lounge for only €159 per couple.

The Darnley Lodge Hotel
Discover the historic town of Athboy this February and the Darnley Lodge Hotel. The Darnley Escape package includes 1 nights Bed and Breakfast and a three-course evening meal for only €160 per couple.

Decoy Country Cottages

Stay at the Coach House for the Bank Holiday weekend and enjoy the peaceful surrounds of Decoy Country Cottages. The Coach house can take up to 4 adults and a 2-night stay is from €533 in total.

Dunboyne Castle Hotel
Treat yourself to a night of luxury at Dunboyne Castle Hotel on February 5th. All guests are also treated to a 10% discount at Avoca and Kildare Village! Bed and Breakfast starts at €200 per couple.

The Headfort Arms Hotel

Use the Headfort Arms as your base to discover the wonders of Boyne Valley this Bank Holiday weekend. There is plenty to do nearby but we won't blame you if you want to spend your time relaxing in front of their open fires. Bed and Breakfast starts at €149 per couple on the 5th of February.

Knightsbrook Hotel, Spa and Golf Resort
Make some memories at the award winning Knightsbrook Hotel this February. Check in and leave your worries at the door. Bed and Breakfast starts at just €195 per couple this February 5th.

Newgrange Hotel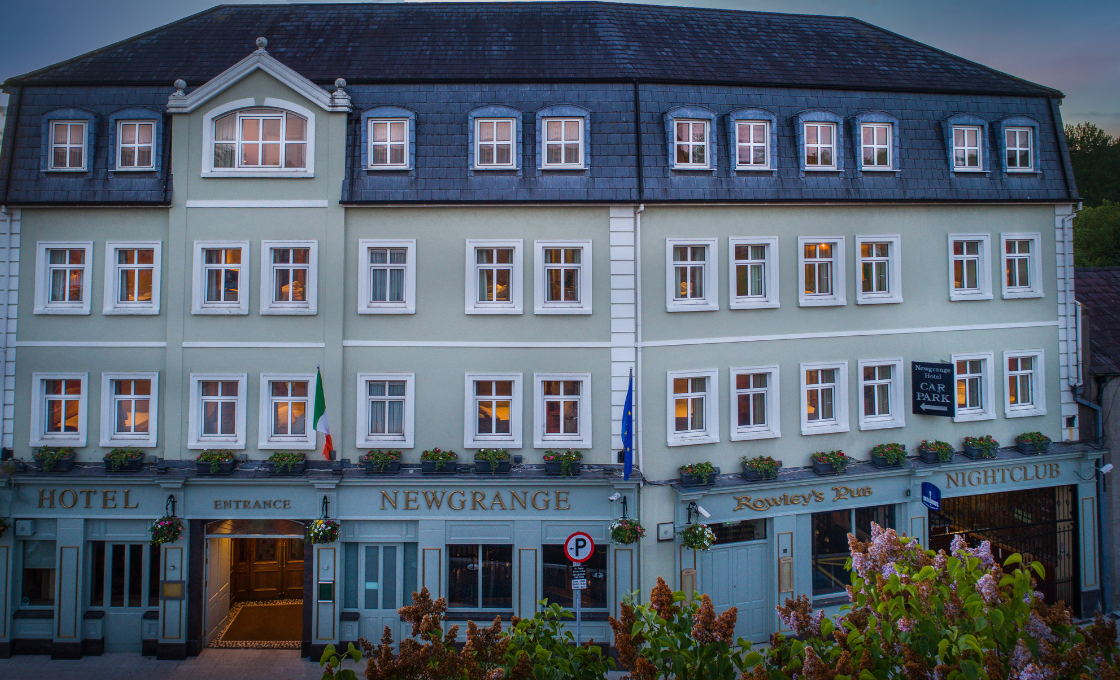 Stay in the heart of Navan on the bank holiday weekend and enjoy all the luxuries of the Newgrange Hotel. Bed and Breakfast starts at just €99 per couple on the 5th of February.

Orchard Holiday Village
Break away with friends and family and head to The Orchard Holiday Village in Slane. The village offers a choice of 2-bed, 3-bed and family holiday homes. Each of the luxurious holiday homes are equipped for a self-catering stay, making them ideal for families or groups travelling together. Rates start at €240 per 3-bedroom lodge on the 5th of February.

Scholars Townhouse Hotel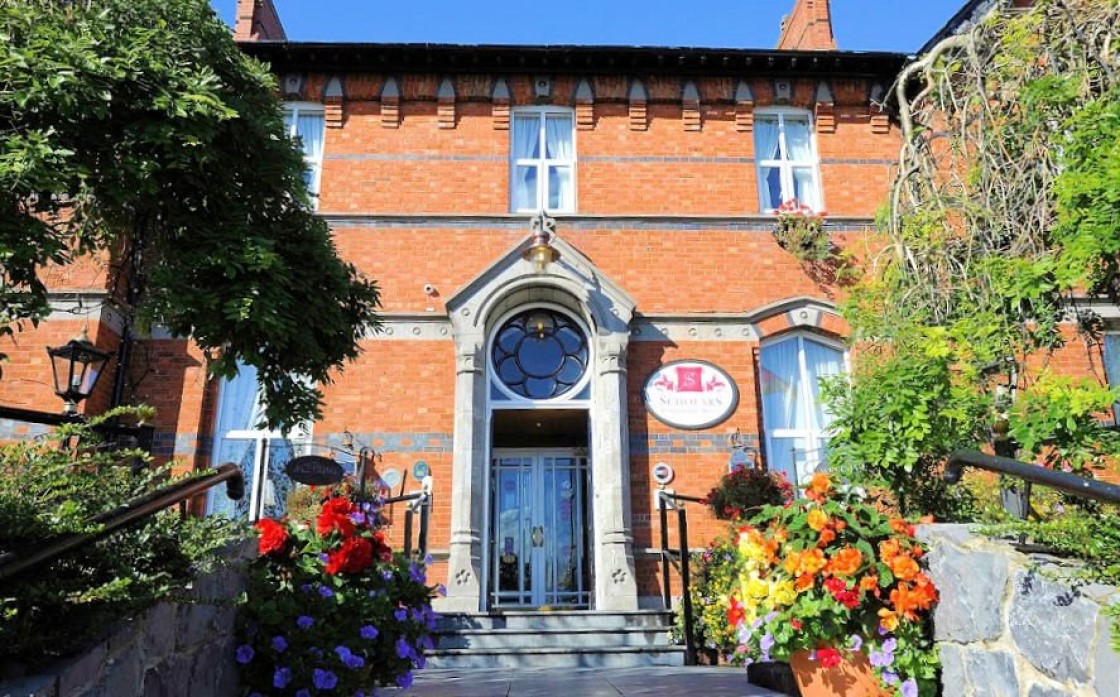 Discover Drogheda this Bank Holiday weekend and stay at Scholars Townhouse Hotel. Described as 'an oasis of relaxation' in the heart of the vibrant town of Drogheda and rates start at just €159 per couple for the 5th of February. 
Sneak away to the seclusion of Tankardstown this February. Breakfast, birdsong, trickling fountains, feathered pillows, peace and quiet are all included in the overnight rate. Take your walking boots for a trek through the woods, or amble gently through the walled gardens, tuck up with a glass of wine and a good book by the fire, or simply be. Bed and Breakfast is just €290 for the 5th of February but you will need to be quick to get the last few rooms! 

The Conyngham Arms Hotel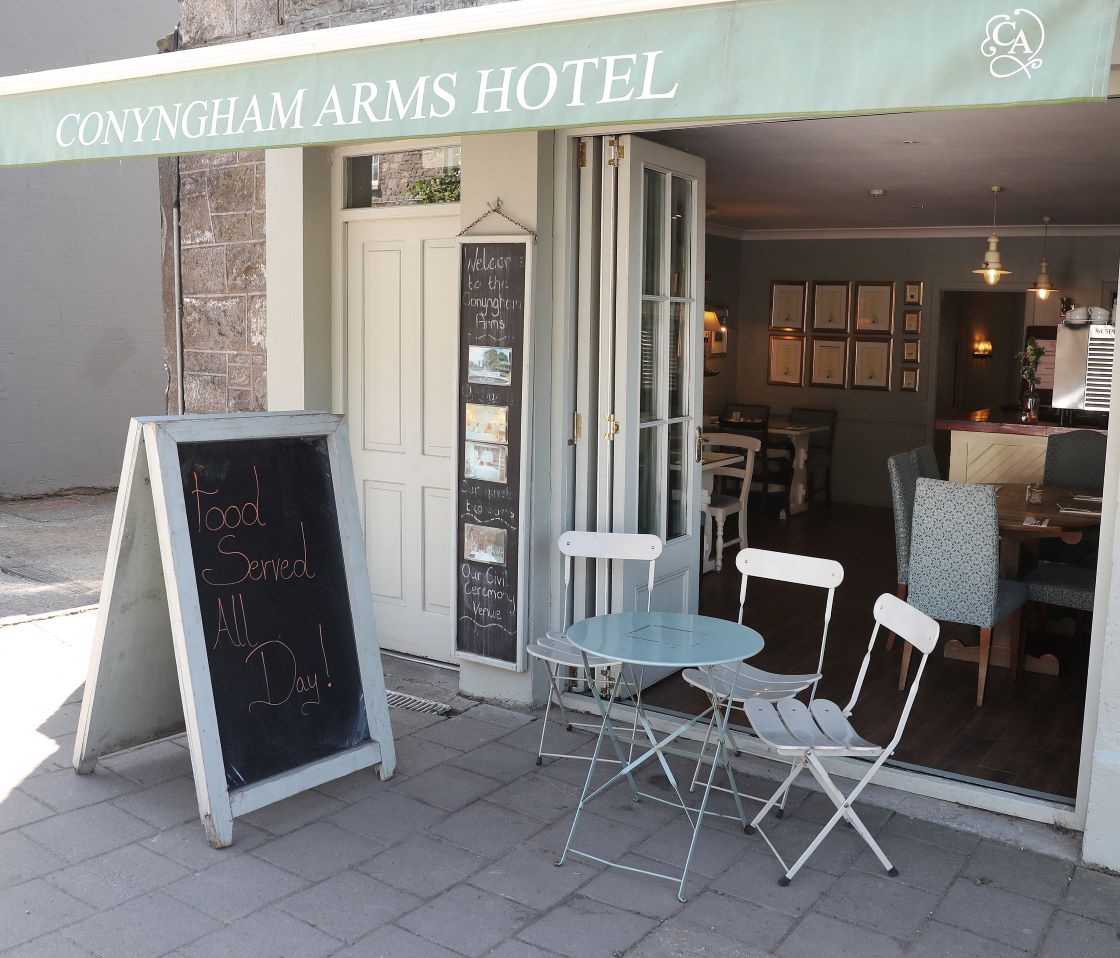 Leave the world at the doorstep when staying at the beautifully restored Conyngham Arms Hotel in Slane. Arrive in the historic village of Slane and visit this 18th Century Coaching Inn, which for over two centuries has been a popular stop for visitors coming to the village. Book their gourmet getaway for your Bank Holiday break for only €154 per couple.

The Cottages Ireland
Experience the magic of the Cottages at Bettystown beach this February and stay in the Honeymoon cottage! With the Irish Sea at your doorstep, this is the weekend to make some memories. 2 nights arriving on Saturday the 4th of February starts at €480 per couple.

The Glenside Hotel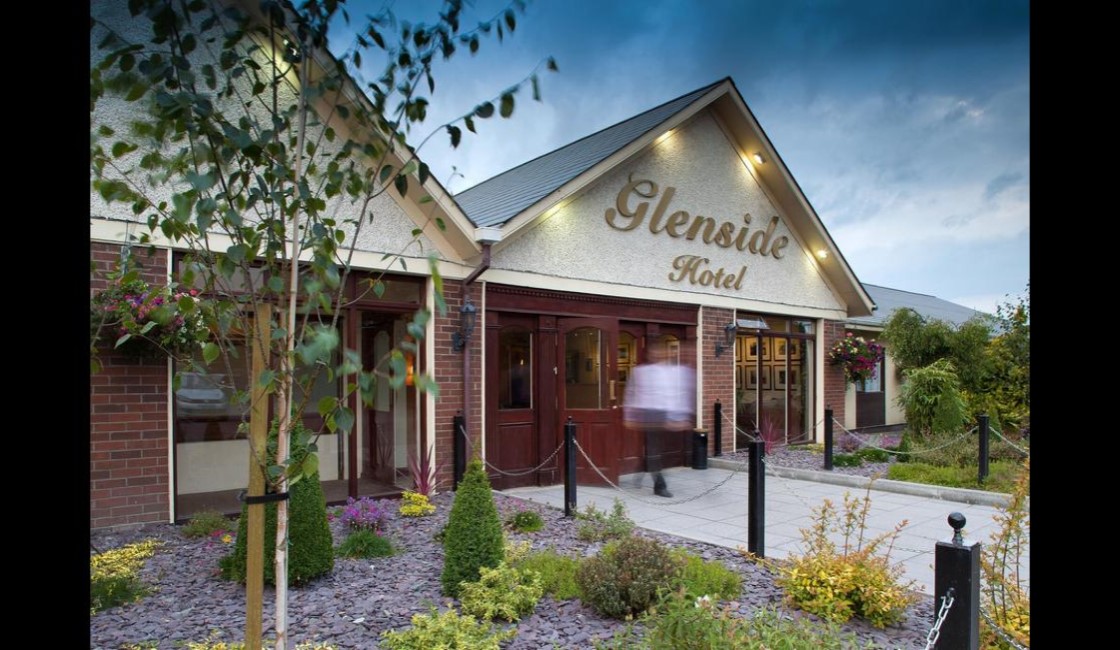 Ideally based close to the beach and Drogheda, the Glenside hotel is the perfect destination for your bank holiday break. Bed and Breakfast on the 5th of February starts at just €130 per couple.

The Hamlet Court Hotel
Take a trip to Enfield and the Hamlet Court Hotel in February. Discover nearby attractions like the Royal Canal Greenway. Bed and Breakfast starts at €142 for the 5th of February.

The Village Hotel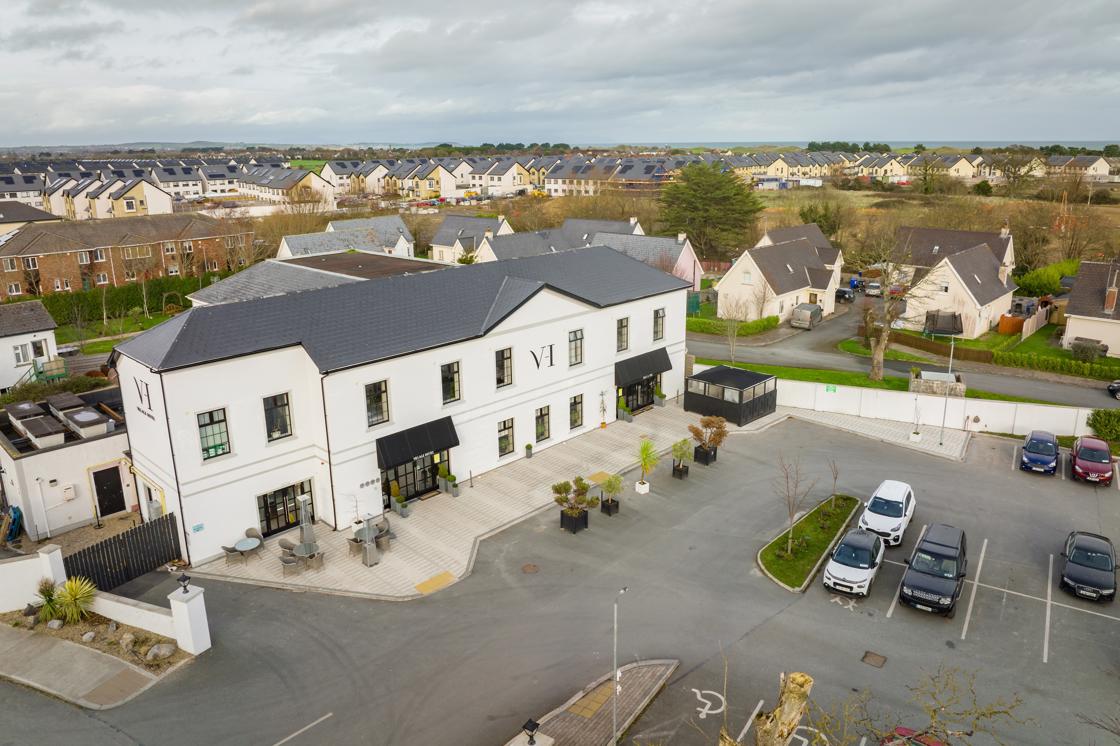 Stay at the Village Hotel with sights, sounds and tastes of Bettystown Co. Meath, on the East Coast, and only 20 minutes' drive to Drogheda town. Bed and Breakfast on the 5th of February is available from €173 per couple.

With so much amazing accommodation on offer in the Boyne Valley- why would you go anywhere else for your St Brigid's Day Bank Holiday escape.
During your stay, make sure to visit our heritage sites dotted all over the landscape, check out our walking trails, our award-winning restaurants and bars, and so much more! We can't wait to welcome you! 
To keep up to date with all our news and special offers just sign up to our newsletter here.  
Featured Image