There is so much to do this summer in the Boyne Valley for families. The hardest job will be to plan your break to fit all the activities in! To make things a little bit easier we have created a three-day itinerary for you so you can look forward to your adventure without the hassle of researching the best places to visit. You can even extend your stay and spend a week with us in our beautiful region. Here is our three days in the Boyne Valley for families.

Day 1: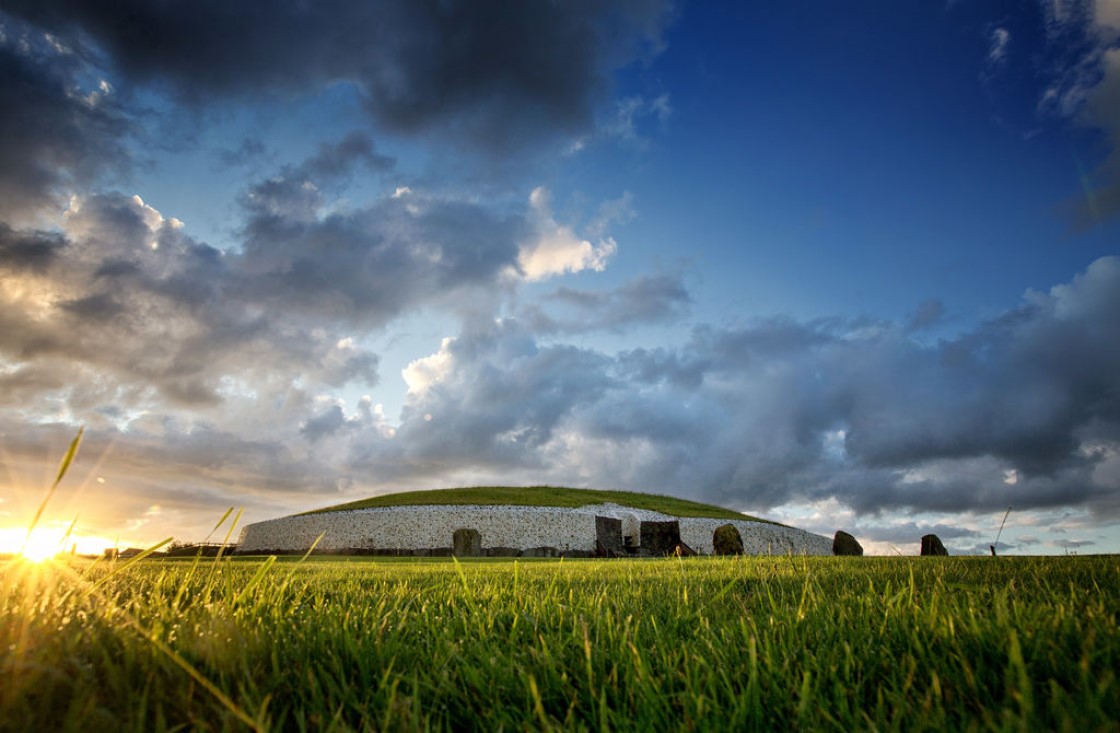 What better place to start your Boyne Valley adventure than at the UNESCO World Heritage Site at Brú na Bóinne - one of the world's most important prehistoric landscapes. Brú na Bóinne is dominated by the three well-known and celebrated passage tombs of Knowth, Newgrange and Dowth. 
Both Newgrange and Knowth are accessible from the visitor centre at Brú na Bóinne (to visit Newgrange and Knowth, prebooking is essential). The new, state of the art, immersive visitor experience transports visitors back 5,000 years to the construction of the monuments. Enjoy lunch at Brambles Café at Brú na Bóinne before taking to the river itself in the afternoon with the hugely popular Boyne Boats.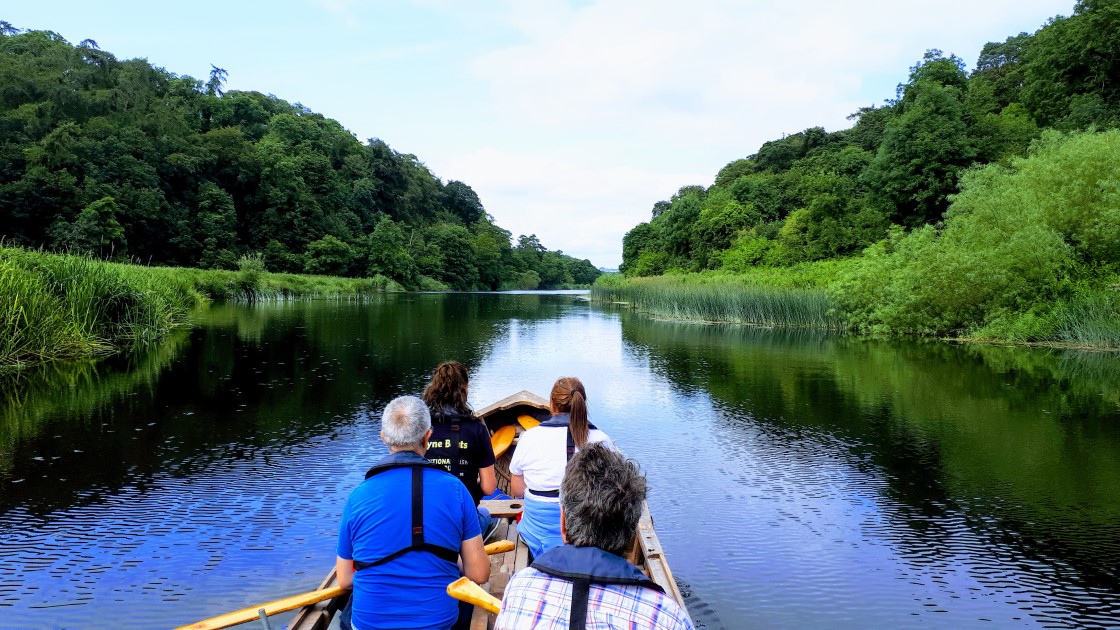 Ross at Boyne Boats is an expert on this area of the Boyne Valley. Here you will paddle in the handcrafted, traditional Kerry Naomhóg currachs which have starred in the hit TV show, Game of Thrones and be guided through 5,000 years of history in the heart of Ireland's Ancient East. The historic Boyne Canal experience will create lasting memories for you and your family.
Boyne Boats is conveniently located next to the site of the Battle of the Boyne Visitor Centre so after your paddle along the Boyne you can find out more about one of the most significant events in Irish and English history. The Battle of the Boyne was fought between the Protestant King William III and the Catholic King James II in 1690 and is brought to life in the visitor centre with a laser battle site model, an audio-visual film, real and replica weaponry, and interactive guided tours. The visitor centre is in the restored 18th century Oldbridge House complete with Victorian gardens, tea-rooms and a host of fascinating battle-site walks.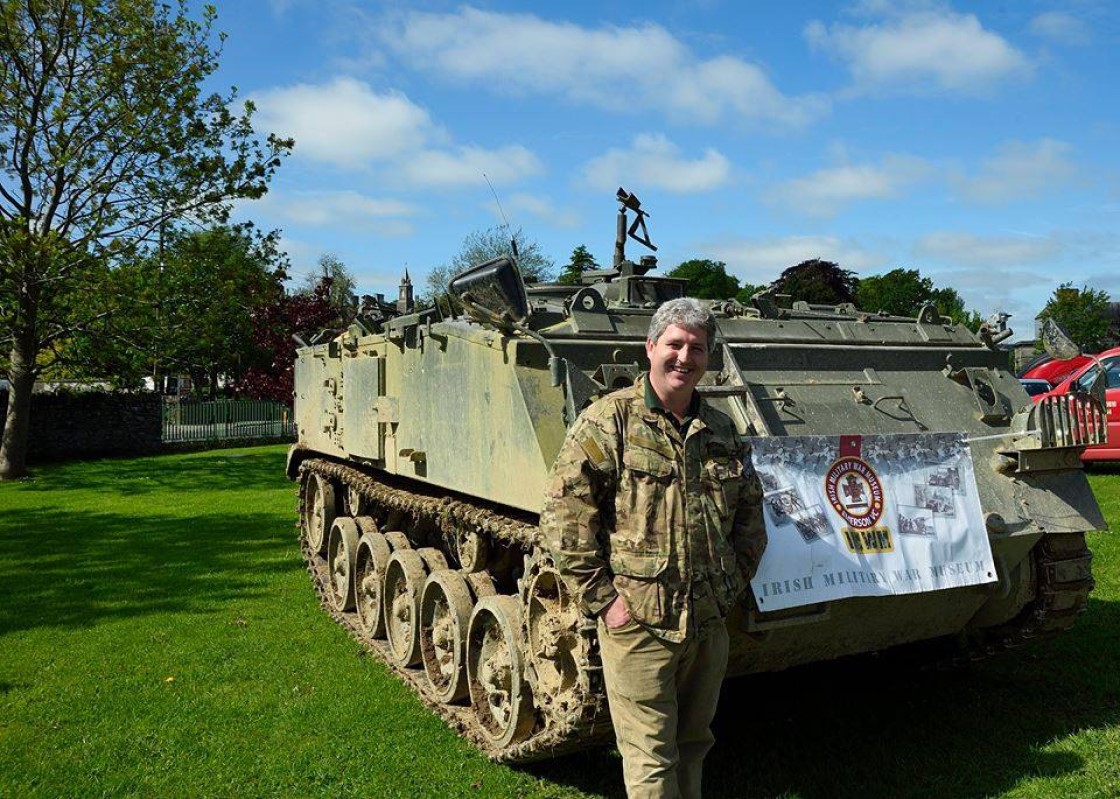 Alternatively head 15 minutes north to the Irish Military War Museum & Family Park which offers a hands-on, interactive museum experience which includes handling original weapons, visiting a replica World War I trench and a blank-firing weapons display. Other on-site activities include a large inflatable obstacle course and combat archery for some high-octane fun!
Another great activity with the kids is a visit to Newgrange Farm! This open farm and coffee shop offers a truly marvelous insight into farming life, allowing children a fun, up-close and hands-on experience with their animals. They also have indoor and outdoor play facilities, as well as outdoor and indoor picnic areas.
Spend the night in one of the local accommodation providers in Drogheda and enjoy a good nights sleep before day 2!

Day 2:

 
Start the day at Trim Castle, the largest, best-preserved, and most impressive Anglo-Norman castle in Ireland. It was built over a thirty-year period by Hugh de Lacy and his son, as the home of the Lordship of Meath. The castle may look familiar to many visitors as Mel Gibson's film, Braveheart was filmed here in the 1990s
Tours are available daily during the summer and at weekends in the winter. Don't forget to visit Trim Visitor Centre beside the castle, located in the historic town hall building, it houses the Medieval Armoury Tour, Trim Castle Tours in winter, tourist information and a great gift shop.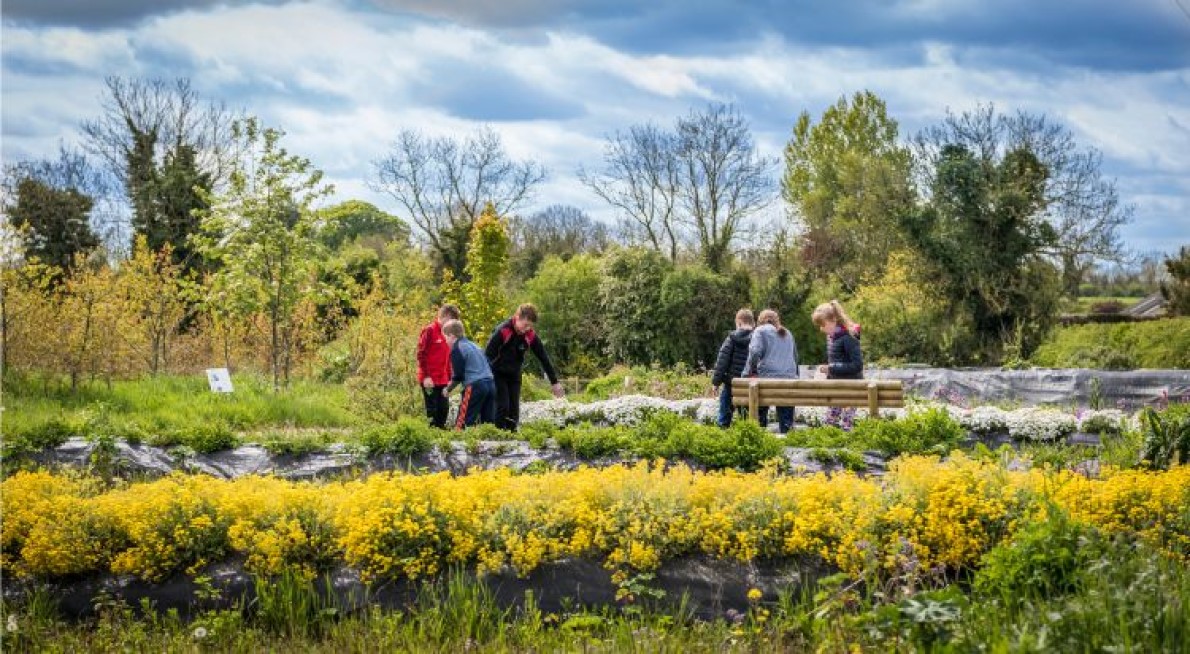 Another great spot before lunch is Beewise Nature Trail just 5 minutes outside Trim. For open days where you can take an educational/leisure self-guided walk around the nature trail using the information points along the way see their website or Facebook page. 
Break for lunch in one of the lovely restaurants, hotels or cafes in Trim before an afternoon of more adventure!
The children can let off some steam in the afternoon with a dizzying array of activities such as kayaking or a medieval river tour with Boyne Valley Activities, also located in Trim and now part of the new Boyne Blueway.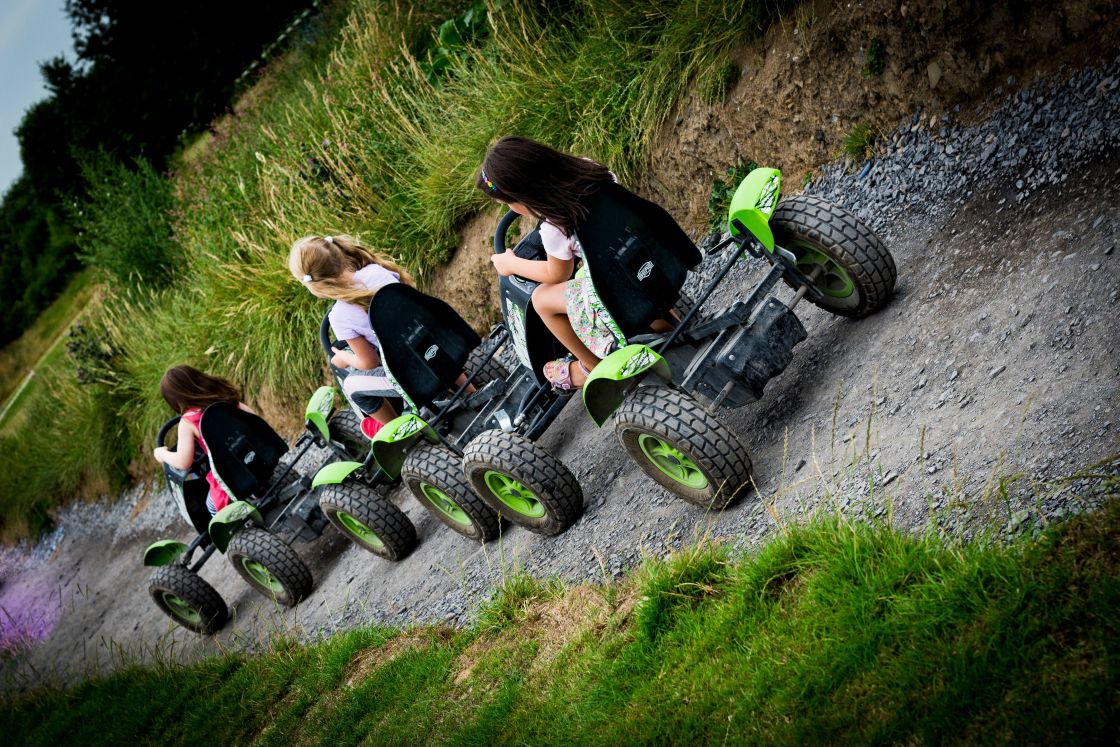 Alternatively, Navan Adventure Centre, located 15 minutes north of Trim, is open all day, every day, from 9.30am until dusk and has a great Family Activity Package which includes an inflatables area, minigolf, pedal go-karting, football-golf and ski-walking. 
The Zone Activity Centre, also located in Navan, offers bowling, karting, laser-tag, visceral reality games and a laser maze! You may need a entire extra day to enjoy all of these activities on offer! 
Rest your head for the night in one of many beautiful accommodation options in Navan or Trim. Choose from 3- and 4-star hotels, self-catering, B&B's, and Guesthouses. 

Day 3: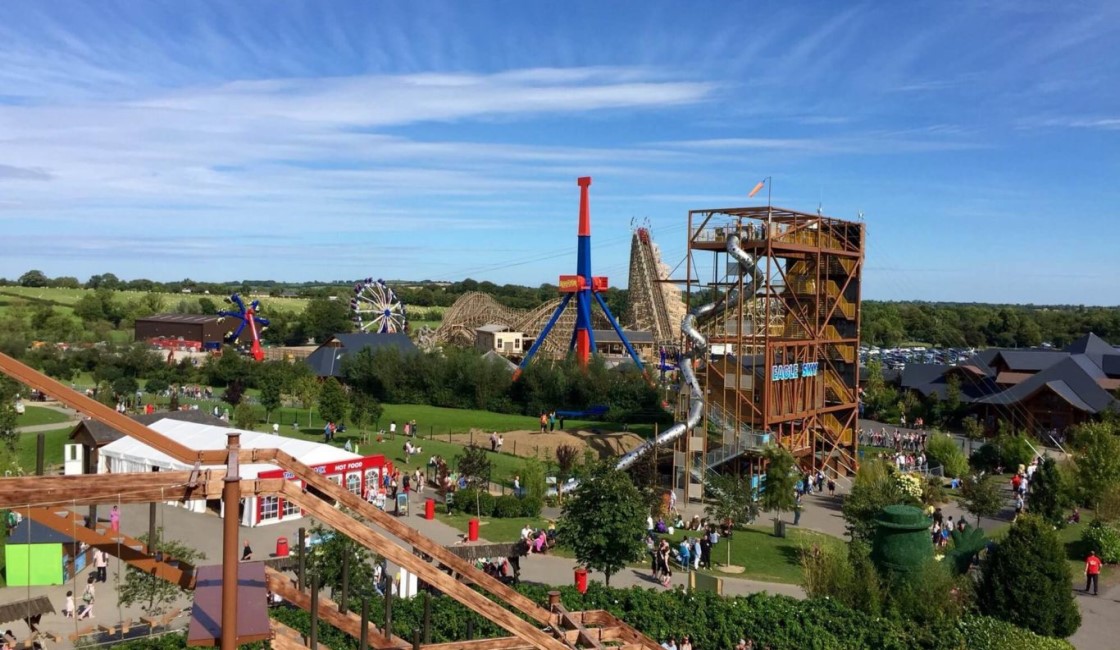 A family adventure in the Boyne Valley wouldn't be complete without a trip to Tayto Park, situated just north of Ashbourne. It's worth setting aside a whole day to really explore all that this fantastic 22-hectare park has to offer. 
All age groups and interests are catered for, from the thrill-seekers looking for an adrenalin rush to younger guests who like to take things a little bit slower! From the hair-raising rides on the Cú Culainn Roller coaster to the rush of adrenaline on the Dino dash, everyone is sure to find something that thrills and enthrals at Tayto Park! 

 
Alternatively, head to the 30,000 square-foot Funtasia Water Park located in Drogheda, where you'll find over 200 water-based activities for all to enjoy, including super slides, themed play areas, toddlers splash and an adult-only jacuzzi. Other attractions include bowling alleys, video game arcades, zipline, crazy golf and a prince and princess palace to name but a few! 
For the thrill seekers and petrol-heads among you, head to Whiteriver Karting, an exciting outdoor kart racing venue located just 8 minutes from Drogheda. 
For the smallies and tweenies, head to the wonderful Loughcrew House & Gardens Fairy Trail located just outside Oldcastle, Co. Meath where they'll find a charming and interactive guided trail through a magical garden full of magic doors, fairy houses and wishing trees.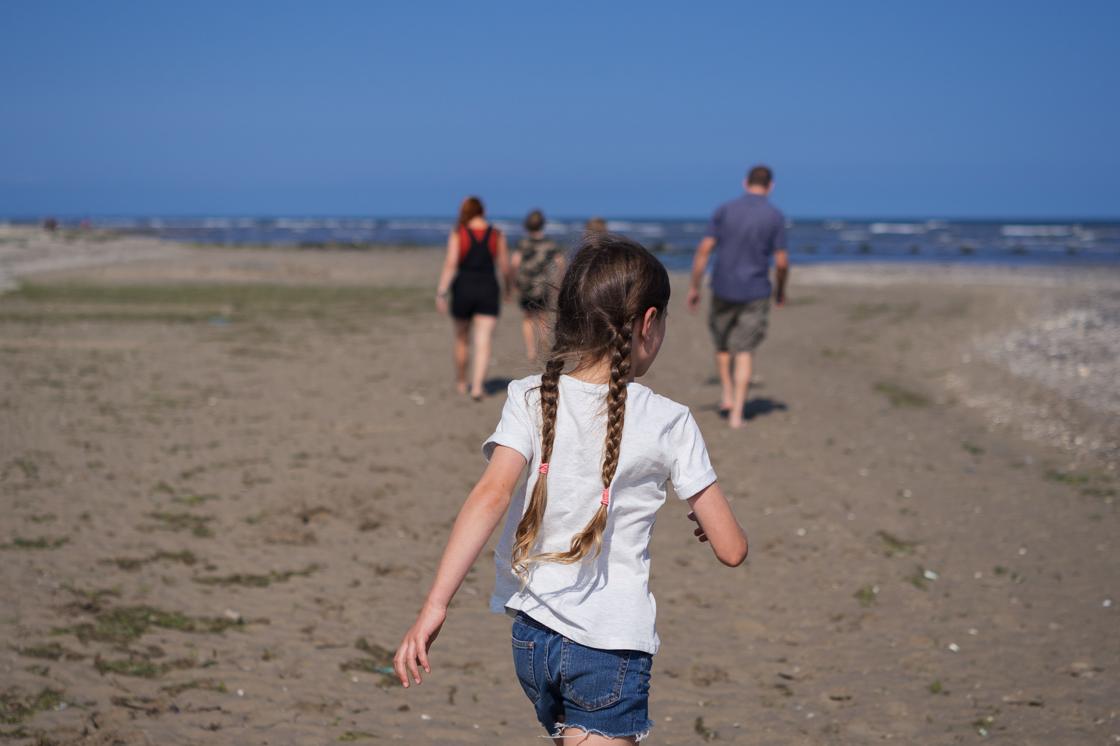 Don't forget that when the sun shines in Ireland there's no better place to be than at the beach! Bettystown/ Laytown 5km beach and Baltray Strand are two of the most scenic beach fronts in the country and the perfect place to enjoy some family fun on a summer's day! After the beach, enjoy a walk  in the walled Organic Garden and adjacent Nature Trail of Sonairte. Enjoy spectacular views of the River Nanny, a browse in their Eco Shop, and a visit to the Bee Museum. 
There really is so much to see here that a return visit or a week-long stay would be on the cards! Find more inspirational itineraries on our website here and start planning your trip to the Boyne Valley today! 
To keep up to date with all our news and special offers just sign up to our newsletter here. 
Featured Image