If the lockdown restrictions have taught us anything, it's that we all love walking and discovering new places to go for a stroll. In the Boyne Valley we have some beautiful walks for you to discover when you visit us next. Why not discover our walking tours of the Boyne Valley this Autumn and experience our history, heritage, and beautiful landscape all at the same time? Read on for a list of walking tours available right now and our tour guides and private tours that can tailor make the perfect walking trip for you.

Boyne Valley Towns walking tours.

The Kells Colmcille 1500 Illuminations tour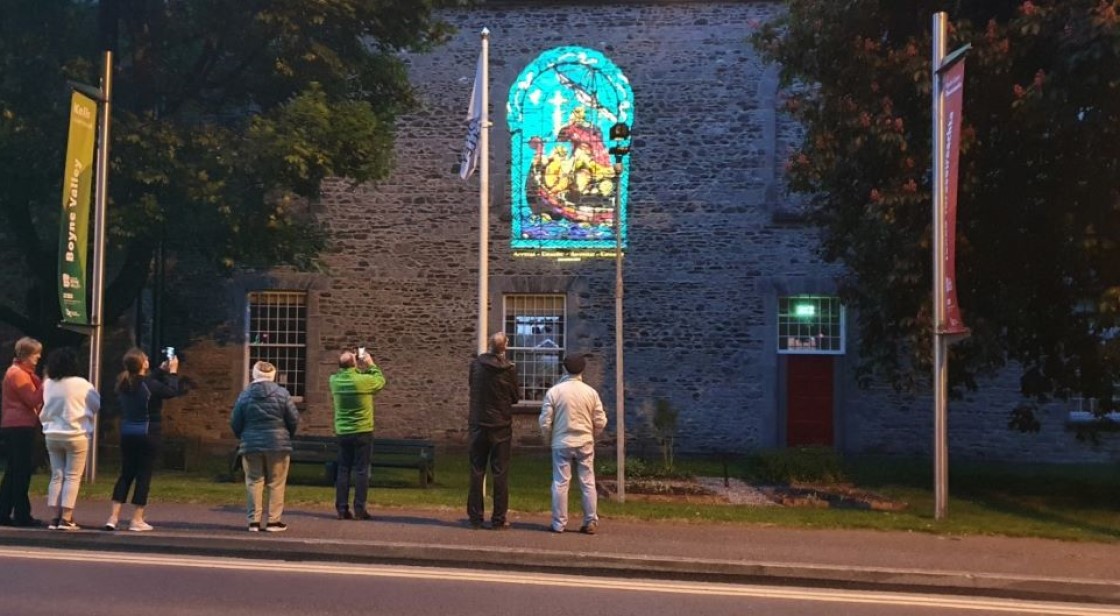 As dawn turns to dusk, the town of Kells comes alive in a spectacle of colour celebrating Colmcille's 1500th birthday. Immerse yourself in monastic magic as you meander through the various sites listening to tales regaling insights into Colmcille, the man, his royal ancestry, and his association with the world-famous Book of Kells. Tours begin at 9.30pm meeting at Kells Courthouse. The tours are running until the 12th of September and are €5 for adults. Children are free.

Trim Walking tours
Cynthia Simonet is a well known local tour guide of Trim who now runs daily tours (must be booked in advance) of the town and its nearby heritage sites. Take the Medieval Mile tour to explore the history of medieval Trim. This walk takes approximately 40 minutes and is €3 per person. 
The Holy grail of Knights and Monks tour explores Trim through the medieval Porch Fields to the beautiful Newtown ruins. This walk takes approx. 1 hour and 15 minutes and costs €5 per person. Tours can be booked through Trim Visitor centre on 046-9437227 or by emailing trimvisitorcentre@discoverboynevalley.ie

Historic Drogheda Walking Tours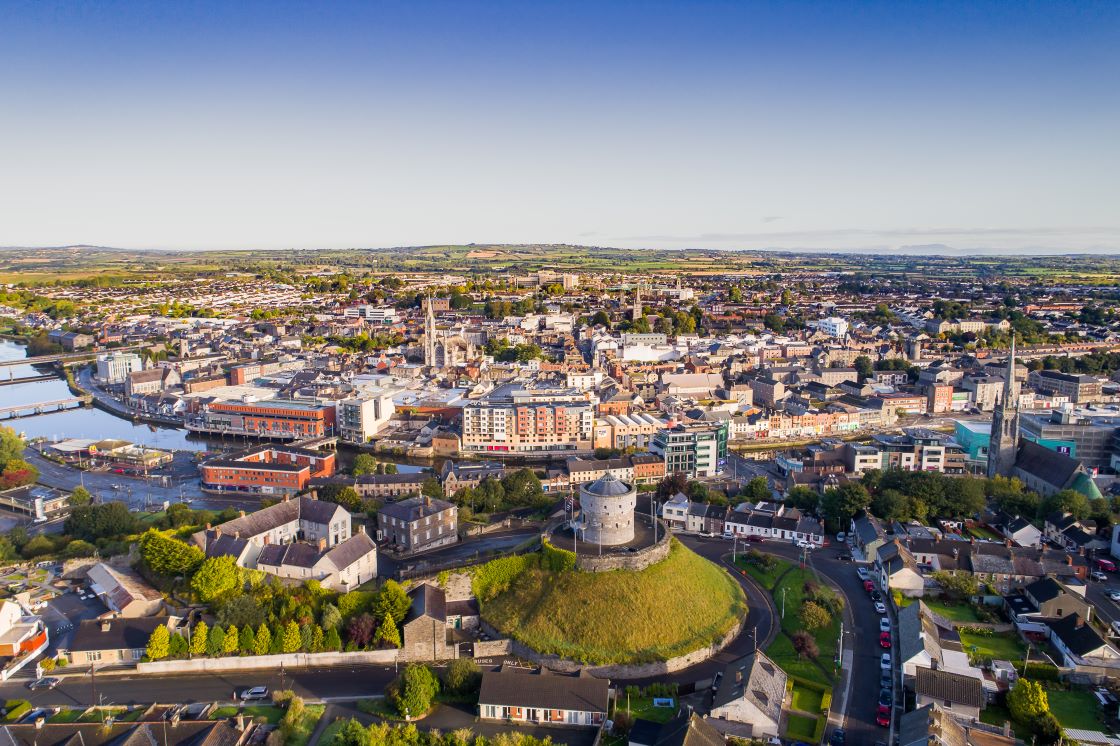 This highly informative and entertaining guided tour visits many of Drogheda's historic sites and gives information on others. The tour departs from the Tourist Office, The Tholsel, West St, Drogheda Monday to Friday at 2pm. Pre booking is necessary through the tourist office on 041-9872843.
Learn about key historic landmarks such as St Peter's R.C. Church, the Shrine of St. Oliver Plunkett, Highlanes Gallery (former a Franciscan Church), St Laurence's Gate, the Old Town Walls, St Peter's Churchyard (where information on the Magdalene Tower and Millmount will be given) and the Tholsel. Adults are €5 with concessions for children and seniors.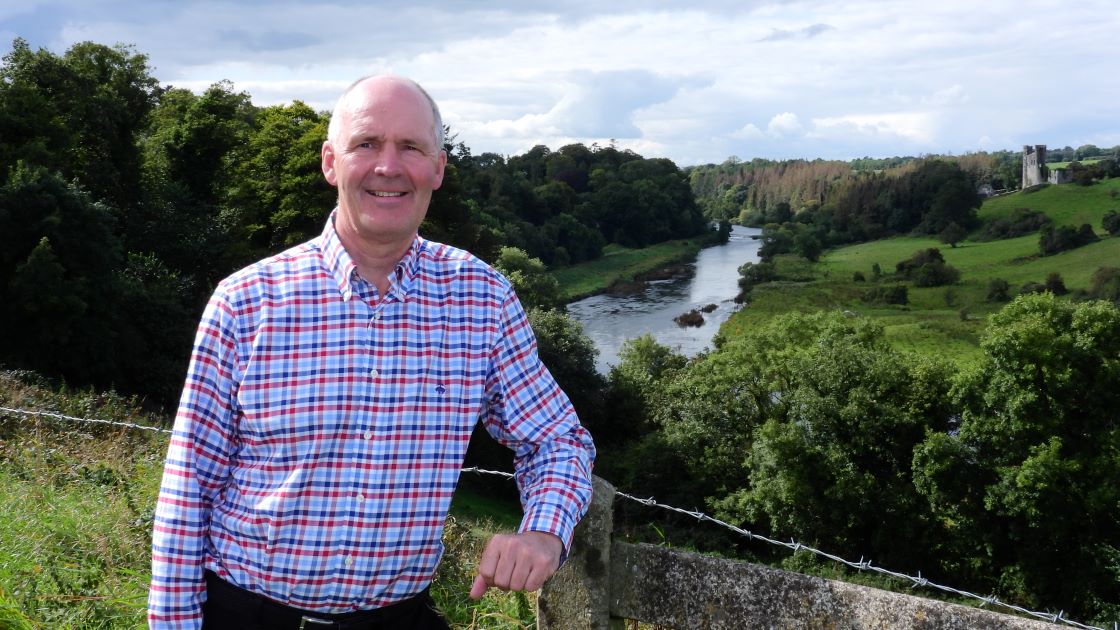 Michael at Boyne Valley Tours has been leading group and personalised tours in the Boyne Valley for years with an impressive wealth of Knowledge on the region. Michael offers private tours to Newgrange the World Heritage site, Hill of Tara, Monasterboice Round Tower and High Crosses, Bective Abbey and Trim Castle by luxury by Skoda Superb Sedan or Mercedes Minivan. Collection is available at your hotel or cruise ship in the Dublin / Meath or Louth area. Airport collection or drop off can be included as part of the tour.

Custom Irish Tours
Derek has developed an excellent reputation in the Irish tourism industry for providing top class private and bespoke tours throughout Ireland. He specialises in tours of his native Boyne Valley. Select one of the fabulous tour options available or you can even "Build a Tour" tailor-made to suit your interests and requirements.  Derek is offering fantastic walking tours at the Hill of Tara which include details of the history of the site as well as some of the myths and legends associated with it. The tours are 1 hour long and cost €10 per person. Please book in advance to avoid disappointment by emailing info@customirishtours.com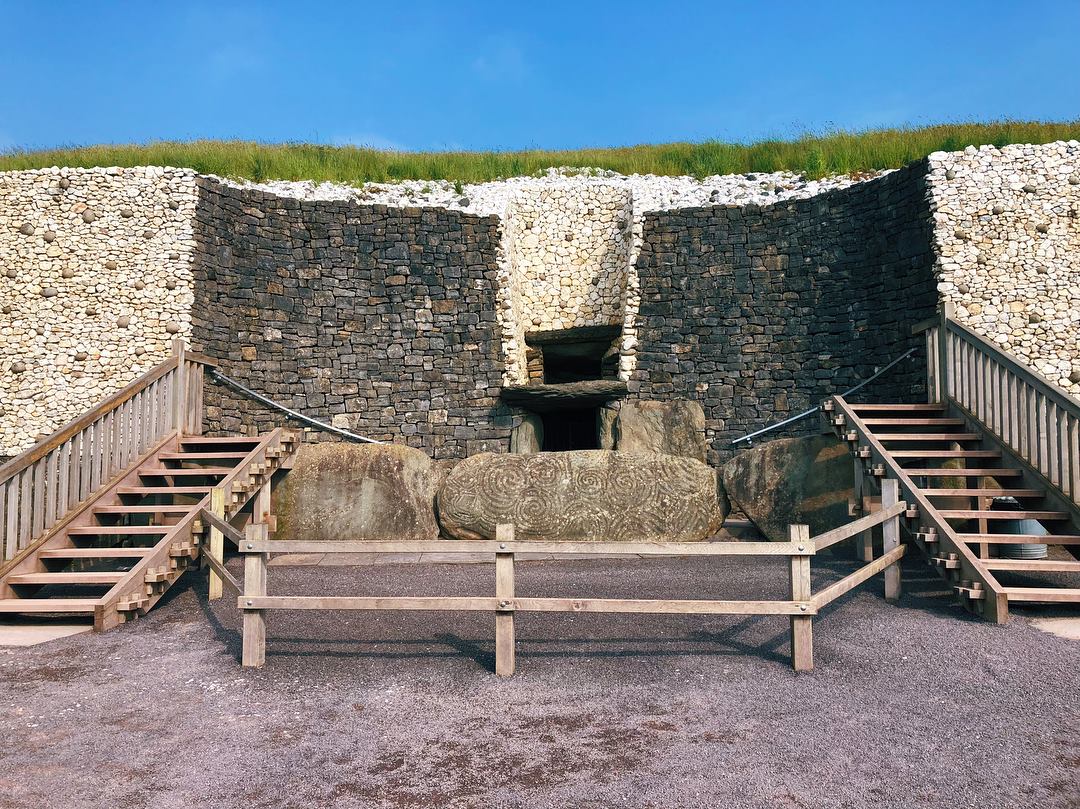 Love Irish Tours are a young vibrant company based in County Meath. With so much history and heritage based right on their doorstep, this tour company is the perfect option for exploring the Boyne Valley. They offer self-drive tours, private escorted tours and even coach tours for bigger groups. The team at Love Irish Tours build a personal relationship with all their customers and have often been told that its this personal touch that makes it the success it has become today.
My Ireland Family heritage
My Ireland family heritage offer a lot more than just a tour of the Boyne Valley. This company is ranked 6th worldwide by USA Today for best ancestry tour company. Sean Quinn and the team at My Ireland heritage genealogy tours find your ancestors' exact house location from the 1700s to the late 1800s and all available records in any county in Ireland. They are an Irish family heritage business dedicated to assisting you in your Irish ancestry research, for your roots and the records of your family history. They provide you with a once in a lifetime Irish Genealogy tour experience to visit your family's original family house and walk in the Footsteps of your Irish Ancestors. Their family history tours, and cultural tours will help you in tracing your Irish roots!

Royal Historical Tours
Royal Historical Tours is a private tour company run by Ian and Aisling Daragh.  Based in Trim, Co Meath, they have a passion and love for Irish History and its beautiful scenery.  They offer several tours in the Boyne Valley including the Meath Distillery Tour and the Meath Historic tour. Their tours are designed exclusively for you and your party only. They do not group share. Their vehicle is an eight-seater vehicle enabling Royal Historical Tours to take seven passengers comfortably. It has tinted windows for privacy, a black leather interior and is fully air-conditioned.
Experience the power of our sacred sites on a guided spiritual tour of your chosen site, Hill of Tara, Loughcrew, Uisneach, or Glendalough.  Treasa will teach you about indigenous Irish spirituality and the ancient gods and goddesses of the Tuatha de Danann. Discover the ancient Ireland of myth and legend and forge a spiritual and energetic connection with the sacred landscape of some of our most important Irish heritage sites. Treasa also is a qualified Tour and Heritage Guide, Holistic Therapist and Stress Management Consultant.

Tlachtga Abhaile
Each Halloween, actress and singer Fiona Dalton brings Tlachtga, the Celtic goddess of Halloween to life through an original interactive performance of story and song. It depicts with humor and song the true celebration of Samhain and is performed in a beautiful location, at the Lawrence hotel in the historic town of Athboy, only minutes away from the location where Halloween all began.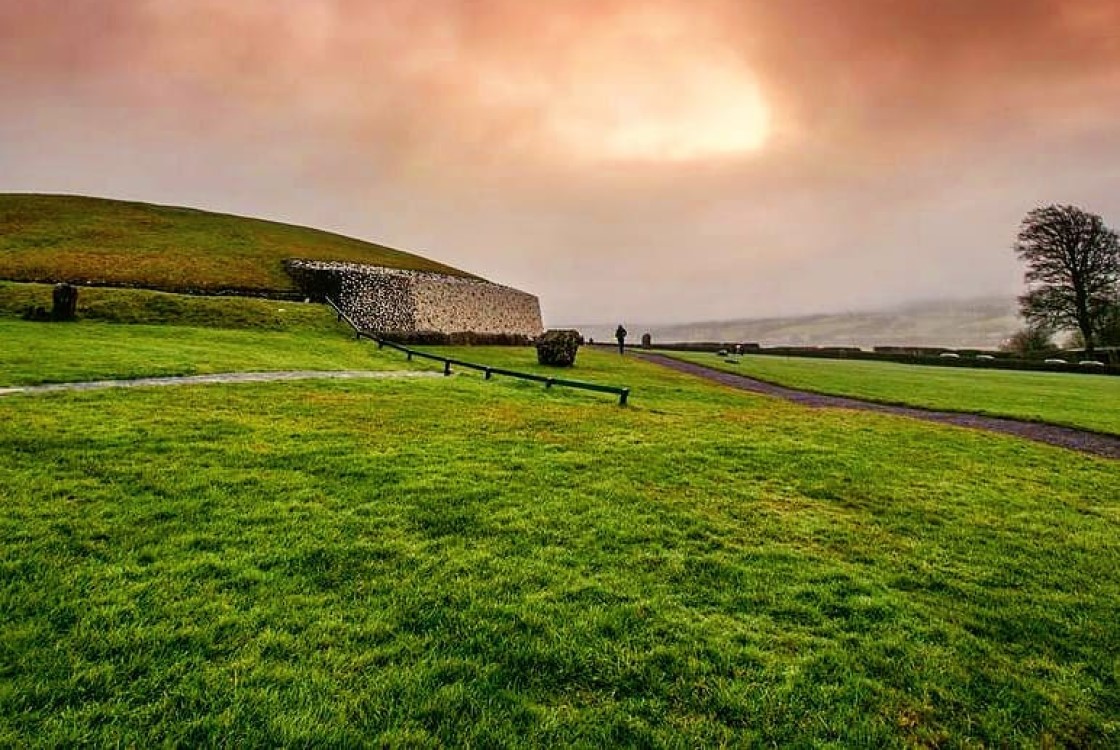 Your way Ireland takes the best of independent travel and takes it on tour. The good people at Your Way Ireland organise both guided and self-guided itineraries for the entire island of Ireland but their hearts will always be in the Boyne Valley. Especially in their hometown of Drogheda. They are with you every step of the way, from planning your itinerary to organising transport and accommodation for your stay.  Even when you arrive, they are never keen on a rigid itinerary.  That's why they supply all their guests with a smartphone and app bundle which is customised to ensure that you're never stuck for the information you need.

Zatino Travel
Zatino Travel /Ireland China International Travel Services Ltd (I-CITS) specialises in inbound Chinese visitors to the island of Ireland. Visitors from China can choose from several tour options around the Boyne Valley.
You will never be stuck for options of a tour around the Boyne Valley. Whether you are looking for a self-guided trail or a more personalised package trip, you are spoiled for choice here. 
To keep up to date with all our news and special offers just sign up to our newsletter here.  
Featured Image