Bringing local wellness practices together creating an experience that will improve your physical and emotional well-being to help achieve your most holistic, healthiest selves in the naturally stunning surroundings of the Boyne Valley.
Gates 9am - 7pm.
Event classes 10am - 5pm.
Limited car parking on site.
Please car pool, get dropped off or use public transport if possible ?(..or walk/run/cycle).
Sauna/Hot-Tub access included in ticket price.
*Age 16+ admissions only.
*No alcohol permitted on site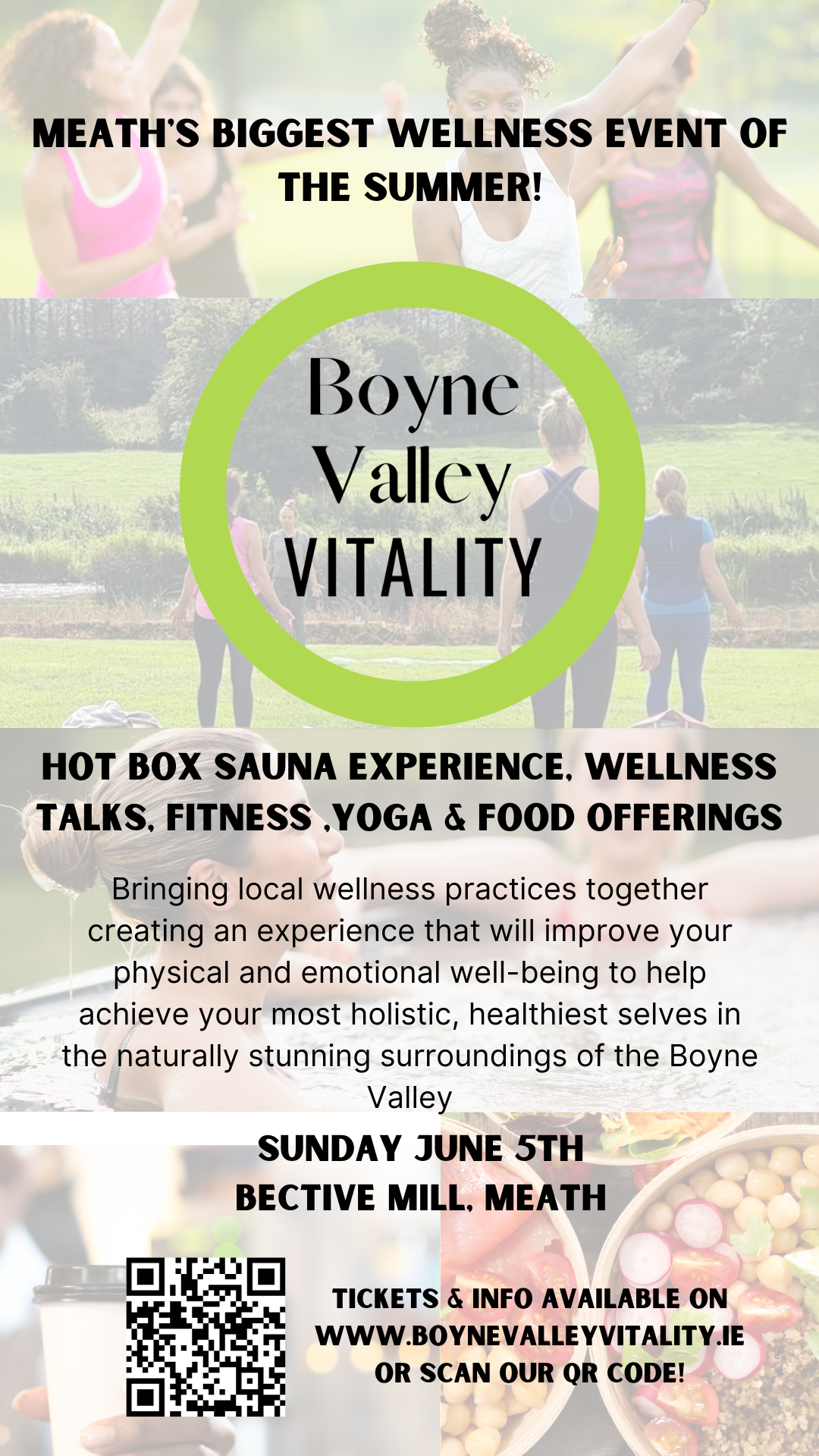 Images

Email Address
info@boynevalleyvitality.ie
Address
Bective Mill, Navan, Co Meath 
Facebook
https://www.facebook.com/boynevalleyvitality/
Date
Sun, Jun 5 2022, 9am - 7pm