Colmcille1500 Kells brings Columban monuments to new life by the innovation of projected imagery commissioned especially for this anniversary year. This collection of contemporary illuminations narrates 6 stories of Colmcille and his followers in vibrant colour. The collection highlights multiple historic and contemporary sites creating a vibrant world of colour, evoking the Book of Kells.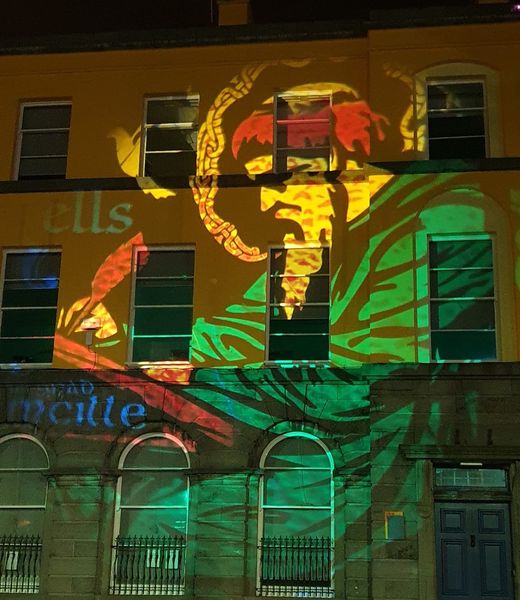 Let us take you on a tour of Kells following in the footsteps of the monks. We begin at the South entrance to Kells to view 'Arrival', the image that remembers 'The Homecoming', the time when the Columban monks returned from Iona to Kells. At the Civic Offices 'The Exile' tells of the copying of books, the origin of copyright law and Colmcille's leaving of Ireland.  At St. Colmcille's House 'The Scribe' evokes the long hours of writing and study in cramped and difficult conditions which brought the precious manuscripts to the world. At the entrance to the monastic site 'The High Crosses' reflect the mastery of stone-carving reached in Kells. At the Round tower 'Kells of the Kings' tells a tale of repeated attacks on Kells by Vikings and Celtic tribes alike. We end our tour at Saint Colmcille's Well where 'The Water of Life' brings us back to the peace of Columba and his inherent spirituality.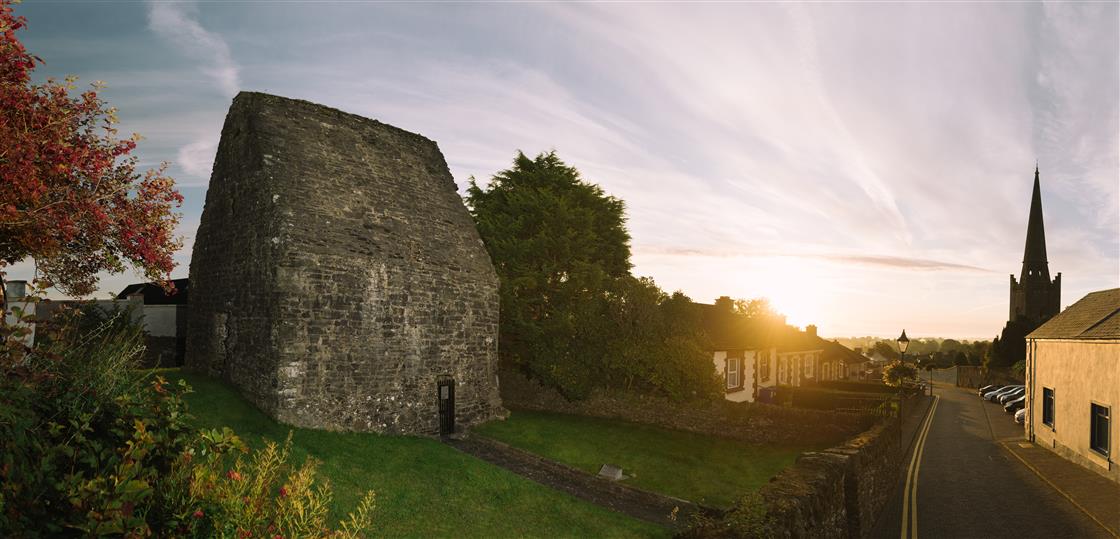 As dawn turns to dusk Kells comes alive blending past and present in a spectacle of colour as architectural heritage is transformed in a modern and contemporary way.
To follow this project keep an eye on Kells Colmcille1500 Facebook page.
Images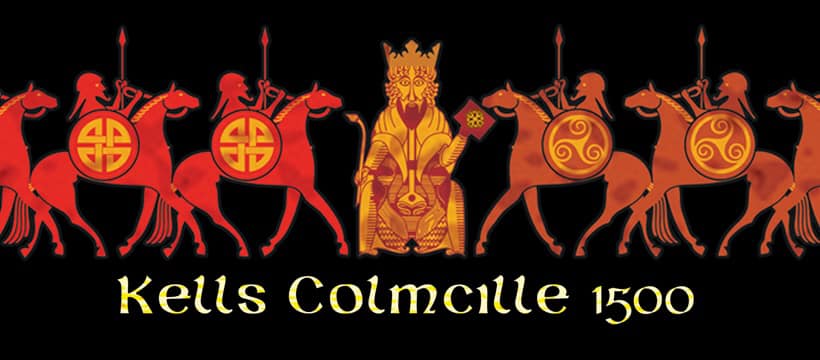 Facebook
https://www.facebook.com/kellscolmcille1500/
Date
Mon, Jun 7 2021, 11pm - Thu, Sep 30 2021, 10:59pm