The sixteenth edition of Culture Night will take place on Friday 17 September 2021.
Culture Night / Oíche Chultúir is brought to you by the Arts Council; it is a national moment, celebrating all that makes up the richness and diversity of culture in Ireland today, connecting people to cultural activities locally and nationally and aims to open up pathways to ongoing engagement. See below for Boyne Valley events in south Louth. For Meath events click here.

Offline
Join us for our annual celebration of culture and creativity in Drogheda, as we host a unique evening bringing you on our culture trail from Droichead Arts Centre, Barlow House to Droichead Arts Centre, Stockwell Street.
Featuring local professional artists from the North East across town,   with many cultural experiences on offer for you to enjoy, from a visual arts installation in the yard of Barlow House, public art interventions across West Street, on to our  gallery which will host the County Collection, Taisce Lu, and where you can view the collection, and chat  to some of the artists, finishing up with some music, and spoken work in our theatre.
Tours limited to 10 people max, taking place every 45 mins from 6pm with last tour at 9.00pm. Come along, be prepared to be surprised, and it's all free! More details.
Time: 6pm - 9:45pm
Genres: Audio Visual / Audio Walk / Music / Spoken Word / Tour / Visual Art
Features: Family friendly / Wheelchair accessible
Address: Stockwell Street, Drogheda, Co Louth
Website: http://www.droichead.com/
Phone: 041 9833946

Offline
Highlanes Gallery presents an evening to remember both on and offsite with visual art, music, practical workshops and a talk, focusing on current exhibitions, CITY, Justice Never Enough by Abigail O'Brien and the Collection. There will be a tasting menu from Five Good Things Café, and the evening will utilise both indoors, and the outdoor courtyard, as well as a truly unique space, also on Laurence Street, the former Methodist Church. More details.
Time: 6pm - 9pm
Genres: Heritage / History / Museum / Music / Talk / Visual Art
Facilities: Café
Features: Family friendly / Wheelchair accessible
Address: 36 St Laurence St, Lagavooren, Drogheda, Co Louth A92 F7PH
Website: http://highlanes.ie
Phone: 041 9803311

Offline
On August 28th from 11am to 2pm a number of workshops will take place at Millmount Craft Quarter exploring the colour blue. These will include Felting, Indigo Dying and Coil Building.
Felting, the oldest textile art, this workshop looks at variants of blue in the seashore as inspiration for a finished piece.
Indigo Dyeing, the Japanese art of Shibori uses stitches,folds and indigo dye to create patterns on cotton and silks.
Coil Building, this ancient technique will be used to form a ceramic bowl with dramatic strokes of cobalt slip and glaze.
***Booking for workshops required***
Felting                           086 2108102
Indigo Dyeing               086 3712927
Ceramic Coil Building  086 3238820
"Out of the Blue Exhibition" – The finished Art work will be launched and exhibited at Gallery 13, Millmount Craft Quarter on Culture Night and will continue to be exhibited until 24th September. More details.
No booking required for the exhibition
Time: 6pm - 9pm
Genres: Craft / Visual Art
Features: Family friendly
Address: Millmount, Drogheda, Co Louth
Website: http://www.facebook.com/millmountcraftquarter/
Phone: 0863238820
No Booking Required
Images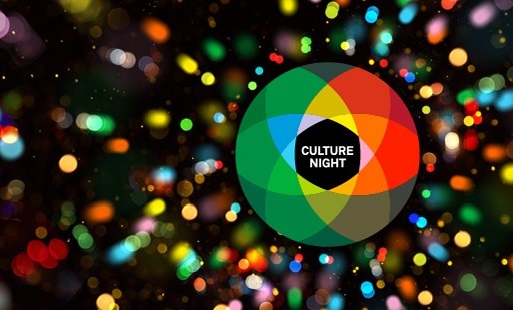 Facebook
https://www.facebook.com/culturenight/
Date
Fri, Sep 17 2021, All day