The seventeenth edition of Culture Night will take place on Friday 23 September 2022
Culture Night / Oíche Chultúir is brought to you by the Arts Council; it is a national moment, celebrating culture, creativity and the arts and seeks to actively promote the belief that this rich and varied culture is alive, treasured and nurtured in people's lives, today and every day.  It is delivered nationwide in cities, towns, villages and rural locations as well as online and through our media partners.  Over 1.1 million people engaged with Culture Night in 2021.
Click here for information on Culture Night events at the Solstice Arts Centre Navan.
Click here for information on other events in Meath.
Click here to download the Autumn 2022 Meath Arts Office Newsletter, which includes details of Culture Night Events (see below for a selection).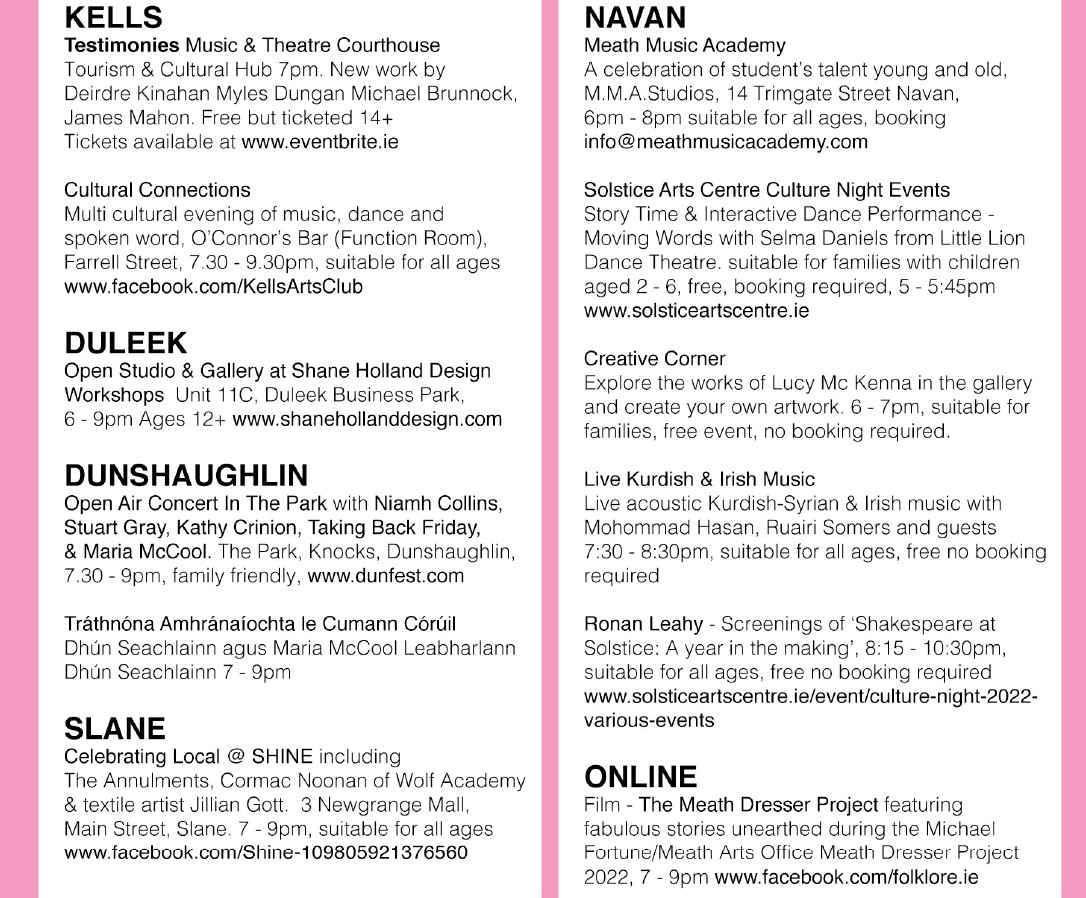 Images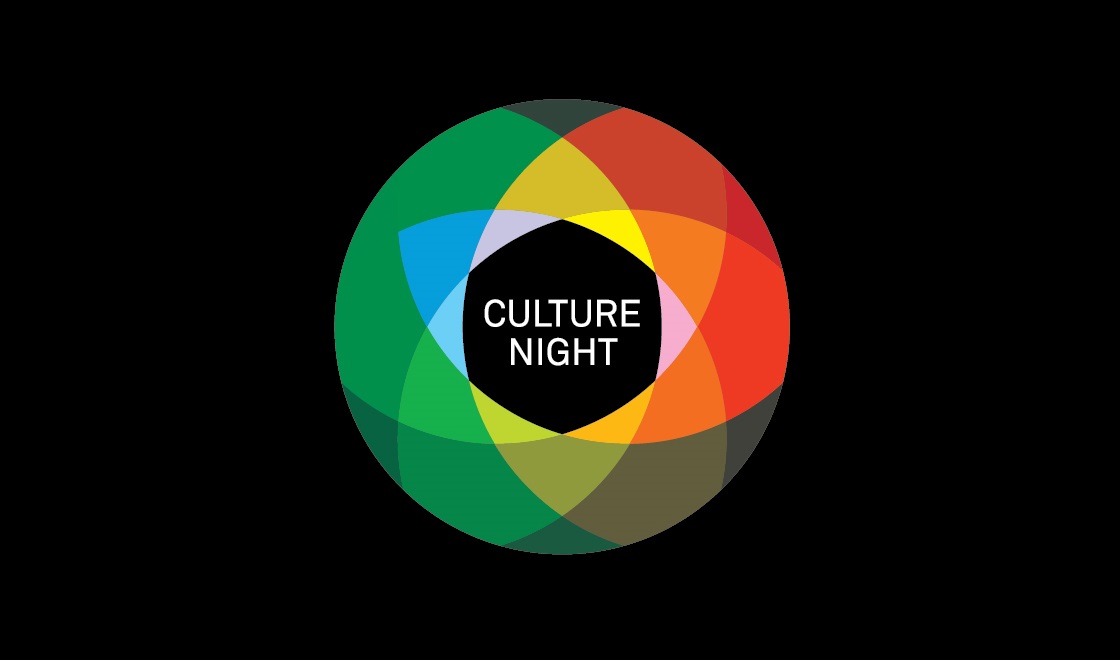 Facebook
https://www.facebook.com/culturenight/
Date
Fri, Sep 23 2022, All day