Drogheda Classical Music 2022/23 presents a mix of solo, trio, quartet recitals, larger ensembles plus a weekend dedicated to the voice all live in St Peter's Church of Ireland, Drogheda from September through to April 2023. Celebrating great music and artists, the season has something for every taste.
Upcoming concerts
---
Our mission is to provide our audiences with an opportunity to hear the best of national and international musicians on a local stage. We're passionate about programming an exciting repertoire from all classical genres.
Buy a full season ticket
Our full season tickets allows you access to all eight concerts throughout the series for only €130!
Lise de la Salle & Hermes Quartet
SUNDAY 24TH SEPTEMBER 2023
---
Lise de la Salle, one of today's exciting young artists, joins forces with the multi award-winning Hermes Quartet with a programme full of romance and beauty.
Michael McHale
THURSDAY 12TH OCTOBER 2023
---
Pianist Michael McHale makes a welcome return to Drogheda for a special solo recital to mark his 40th birthday.
Kahlo Piano Quartet
FRIDAY 10TH NOVEMBER 2023
---
The international-prizewinning Kahlo Piano Quartet make their Drogheda debut with a stunning programme of music.
John Finucane, Jessie Grimes & Finghin Collins
FRIDAY 8TH DECEMBER 2023
---
Three leading Irish musicians with busy international careers come together for this concert of duos and trios.
Jonathan Roozeman & Varvara Nepomnyashchaya
FRIDAY 19TH JANUARY 2024
---
For this Drogheda exclusive concert, Jonathan Roozeman and Varvara Nepomnyashchaya perform a programme of thrilling works.
Tim Horton
FRIDAY 9TH FEBRUARY 2024
---
Tim Horton is one of the UK's leading pianists, equally at home in solo and chamber repertoire.
Irish Baroque Orchestra
SATURDAY 2ND MARCH 2024
---
St Matthew Passion will be brought to life by the Irish Baroque Orchestra and the voices of Sestina, under the artistic direction of Peter Whelan.
Vanbrugh and Friends
FRIDAY 19TH APRIL 2024
---
The Vanbrugh Quartet are joined by Marja Gaynor and Ed Creedon in a glorious programme of rich and sonorous chamber works by Beethoven and Brahms.
Images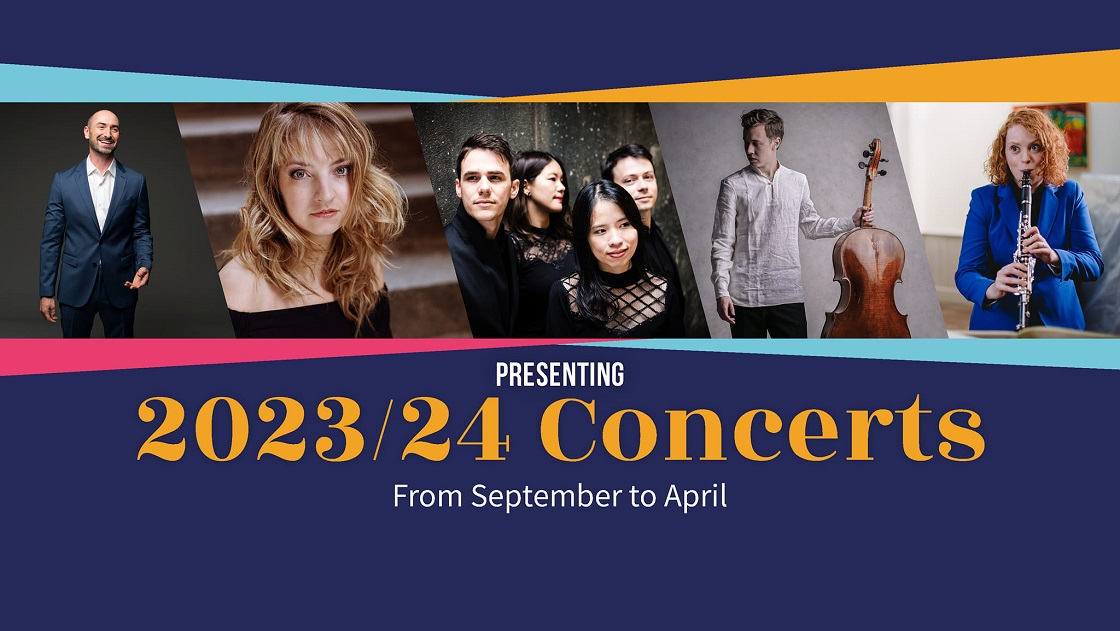 Email Address
gavan@droghedaclassicalmusic.com
Address
St. Peter's Church of Ireland, Peter St, Downtown Drogheda, Drogheda, Co. Louth, A92 AP95
Facebook
https://www.facebook.com/DroghedaCM/
Twitter
https://twitter.com/DroghedaCM
Latitude
53.7205209675824
Longitude
-6.350503242037106
Date
Sun, Sep 24 2023 - Fri, Apr 19 2024, All day