The Fairies of WonderWorld are in search of new recruits for their wonderful day camp - Fairy School!
Tickets: www.eventbrite.ie and search Slane Castle.
Learn to be a fairy, graduate with wings
This magical day camp will take place at Slane Castle, Slane, Co. Meath
Join the fairies for a fun filled adventure as you learn all about the magical world of fairies, unicorns, mermaids and so much more! 
Each place costs €25 per child and includes attendance, a Fairy Kit with wings, magic wand, flower crown plus more, a fairy feast & refreshments 
There is also an option to purchase a special Fairy Invitation pack which includes an official invitation to Fairy School along with a fairy necklace, presented in a sparkling gift box to put under the tree for a very deserving budding Fairy
Make a night of it and stay on the estate at Rock Farm www.rockfarmslane.ie glamping or holiday homes available. Check the website for availability. Come early and enjoy our Thursday farmers market. The fairy camps are the first weekend of the Easter holidays.
Images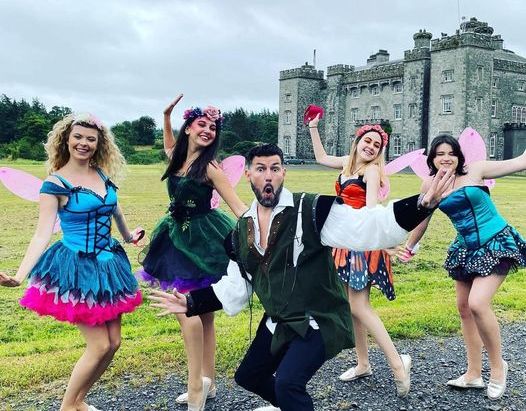 Address
Slane Castle, Slane, Co Meath 
Facebook
https://www.facebook.com/officialslanecastle
Latitude
53.70978965994207
Longitude
-6.5611586874706305
Date
Sat, Apr 9 2022, 10am - Sun, Apr 10 2022, 2pm