Loughcrew's Enchanted Garden - Alice in Wonderland

Celebrate a world of electric light take on the fantastical tale of Alice in Wonderland in the enchanted Loughcrew Gardens
Get ready to immerse yourself in a night time visual spectacle as the tale of Alice in Wonderland is imagined through an evolving landscape of electric light, installation and sound. Release your inner child as you wander through this visual interpretation of one of the world's most beloved fantasies. Descend the rabbit hole and wind around the magical trail and create your own memories with those nearest and dearest to you. 
Hot food and beverages will be available with more details to follow on the www.loughcrew.com website. Please dress for the weather, be mindful of other visitors and remember to bring your camera to bring a little magic home with you. Loughcrew Lightscape is open to all ages and is wheelchair accessible. If you have any questions about the event then please look at our website (loughcrew.com/lightscape) or contact our fantastic team at admin@loughcrew.com. We encourage all visitors to deploy any costumes they desire to explore the enchanted garden so feel free to let your creativeness flow if this is something that you, or your family are game for.
The dress rehearsal for Loughcrew Lightscape "Alice in Wonderland" is on Saturday 6th November. Use the discount code LIGHTDRESS21. 
All tickets are online so that everyone will have a chance to stay safe. We are preparing for the possibility of continued restrictions and will follow the government guidance in place at the time of the event. In the event that a new government Covid lockdown is introduced during this time then we will offer to either run the event at a later date once restrictions have eased, or issue a full refund of the ticket price.
Please check the website closer to the event for more details and surprises (enchantedgarden.ie). If you have any questions then please contact our fantastic team at admin@loughcrew.com.
The Lightscape runs from Thursdays- Sundays (inclusive) with time slots available from 5pm- 9pm. 
Tickets for the main event are available from 11th November- 23rd December with dress rehearsal tickets available for Saturday 6th November, 
Book your tickets here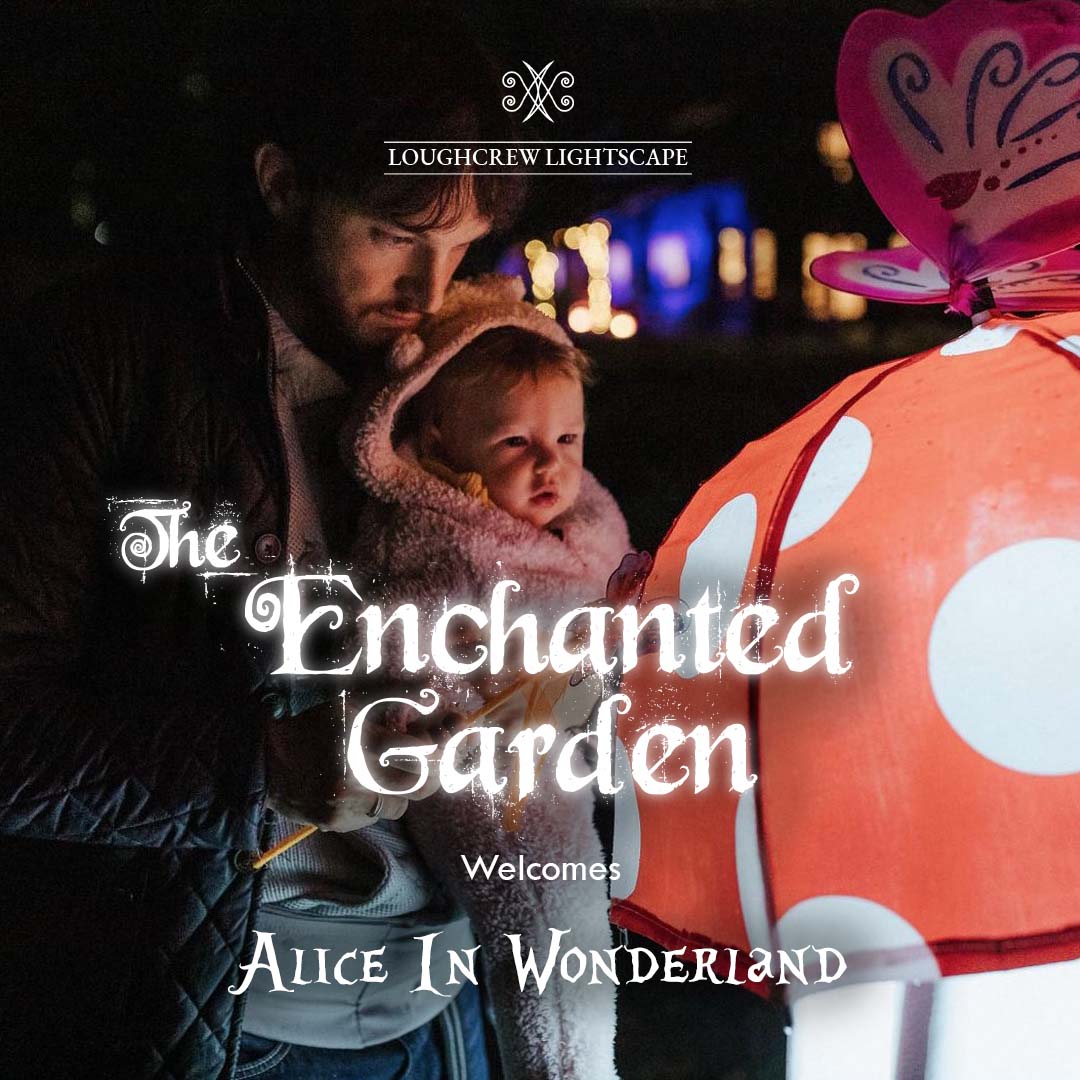 Images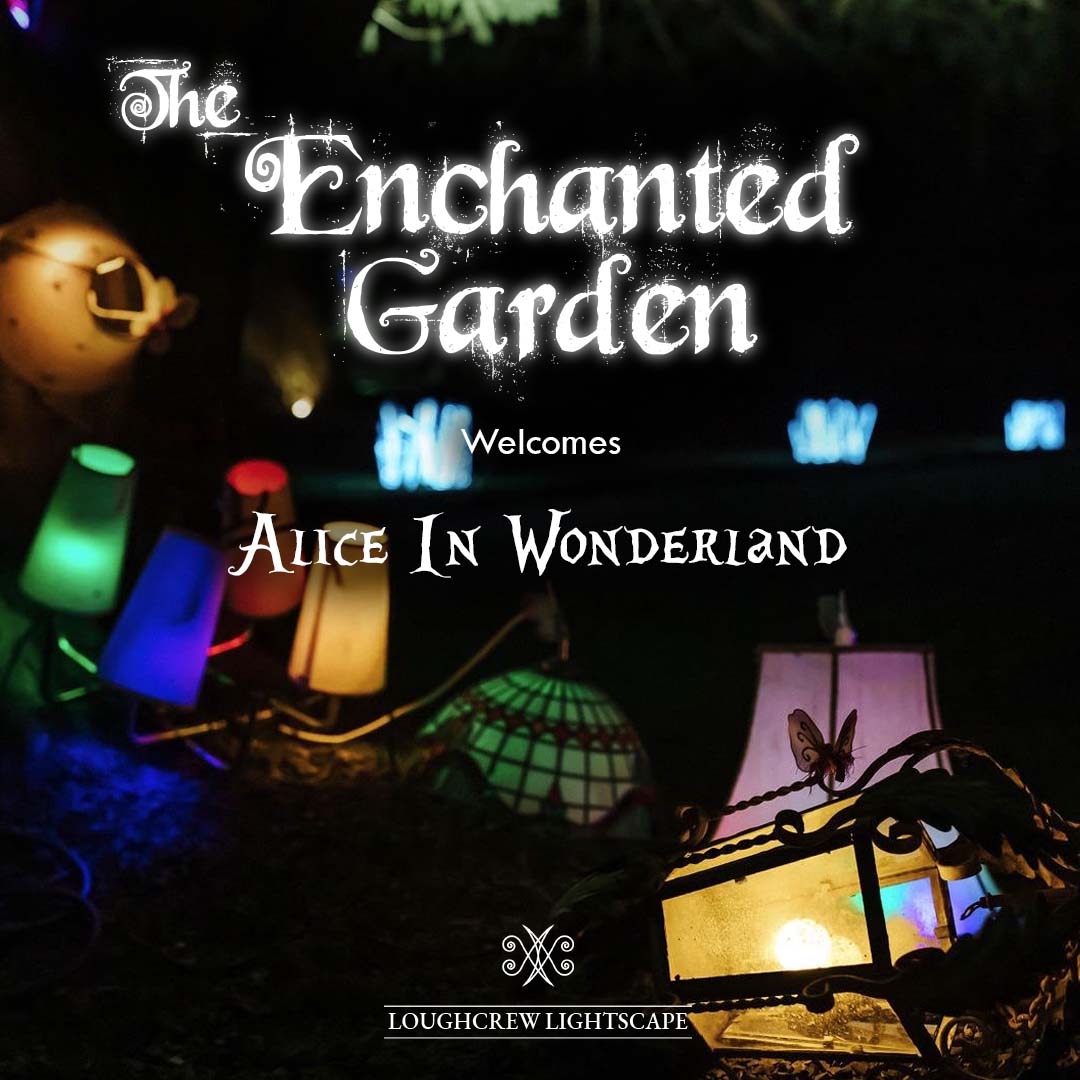 Email Address
admin@loughcrew.com
Address
Loughcrew Estate & Gardens, Oldcastle, Co. Meath A82 X4Y1
Facebook
https://www.facebook.com/loughcrewestate
Latitude
53.73457611529287
Longitude
-7.1436756151182195
Date
Sat, Nov 6 - Thu, Dec 30 2021, All day