The autumnal equinox is on September 23rd. For us in the Northern Hemisphere, autumn arrives while south of the equator, spring begins. 5000 years ago, the builders of the monument known as Cairn T at Loughcrew aligned their tomb to sunrise at the equinoxes.
The Office of Public Works will have staff on site for dawn from 7.00am on September 22nd, 23rd and 24th (Thursday, Friday and Saturday).
Cairn T remains closed but all are welcome to visit the Cairns to celebrate the beginning of Autumn.
Please note that the climb to the top of the hill is steep.
Please wear sensible footwear and dress for the weather. Dogs should be kept on leads.
It will be dark so torches are recommended.
Images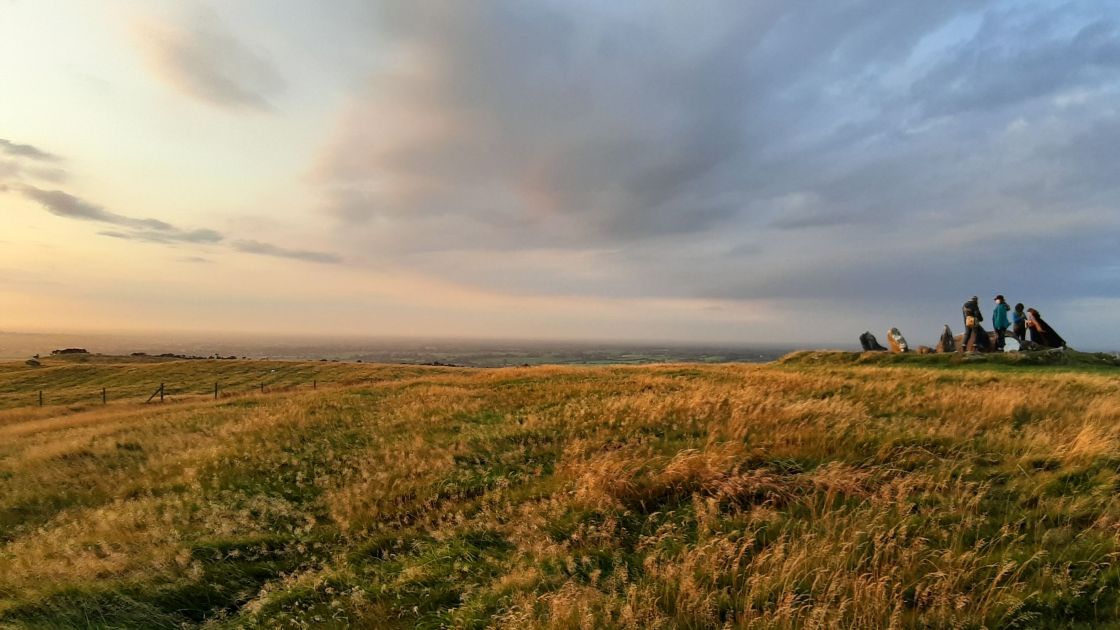 Email Address
brunaboinne@opw.ie
Address
Cortown, Oldcastle, Co Meath
Facebook
https://www.facebook.com/loughcrewopw
Latitude
53.74473777427469
Longitude
-7.11145244937655
Date
Thu, Sep 22 2022, 7am - Sat, Sep 24 2022, 8am