Moynalty Country Music Festival are delighted to announce to have secured Nathan Carter, Mike Denver, Robert Mizzell, Matt Leavy and Paul Leavy for a day of live entertainment on Sunday 8th of August.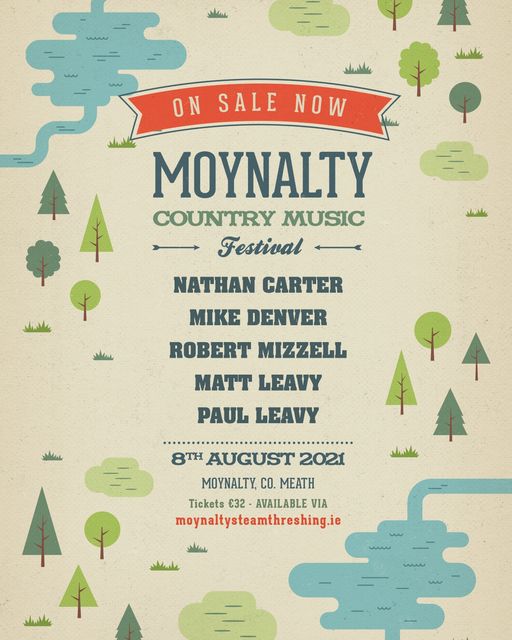 *Tickets on sale now*
Moynalty Country Music Festival on Sunday 8th of August from 2-9.30pm featuring Nathan Carter, Robert Mizzell, Mike Denver, Paul Leavy and Matt Leavy.
Ticket price's are €32 per individual. Due to Covid-19 regulations we are restricted to the amount of attendees we can have on site which includes children, due to this all attendees regardless of age will require a ticket.
Tickets can be purchased through our website: https://moynaltysteamthreshing.ie/shop/
Please proceed to "Buy a ticket" and select what quantity of tickets you would like. Please fill in all fields seeking information in case we need to contact you.
If anyone would wish to buy tickets over the phone who may not have access to the Web, the office number will be active from Friday, 10am-2pm and then resumes on a Monday to Friday 10am-2pm basis. Please allow this form of booking to those with no Internet access.0469244810
In case regulations are to change prohibiting the concert to go ahead, a future date will be provided and the same ticket will be valid for it.
Details and arrangements for camping will be released in the coming days.

We look forward to welcoming you all to what will be a brilliant concert featuring some of Irelands top country music acts.
Images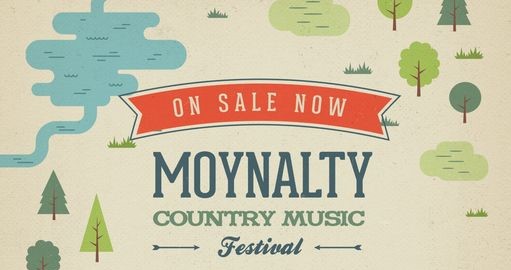 Telephone
087 2393342/ 046 9244810
Email Address
office@moynaltysteamthreshing.ie
Address
Donore, Moynalty, Kells, Co. Meath
A82 C6K7
Facebook
https://www.facebook.com/MoynaltySteamThreshing
Twitter
https://twitter.com/MoynaltySteam
Latitude
53.78730788359873
Longitude
-6.888485939162348
Date
Sun, Aug 8 2021, All day