May Family Fun Event
(Specially designed to comply with government restrictions)
Come join us for the long awaited reopening of Navan Adventure Centre. This action packed family fun session will be the perfect start for outdoor family fun activities in 2021!
When: May 1st, 2nd, 3rd
Times: 10:30 to 19:00
Suitable ages: From ages 3 to 12 years with parents / guardians
Activities estimated time: 1.5 to 2 hours
Features
What's it all about? We have designed this family fun session to get families playing together and having lots of fun in the outdoors! We have 6 fantastic activities for you and your family to enjoy!
What's included:
Fairy Door Craft Activity (Design and decorate your very own fairy door)
Inflatable Obstacle Courses & Slides (Child must be 1 meter tall or more)
Football Golf
Adventure Obstacle Course
Mini Golf
Off Road Pedal Go-Karting- This is an outdoor activity where 2 meter social distancing can easily be maintained. We will have a one-way system in place as you go around the activities in your family bubble.
Activity 1:
Fairy Door Craft Activity
What's behind the fairy door? A magical world that you'll want to explore! Little artists will love this craft activity where they decorate their very own fairy door. Also, the best creation will be in with a chance of winning a free birthday party for 10 kids!
Activity 2:
Bouncy Inflatables Area
Bounce through our inflatable obstacle courses and slides. (Child must be 1 meter tall or more).
Please note: Adults are not permitted on the inflatables.
Activity 3:
Adventure Obstacle Course
Can you and your family navigate through our super cool obstacle course?
Adults are welcome to take part.
Activity 5:
Off-Road Pedal Go-Karting
Pedal and race our specially designed off-road track with our state of the art Berg off-road pedal go-karts.
These go-karts have been designed with big chunky off-road tyres for maximum grip, for you to navigate our purpose built off-road course with plenty of lumps and bumps along the way.
This activity is suitable from the age of 6 if you are peddling and from 3 years old as a passenger! We have detachable passenger seats available for the smaller kids. They are also suitable for adults!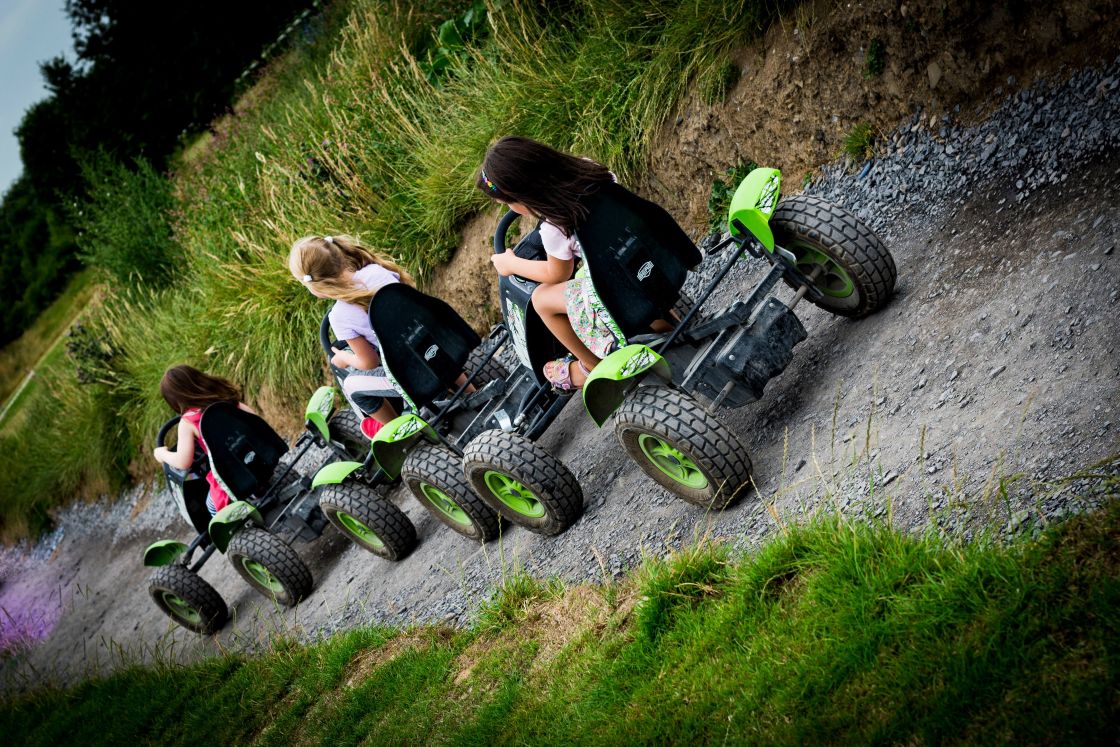 Activity 6:
Football Golf
18-hole footgolf course, designed for families. Adults are welcome to take part. Like pitch & putt with no clubs and the ball is a lot bigger ?. Kick the ball down the fairway and try get the ball in the cup in as few shots a possible. Adults are welcome to take part.
Pricing:
Family bubble for up to 4 people €50
Extra Child €16
Extra Adult €9 (Max 8 people total in a family bubble)
Click here for bookings and T&Cs
Images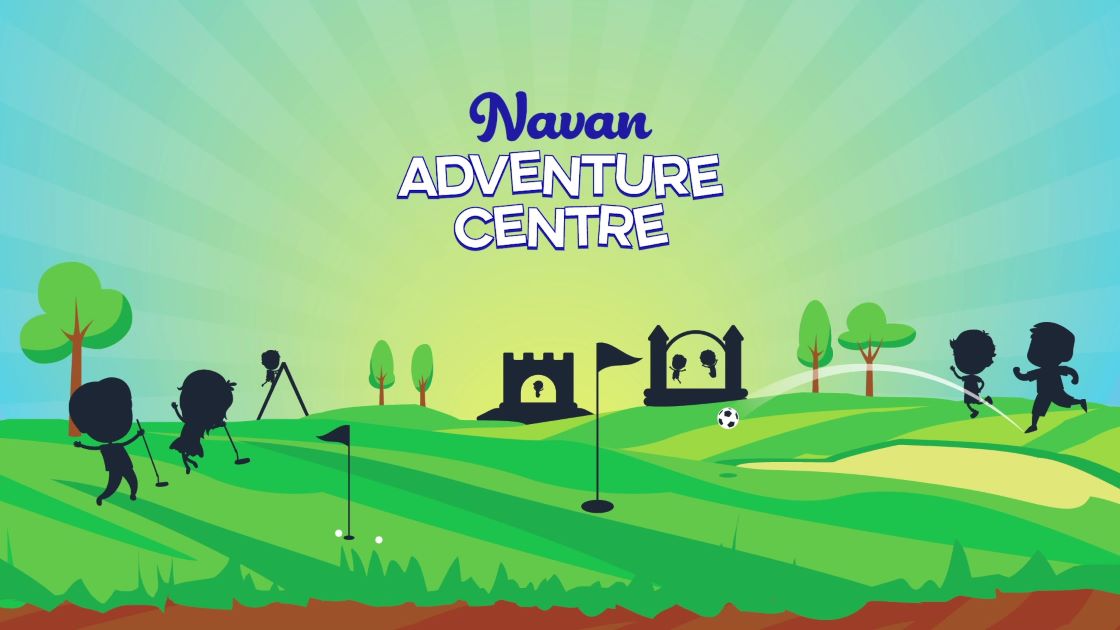 Email Address
info@navanadventurecentre.ie
Address
Navan Race Course, Proudstown Road, Navan, Co Meath C15 X8HP
Facebook
https://www.facebook.com/navanadventurecentre
Twitter
https://twitter.com/NavanAdventure
Latitude
53.68245988828254
Longitude
-6.677186152055581
Date
Sat, May 1 2021, 10:30am - Mon, May 3 2021, 7pm