IT'S TIME TO GATHER YOUR TRIBE…
Deep in the forests and valleys of Slane, we are creating the ultimate three - day gathering of people wanting something beyond the ordinary.
Featuring a day-centric programme of music & comedy, engaging art, revitalising wellness, delicious food and drink along with some late-night antics to dance beneath the stars.
Prepare to relax, replenish and reconnect with the people and nature around you by gathering your tribe, and crossing over to The OTHERSIDE.
 
The line up includes........
MUSIC & COMEDY
Navigate your way through a host of cleverly designed and beautifully decorated stages to find a carefully curated programme of live and electronic music combined with daytime comedy.
Stage hosts including The Cobblestone Bar, District Magazine, The Midnight Disco, Melodic and Omni along with more to be announced.
WELLNESS & RELAXATION
The team at RISE Nordic Spa are putting together the ultimate festival wellness retreat.
Whether you want to reset with a morning swim in our natural lake, or grab a cocktail from the poolside bar this is the place to find your zen. 
With hot tubs, sauna, morning yoga and massage we'll help wash away the previous nights sins.
LATE-NIGHT ANTICS
We understand that the music doesn't have to stop with the headliners and some of the best moments of connection are beneath the stars in the early hours. 
With this in mind we will have two late night areas. So whether it's a late night Trad session curated by The Cobblestone or a dance into the early hours in the forest stage, this will be your place.
THE LOCATION
Our breathtaking site sits in the shadow of the famous Slane castle, a mere 40 minutes from Dublin.
Nestled deep in the rich forests and rolling meadows of the Boyne Valley, Rock Farm is an eco sustainable farm and glamping village which compliments our sustainability focus on this event.
CAMPING & ACCOMMODATION
Whether you're camping in our sustainable campsite or availing of one of our glamping upgrades this is festival accomodation beyond the ordinary.
There are a number of bookable yurts (yes that's an actual picture of one of ours) and pre bookable tents that are ready and waiting on your arrival.
Booking info coming shortly!
INCREDIBLE FOOD & DRINK
When it comes to food and drink we don't believe that festivals should mean a compromise.
There will we with quality, local food vendors along with a sit down restaurant for brunch and evening sittings to share special moments with friends.
Our pop up bars will be serving delicious cocktails, wine and ice cold draught throughout the weekend.
TICKETS
GENERAL SALE TICKETS ARE NOW AVAILABLE ON TICKETMASTER VIA THE LINK BELOW:
BOOK TICKETS NOW
TICKETS START FOR €119 + BF WHICH GIVES ACCESS TO THE EVENT AND GENERAL CAMPING.
THERE ARE NO DIFFERENCES BETWEEN THE TICKETING TIERS SO GRAB THE CHEAPER ONES WHILE THEY ARE STILL AVAILABLE.
KEEP AN EYE ON SOCIAL MEDIA FOR UPDATES ON FESTIVAL UPGRADES AND LUXURY CAMPING OPTIONS.
Images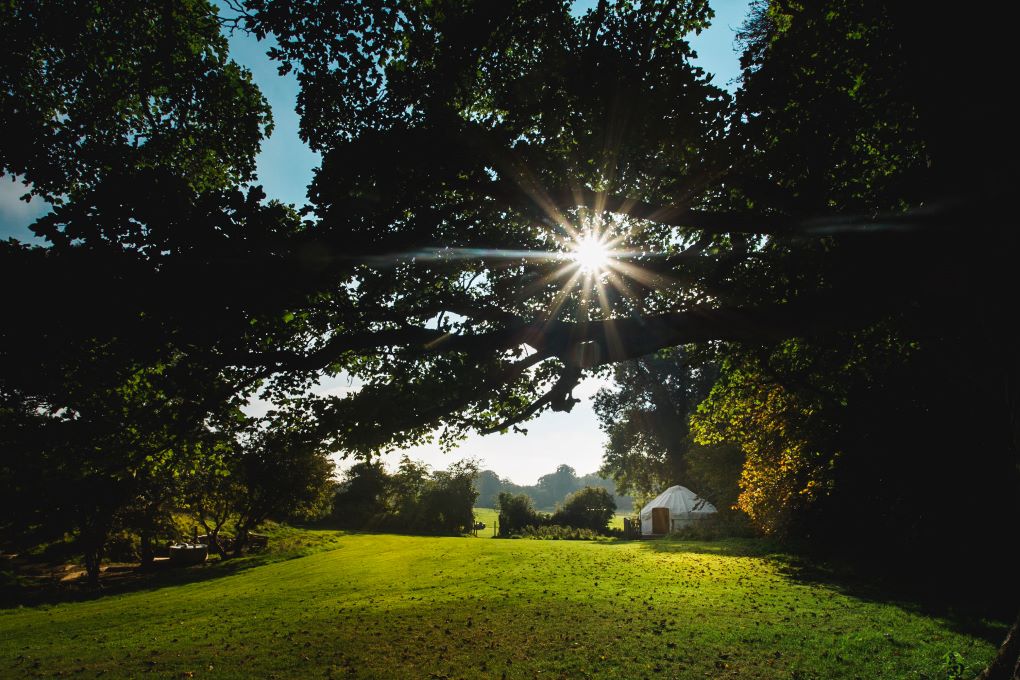 Date
Fri, Jul 8 - Sun, Jul 10 2022, All day