Púca is back and out to make mischief this Halloween! Returning in 2022 with music, fire, feasting and merriment across Ireland's Ancient East, join us to celebrate the Celtic New Year with the spirits of Halloween.
When light turns to dark and the veil between the worlds of the living and the dead thins, the creatures of Samhain, Ireland's ancient Halloween tradition, come to life.
Roaming the darkness like a shadowy spectre, the shape-shifting spirit of Púca comes alive! Changing the fortunes of all who cross her path as she transforms the night into a colourful playground of hallowed celebration.
Through the spectacular nights at Púca Festival, we salute the Halloween spirits through folklore, food, myth and music reopening the pathways of reflection and celebration carved by travellers over 2,000 years ago, and lighting up the night sky with awe-inspiring and unearthly illuminations.
Festival Sites
Each of Púca's sites brings something special and distinct. Athboy is steeped in the tradition of Samhain nestled next to Tlachtga and Trim is an idyllic small Irish town surrounding a stunning medieval castle.
Events
Check out the fantastic programme of events here. 
Headliners include Gavin James, Imelda May, The Academic, King Kong Company, Block Rockin' Beats, The High Kings, Blindboy, Joanne McNally, Neil Delamere, David O'Doherty, and Jason Byrne
Tickets on sale via www.pucafestival.com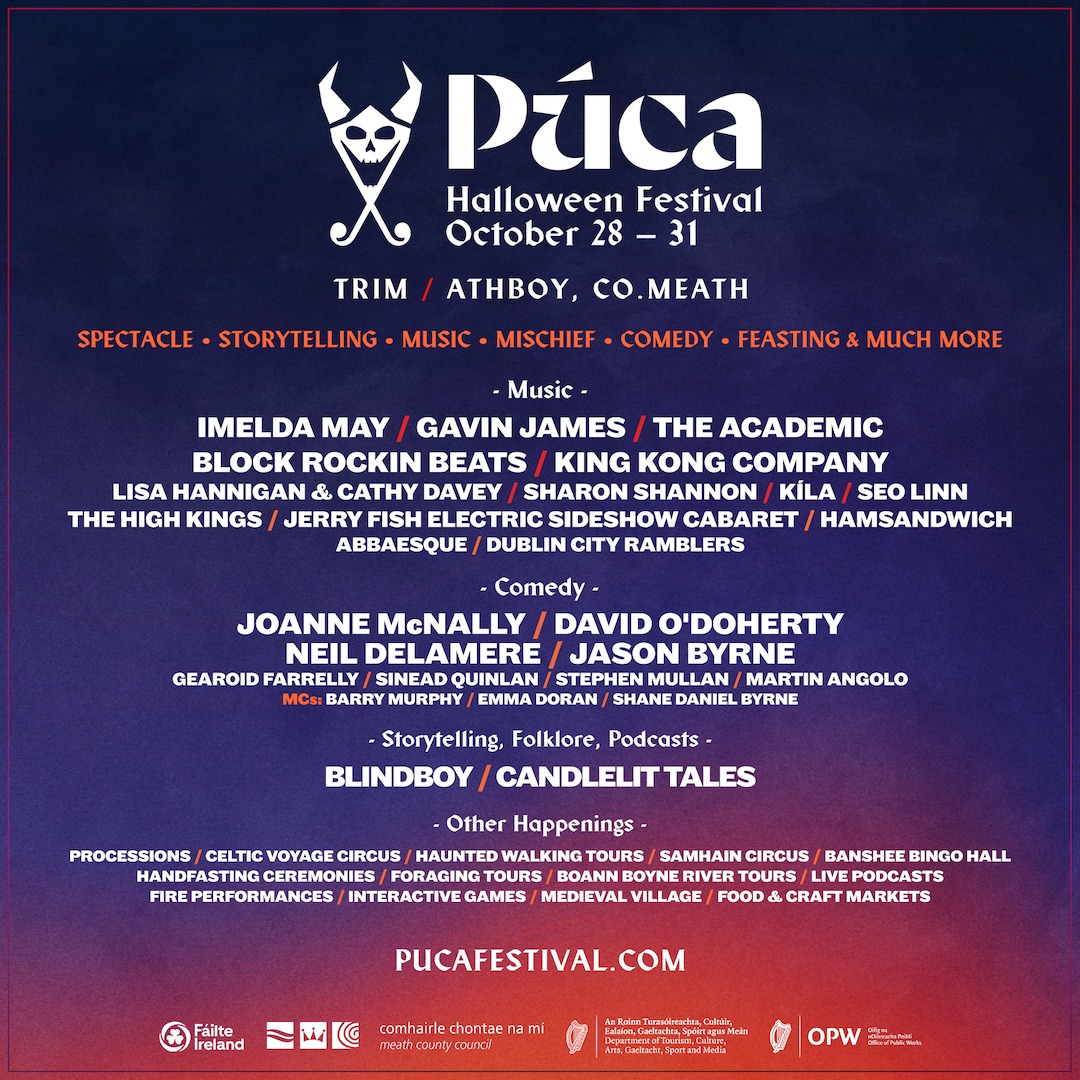 Spectacles at Puca Festival 2022

Púca Festival welcomes some incredible spectacles, performances and processions in 2022, see below for our full list of events :
Images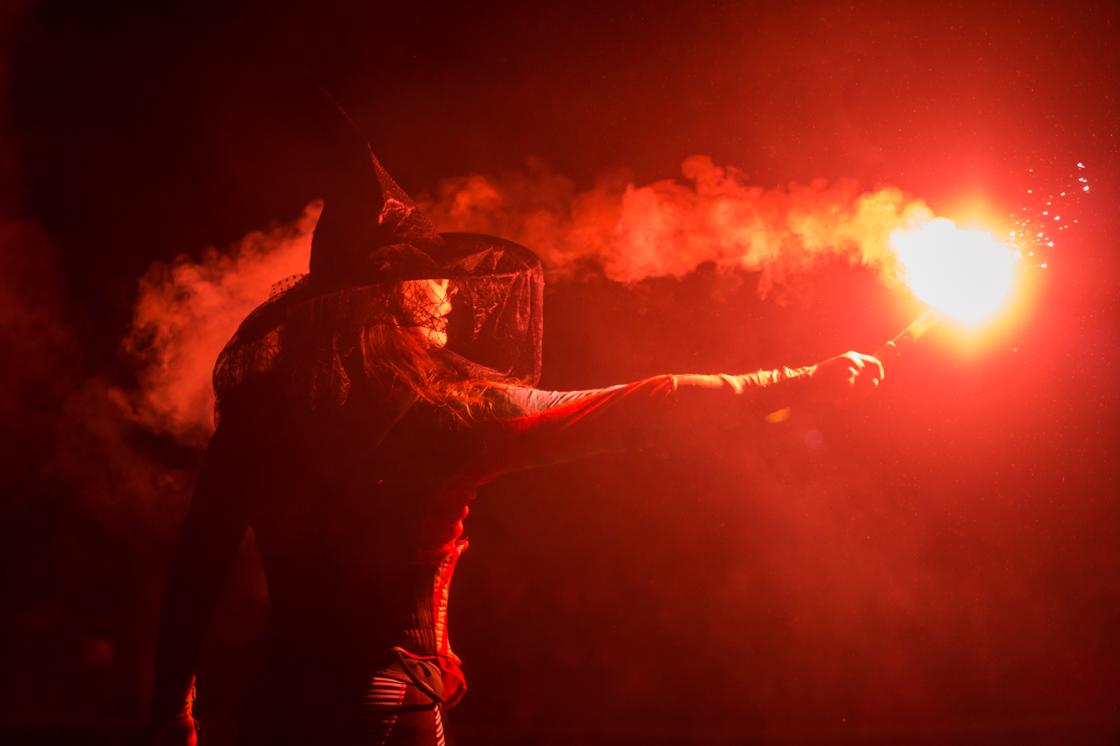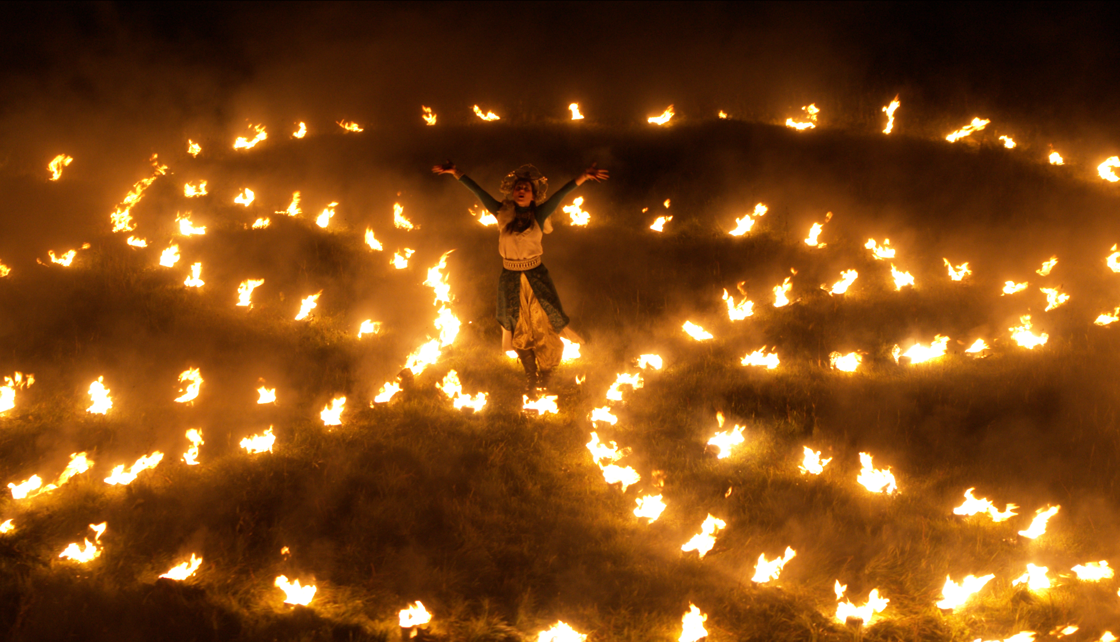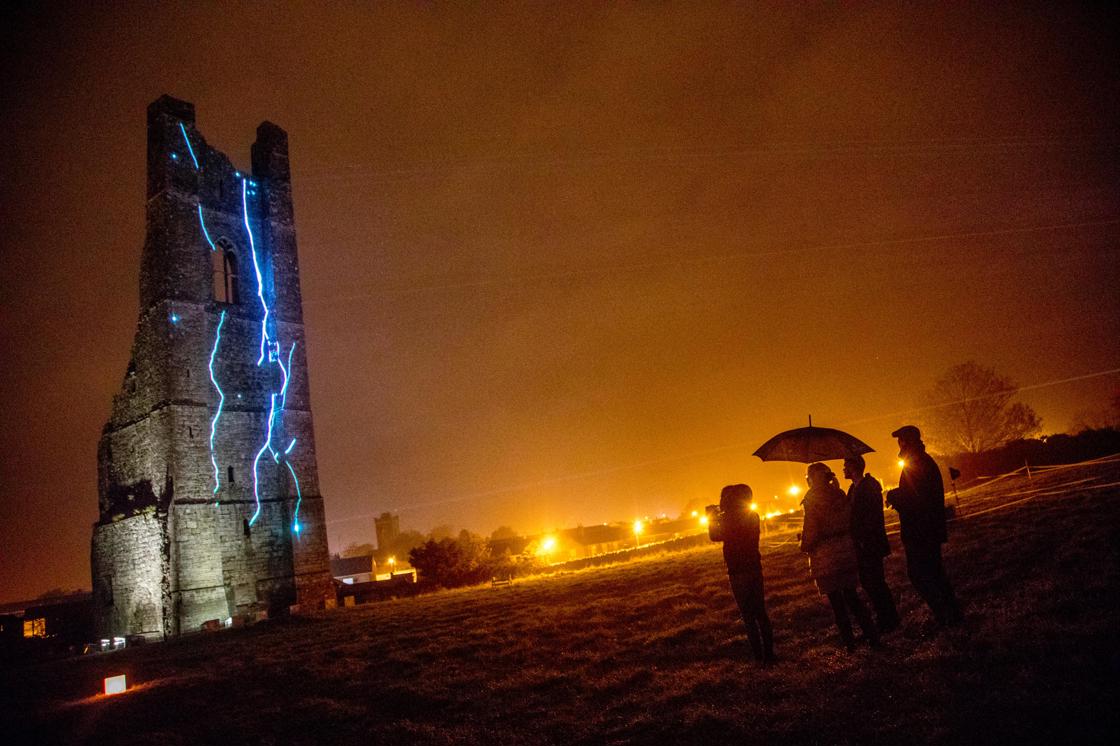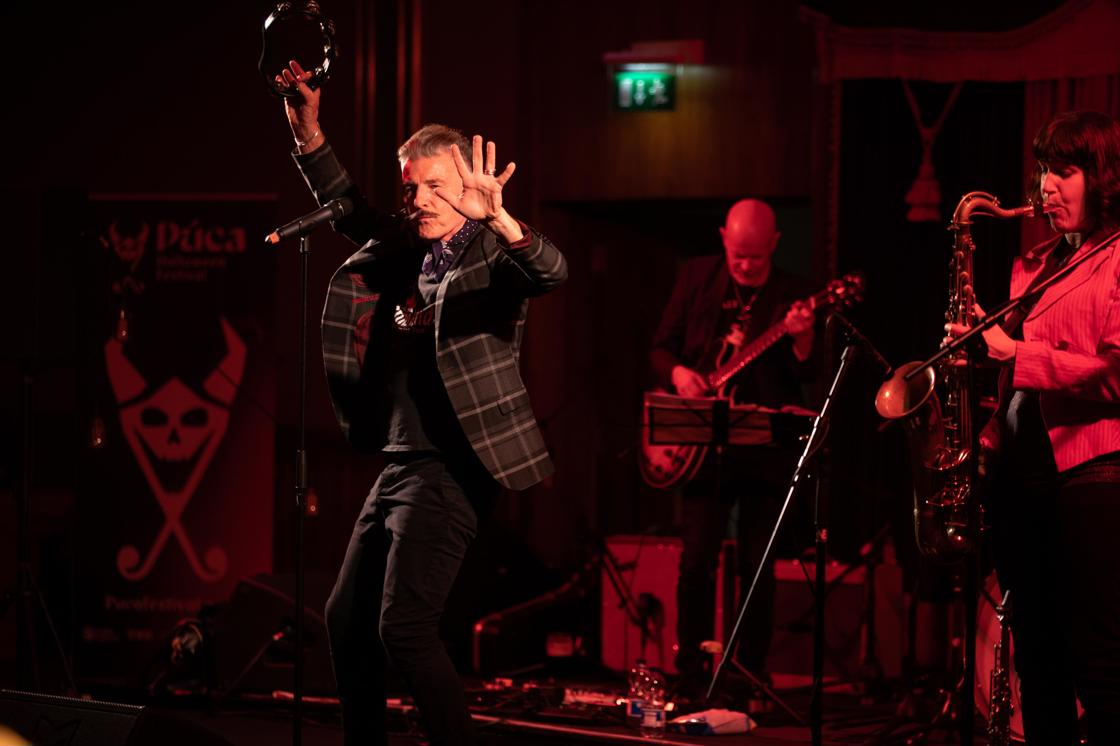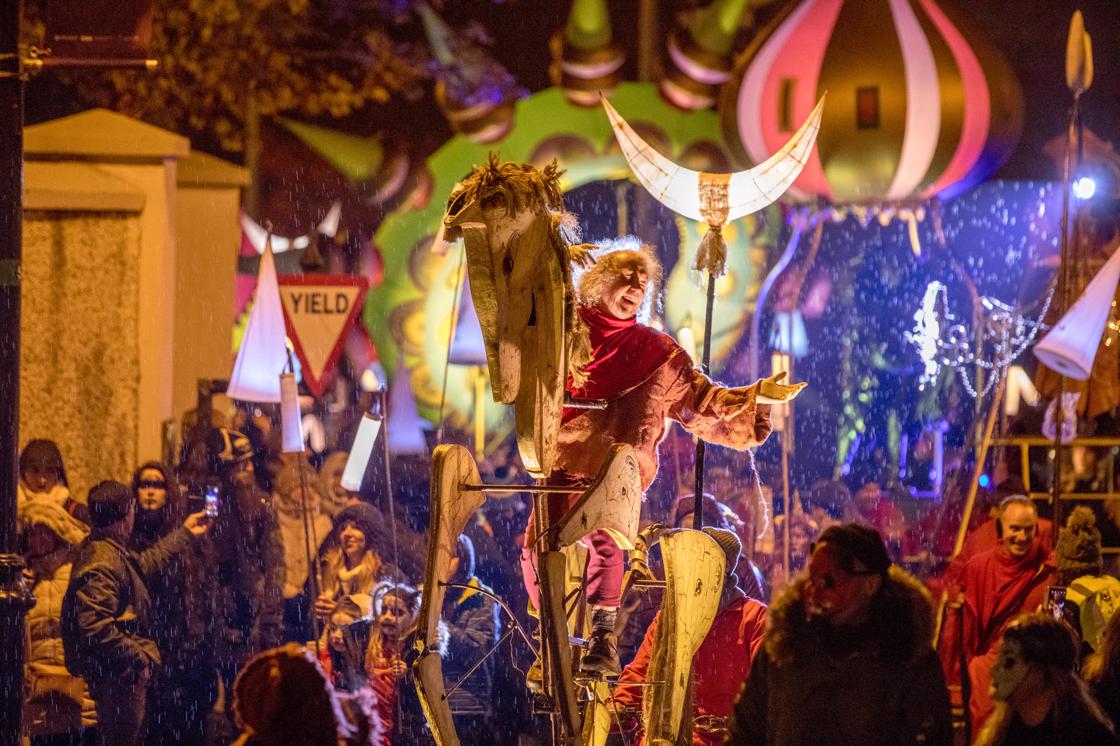 Email Address
info@pucafestival.com
Facebook
https://www.facebook.com/pucafestival
Twitter
https://twitter.com/pucafestival
Date
Fri, Oct 28 - Mon, Oct 31 2022, All day