Join us for Samhain Festival Kells from Thursday 3rd – Sunday 6th November 2022

Tickets are now live: Click here
Samhain (/'sa:win) – a Gaelic seasonal festival which marks the end of the harvest season & the beginning of winter or darker half of the year.  
It is said, Samhain marked that time when the veil between this world and the otherworld thinned and spirits could pass over more easily; and so were appeased with offerings of food & drink, thus ensuring the people & their livestock survived the dark days ahead. 
A festival of great gatherings & feasts, welcoming others to the table, words exchanged for food & drink, contests were held & sacrifices were made. 
Samhain Festival for 2022  (Thursday 03rd to Sunday 06th November )takes many of these elements to the Heritage Town of Kells, Co Meath; for a magnificent weekend celebrating the coming together of 5,000 years of Irish Food & Culture. 
More than just a means of survival, the food we eat and our attitude to it, is influenced by external factors along with tradition, family our beliefs and practices.  
The Samhain Festival of Food & Culture will take you on an exploratory journey, a feast for enjoyment and curiosity, with a great line up of Chefs & Food Writers; Cookery Demonstrations; Farm Tours; Farmers Markets; Cookery Competition; Meet the Makers; Children's Workshops; Pub Trails; Long Table Supper  and of course plenty of Food & Drink Tastings throughout the weekend.  
Come along to the Samhain Festival and celebrate , in the present, the provenance of 5000 years of Food & Culture, and where it will take us…. 
We look forward to seeing you there, for tickets and information Click here

Check out the Samhain Festival Highlights from 2021 to get a flavour of what to expect.
Images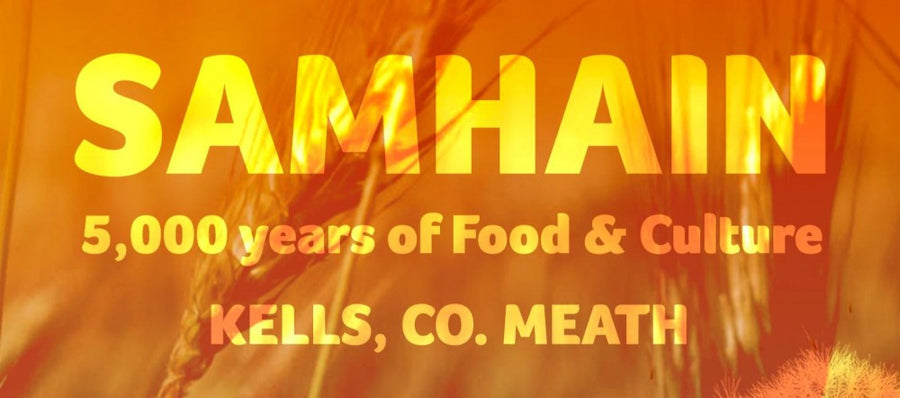 Email Address
hello@boynevalleyflavours.ie
Facebook
https://www.facebook.com/SamhainFestivalKells
Date
Thu, Nov 3 - Sun, Nov 6 2022, All day