Join us on TUESDAY 7th DECEMBER at 7pm for a festive fireside wine and food event like no other!
We will be joined by @omurchu67 from @winesdirectirl and of course our very own Eugene Molloy to showcase some carefully selected wines and corresponding food pairings made for you by our talented team of chefs. 
Call us on 0419835410/email info@scholarshotel.com/ drop in to our reception team to book your tickets.
Images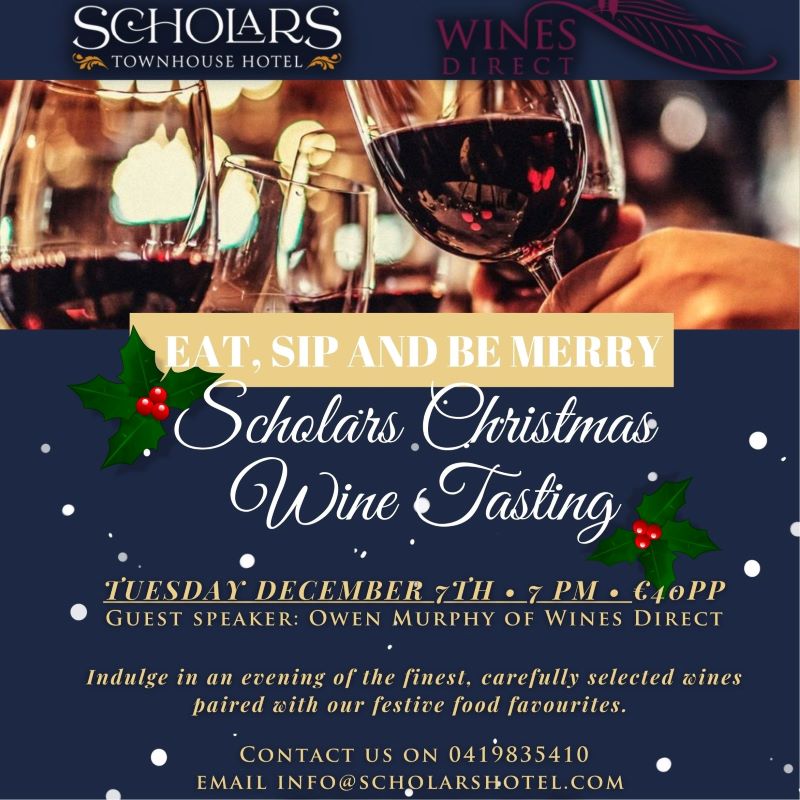 Email Address
info@scholarshotel.com
Address
King Street, Drogheda, Co. Louth
Facebook
https://www.facebook.com/ScholarsHotel
Twitter
https://twitter.com/ScholarsHotel
Latitude
53.71816902766009
Longitude
-6.348684721860331
Date
Tue, Dec 7 2021, 7 - 9pm