"Six Days" examines what exactly happened at North King Street in Easter 1916 as told through spoken word, an original cello score and a riveting soundscape.
The play, written and performed by Frank Shouldice with cellist Rob Campbell, sold out at the New Theatre in Dublin for one week.
It travels to Kells Theatre on Saturday, April 30 at 8pm.
Tickets are €15 and can be booked at 087 710 1671

In the words of Dublin Lord Mayor Alison Gilliland who attended the show, "Complimented by stunning musical scores, the simplicity of the presentation makes this play very powerful while the intimate connection between the narrator and the story reminds us of the human connections between past and present life stories and allows moments of real humour."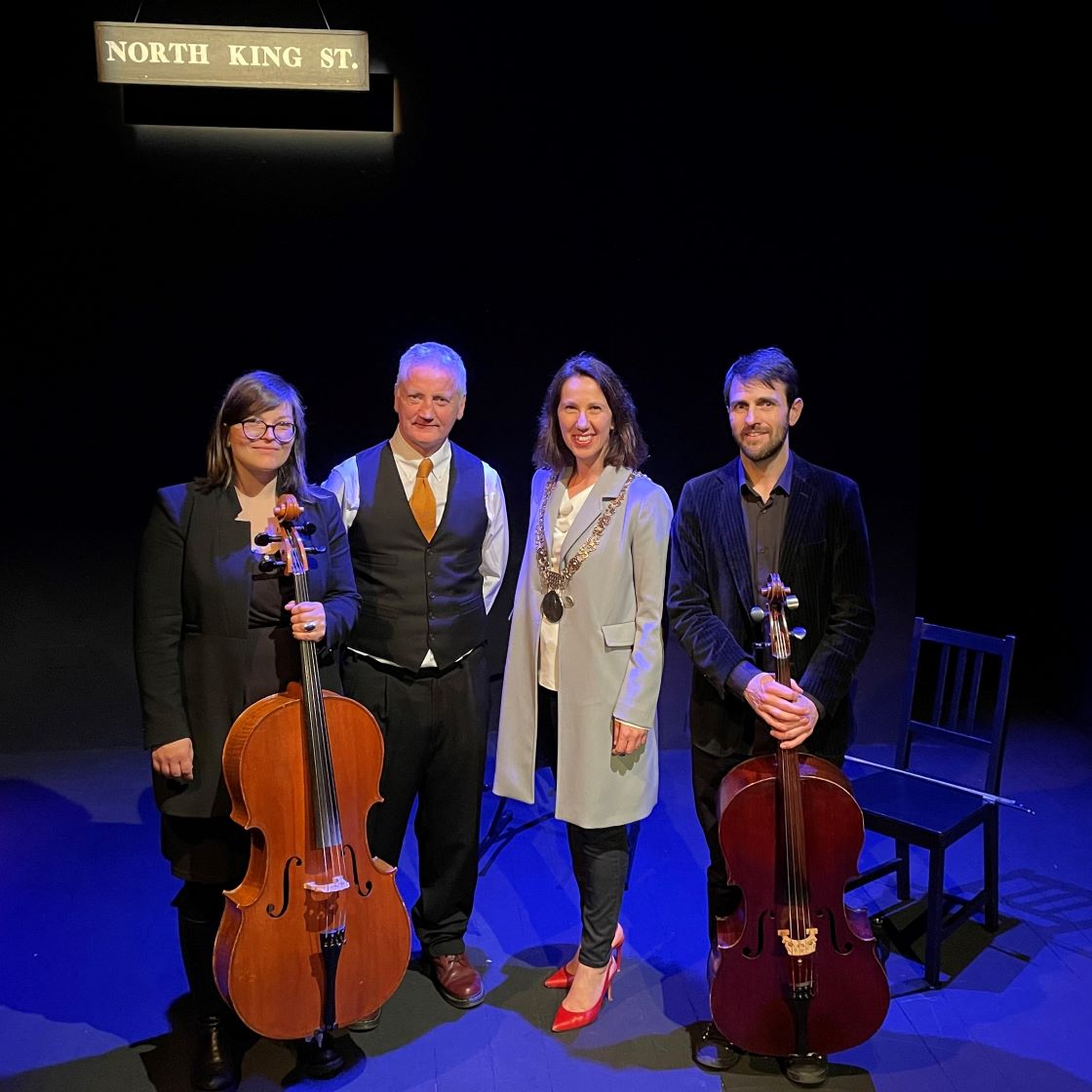 Images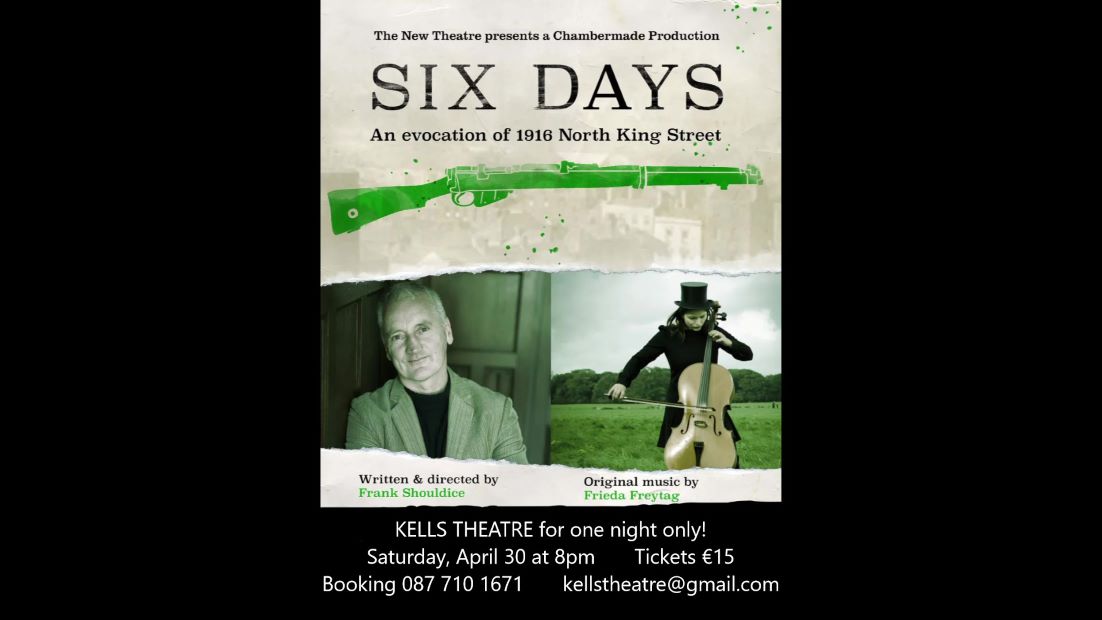 Address
Kells Theatre, Townparks, Kells, Co. Meath
Date
Sat, Apr 30 2022, 8 - 11pm