We are VERY excited to announce that SANTA CLAUS will be visiting his magic kingdom at The Village Hotel in December! 
Book now for exclusive time with Santa where you will receive a Gift and an I've Met Santa" Certificate!! 
Professional family photos with Santa are also available - must be pre-ordered 
Tickets must be purchased in advance. As previous years have sold out, book now to avoid disappointment.
When booking, please insert your children's names, age and some information about your children in the message field in the check out area.
Booking of the restaurant is advised in advance as places will fill up fast.
Santa and his elves cannot wait to welcome you all and if you've been good this year, your Christmas wishes may even come true!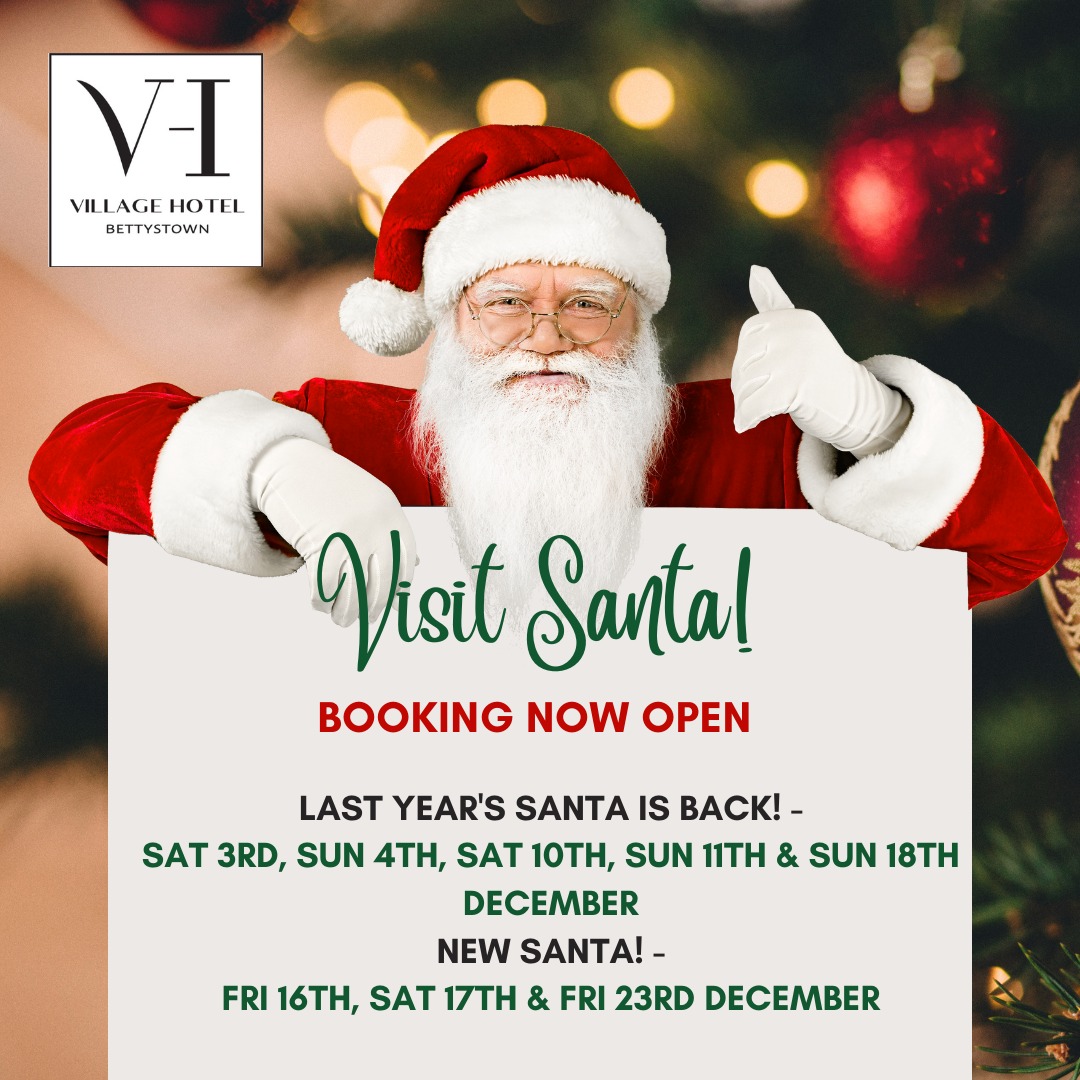 Images
Email Address
hello@villagehotel.ie
Facebook
https://www.facebook.com/thevillagehotel
Twitter
https://twitter.com/VillageHotel2
Latitude
53.71718791600781
Longitude
-6.2632268244634135
Date
Sat, Dec 3 - Fri, Dec 23 2022, All day