Photo credit - Eamonn Gosling Masterpiece Aerial Photography 
Please note: Dowth Hall is not open to the public at this. More details on the Boyne Valley National Park will be announched in due course. 
The Boyne Valley National Park will be the 7th in Ireland and will join Wild Nephin in Mayo, The Wicklow Mountains National Park, The Burren National Park in Clare, Killarney National Park in Kerry, Glenveagh National Park in Donegal and Connemara National Park in Galway. 
The park is 552 acres in size and is a cultural and natural heritage site of national and international importance. It includes Dowth Hall, an eighteenth-century neoclassical country house, and Netterville Manor, a late Victorian alms-house. The lands amount to approximately one third of the total area of the UNESCO World Heritage Site of Brú na Bóinne, which includes the spectacular Neolithic passage tombs of Newgrange, Knowth and Dowth. This will be a very special place for a national park in Ireland, with thousands of years of history surrounding it.
Dowth Hall mansion was built c.1760 by the sixth Viscount Netterville and lies to the east of the main mound at Dowth. The Dowth Hall estate, which occupies a large part of the UNESCO World Heritage Site of Brú na Bóinne, was purchased in 2013 by Dr Owen Brennan and Professor Alice Stanton, owners of agri-technology company Devenish Nutrition. The estate, extensively surveyed by Dr Steve Davis of UCD Archaeology since 2012, has numerous archaeological features including two small passage tombs near the back of the house and in front of the house is a large and impressive henge, the largest in the Republic.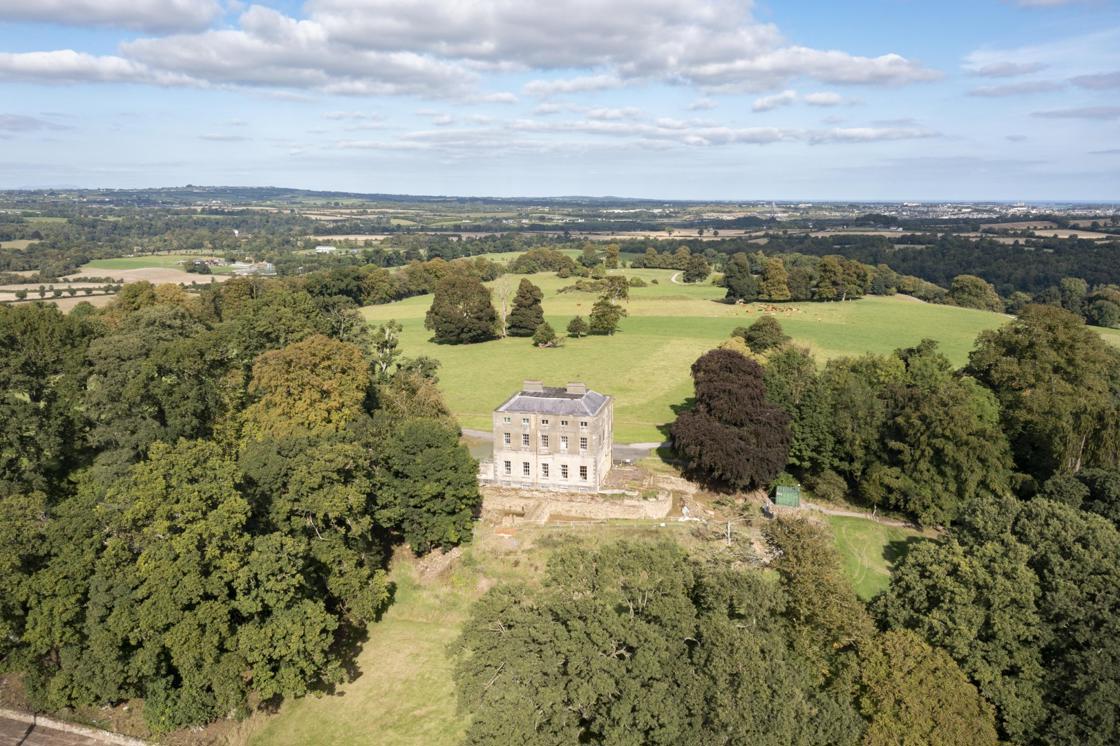 As part of renovation works on the house and estate in 2017, archaeologist Dr Clíodhna Ní Lionáin was employed to monitor for any potential archaeology. When investigating the terraced ground around the house Dr Ní Lionáin detected stones that suggested a prehistoric monument. Joined by a team of archaeologists, she continued to uncover more and more material including greywacke kerbstones (like those found at nearby Newgrange, Knowth and Dowth), one of which was particularly impressive, covered in spectacular carved megalithic art. These amazing finds had been under our feet for thousands of years before being found.
The National Parks and Wildlife Service, the National Monuments Service and the Office of Public Works will now work together to deliver a Masterplan for the property that allows for the protection, presentation, and management of this area of the Boyne Valley for the people of Ireland.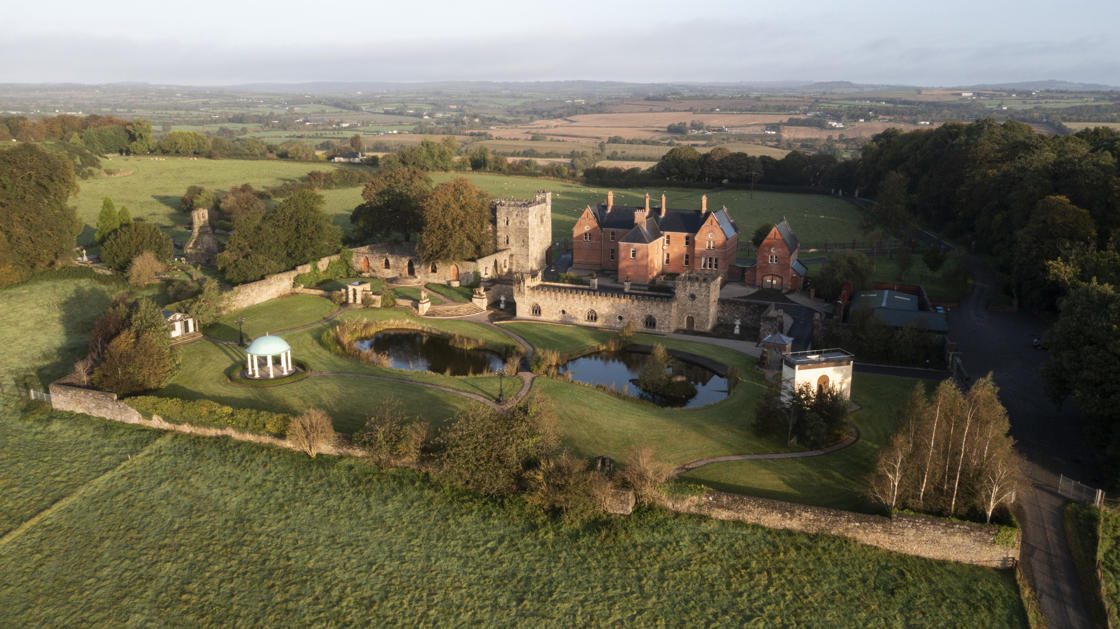 Images courtesy of Eamonn Gosling Masterpiece Aerial Photgraphy and Photographic Archive, National Monuments Service, Government of Ireland
Featured Image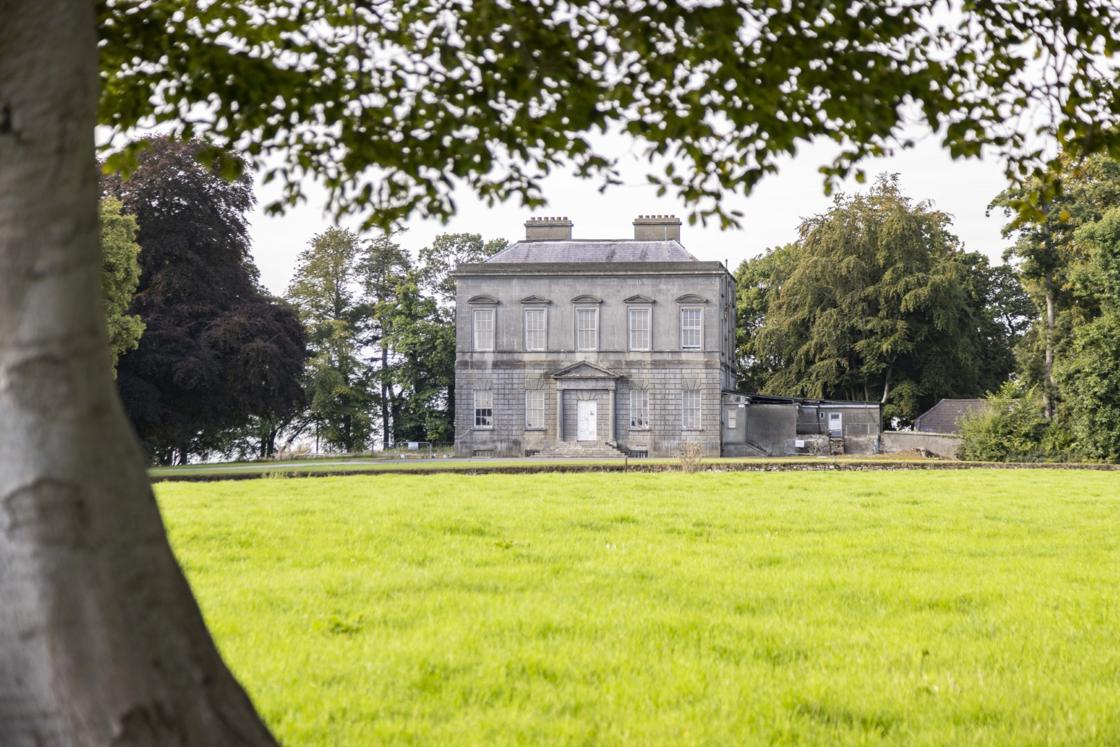 Address
Dowth Hall
Dowth,
Slane,
Co. Meath
Opening Hours
(not open to the public at present)
Latitude
53.705419193411686
Longitude
-6.440000801749931
Images