The Boyne Valley is home to some fantastic tracks and trails, none more popular than our fantastic greenways and the majestic Boyne Blueway. 
Running 1.9km from Dominic's Park on the south bank of the River Boyne near the Bridge of Peace in Drogheda, the Boyne Greenway  takes you along the river close to the Mary McAleese Cable Bridge and then along the Boyne Canal to the Battle of the Boyne Visitor Centre at Oldbridge.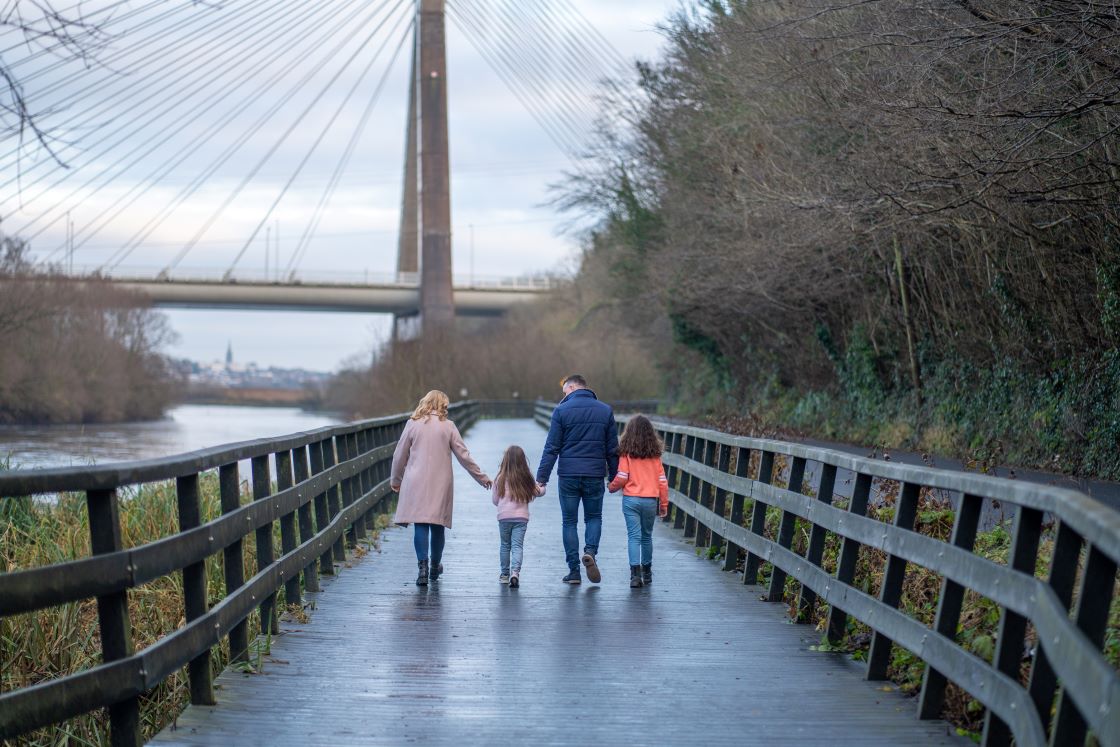 A 30km walkers' and cyclists' paradise along the route of the old railway line from Navan in Co. Meath to Kingscourt in Co. Cavan.
The project is currently in development and includes a recently-completed looped section at Nobber and another at Castletown Kilpatrick.
New Update
Meath County Council is delighted to announce the official opening of the next section of the Boyne Valley to Lakelands Greenway between Nobber and Kilmainhamwood!
This opening provides a seamless 8.7km walking and cycle path commencing in Castletown and finishing just north of Kilmainhamwood.
As part of today's announcement, Meath County Council has released the map of Boyne Valley to Lakelands Greenway, which clearly illustrates the main sections that are open to the public to use immediately, in addition to providing a guide to parking and the distances between each section enabling you to plan your visit.
Boyne Valley to Lakelands Greenway  Map English
Boyne Valley to Lakelands Greenway Map Gaeilge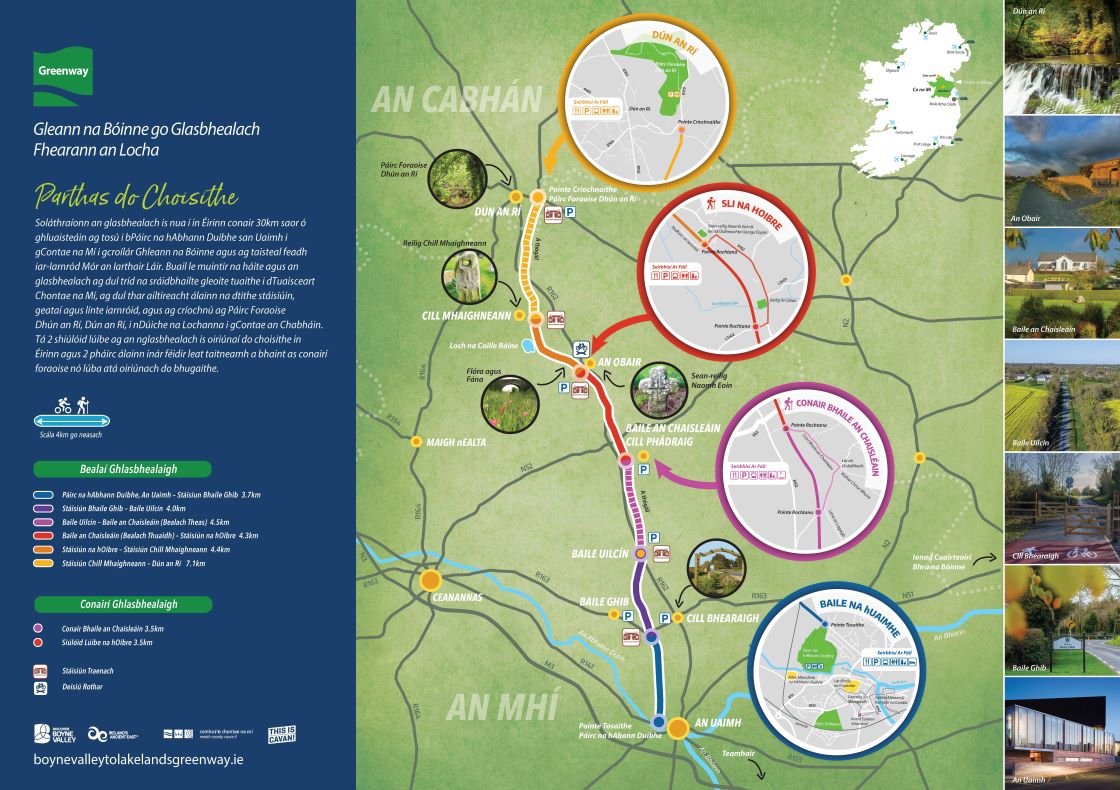 The enchanting Royal Canal Greenway is 130km of level towpath, ideal for walkers, runners and cyclists of all ages and stages. The Meath section spans 22km passing through Enfield, Longwood and Hill of Down. Enjoy the peace and tranquility of the countryside as you ramble along this fantastic trail.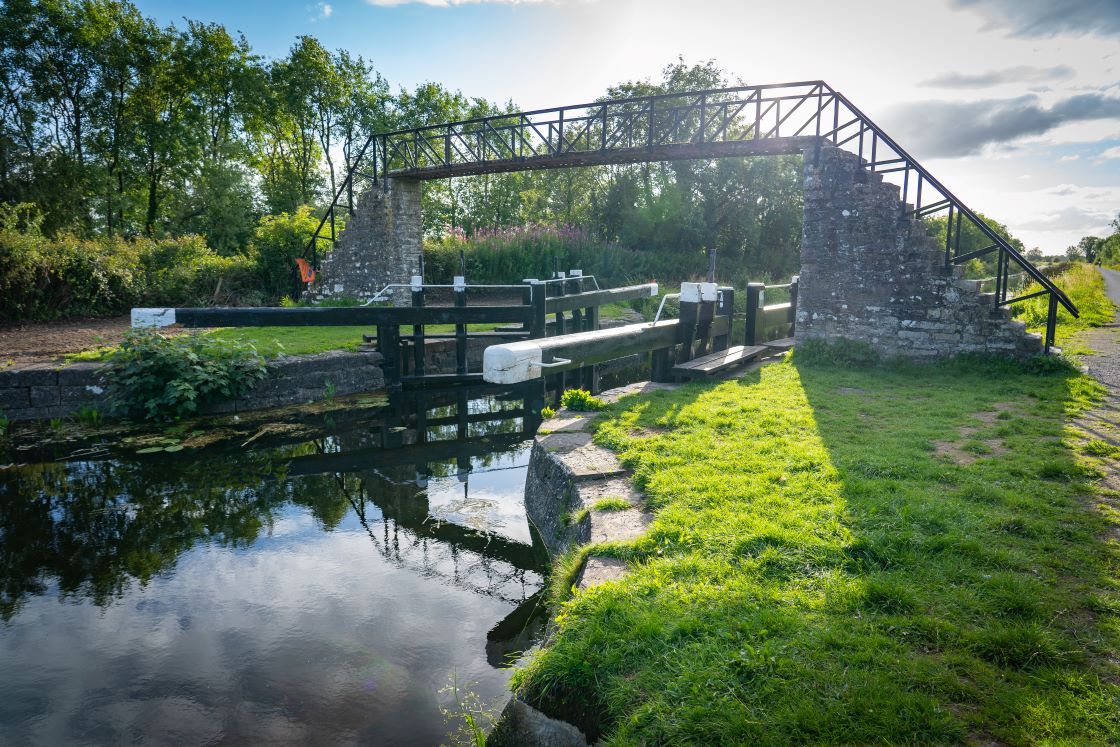 Centred around the picturesque heritage town of Trim, the Boyne Blueway is a beautiful stretch of River Boyne from Trim to Bective Mill. With a length of 8kms it can be paddled in 2.5 to 3 hours to suit beginners and intermediates.
This summer, enjoy the Boyne from a different perspective.  The route is Grade II (ie generally slow moving and easily manageable, no weirs or obstructions)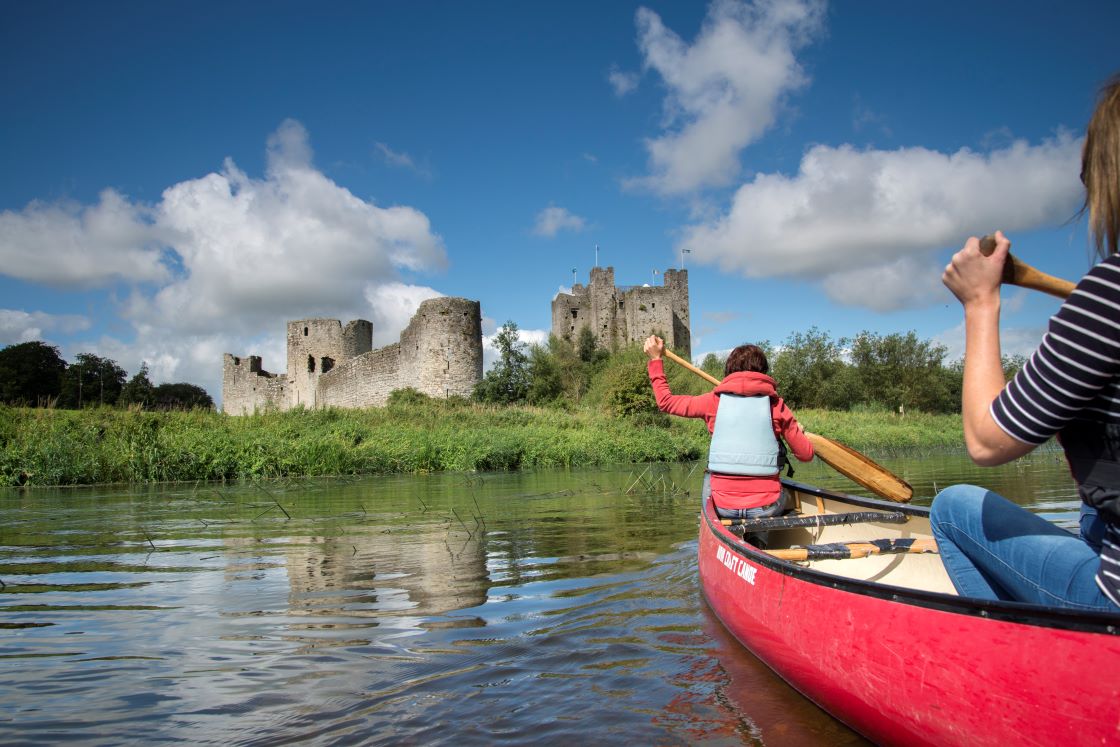 For details of all of these amazing trails click here.