Duleek Abbey began life as a monastic settlement when, in 450 AD, Patrick, the Patron Saint of Ireland, established a bishopric there.
Duleek derives from the Irish Damhliag, meaning 'stone house or church' and refers to the 5th Century construction, possibly the first stone building in Ireland and the ruins are still visible today.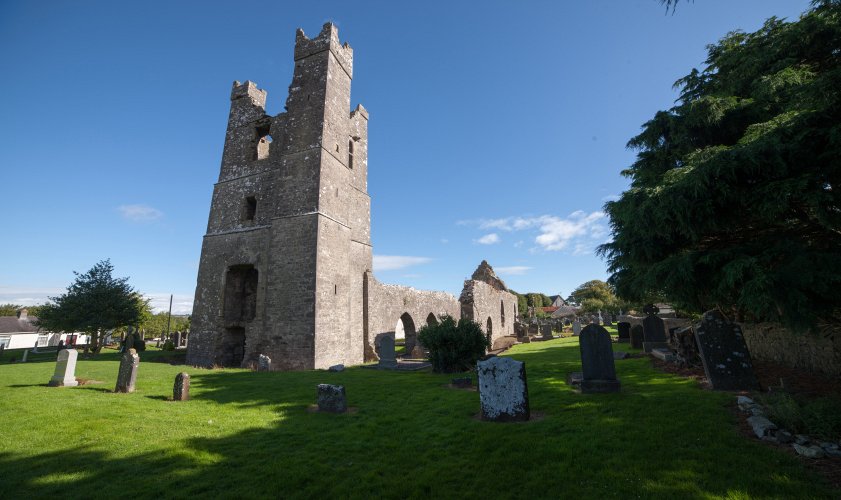 Duleek Abbey
Care of the bishopric was granted to one of St. Patrick's followers, St. Cianan. The ruins of his church can be seen opposite those of the Priory. During the 9th and 10th centuries, the monastery suffered near constant raids by Vikings settled at nearby Drogheda. Incredibly, the small community survived. In 1014, the Vikings were defeated by the Irish High King, Brian Boru, at The Battle of Clontarf. Boru was slain; his body lay in Duleek Abbey before being brought to Armagh for burial. The impressive ruins are the remains of an Augustinian Priory, St. Mary's Abbey, established in the 12th century. Outside, a beautiful, 9th-century High Cross bears elaborate carvings typical of the period- the crucifixion, scenes from the life of the Virgin Mary, symbols of the Evangelists.
The Duleek Heritage Trail has been conceived as a series of stepping stones through the village and its long and varied history. Read more about the Duleek heritage trail here. The village's four crosses and the lime tree on the village green are reminders of Duleek's links to the struggle between William and James and to wider European unrest at the time of Louis the XIV of France. We hope you enjoy exploring present-day Duleek by following the stepping stones of the Duleek Heritage.
Listen to some wonderful audio on Duleek Abbey - part of the Boyne Valley Drive:
Fact
During the 19th century, Duleek Commons was a hideout for '`Collier the Robber`` - a Robin Hood-style highway man eventually transported to the penal colonies. King William is said to have slept in Duleek Abbey after the Battle of the Boyne. A heritage trail of the town begins at The Courthouse in Duleek.
Featured Image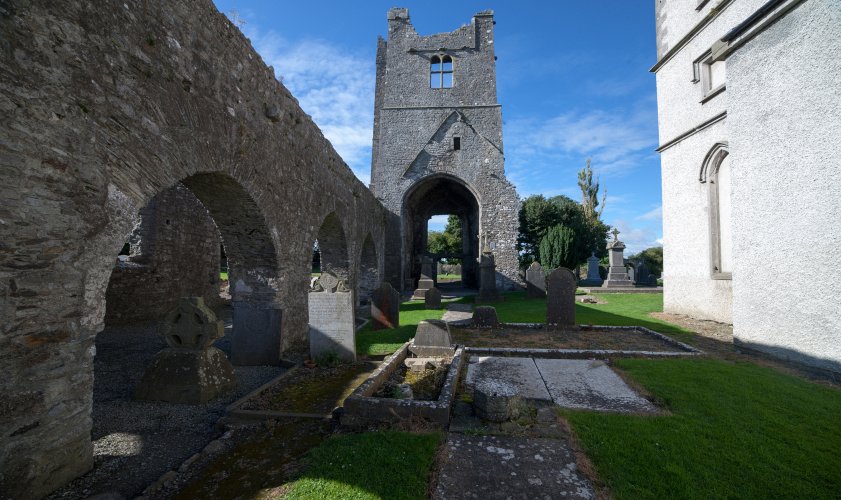 Telephone
+353 (041) 982 33 15
Address
Duleek Heritage Group,Newlanes House,Duleek
Directions
View location on Google Maps here 
From M1 Motorway
Take exit 8 and follow the R152 to Duleek.
From Navan
Take the R153 to Kentstown and take a left in Kentstown along the R150 for Duleek crossing the N2.
From Drogheda
Take the R152 out of Drogheda for Duleek
Images