The historic ruins of Monasterboice (Irish: Mainistir Bhuithe) are of an early Christian settlement in County Louth in Ireland, north of Drogheda. It was founded in the late 5th century by Saint Buithe who died around 521, and was an important centre of religion and learning until the founding of nearby Mellifont Abbey in 1142.
The site houses two churches built in the 14th century or later and an earlier round tower, but it is most famous for its 10th century high crosses.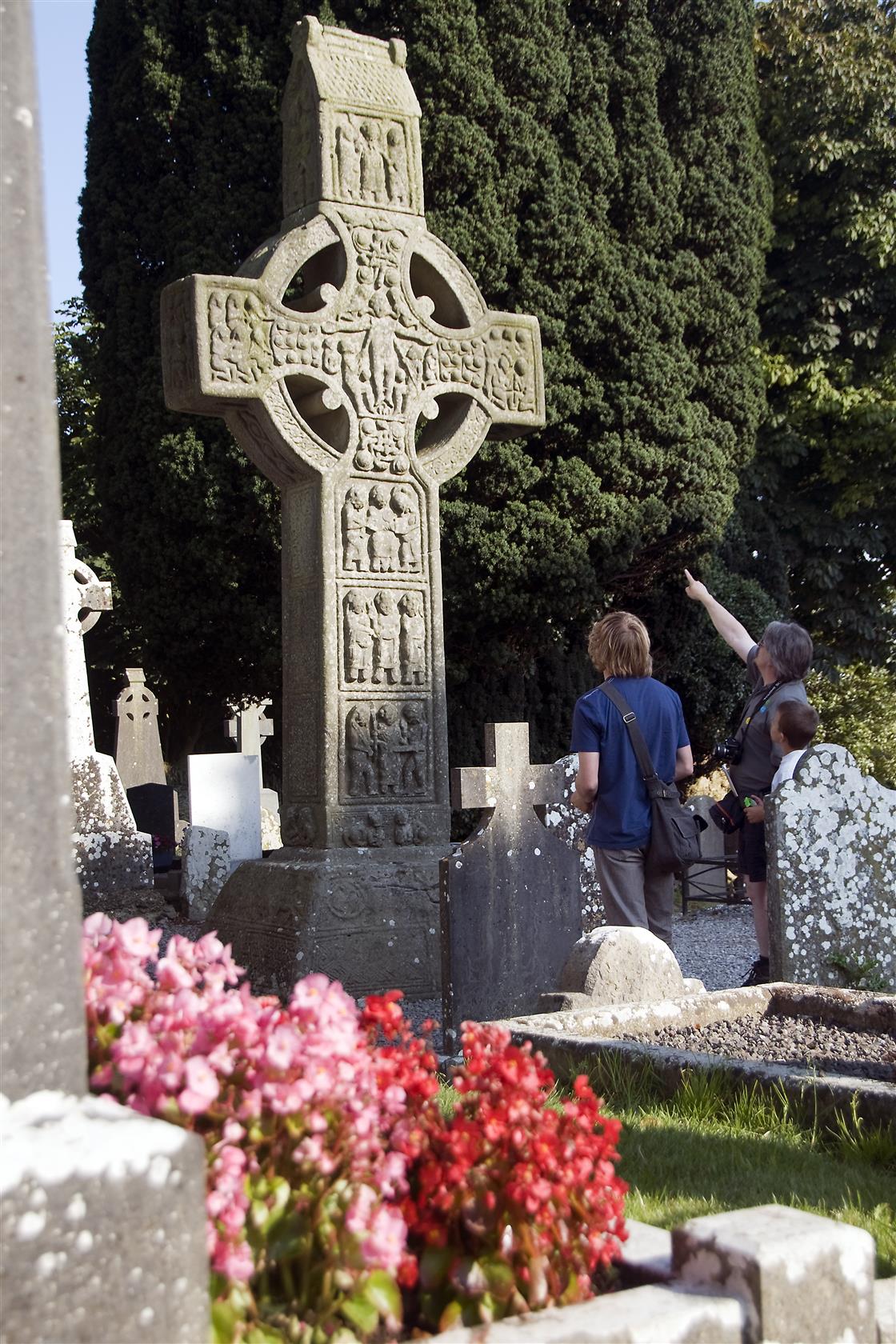 On the site, visitors can discover an old graveyard, two churches and a sundial. Another highlights is undoubtedly the well-preserved round tower, which stands at 28m high. There are also two spectacular high crosses: Muirdeach's Cross and the West Cross, noted as being the tallest in Ireland. The 5.5-metre Muiredach's High Cross is regarded as the finest high cross in the whole of Ireland. It is named after an abbot, Muiredach mac Domhnaill, who died in 923 and features biblical carvings of both the Old and New Testaments of the Bible. The North and West crosses are also fine examples of this kind of structure, but these have suffered much more from the effects of the weather.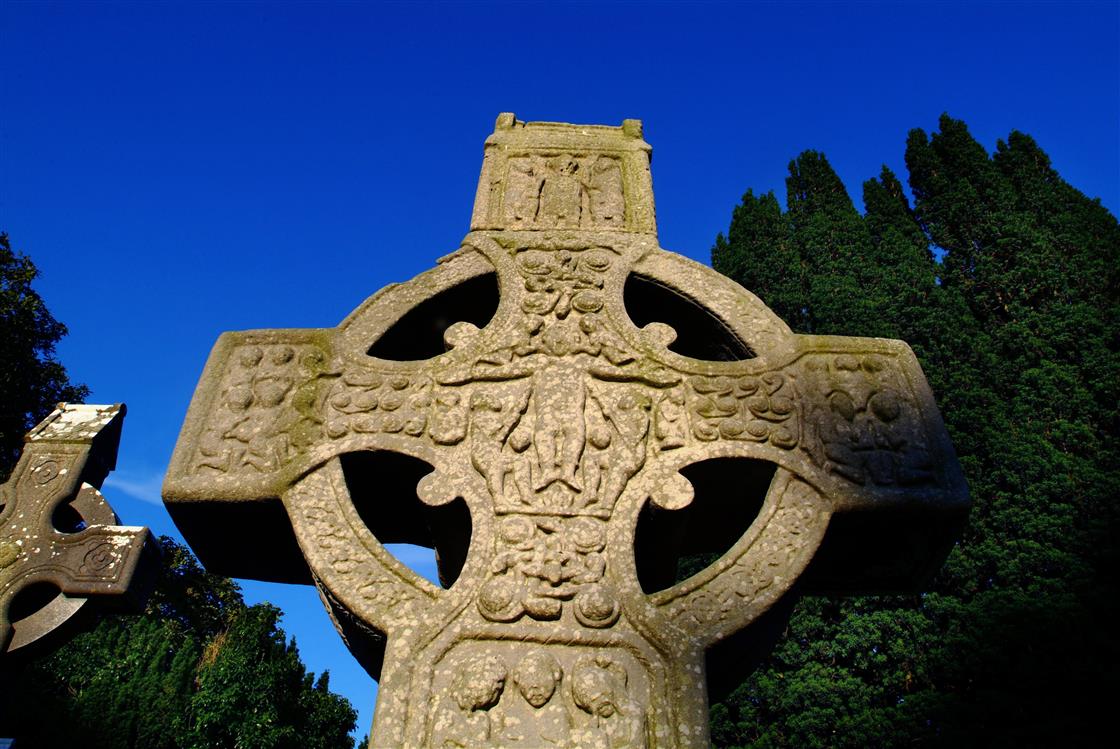 The South Cross contains engravings of cats at the base, perhaps to entertain children. On one side of the cross head there is an image of a hand or the "Hand of God." Local belief and tradition says that if you stand under the hand; God will answer your prayers. The West Cross is distinct for its excellently preserved head and damaged stem. It is believed that the head of the Cross may have been stored indoors for a period, preserving it as we see today. The missing pieces from the stem remain a mystery but locals believe that during the Great Famine migrating people use to take a chip of stone off the cross and carry it with them as a reminder of their Irish roots.
Monasterboice was a thriving centre of religion and learning until 1142, when the Cistercians arrived at the nearby Mellifont Abbey The round tower is about 35-metres tall, and is in very good condition, although it is not possible to go inside. The passage of time has laid down layers of earth so now the doorway is almost at ground level. The monastery was burned in 1097.
Listen to some wonderful audio on Monasterboice - part of the Boyne Valley Drive:

Fact
The name Monasterboice is a part-anglicization of the Irish name Mainistir Bhuithe meaning "monastery of Buithe".
Featured Image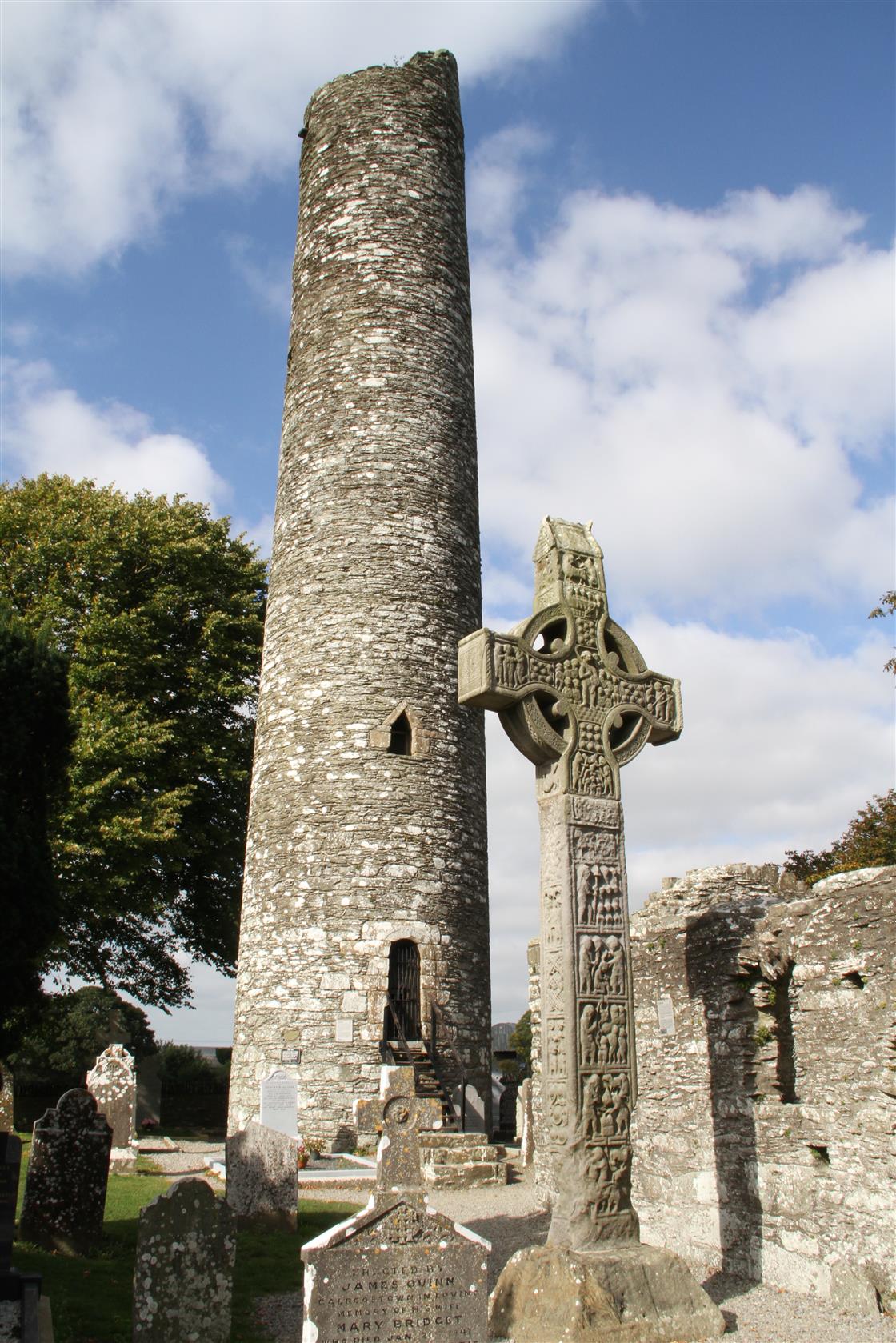 Telephone
+353 41 9872843
Address
Monasterboice
Collon
Louth
Directions
Just west of and clearly visible from the M1 motorway, just north of Drogheda. 5km from Tullyallen, 8km from Drogheda
Access : Sited across a minor road from the carpark. Level but gravel-covered paths around the well-kept site.
Images