Athlumney overlooks a key strategic point, where the Leinster Blackwater drains into the Boyne. The placename derives from the Irish for "Loman's ford", referring to Lommán of Trim. Archaeological digs uncovered an Early Christian souterrain.
The motte at Athlumney (which preceded the existing castle) was built in the years after 1172 when Hugh de Lacy, Lord of Meath granted the title of Baron Skryne to his ally Adam de Feypo; he in turn granted Athlumney to a relative Amauri de Feipo, who built the motte.
The older part of Athlumney Castle is a tower house (caiseal) built in the 15th century.
The newer part of the castle is a Tudor-style fortified house attached to the tower. This was built in the late 16th century or early 17th century. It had large corridors and its ground floor kitchen provided heat for the first floor rooms where the Lord lived. The doorway is cut limestone and there is an oriel window on its eastern wall.
In 1649 during Oliver Cromwell's Siege of Drogheda, the Maguire (Mac Uidhir) who held Athlumney Castle burned it down to prevent Cromwell taking possession of it.
The last Lord of Athlumney was Sir Launcelot Dowdall. The Dowdalls lost their land during the Cromwellian Plantation and got it back under Charles II. They backed the Catholic James II and Launcelot Dowdall was High Sheriff of Meath in 1686. After James' defeat at the Battle of the Boyne (which took place just 19 km / 12 mi from Athlumney Castle), Dowdall left for France and supposedly burned the castle down again.
The property later belonged to the Somerville family of Kentstown who took the title of Baron Athlumney. When the estate was broken up the land around the castle was bought by Bishop Nulty for the Sisters of Mercy. He had planned to build a seminary there but died before he could enact this, and his usccessor built a seminary in Mullingar instead.

Please contact OPW for access to Athlumney Castle for access.
Featured Image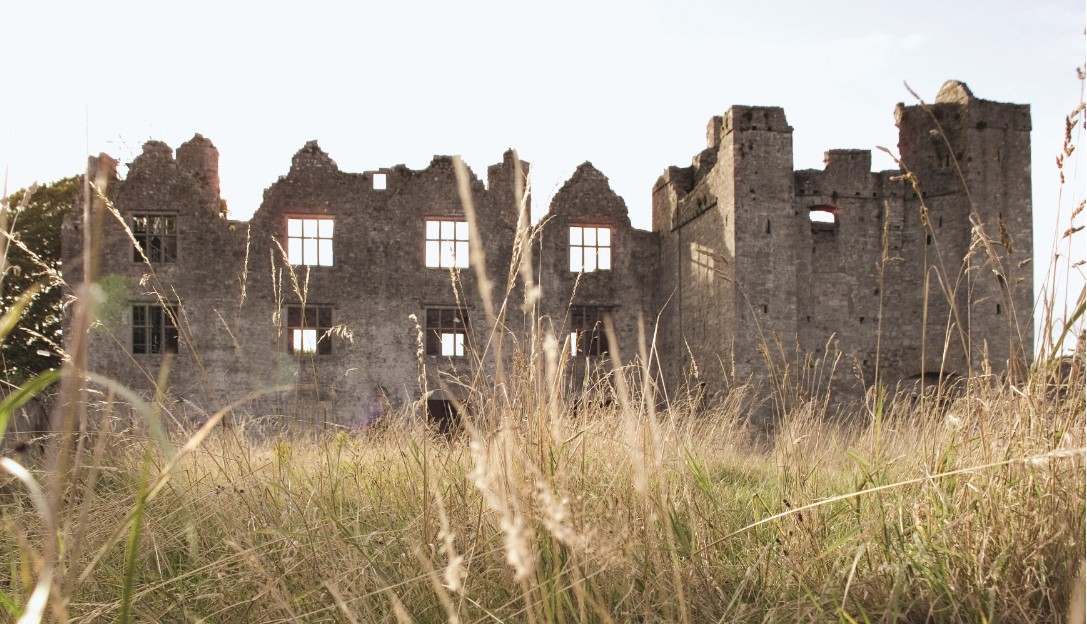 Address
Convent Rd, Navan, Co. Meath.
Directions
View location on Google Maps here 
Athlumney is situated on the East Bank of the Boyne River and to find it take the M3 from Dublin to Cavan. Exit at junction 7 and follow the signs for Navan. At Navan take a right turn onto Athlumney Rd towards Kentstown This is the R153. Take the first turn right onto Convent Rd which is a narrow road with a one way system, so you will have to exit from it's other end when leaving. You can park near a green area in the Athlumney Castle housing estate just adjacent to the Castle and have a good walk around.
Latitude
53.65030596301314
Longitude
-6.675151761576457