Hill of Down is a small but picturesque setting centered around the Royal Canal. It is a real hidden gem and is one of 3 access points to the Royal Canal Greenway in Co Meath. With a distinctive bridge featuring a black fish, Hill of Down is also in close proximity to Clonard Heritage Trail and is within easy reach of the heritage town of Trim.
A pub, shop and post office is situated right on the canal and is ideally placed for weary walkers or cyclists who are seeking refreshments. You will also notice the bronze shoe sculpture which marks the National Famine Way. It serves as a reminder of the poignant story of 1,490 poor and hungry, who in 1847 were forced to walk 165km from Strokestown Park, Co Roscommon to Custom House Quay in Dublin to board ships to leave this country. You can read more about this commemorative trail at https://nationalfamineway.ie/.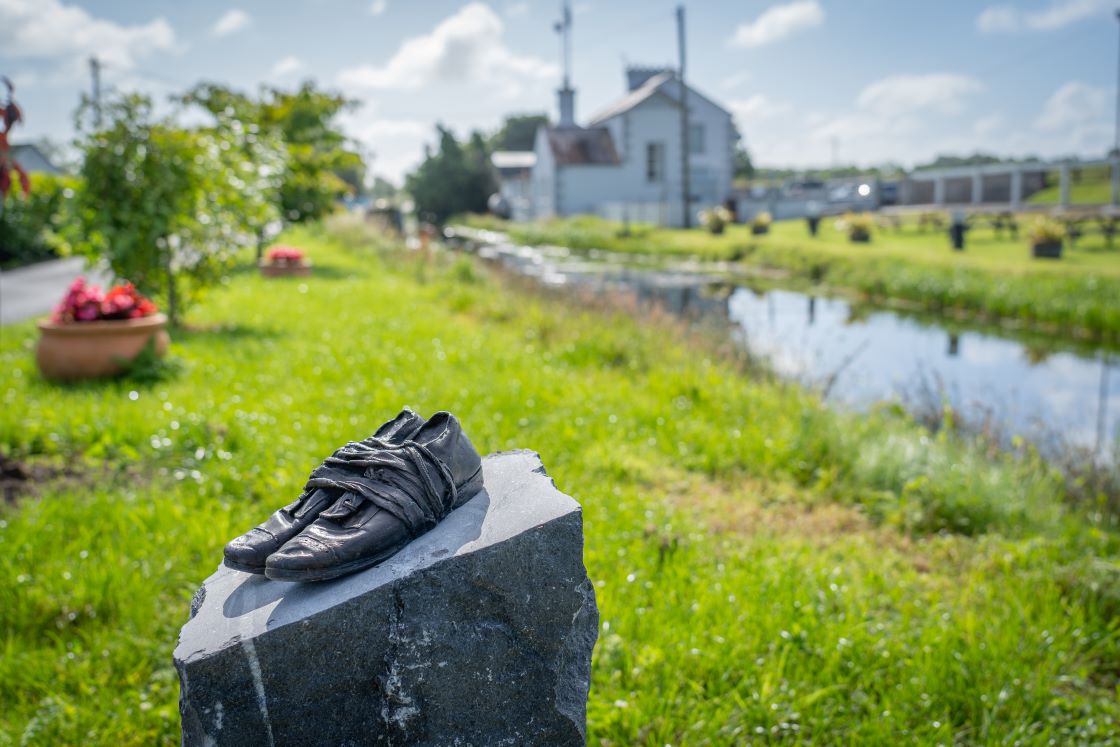 5km east of Hill of Down is Longwood Harbour and a further 10km in this direction lies the town of Enfield. If you journey west from Hill of Down, passing Ballasport Bridge, you will reach Killucan in Co Westmeath (a 10km walk/ cycle). For more information on the Royal Canal Greenway click here or you can access our Royal Canal Greenway itinerary here. 
Featured Image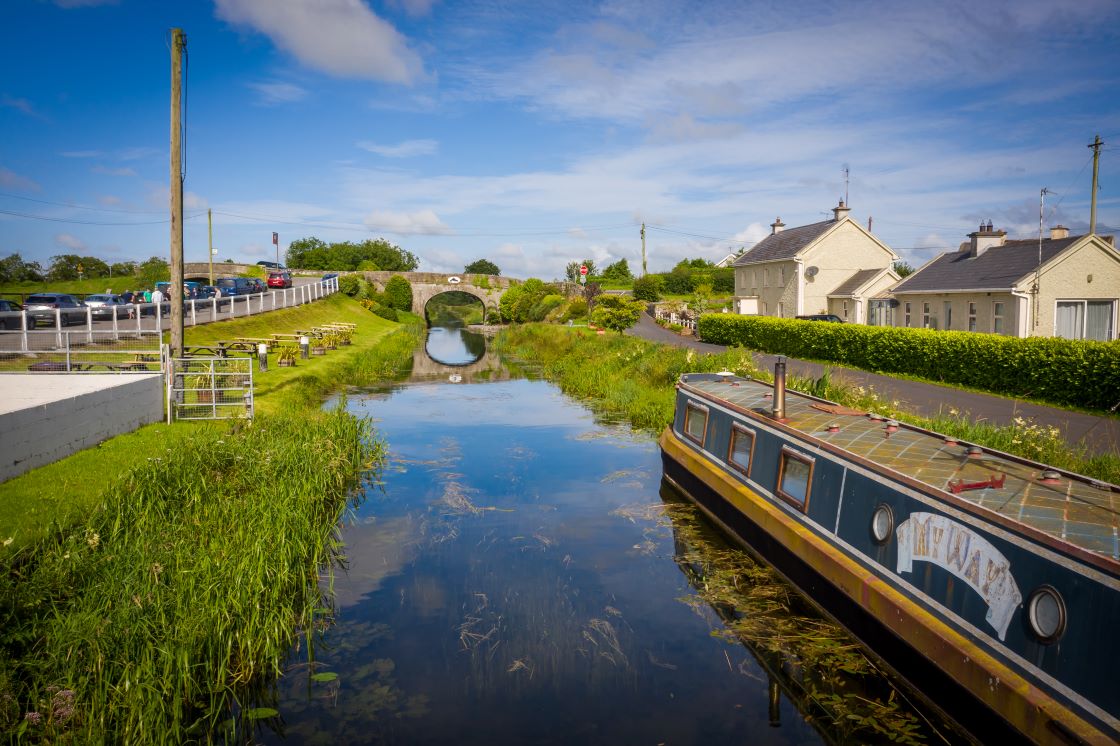 Latitude
53.475204395881555
Longitude
-7.0136829331825945
Images