The town of Oldcastle was the 18th century creation of the Naper family, who received parts of the Plunkett estate following the cromwellian wars. Due in part to the continuation of a Gaelic way of life, the area, suffered badly during the Great Famine (1845-'9) in comparison with richer, more arable areas in the southern part of  Meath. The poorest inhabitants were obliterated by starvation and emigration. Nonetheless, land patterns still visible today reveal a strong attachment to pastoral farming of 'Gaelic Culture'.
Learn more about the architectural heritage of Oldcastle
Listen to some wonderful audio on Loughcrew Cairns - part of the Boyne Valley Drive
Facts:
Oldcastle had a Prisoner of War Camp from 1914 – 1918, it was the only permanent civilian POW camp in Ireland, detaining so called 'enemy aliens'.
Featured Image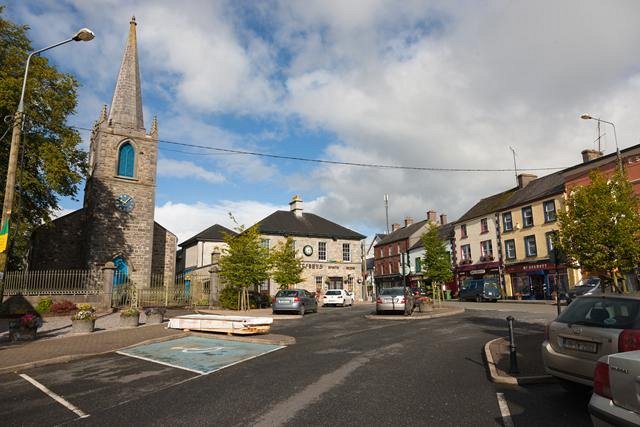 Directions
From M1 Motorway
At junction 10, take the N51 exit.
Merge onto M3
Continue onto R154
 
From Dublin M3
Continue onto Navan Road/N3, take exit onto R163
Continue onto R154
Turn right to stay on R154
Turn right onto Cavan Street/R195
Images