Overlooking the River Boyne, just a few kilometres upstream from Newgrange and the site of the famous Battle of the Boyne, Slane Castle in its existing form was constructed under the direction of William Burton Conyngham, together with his nephew the 1st Marquess Conyngham. The reconstruction dates back to 1785 and is principally the work of James Gandon, James Wyatt and Francis Johnston. Francis Johnston was also the architect responsible for the gothic gates on the Mill Hill, located to the east of the castle.
One of the most exciting historic buildings on the island Slane Castle hosts many high profile events, from its famous Summer Concerts with a capacity of 80,000 people, to intimate events inside the Castle. With the backdrop of the River Boyne and the surrounding parkland of the Estate, it is the perfect venue to accommodate a wide range of events in unique surroundings.
SLANE CASTLE ESTATE OPENING HOURS 2023
Standard Estate opening hours are Fridays, Saturdays and Sundays from 10.30am to 6pm with additional days on Bank Holiday weekends.
Browne's Bar and the Silver Fox Foodtruck are open from 11am to 4pm for food, with Brown's Bar serving drinks until 6pm
Castle Tours run at 11am, 1pm and 3pm.
The Walking Trail closes at 4.30pm. Dogs on leads are welcome. 

Slane Castle Tours
Guided historical tours of Slane Castle take place at 11am, 1pm and 3pm on Fridays, Saturdays and Sundays except where impacted by private events. Booking is online: www.slanecastle.ie/tours/castle-tours. Walk ins will be accommodated where possible. Private tours are also available.
 Note: Tours take place every day during Heritage Week, 12th- 20th August 2023

Listen to some wonderful audio on Slane Castle.
Slane Estate Walking Trail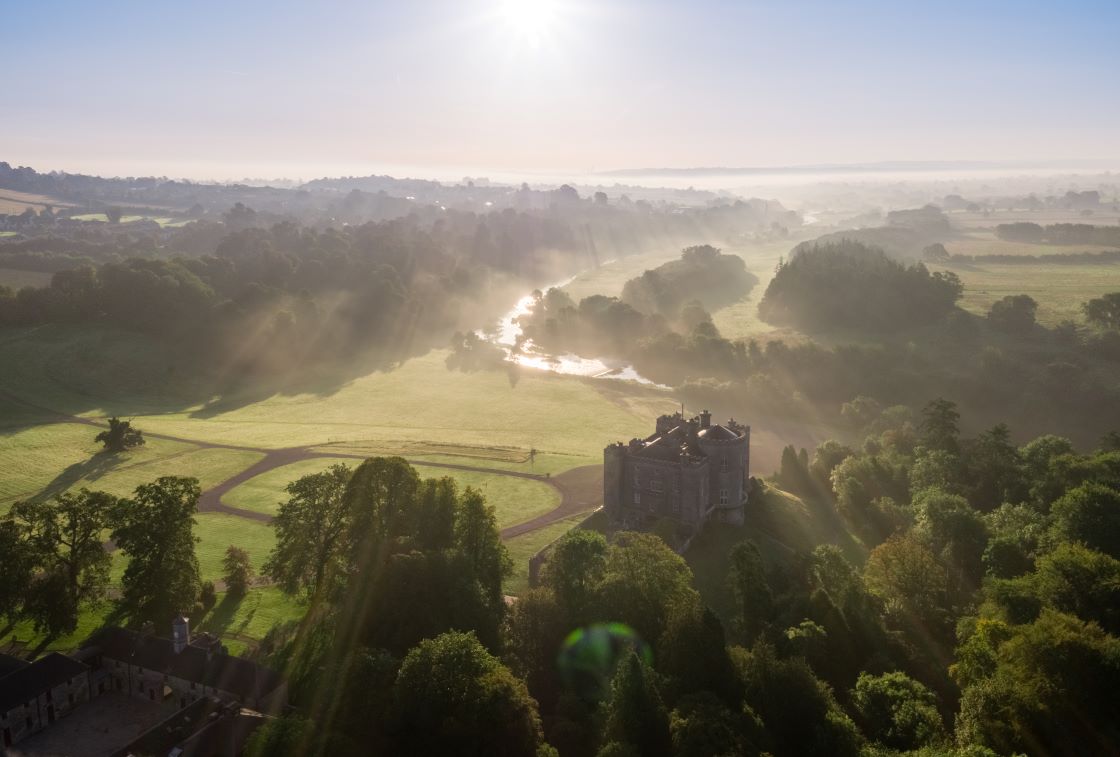 Stroll past mature woodlands where birds add their song to the sound that the estate is most famous for, the Slane Festival. International rock legends have entertained millions of fans against the backdrop of Slane Castle since 1981. Follow in their footsteps on the Concert Field Walk which starts at the entrance to the Castle courtyard.
More details including opening times and fees, and map.
Dining at Slane Castle
Afternoon Tea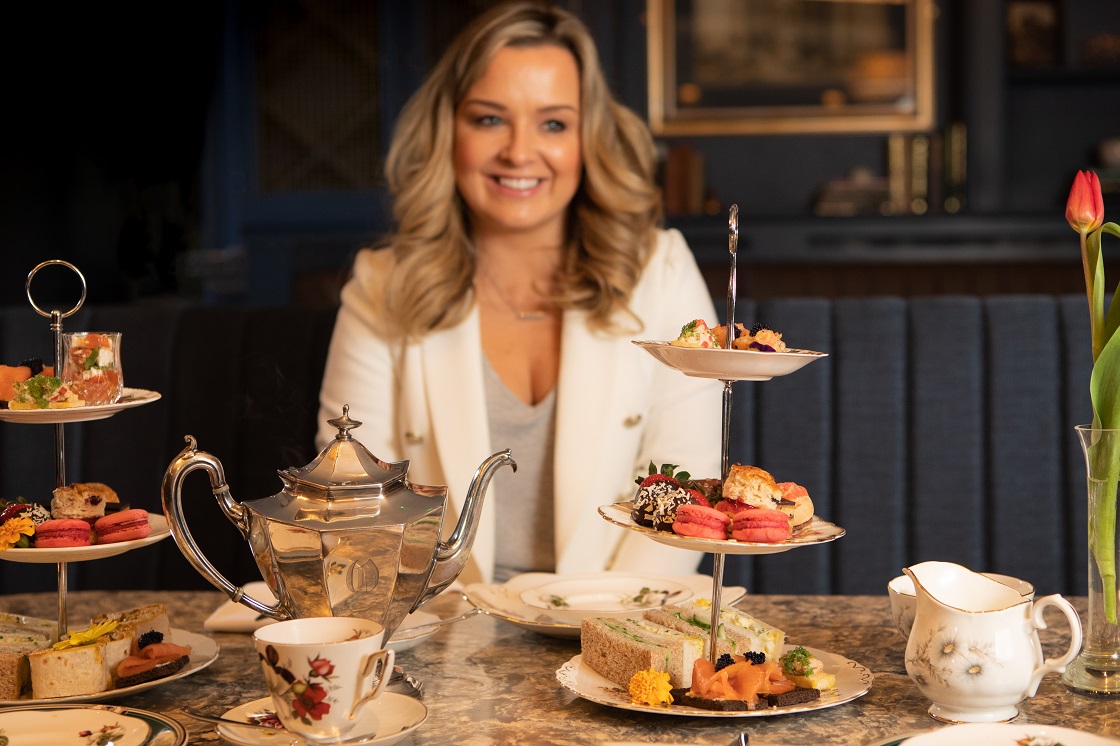 Where better than an ancient Castle to enjoy afternoon tea? Presented on elegant, tiered cake stands this delectable combination of savoury and sweet treats is fit indeed for the queen who once graced these hallowed walls with her presence. Enjoy our specially blended Conyngham House Tea or elegant Lady Grey Tea. It takes place in the Gandon Room which is designed in a warm, inviting club style, ideal for groups of all sizes from two upwards, to enjoy a gracious afternoon tea.
Slane Castle Afternoon Tea takes place on selected Saturdays and Sundays The cost is €45 per person. Book online at www.slanecastle.ie/visit/dine/afternoon-tea/. For groups or private afternoon teas, please email events@slanecastle.ie. 
Browne's Bar 
Browne's Bar, Slane Castle's snug rock concert themed bar, is open on Saturdays and Sundays from 11am to 4pm except where booked for private events. The menu has a strong local and artisan focus, including organic produce from Rock Farm. Add a Bellini or a Slane Whiskey Cocktail to make it really special. Walk in customers are welcome but places are limited and online booking is recommended. https://www.slanecastle.ie/visit/dine/brownes-bar/ 
Discover Slane Irish Whiskey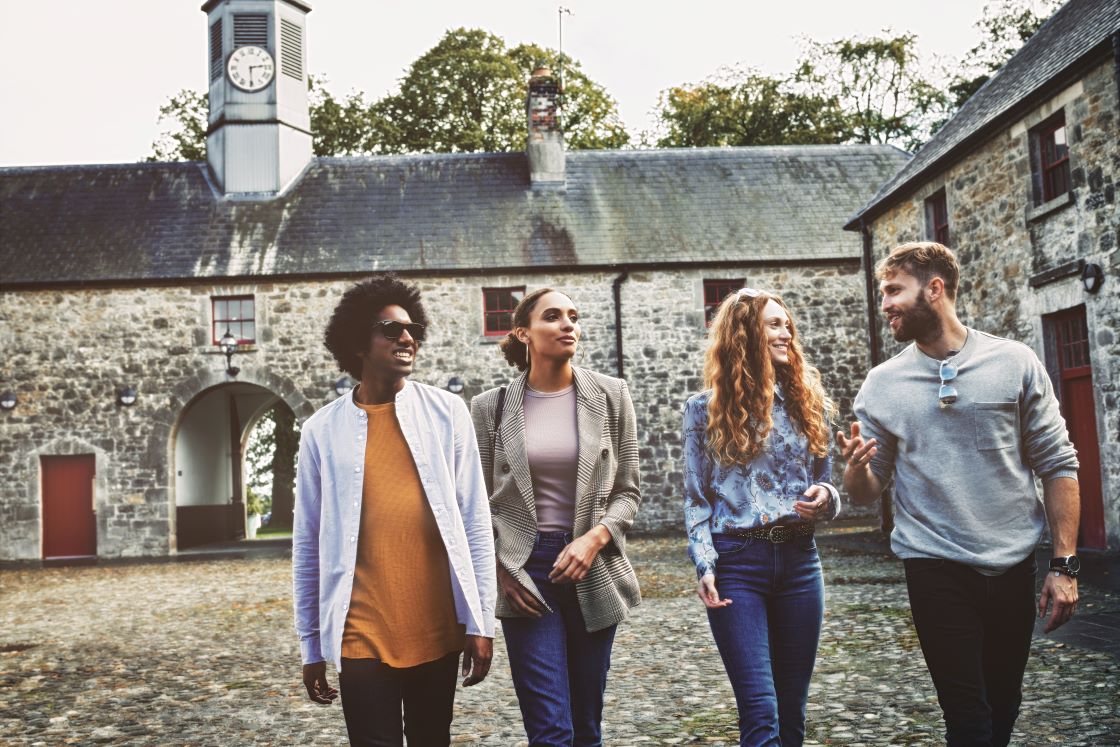 Slane Irish Whiskey is a world-class working Distillery and state of the art visitor centre. It is located opposite the Castle Courtyard, in a restored 18th century stable yard. Slane Distillery is a joint venture between the Conyngham family of Slane Castle and the Brown-Forman Corporation of Kentucky, USA, owners of the Jack Daniel's brand. Alex Conyngham, current Earl of Mount Charles and son of Lord Henry, is Managing Director and co-founder. 
The visitor centre is beautifully designed in complete sympathy with the existing ancient building. For example, in the Stalls Bar, the original horse stalls remain intact, with tables neatly slotted into each one. On the tour visitors will experience the reality of a modern, working distillery – micro malting, mash house, brew house, still house, cooperage and maturation warehouse. Tastings of the signature triple-casked Slane Irish Whiskey are also included. These take place in one of the two purpose built tasting rooms. 
Slane Distillery celebrates 40 years of rock 'n' roll heritage at Slane Castle in the Whiskey Lounge with records from many of the iconic bands who played Slane. A visit to the luxury gift shop completes the visit. 
The Distillery is open for guided tours. An enticing cocktail menu is on offer in the courtyard or the Stalls Bar. The gift shop with tasteful clothing, souvenirs, music memorabilia and Slane Whiskey is also open.
See www.slaneirishwhiskey.com for up-to-date information
Slane Concerts

Slane has been home to the most famous Irish music concerts since the 1980s. Acts such as Metallica, U2, The Rolling Stones, Bob Dylan, Bruce Springsteen, Guns 'N Roses, Red Hot Chilli Peppers, David Bowie, Queen and REM have performed in Slane.
U2, uniquely, have performed three times at the venue – playing support to the renowned Irish band, Thin Lizzy, who headlined Slane with their first show in 1981. U2 later recorded part of their 4th studio album, The Unforgettable Fire, in Slane Castle. 
Click here for more details on Slane Concerts.
Weddings at Slane Castle
At Slane Castle celebrate your love with the people you hold dear. Here at our enchanting wedding venue over 230 years of history and grandeur are the magnificent backdrop for couples to celebrate their joy with friends and family. Under turrets and towers a soundtrack of music, love and romance create a lifetime of special memories. Click here for details.
Featured Image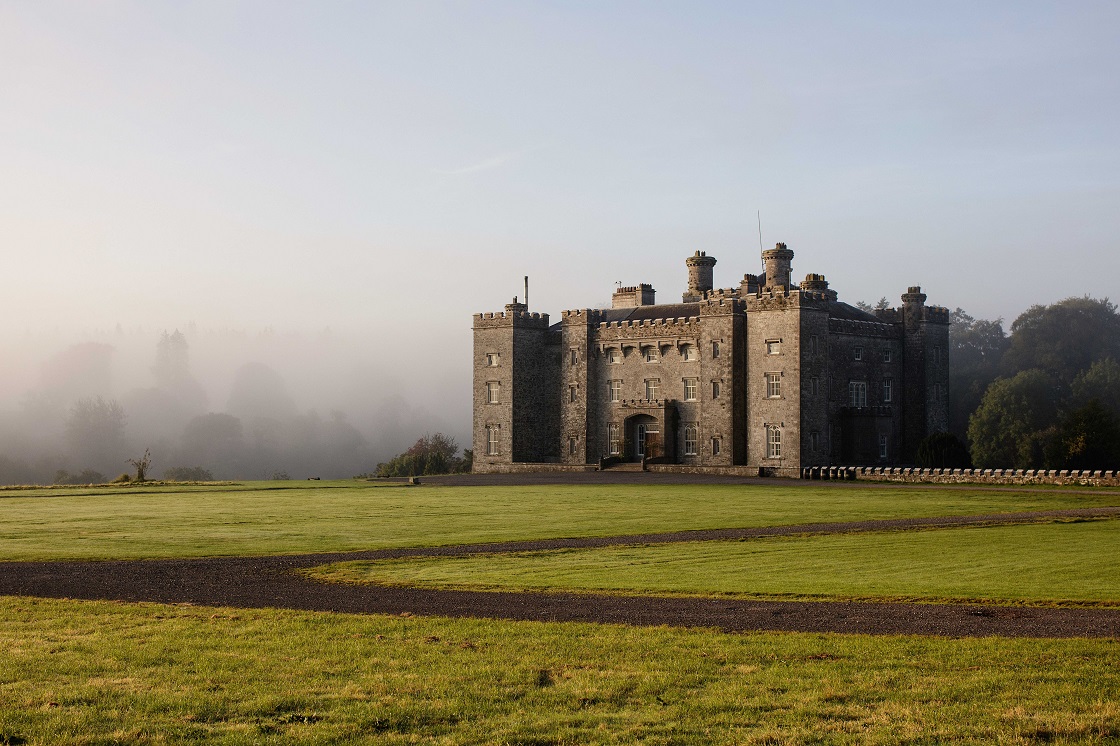 Telephone
+353 (0) 41 988 4477
Email Address
info@slanecastle.ie
Address
Slane Castle,
Slane,
Co. Meath.
C15 XP83
Facebook
https://www.facebook.com/officialslanecastle
Images