Loughcrew Megalithic Centre- Camping Facilities
Located beside the 5,000 year old Loughcrew Cairns is where you will find Loughcrew Megalithic Centre. Visitors to the area have a choice of accommodation. Our campsite is surrounded by mature trees and consists of  our fantastic glamping village and 15 hardstanding berths with electric hook up. If you feel like getting back to nature we have plenty of room for tents. Guests can also make use of our playground, tv room and games room. After a short hike to the highest point in the Boyne Valley relax in our traditional Irish courtyard with a hot chocolate from the café or go back in time with a tour of Maggie Heaney's Cottage.
Loughcrew Megalithic Centre
Located in the Boyne Valley and beside the 5,000 year old Loughcrew Cairns is Loughcrew Megalithic Centre. At Loughcrew Megalithic centre visitors will find Nelly's Kitchen Café, Maggie Heaney's Cottage and Benny's Workshop. These traditional thatched cottages surround the courtyard where people love to sit and relax after an enjoyable hike up to the highest point in the Boyne Valley.
In Nelly's Kitchen Café visitors can warm up with good quality food and beverages. We believe we serve the best beverages around using a long established brand name Bewleys as our source. Our cakes and treats are all homemade and our staff use the freshest ingredients for our hot and cold meals. It's the perfect place to relax after taking a trip up the ancient Loughcrew Complex.
Maggie Heaney's Cottage is a 1700's heritage museum located in the courtyard of the centre. Here visitors can get a feel for what life was like in a traditional Irish cottage. Inside the visitor will get to see antique furniture from times gone by, an audio visual from a past inhabitant explaining life growing up in this cottage and also information about the Loughcrew Cairns and the legend of the Cailleach (Witch).
Benny's Workshop also makes up part of this traditional courtyard and is available for events, meetings and special occasions. Some events it has been used for include; yoga, sound meditation, children's fun day, art/photography exhibitions, archaeological talks and craft fairs to name a few. Make sure to keep a close eye on our website to ensure you don't miss an event.
Leave your car in our car park and take a short hike to the peak of Sliabh na Cailli. This is where you will find some of the ancient passage tombs which make up the Loughcrew Complex. Cairn T is the most impressive tomb in the complex and draws a large crowd at the Spring and Autumn Equinoxes. On these days the rising sun illuminates the chamber and in particular the beautifully decorated stone in the back recess. On a clear day visitors will be able to see over half of Ireland from the top of Sliabh na Cailli (Hill of the Witch) and while you are there it is a must to make a wish on the Hag's Chair.
You can watch the magical sunrise over the ancient cairns at Loughcrew during your stay. Perfect for families or as a retreat from hectic life. A walk to the highest point in the Boyne Valley is a great way to see the Irish countryside. The cairns are just a short walk from our centre and are over 5,000 years old. Cairn T is the best preserved monument and you can access the interior as part of a guided tour. The ancient art is spectacular and will have you spellbound. Lots of time can be spent here discovering lesser known sites as well as the famous monuments in the Boyne Valley area. In the nearby town of Oldcastle there are lots of quaint pubs and restaurants.
Accommodation Types:
Campervan / Caravan Pitches
Tent Pitches
Luxury yurts which sleep up to 5 people
Amenities
Coffee Shop On-Site
Playground
Camper's Kitchen
Comfortable Courtyard
Games Room
Wi-Fi
Walking Routes
Things To Do Locally
Loughcrew Cairns
Boyne Valley Drive
Maggie's Cottage
Loughcrew Adventure Centre
Kells Monastic Town
Images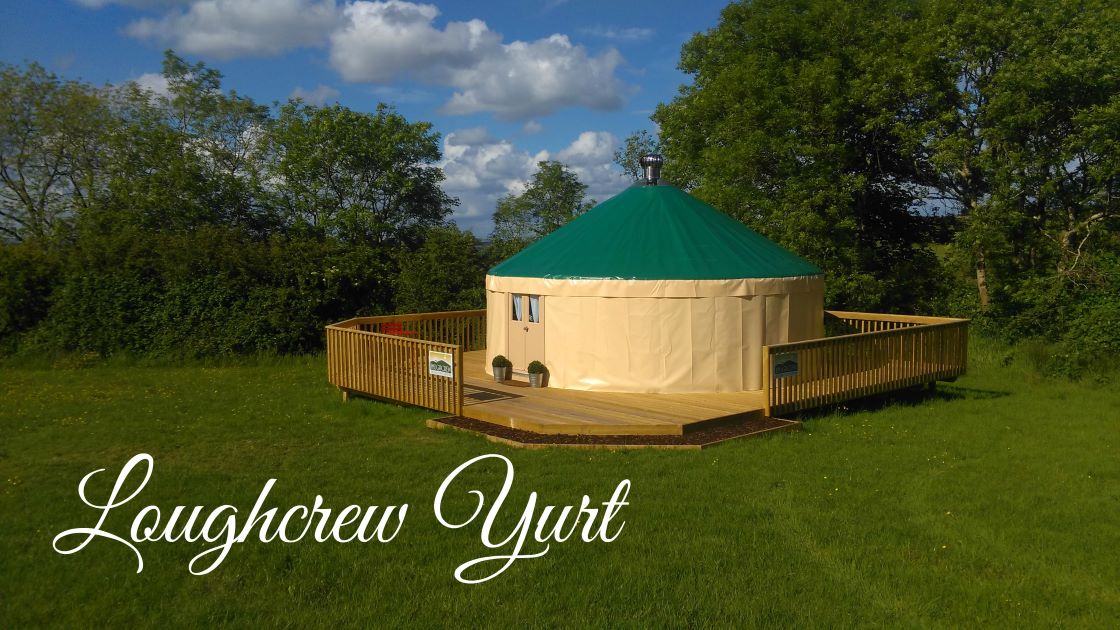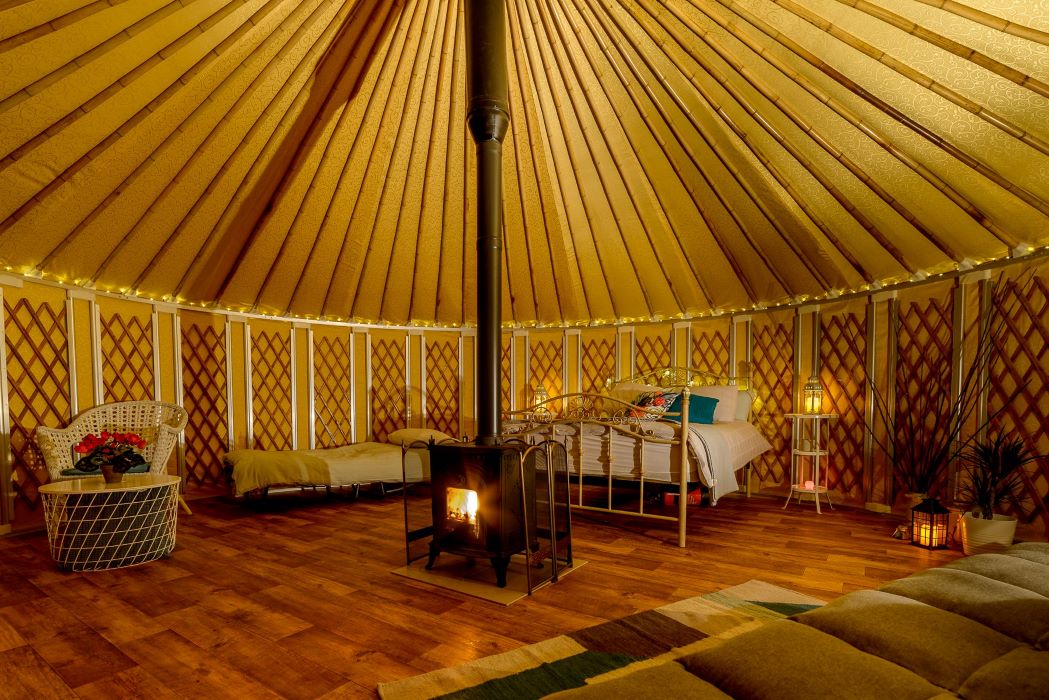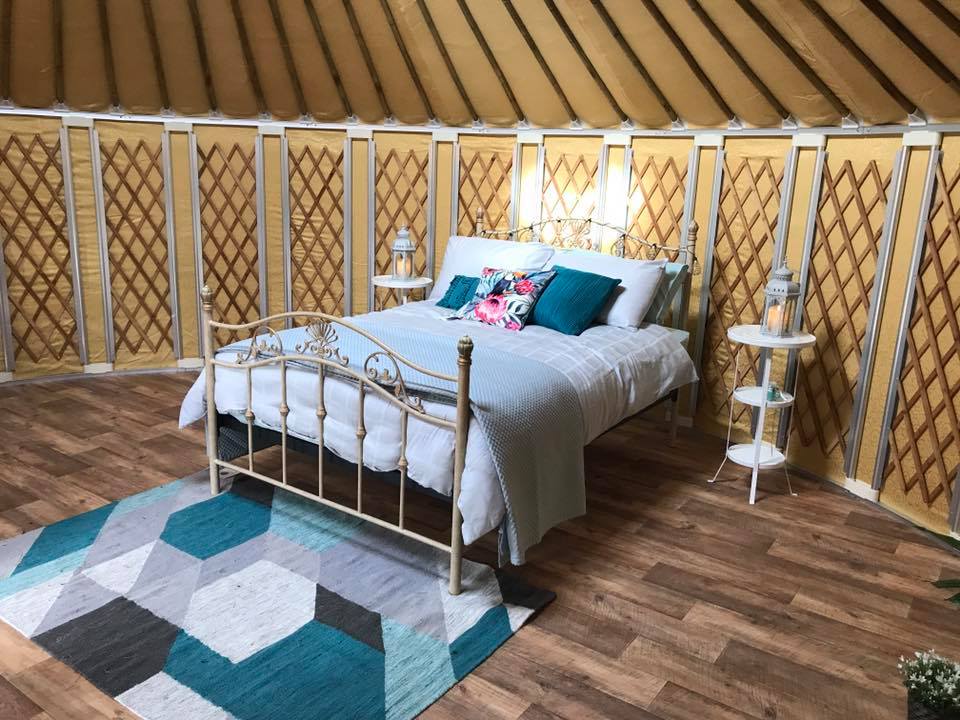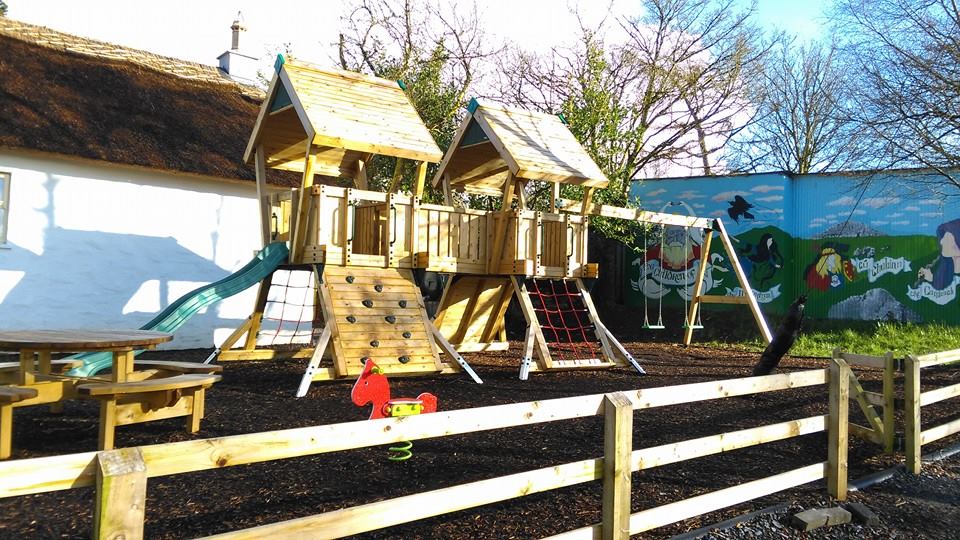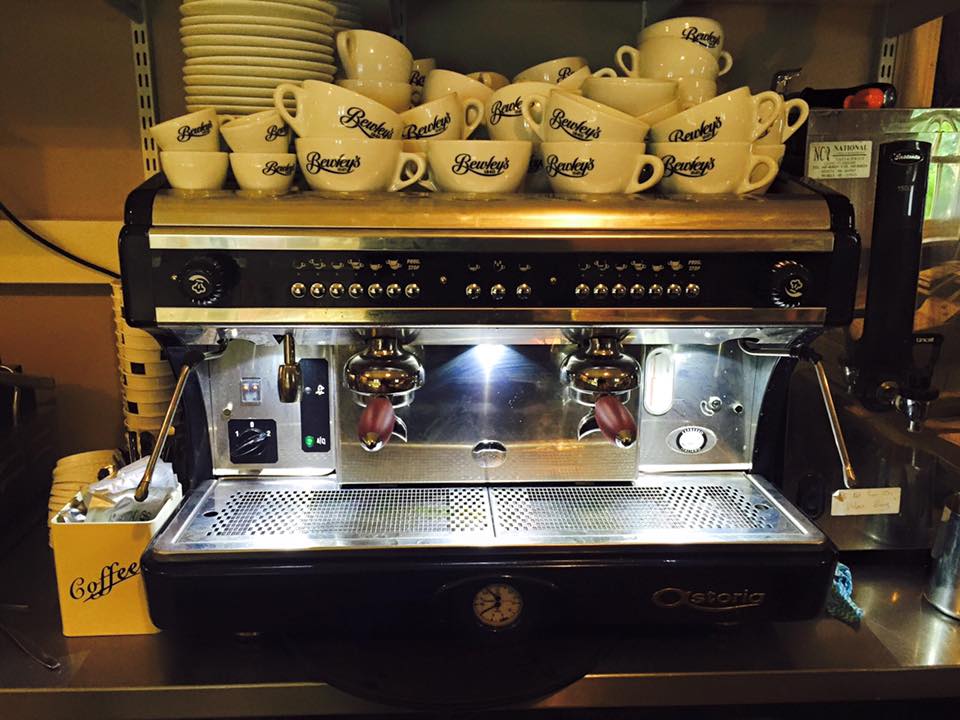 Places To Stay Categories
Telephone
0867361948 and 0872113624
Email Address
info@loughcrewmegalithiccentre.com
Address
Loughcrew, Oldcastle, Co. Meath
Facebook
https://www.facebook.com/loughcrewmegacentre
Twitter
https://twitter.com/LoughcrewMC
Latitude
53.74569287454733
Longitude
-7.121170121205296