Meath County Council Library Service recently installed a Scéal Trail as a fun way to bring together the enjoyment of reading, a love of the outdoors and some physical activity. The first trail is now installed in Blackwater Park in Navan and we'd love for you to visit. 
'Socks for Mr Wolf'  is a picture book written and illustrated by Trim-based author Tatyana Feeney; the story follows Mr Wolf on a woolly adventure around Ireland as he tries to save his socks! The story of 'Socks for Mr Wolf' starts at the playground and you should follow the path to read the whole story. Each board features questions about the story and movement tips to do on the way to the next page. The questions help to build literacy skills and the movement tips are a fun way to get you and your children moving! 

This is an ideal (free!) family activity for those with younger children and copies of 'Socks for Mr Wolf' are also available to borrow from any Meath library.  
Images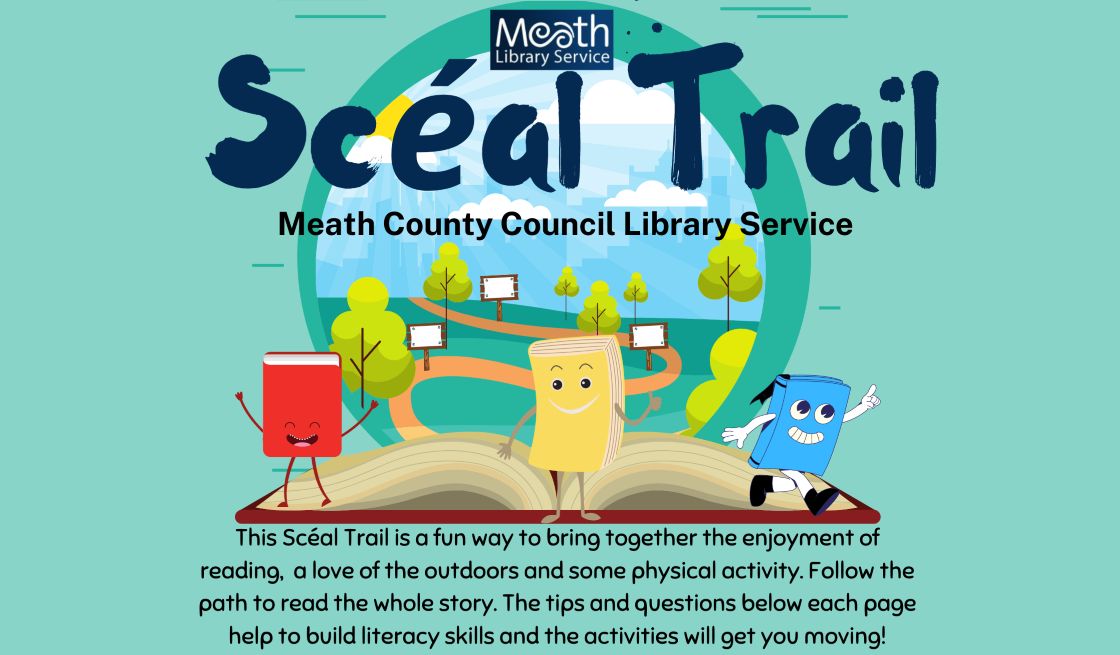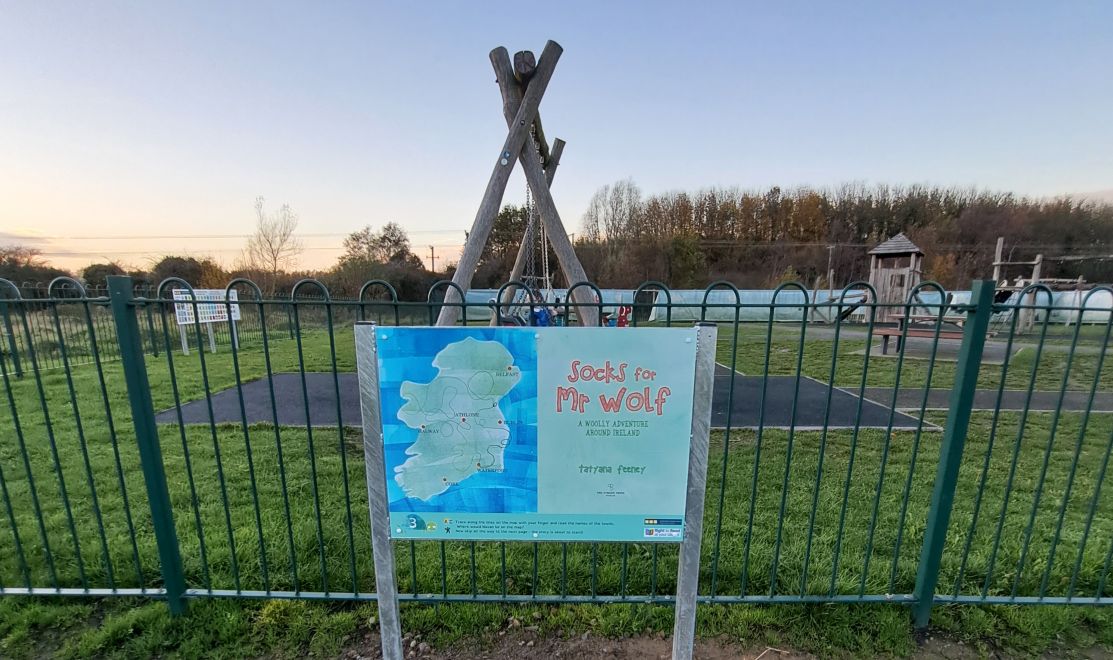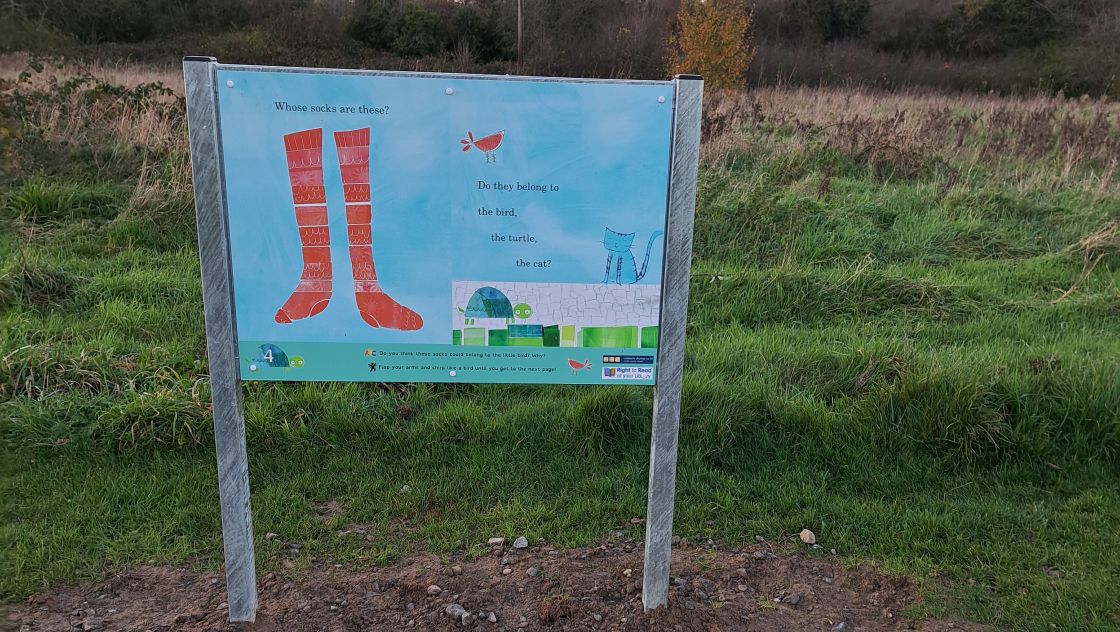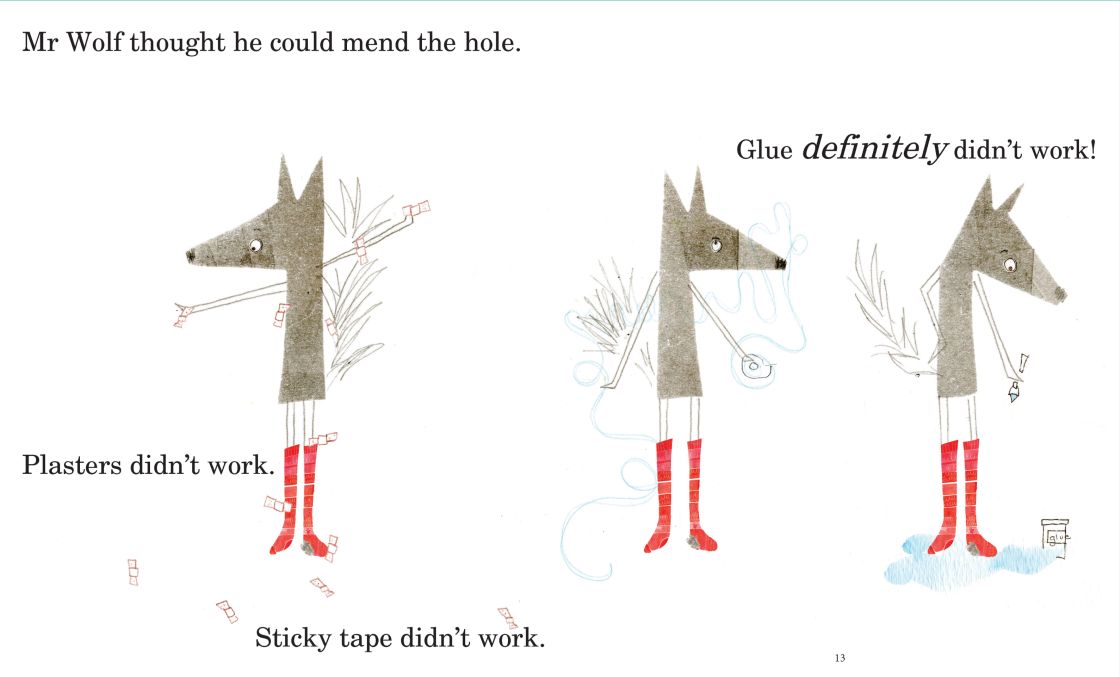 Email Address
meathlibrariessocial@meathcoco.ie
Address
Ratholdren Rd, Abbeyland, Navan, Co Meath 
Facebook
https://www.facebook.com/meathcountylibrary
Twitter
https://twitter.com/MeathLibrary
Latitude
53.65511036872867
Longitude
-6.699423208370437