Welcome to the Boyne Ramparts Heritage Walk. The Boyne Valley rich culture, heritage, myths and legends are to be experienced along the Boyne Navigation running from the Gateway to the Boyne Valley at Navan as far as Drogheda. The Boyne Navigation flows peacefully alongside 5,000 years of Meath Heritage, passing by the passage graves of Newgrange, Knowth & Dowth, the Battle of the Boyne site at Oldbridge and the Estate Village of Slane.
This section is a linear walk of 8km (16km return) from Stackallen to Navan Ramparts. Along this stretch you will find interpretative panels providing interesting facts that will help you enjoy the beauty of the Boyne Valley. The Boyne is a Special Area of Conservation which aims to protect the nature conservation value of the area.
The ramparts walk can be started at either the Navan trailhead or the Broadboyne Bridge trailhead, near Stackallan. It goes along the old canal towpath, which ran alongside the river itself.
Navan Trailhead
Located at the Ramparts Canal & River Boyne Walk Car Park, on the R153 going out of Navan at Athlumney. Please note the carpark is pay and display.
Broadboyne Bridge trailhead
The other trailhead for the walk is at Broadboyne Bridge near Dollardstown and Stackallan. Please note there is less parking here than at Navan, with space for 8 cars.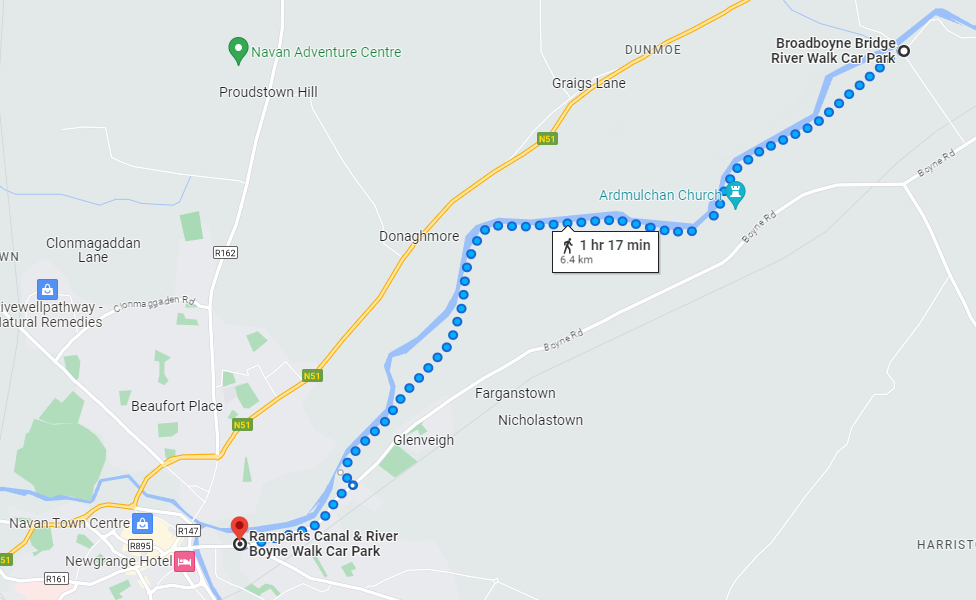 Some of the natural and built heritage along your walk includes the beautiful blue and orange kingfisher, the moorhen and her chicks swimming quietly on the canal, the shy otter which has become rare in much of Ireland and extinct in many European countries (he can usually be seen during early morning or late afternoon); and the heron with its elegant long neck standing at the water's edge for hours hunting fish. You will see the canal locks of the once busy Boyne Navigation, Babe's Bridge (the oldest bridge on the river) and pass close to the ruins of the eerie Dunmoe Castle and Ardmulchan Church then finishing up at Navan town before you retrace your steps back to Stackallen Bridge
Images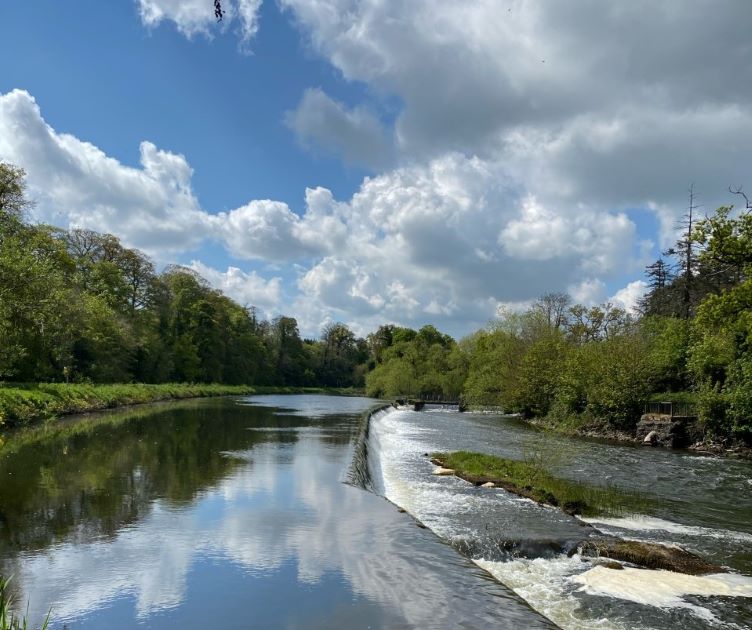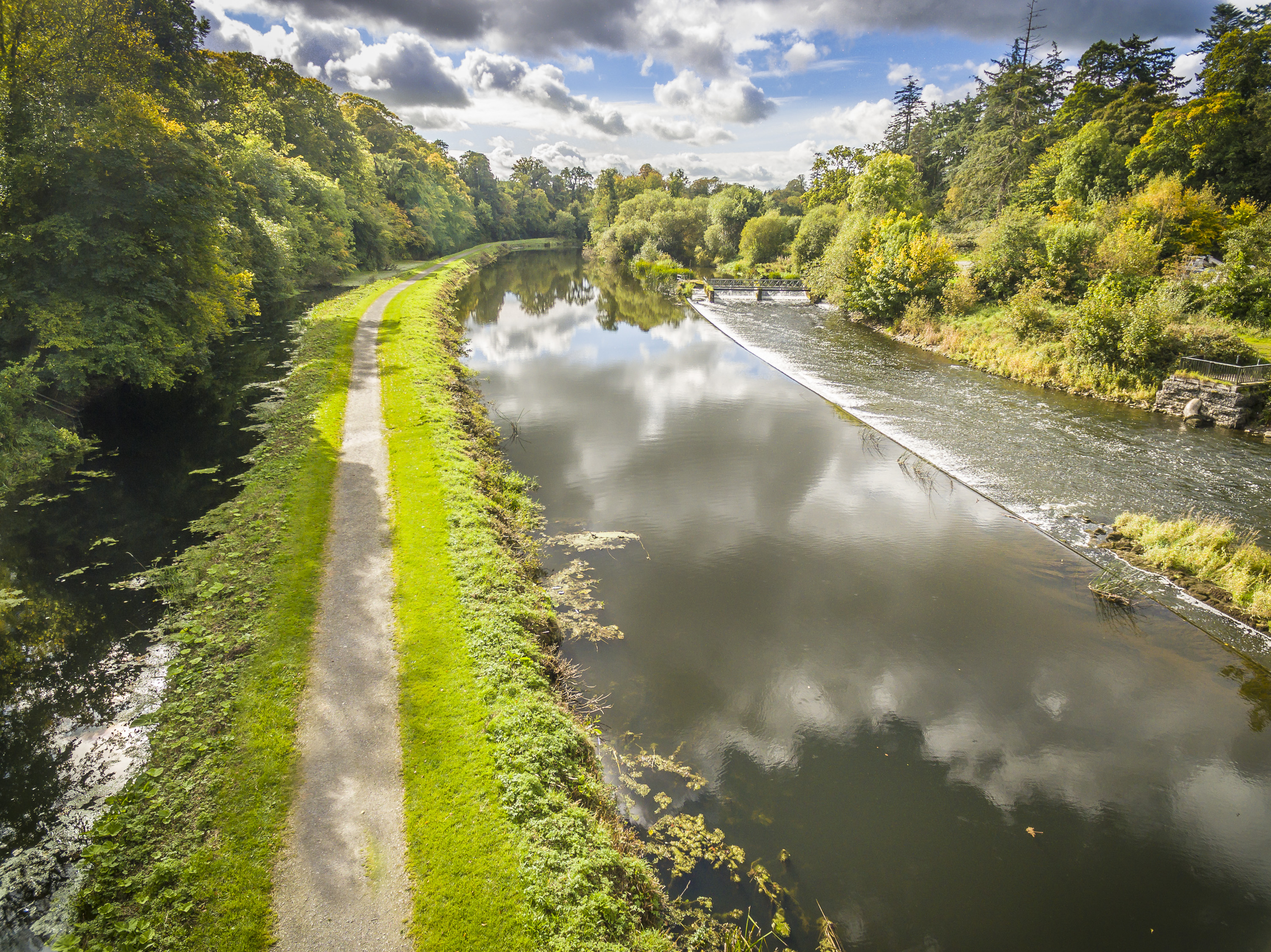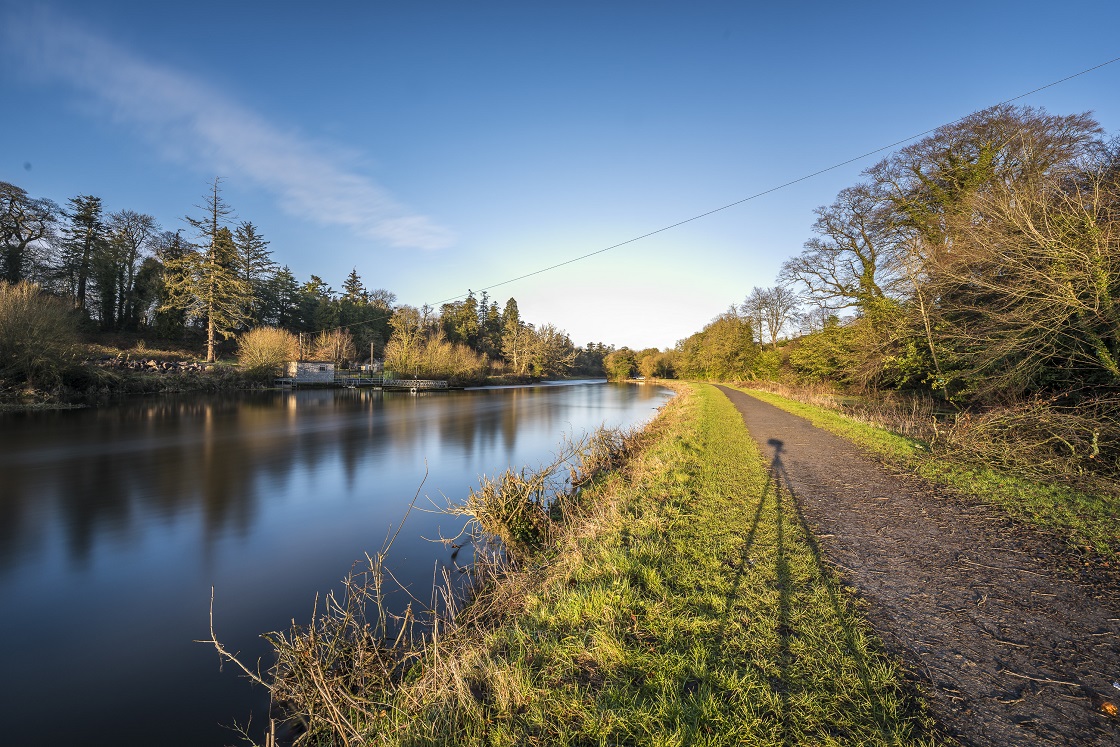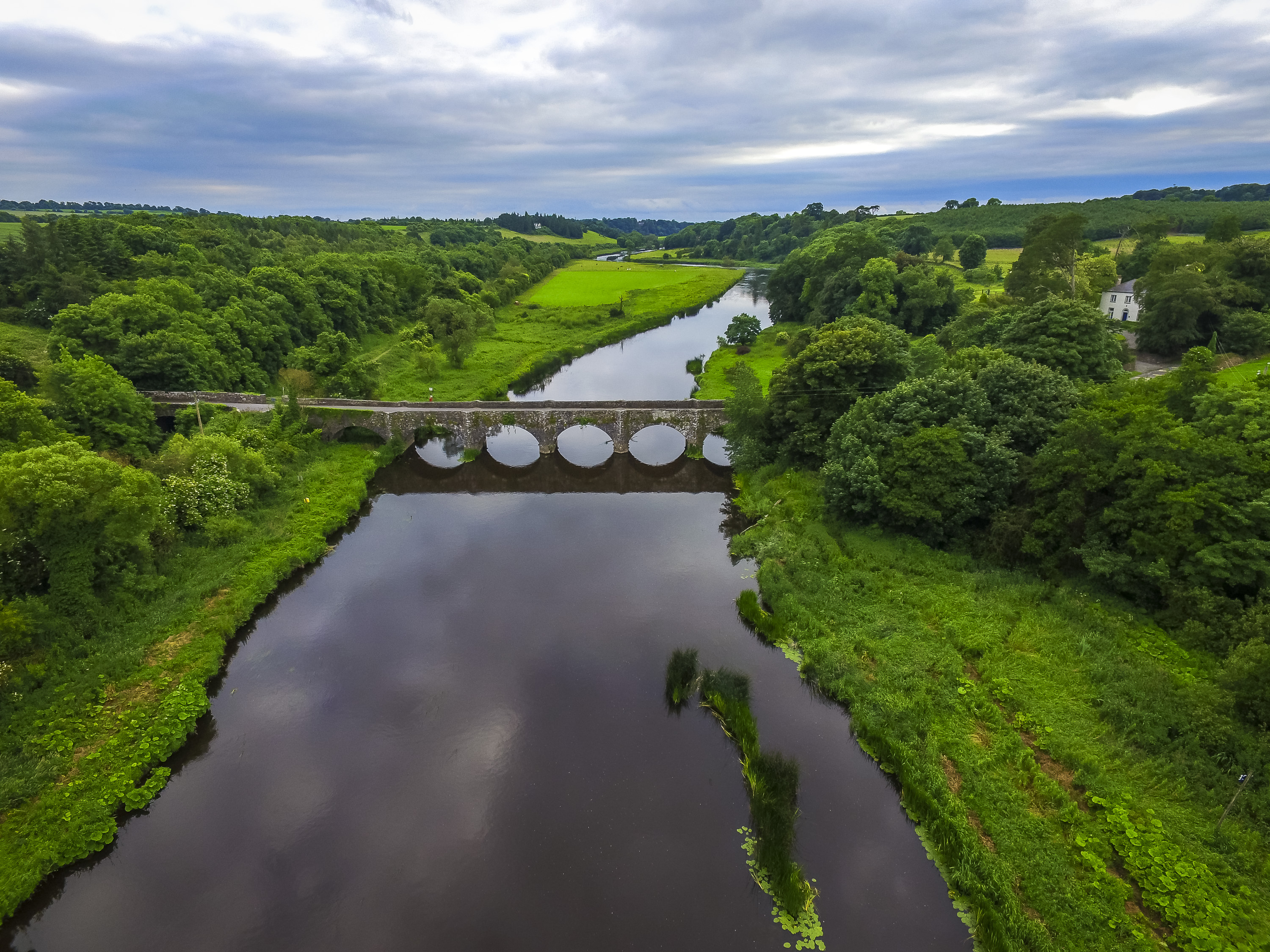 Address
Navan Trailhead
Ramparts Canal & River Boyne Walk Car Park,
R153 Road,
Athlumney,
Navan,
Co. Meath
Broadboyne Bridge trailhead
Broadboyne Bridge Car Park
Dollardstown,
Co. Meath