Float along the Boyne Blueway
With 12km of river for you to explore, kayaking on the Boyne is the perfect day out. We are the official provider for the Boyne Blueway so taking you downstream is what we do. You can take easy guided trips with us that are plenty of craic. You can immerse yourself in a rarely-seen landscape on slow tranquil journeys. Some of you like the self-guided experience and that's ok too. 
Being on the Boyne is a completely different way of travelling. You can drift downstream and soak up the sights. Stresses disappear as you paddle along with the flow. Ancient ruins and castles stand guard as you round each bend. In fact, there are so many that we need giant inflatable rafts for our historical tours.
The Boyne might be ancient but she is always gentle. It is one of the safest rivers we know. If you are a newbie dipping your toes into your first water adventure, you'll be grand here. We provide the kayaks, all the equipment and a personal guide for your day out.
We have pick-up points along the river where you can take a shuttle bus back. Our woodcrafted riverside base has showers, changing rooms and lashings of coffee and ice-cream should you need refuelling.
If that all sounds like too much effort, come and chill out beside Swift's Wave and watch the world float by.
Minimum age 7
2 Hour Experience
For details of the Boyne Blueway Trim, click here.
Images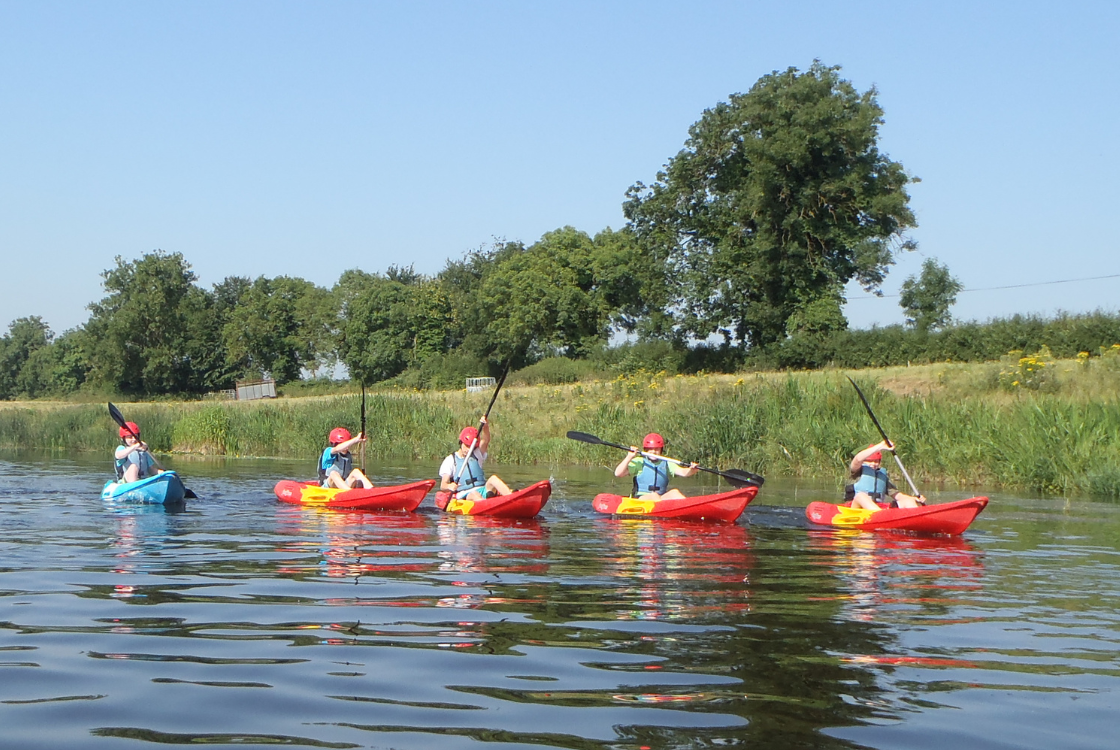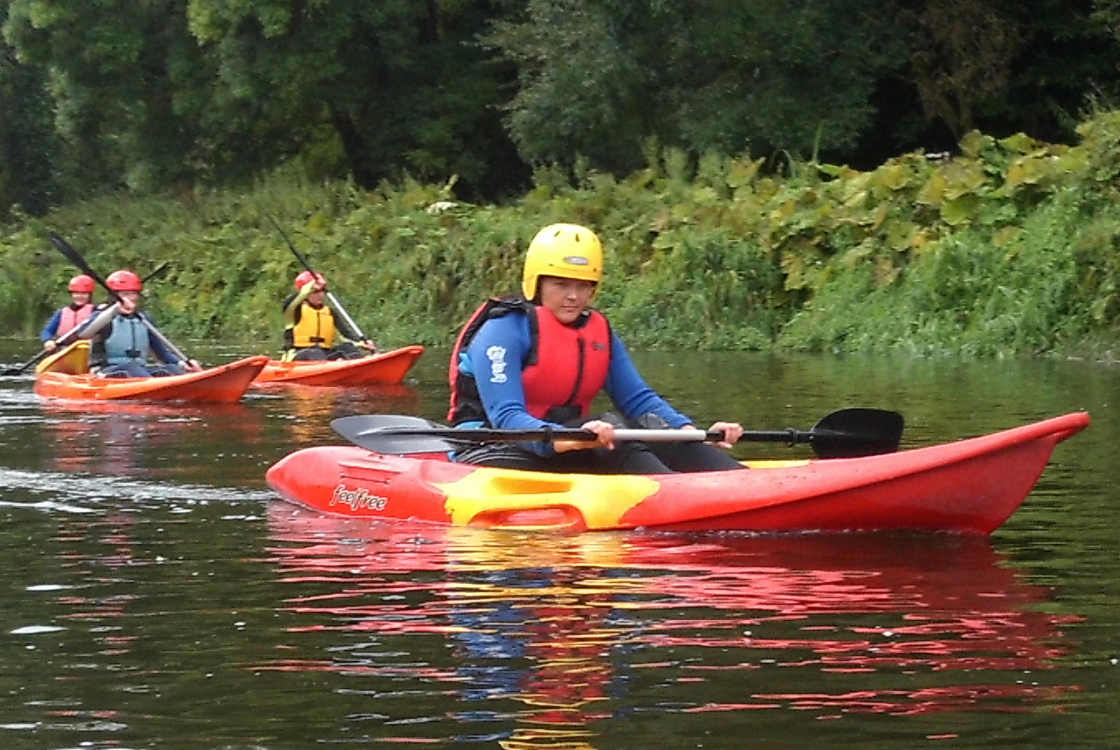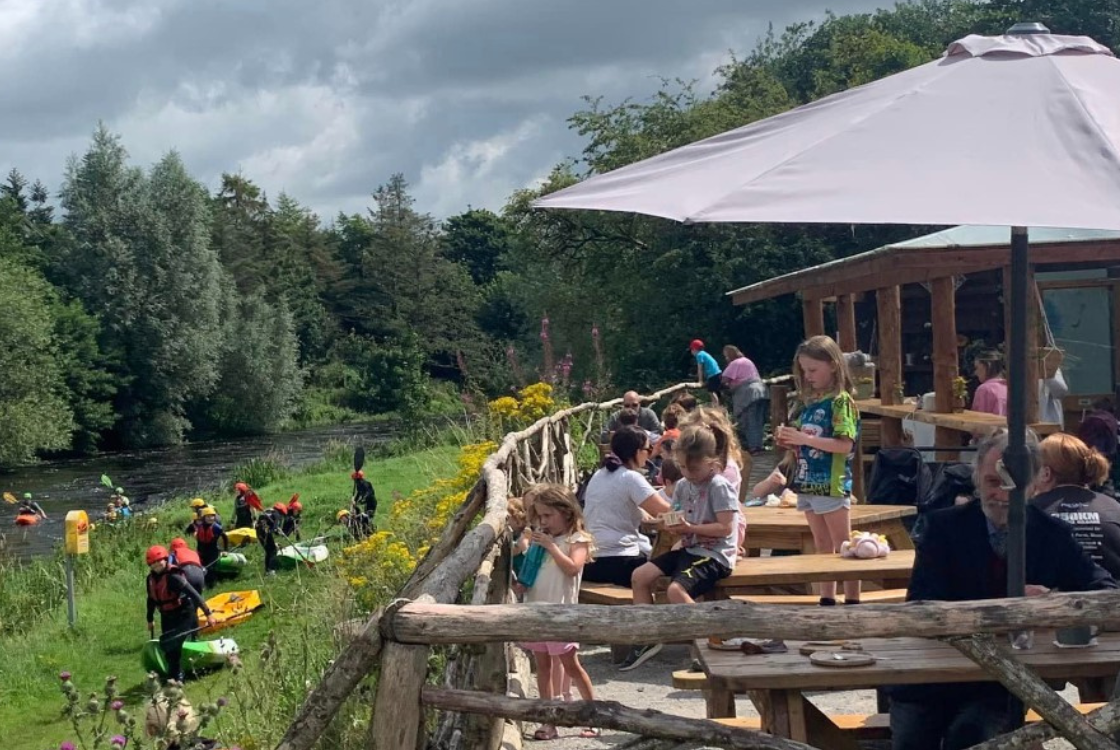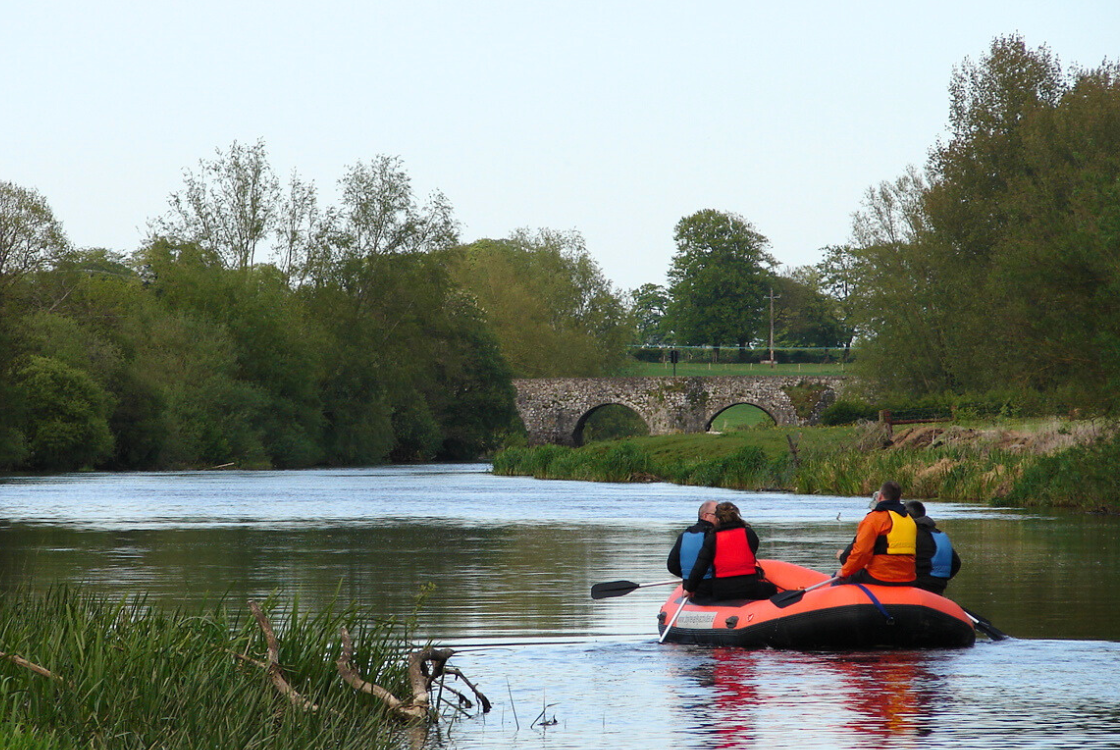 Email Address
info@boynevalleyactivities.ie
Address
Jonathan Swift Street,
Trim,
Co. Meath
Facebook
https://www.facebook.com/boyneactivity/
Twitter
https://twitter.com/BoyneActivity