DRAWDA - a curated multidisciplinary public arts programme, launched in Drogheda between November 2021, and April 2022, culminating in an Urban Art Trail throughout Drogheda that focuses on key figures and moments from our mythological past.
Six murals that focus on key figures and moments from mythology, with an Audio Trail! Pick up your printed map from Droichead Arts Centre, Love Drogheda BIDS or local business' or view it digitally online below. Then, take a stroll throughout Drogheda following the trail, and use your smart device to scan the code and listen to the mythological stories behind the murals!
Check out the launch video below to get a sneak peak,
*note: the event referred to in this footage took place in April 2022
The trail includes: Fionn MacCumhaill and the Salmon of Knowledge on the Fitzwilliam Court building in Dyer St by Ciarán Dunlevy; Étaín, the heroine of Tochmarc Étaíne, one of the oldest and richest stories of our Mythological Cycle, on Meat Market Lane by Nina Valkhoff; Boann, Goddess of the Boyne by Lula Goce at Abbey Lane; Dagda, leader of the Tuatha Dé Danann by Russ on Lawrence St; Amergin, famous bard, poet and judge of the Milesians, by AERO at Drogheda Port, and The Morrígan, a Triple Goddess, with shapeshifting powers by This Is Friz on Patrick St!
Produced by Droichead Arts Centre and Love Drogheda B.I.D.S (Business Improvement District Scheme), in partnership with Louth County Council Arts Office and curators Dee Walsh and Brian Hegarty (33-45) and mythologist Anthony Murphy.
QR codes are placed at each site which link to audio stories about the artworks. A downloadable copy of the trail map is available here and visitors to the town can enjoy the artworks as they explore Drogheda, Gateway to the Boyne Valley.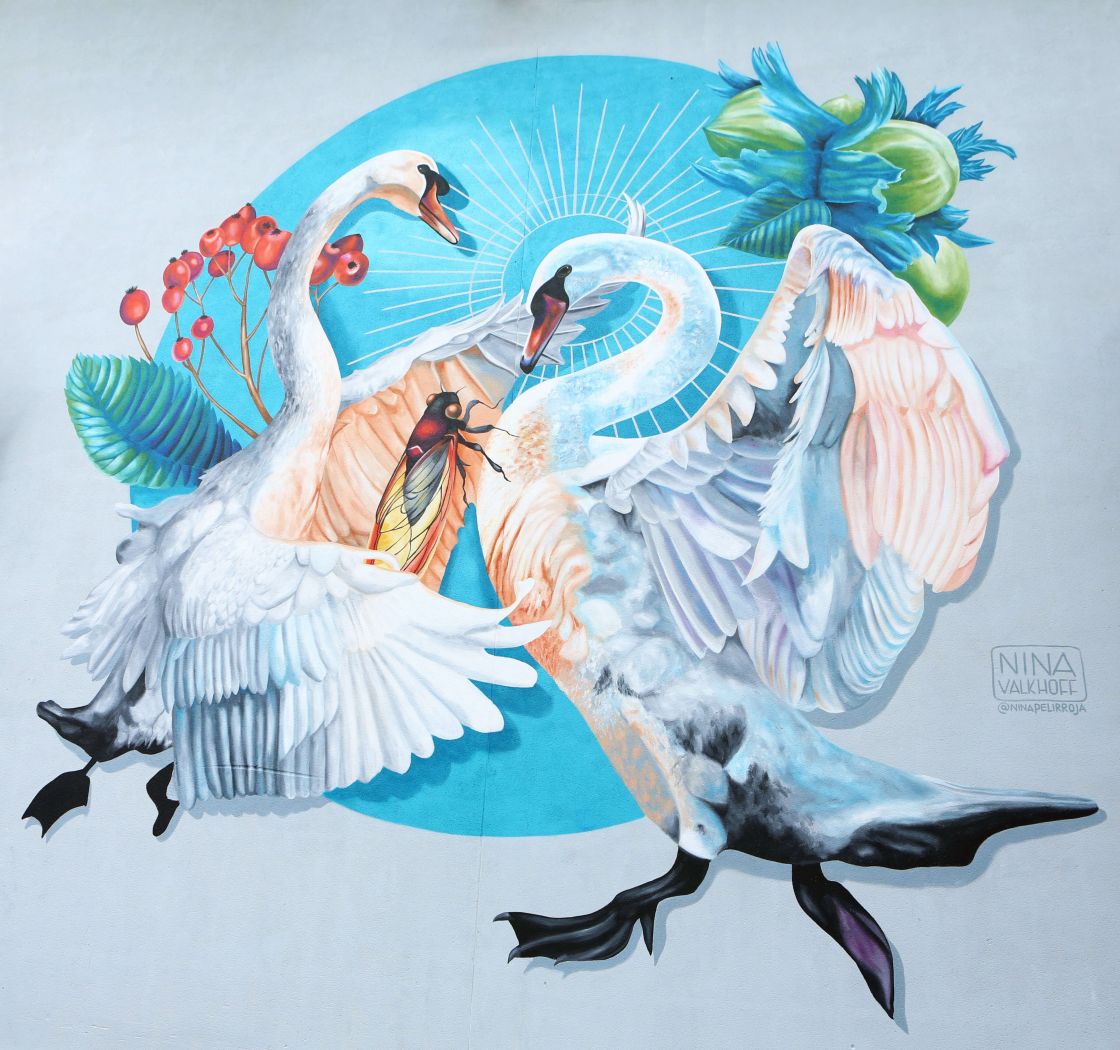 Funded by the Arts Council under In the Open | Faoin Spéir Initiative, Louth County Council, Love Drogheda BIDS and Town & Village Accelerated Measures funding. Supported by the d hotel, Colourtrend Paints and Murtagh's of Drogheda.
Images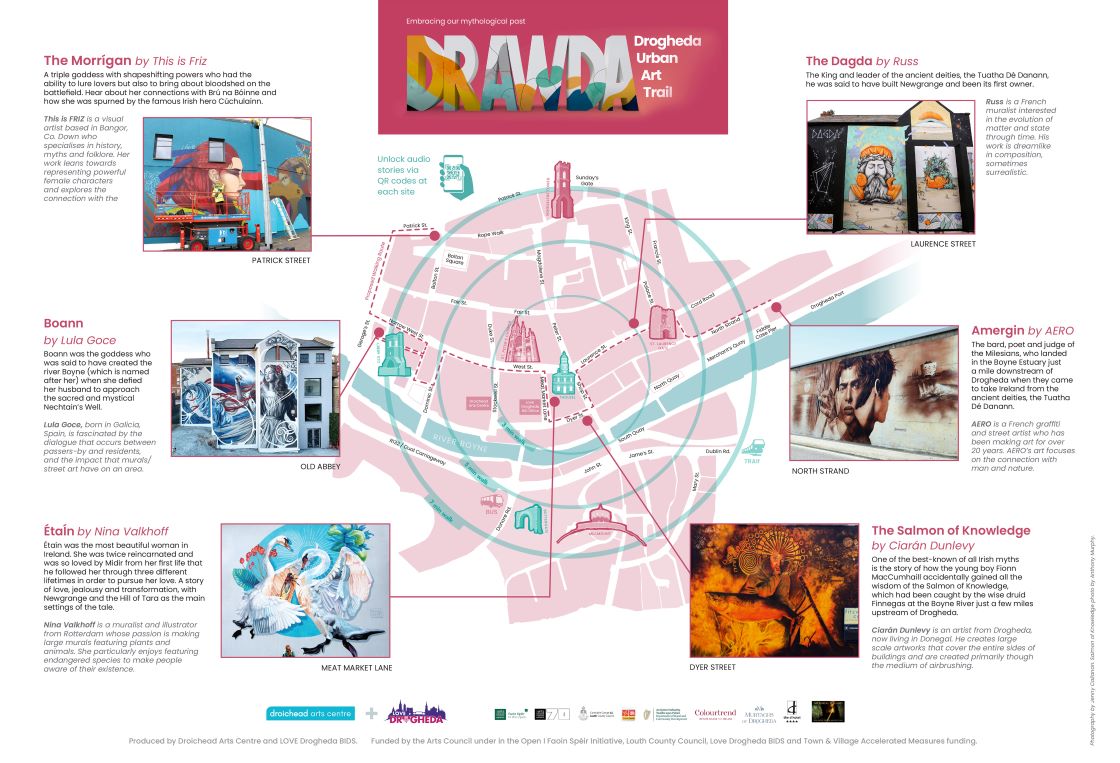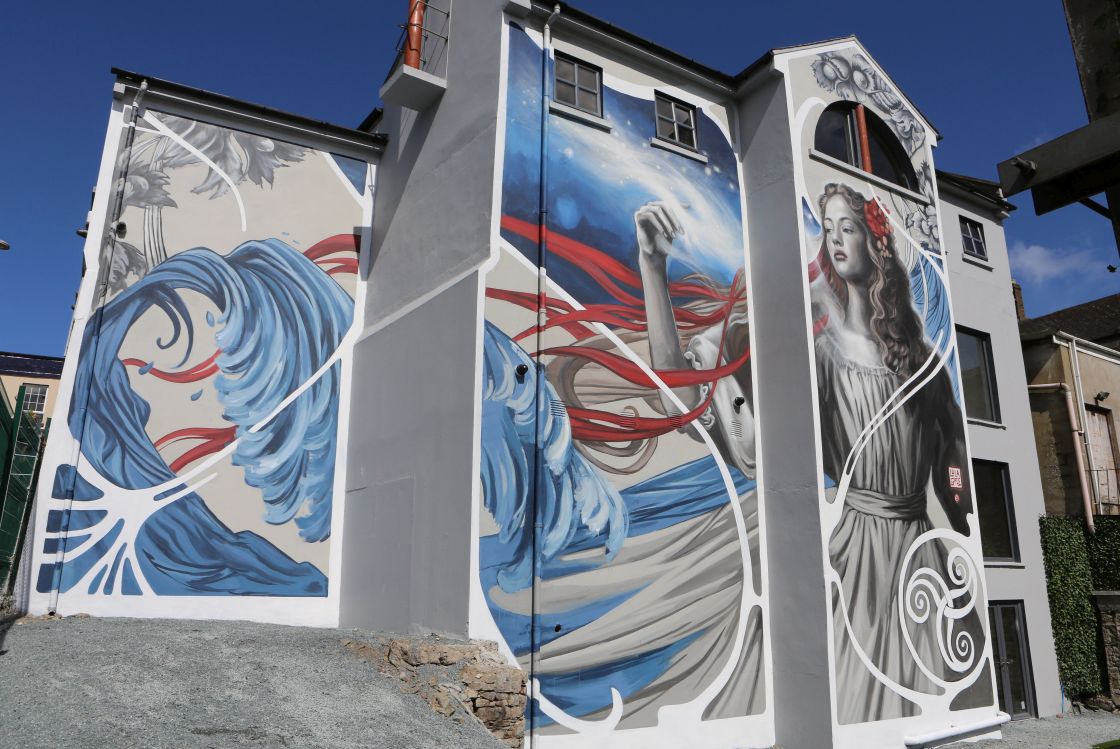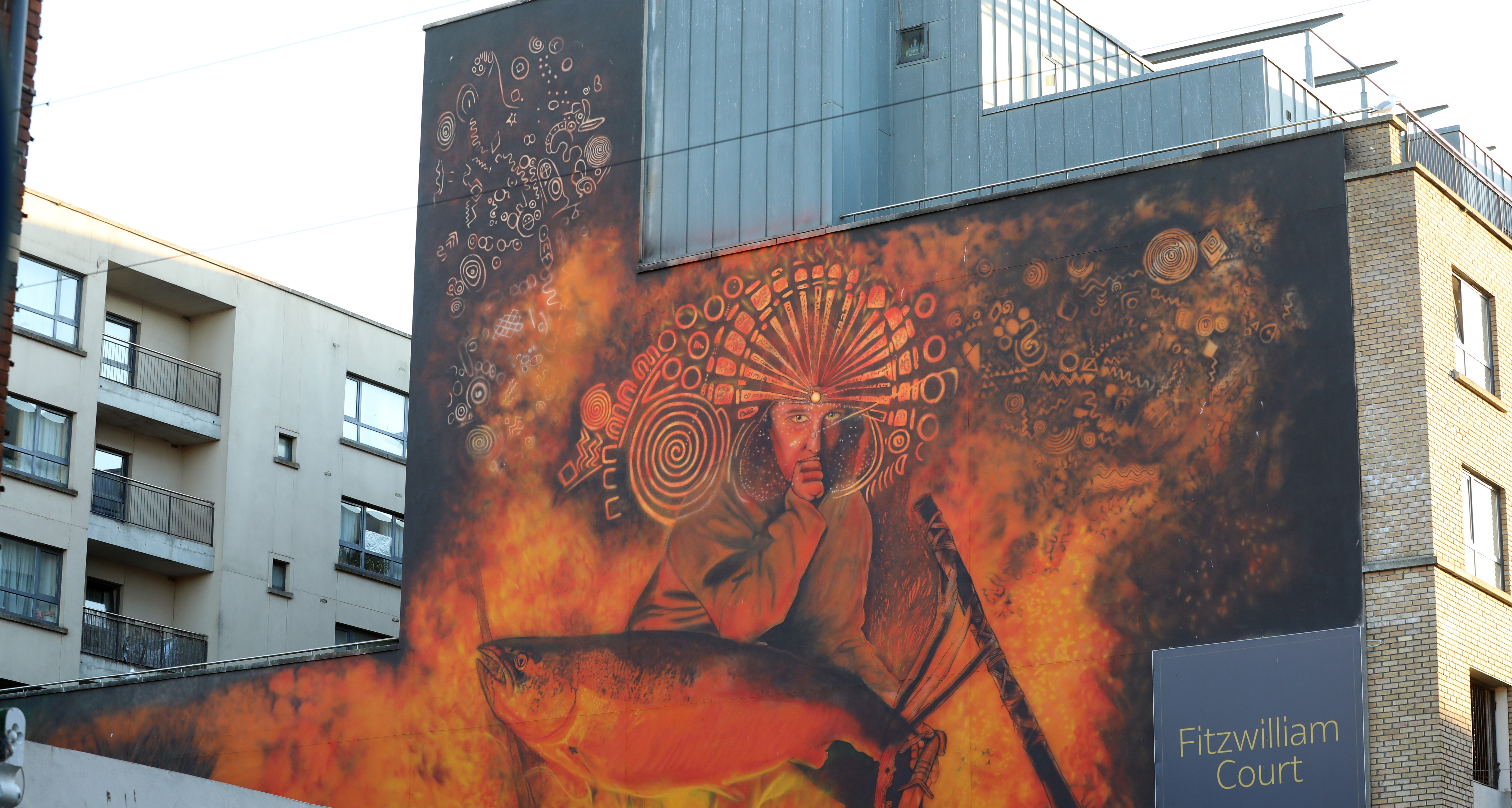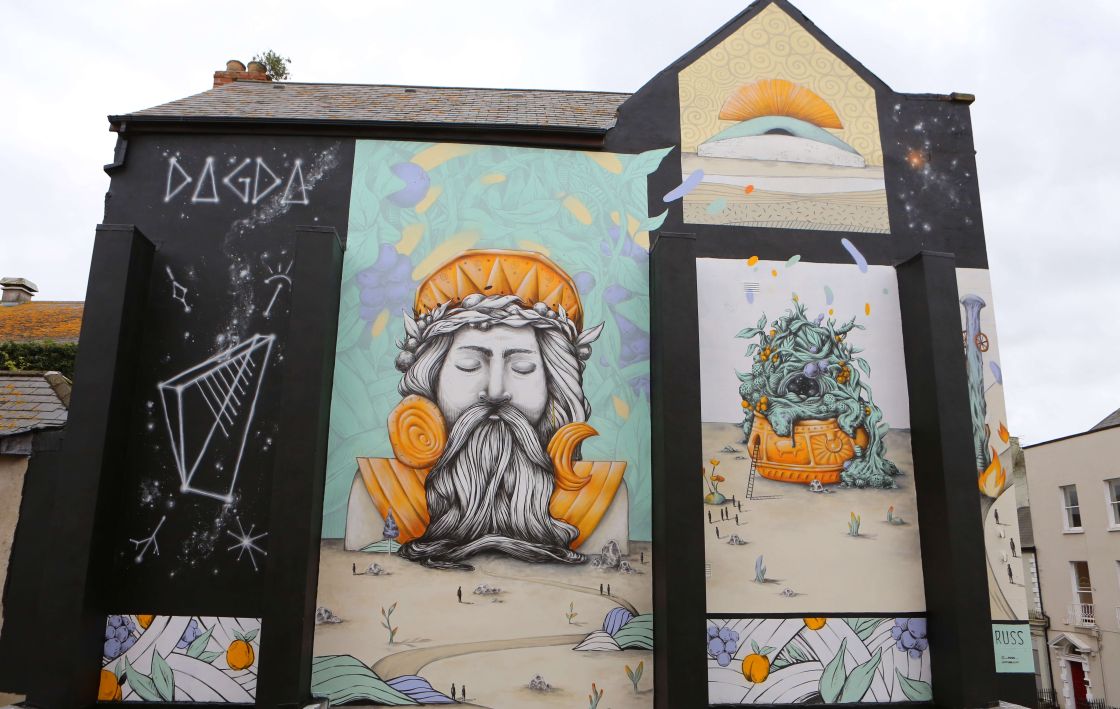 Email Address
info@droichead.com
Address
Drogheda Town Centre: Patrick St, Laurence St, North Strand, Dyer St, Meat Market Lane and Old Abbey